Table of contents: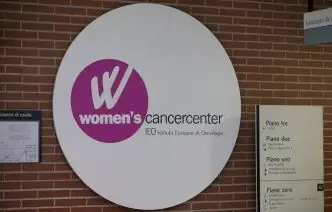 Video: Cancer-free Future: Breast And Prostate Treatment
Cancer-free future: breast and prostate treatment
Some of our compatriots prefer to treat oncological diseases abroad. It is more expensive, but faster and more tender, and money can always be collected by throwing a cry in social networks and contacting the fund. Traditionally, they travel to Israel and Germany. They are slowly starting to look towards Korea and China - because of innovation and technology. But they completely forget that the best is often at hand. For example, in Milan, well-known to every shopaholic.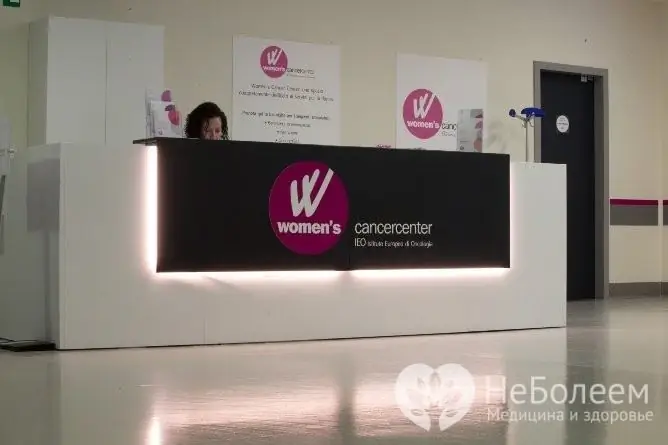 The European Institute of Oncology (IEO) has been operating in the center of the mecca of fashion and design for over 20 years, in which clinical research, basic science and the treatment of patients from all over the world do not interfere. Most of IEO's attending physicians teach at medical universities and publish scientific articles - they immediately transfer their experience at the institute to the world community of oncologists.
Each patient is considered here separately, as a unique case, due to the patient's personality, history of his life and diseases. Each case is handled by a group of doctors of different specialties: surgeons, oncologists, pathologists, imaging specialists, radiotherapists, geneticists, nutritionists, psychologists and, finally, sexologists - in the case of urology or gynecology, which IEO specializes in.
The philosophy of the clinic was developed by its legendary head physician Umberto Veronesi, the great Italian oncologist and statesman. The basic principle is to search for the "minimum effective dose": the patient takes the smallest dose that is really effective and maintains a high quality of life during the recovery process. For this, doctors carefully examine the patient's medical and life history and, based on the data collected, determine a gentle but effective treatment plan.
The same minimal damage is done by operations that are performed by a robotic surgeon guided by a human surgeon. Fast recovery and minimum postoperative problems are offered by minimally invasive surgery in the Milan IEO.
What the Institute of Oncology in Milan offers
For women
The European Institute of Oncology (IEO) in Milan is known for the world's best results in breast surgery - more than 3,700 operations are performed here annually. The institute has invented and is improving the methods that are now accepted all over the world: conservative breast surgery, sentinel lymph node biopsy, ROLL technology to avoid errors in non-palpable tumors, ELIOT intraoperative radiation therapy, mastectomy with nipple preservation.
Experts - oncologists, radiologists, surgeons, chemoprophylaxis and nuclear medicine specialists - work together to select the optimal breast cancer treatment strategy for each individual patient, with their individual characteristics, life history and diseases.
Breast cancer care and treatment is based on surgery associated with radiation therapy and pharmacological treatment, as appropriate. The element of excellence that characterizes IEO Breast programs the exact biological knowledge of each individual breast cancer before starting treatment
The choice of a surgical method, the use of radiation therapy and pharmacological treatment depends on the patient's situation and is made prior to starting treatment on the basis of accurate biological data.
In 70% of cases, quadrantectomy (partial resection) is indicated, that is, the removal of breast cancer with a certain amount of surrounding healthy tissue. In 30% of cases, it is necessary to perform a mastectomy, that is, the removal of the entire breast followed by immediate reconstruction using plastic surgery.
Hospitalization for a quadrantectomy of the breast lasts 2/3 days. One-day hospitalization is also possible, from early morning until the afternoon.
Hospitalization for mastectomy - 3-4 days.
Radiation therapy after breast cancer surgery is a normal procedure for quadranthectomy or partial resection. It reduces the risk of relapse.
Intraoperative radiation therapy is one of the benefits of breast cancer treatment at IEO. Our long-term studies have shown that a single dose of 21 gray with quadranttectomy completely replaces the course of external radiation therapy, and a dose of 12 gray reduces it.
The choice of pharmacological methods of treatment (chemotherapy, endocrine therapy, receptor drugs) depends on the histological examination.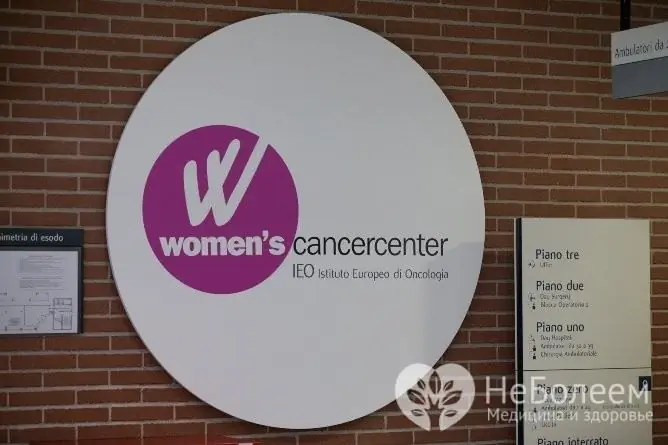 For men
According to the results of prostate surgery, the European Institute of Oncology is considered the best in the world. Multivariate MRI allows you to determine the exact location of the prostate tumor and perform the operation as correctly as possible.
Robotic surgery is the pride of IEO, its business card. Robotic surgeons controlled by human surgeons perform 10% of all operations here, of which 100% are operations on the prostate, which guarantees a minimum of postoperative diseases, quick recovery and a high quality of life for the patient.
Treatment at IEO is carried out by a specialized team of doctors created to diagnose and treat prostate cancer. She views the patient as the center of the therapeutic process, whose active role is essential at every stage of therapy and recovery.
The most common treatment for localized prostate cancer is prostatectomy. After discharge, the patient must remain in Milan and come for a free follow-up examination on the third day.
Radiation, hormone therapy and active surveillance are also used (in accordance with the criteria of the International PRIAS program). Radiation therapy is in the form of SBRT (stereotactic radiotherapy, 5 sessions) or IMRT (intensity modulated radiotherapy, 26 sessions).
Hormone therapy indicated for metastatic prostate cancer or locally advanced cancers) is chemotherapy. Based on the characteristics of the patient and their disease, doctors may prescribe one drug or a combination of both. Chemotherapy for prostate cancer is continuous or intermittent. The latter reduces side effects.
Active surveillance is a new, conservative therapeutic concept that suits some patients with early stages of prostate cancer. Aggressive therapy is postponed until later, the patient, together with doctors, monitors the progress of the disease in real time in the hope that it will be possible to avoid radical treatment.
Found a mistake in the text? Select it and press Ctrl + Enter.
Popular by topic