Table of contents: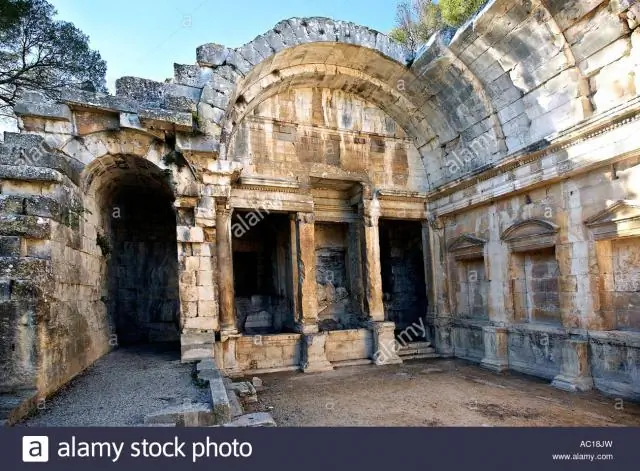 Video: Nimesan - Instructions For The Use Of Tablets, Price, Reviews, Analogues
Nimesan
Nimesan: instructions for use and reviews
1. Release form and composition
2. Pharmacological properties
3. Indications for use
4. Contraindications
5. Method of application and dosage
6. Side effects
7. Overdose
8. Special instructions
9. Application during pregnancy and lactation
10. Use in childhood
11. In case of impaired renal function
12. For violations of liver function
13. Use in the elderly
14. Drug interactions
15. Analogs
16. Terms and conditions of storage
17. Terms of dispensing from pharmacies
18. Reviews
19. Price in pharmacies
Latin name: Nimesan
ATX code: M01AX17
Active ingredient: nimesulide (nimesulide)
Manufacturer: SHREYA LIFE SCIENCES, Pvt. Ltd. (India)
Description and photo update: 2018-21-11
Prices in pharmacies: from 114 rubles.
Buy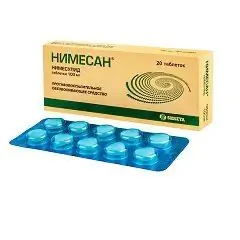 Nimesan is a non-steroidal anti-inflammatory drug with analgesic and antipyretic effects.
Release form and composition
Dosage form of Nimesan - tablets: triangular, flat, with beveled edges, with a dividing line on one side, light yellow (in a blister contour package 10, 15 or 20 pcs., In a cardboard box 1, 2, 3, 4, 5, 6 or 10 packs).
Composition of one tablet:
active substance: nimesulide - 100 mg;
auxiliary components: lactose monohydrate, corn starch, methyl parahydroxybenzoate, propyl parahydroxybenzoate, talc, crospovidone (Kollidone C1), magnesium stearate.
Pharmacological properties
Pharmacodynamics
Nimesulide, the active substance of Nimesan, is a non-steroidal anti-inflammatory agent from the sulfonanilide class. Due to the non-selective suppression of the enzyme COX-2 (cyclooxygenase-2), which is involved in the synthesis of prostaglandins in the focus of inflammation, nimesulide has an antiplatelet, analgesic, antipyretic and anti-inflammatory effect.
The drug has an antioxidant effect, prevents the formation of free oxygen radicals, without affecting phagocytosis and hemostasis, and inhibits the release of the enzyme myeloperoxidase, which is also important in suppressing the inflammation process.
Pharmacokinetics
absorption: oral nimesulide has a high degree of absorption in the gastrointestinal tract. Food intake can reduce the rate of absorption without affecting its extent. The maximum concentration (C max) in blood plasma is reached after 1.5–2.5 hours and ranges from 3.5 to 6.5 mg / l;
distribution: 95% of the active substance binds to plasma proteins, 2% to erythrocytes, 1% to alpha-1-acid glycoproteins, and 1% to lipoproteins. The degree of binding to blood proteins does not depend on the dose of the drug. The volume of distribution (V d) is from 0.19 to 0.35 l / kg. Nimesulide has the ability to penetrate well into the acidic environment of the inflammatory focus (40%), synovial fluid (43%), as well as through the histohematogenous barrier. After a single oral administration of 100 mg of nimesulide, its concentration in the tissues of the female genital organs is approximately 40% of the concentration in the blood plasma;
metabolism: the active substance is metabolized in the liver by tissue monooxygenases to form the main metabolite of 4-hydroxynimesulide (25%), which has similar pharmacological activity;
elimination: the half-life (T 1/2) of nimesulide is in the range from 1.56 to 4.95 hours, 4-hydroxynimesulide - from 2.89 to 4.78 hours. The main metabolite is excreted in the urine (65%) and in the bile (35%). During the day, approximately 98% of the dose taken is excreted. With prolonged therapy, the substance does not accumulate in the body.
Pharmacokinetic parameters of nimesulide in patients with impaired renal function (creatinine clearance 30–80 ml / min or from 1.8 to 4.8 l / h), as well as in children and elderly patients, do not change significantly.
Indications for use
arthritis of various etiologies (including rheumatoid arthritis);
osteoarthritis, arthralgia;
muscle pain;
bursitis, tendonitis;
post-traumatic and postoperative pain;
algodismenorrhea, headache and toothache.
Contraindications
Absolute:
erosive and ulcerative lesions of the mucous membrane of the stomach and duodenum;
active gastrointestinal bleeding;
inflammatory bowel disease (ulcerative colitis, Crohn's disease) in the acute stage;
chronic decompensated heart failure;
cerebrovascular or other bleeding;
blood clotting disorders (including hemophilia);
severe renal dysfunction (creatinine clearance less than 30 ml / min);
progressive kidney disease;
liver dysfunction, any active hepatic disease;
combination in full or incomplete degree of recurrent nasal polyposis / paranasal sinuses or bronchial asthma and intolerance to aspirin or other non-steroidal anti-inflammatory drugs (including history);
drug addiction, alcoholism;
the period after the procedure of coronary artery bypass grafting;
confirmed excess serum potassium;
hepatotoxic reactions when using nimesulide in history;
the simultaneous use of other hepatotoxic drugs;
pregnancy and lactation;
age up to 12 years;
increased individual sensitivity to nimesulide or any of the auxiliary components of the drug.
Relative (diseases / conditions requiring caution when taking Nimesan):
cerebrovascular diseases;
cardiac ischemia;
chronic heart failure;
renal dysfunction (creatinine clearance from 30 to 60 ml / min);
history of ulcerative lesions of the gastrointestinal tract;
hyperlipidemia;
diabetes;
severe somatic diseases;
peripheral arterial disease;
presence of Helicobacter pylori infection;
long-term use of non-steroidal anti-inflammatory drugs;
joint administration of antiplatelet agents (including acetylsalicylic acid, clopidogrel), anticoagulants (including warfarin), selective serotonin reuptake inhibitors (including sertraline, paroxetine, fluoxetine, citalopram), oral glucocorticosteroids;
smoking;
elderly age.
Instructions for the use of Nimesan: method and dosage
Nimesan tablets are taken orally, after meals.
Recommended dosage: ½ – 1 tablet (50–100 mg) 2 times a day.
In chronic liver dysfunction, the minimum effective dose should be prescribed and the shortest course of therapy should be carried out. The maximum daily dose in such patients should not exceed 100 mg.
In children and adolescents over 12 years old, Nimesan is used at the rate of a single dose of 1.5 mg / kg of the patient's weight, the maximum daily dose is no more than 200 mg (5 mg / kg per day).
Side effects
The frequency of reported adverse reactions on a special scale (very often - more than 1/10; often - 1 / 100-1 / 10; infrequently - 1 / 1000-1 / 100; rarely - 1/10 000-1 / 1000; extremely rare - less than 1/10 000):
from the gastrointestinal tract: often - nausea, vomiting, diarrhea; infrequently - flatulence, constipation, gastritis; extremely rare - stomatitis, abdominal pain, tarry stools, gastrointestinal bleeding, ulcers and / or perforation of the stomach or duodenum;
from the respiratory system: infrequently - shortness of breath; extremely rare - bronchospasm, bronchial asthma;
from the liver and biliary system: often - increased activity of hepatic transaminases; extremely rarely - jaundice, cholestasis, hepatitis (including fulminant);
from the central nervous system: infrequently - dizziness; rarely - nervousness, a feeling of fear, nightmares; extremely rarely - drowsiness, headache, Reye's syndrome (encephalopathy);
on the part of the cardiovascular system: infrequently - arterial hypertension; rarely - hot flashes, hemorrhages, tachycardia;
from the kidneys and urinary system: infrequently - edema; rarely - urinary retention, hematuria, dysuria, hyperkalemia; extremely rare - oliguria, renal failure, interstitial nephritis;
from the senses: rarely - blurred vision; extremely rare - dizziness;
on the part of the skin and mucous membranes: infrequently - rash, itching, increased sweating; rarely - dermatitis, erythema; extremely rarely - urticaria, facial swelling, angioedema, exudative erythema multiforme (including Stevens-Johnson syndrome), Lyell's syndrome (toxic epidermal necrolysis);
on the part of the hematopoietic organs: rarely - eosinophilia, anemia; extremely rare - lengthening of bleeding time, purpura, pancytopenia, thrombocytopenia;
allergic reactions: rarely - hypersensitivity reactions; extremely rare - anaphylactoid reactions;
the body as a whole: rarely - general weakness; extremely rare - hypothermia.
Overdose
In case of an overdose of Nimesan, the following symptoms may occur: drowsiness, apathy, nausea, vomiting. As a rule, they are reversible and disappear with maintenance therapy. More serious complications may develop: gastrointestinal bleeding, acute renal failure, arterial hypertension, respiratory depression.
Overdose treatment consists of supportive patient care and symptomatic interventions. There is no specific antidote for nimesulide. If no more than 4 hours have passed since the overdose, it is necessary to induce vomiting, take activated charcoal (60-100 g for an adult patient), osmotic laxatives. Forced diuresis and hemodialysis are ineffective due to the intense binding of nimesulide to blood proteins.
special instructions
With prolonged use of Nimesan, it is necessary to systematically monitor the functioning of the kidneys and liver. At least once every 7 days, laboratory indicators of the enzymatic activity of hepatic transaminases should be checked.
In case of side effects that are not indicated in the instructions, or deterioration of health while taking Nimesan tablets, you should immediately consult a doctor.
Influence on the ability to drive vehicles and complex mechanisms
Since during treatment with the drug, such side reactions as dizziness, drowsiness, blurred vision may occur, when driving or performing actions that require a high concentration of attention and a quick psychomotor reaction, care must be taken.
Application during pregnancy and lactation
According to the instructions, Nimesan is contraindicated in pregnant and breastfeeding women.
At this time, there are no direct indications of the embryotoxic and tocolytic effect of nimesulide.
Pediatric use
It is not recommended to prescribe Nimesan tablets to children under 12 years of age.
With impaired renal function
In patients with severe renal insufficiency (creatinine clearance less than 30 ml / min), as well as with progressive kidney disease, the use of Nimesan is prohibited.
In case of impaired renal function of mild and moderate severity (creatinine clearance 30-60 ml / min), Nimesan should be prescribed with caution. In such cases, it is necessary to select its minimum effective dose and the minimum duration of the course of therapy. The maximum dose should not exceed 100 mg of nimesulide per day.
For violations of liver function
Nimesan is contraindicated in liver failure and any active liver disease.
Use in the elderly
Care should be taken when prescribing Nimesan to elderly patients. Correction of the dosage regimen is usually not required in such patients.
Drug interactions
drugs that reduce blood clotting: enhancing their action when used simultaneously with nimesulide;
furosemide, antihypertensive drugs: reducing their therapeutic effect;
methotrexate: increasing the likelihood of adverse reactions;
lithium preparations: an increase in the content of lithium in the blood plasma;
hydantoin, sulfonamides: with simultaneous therapy with nimesulide, constant medical supervision and systematic frequent examinations are required due to the intense binding of nimesulide to blood plasma proteins;
cyclosporine: enhancing its action on the kidneys;
glucocorticosteroids, serotonin reuptake inhibitors: increased risk of gastrointestinal bleeding.
Analogs
Nimesan's analogs are: Ameolin, Aponil, Nise, Nimesulid, Nimesulid-Teva, Nimulid, Prolid and others.
Terms and conditions of storage
Store at a temperature not exceeding 25 ° C.
Keep out of the reach of children.
Shelf life is 3 years.
Terms of dispensing from pharmacies
Dispensed by prescription.
Reviews about Nimesan
Users in reviews of Nimesan report that the drug acts very quickly and for a long time. Most often they resort to his help for headache, toothache and menstrual pain. In these cases, the analgesic effect is almost always manifested. However, the drug has quite a few contraindications, they must be taken into account in order to avoid serious complications.
The price of Nimesan in pharmacies
The average price for Nimesan for a pack of 20 tablets is 165 rubles.
Nimesan: prices in online pharmacies
Drug name
Price
Pharmacy
Nimesan 100 mg tablets 20 pcs.
114 RUB
Buy
Nimesan tablets 100mg 20 pcs.
143 r
Buy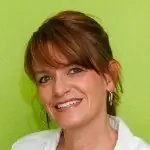 Maria Kulkes Medical journalist About the author
Education: First Moscow State Medical University named after I. M. Sechenov, specialty "General Medicine".
Information about the drug is generalized, provided for informational purposes only and does not replace the official instructions. Self-medication is hazardous to health!
Popular by topic