Table of contents: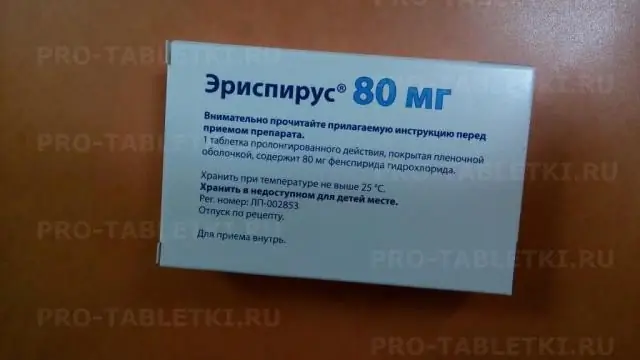 Video: Erispirus - Instruction, Use For Children, Price, Tablets, Syrup
Erispirus
Erispirus: instructions for use and reviews
1. Release form and composition
2. Pharmacological properties
3. Indications for use
4. Contraindications
5. Method of application and dosage
6. Side effects
7. Overdose
8. Special instructions
9. Application during pregnancy and lactation
10. Use in childhood
11. Drug interactions
12. Analogs
13. Terms and conditions of storage
14. Terms of dispensing from pharmacies
15. Reviews
16. Price in pharmacies
Latin name: Erispirus
ATX code: R03DX03
Active ingredient: fenspiride (fenspiride)
Producer: Sandoz Ilach Sanai ve Tijaret A. S. (Turkey)
Description and photo updated: 22.11.2018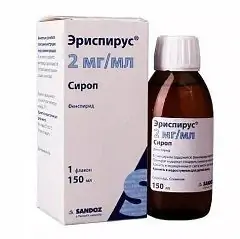 Erispirus is an anti-inflammatory anti-bronchoconstrictor drug.
Release form and composition
Dosage forms:
tablets of prolonged action, film-coated: from white with a cream shade to white, round, biconvex (in blisters of 15 pcs., in a cardboard box of 1-4 blisters; in blisters of 10 pcs., in a cardboard box of 2 blisters);
syrup: clear liquid with a cherry scent, orange-red color (150 ml each in yellow glass bottles, 1 bottle in a cardboard box).
1 tablet Erispirus contains:
active substance: fenspiride hydrochloride - 80 mg;
auxiliary components: povidone K-30, hypromellose K100 M, anhydrous colloidal silicon dioxide, hypromellose K15 M, hypromellose E15, calcium hydrogen phosphate dihydrate, magnesium stearate;
shell composition: glycerin, macrogol 6000, titanium dioxide, hypromellose E5, magnesium stearate.
1 ml of Erispirus syrup contains:
active substance: fenspiride hydrochloride - 2 mg;
auxiliary components: glycerin, sucrose, potassium sorbate, cherry flavor, sodium saccharinate, sodium hydroxide, citric acid monohydrate [up to pH 5 (acidity index)], sunset yellow dye (E110), water.
Pharmacological properties
Pharmacodynamics
Erispirus has an anti-inflammatory and bronchodilatory (anti-bronchoconstrictor) therapeutic effect. The mechanism of action of the drug is due to the ability of fenspiride to reduce the effect of a number of factors that contribute to the hypersecretion of pro-inflammatory substances, the development of the inflammatory process and bronchial obstruction. H 1-antihistaminic activity of fenspiride allows you to inhibit the metabolism of arachidonic acid and the formation of its derivatives - leukotrienes and prostaglandins. In addition, fenspiride reduces the production of biologically active substances such as cytokines, including tumor necrosis factor alpha, and free radicals, which play an important role in the development of inflammation and bronchospasm. Blocks alpha-adrenergic receptors, reducing the secretion of bronchial glands, has an antispasmodic effect.
Pharmacokinetics
After oral administration, Cmax (maximum concentration) of fenspiride in blood plasma is reached after 0.5–8 hours.
The drug is excreted mainly through the kidneys. T 1/2 (half-life) - 12 hours.
Indications for use
According to the instructions, Erispirus is used to treat the following diseases of the upper and lower respiratory tract:
rhinopharyngitis, laryngitis;
sinusitis, otitis media (of various origins);
bronchitis;
tracheobronchitis;
bronchial asthma - as part of complex therapy;
infectious pathologies of the respiratory tract, accompanied by cough, requiring the appointment of standard antibiotic therapy;
respiratory symptoms with flu, measles or whooping cough in the form of cough, hoarseness, sore throat.
Contraindications
the period of pregnancy and breastfeeding;
children under 2 years old - for syrup;
children and adolescents up to 18 years old - for tablets;
hypersensitivity to the components of Erispirus.
In addition, the syrup should not be taken with a deficiency of sucrase or isomaltase, fructose intolerance, glucose-galactose malabsorption syndrome.
Erispirus should be prescribed with caution in patients with diabetes mellitus, bacterial and fungal infections, and in patients on concomitant therapy with sedatives.
Erispirus instructions for use: method and dosage
Sustained-release film-coated tablets
Erispirus tablets are taken orally before meals.
The doctor prescribes the dose and treatment period, taking into account the clinical indications.
Recommended dosage for adults: in the acute period of the disease - 1 pc. (80 mg) 3 times a day, then 1 pc. 2 times a day, morning and evening.
The maximum daily dose is 3 pcs. or 240 mg of fenspiride.
Syrup
Erispirus syrup is taken orally, before meals. The contents of the vial should be shaken before use.
The dose and duration of therapy is prescribed by the doctor individually, his recommendations must be strictly followed.
The recommended daily dosage depending on the patient's age (the dose can be divided into 3 doses per day):
adults: 3–6 tablespoons (45–90 ml) of syrup;
children 2–16 years old with body weight over 10 kg: 2–4 tablespoons or (30–60 ml);
children 2-16 years old with body weight up to 10 kg: 2-4 teaspoons (10-20 ml).
For children, Erispirus can be diluted with food or drink in a bottle.
Side effects
from the gastrointestinal tract: often - pain in the epigastric region, nausea, gastrointestinal disorders; frequency not established - vomiting, diarrhea;
from the nervous system: rarely - drowsiness; frequency not established - dizziness;
dermatological reactions: rarely - skin rash, urticaria, erythema, fixed erythema pigmentosa, angioedema; frequency not established - pruritus, Stevens-Johnson syndrome, toxic epidermal necrolysis;
on the part of the cardiovascular system: rarely - sinus tachycardia (the severity of which is regulated by lowering the dose); frequency not established - lowering blood pressure (BP), palpitations (may be associated with tachycardia);
others: frequency not established - increased fatigue, asthenia.
Overdose
Symptoms: nausea, vomiting, drowsiness or agitation, sinus tachycardia.
Treatment: immediate gastric lavage. Appointment of symptomatic therapy, maintenance of vital body functions, ECG monitoring (electrocardiography).
special instructions
The use of alcohol and ethanol-containing drugs during drug treatment is contraindicated.
For the treatment of infectious diseases of the respiratory system caused by bacteria or fungi, the use of fenspiride is indicated only in combination with antibacterial and antifungal agents.
Patients with diabetes should take into account that the carbohydrate content in 1 tablespoon of syrup corresponds to 0.9 XE (bread unit).
There are no special measures for the disposal of unused product.
Influence on the ability to drive vehicles and complex mechanisms
It is recommended to be careful when driving vehicles and complex mechanisms, because while taking Erispirus, especially at the beginning of therapy, drowsiness may develop.
Application during pregnancy and lactation
The use of Erispirus during gestation and lactation is contraindicated.
There is no information about the fetotoxic effect or the ability of fenspiride to cause fetal malformations, therefore, during conception during the period of drug therapy, there is no reason to terminate the pregnancy.
The ability of fenspiride to pass into breast milk has not been established. If necessary, the appointment of the drug during lactation, breastfeeding should be discontinued.
Pediatric use
The use of Erispirus syrup for children under 2 years of age is contraindicated. Tablets are not prescribed for children and adolescents under 18 years of age.
Drug interactions
With the simultaneous use of drugs with a sedative effect with Erispirus, an increase in the sedative effect is possible.
Analogs
The analogues of Erispirus are Fenspiride hydrochloride, Sirep, Epistat, Eladon, Erespal, Durabil-Akut (Bittner), Drozera Gomaccord, Stodal, Singlon, Tartefedrel, Pertudoron 1R, Pneumodoron 1.
Terms and conditions of storage
Store at temperatures up to 25 ° C, the syrup should be protected from light. Keep out of the reach of children.
Shelf life is 2 years.
Terms of dispensing from pharmacies
Dispensed by prescription.
Reviews about Erispirus
Reviews about Erispirus are ambiguous, but more often there are positive ones, confirming the effectiveness of the drug in the treatment of diseases of the respiratory system. They indicate a quick action to eliminate sore throat and hoarseness of the voice, bouts of dry cough, bronchospasm. The drug relieves obstruction of the bronchi, promotes the excretion of sputum, and has an anti-inflammatory effect.
The disadvantages of the drug, in addition to the fact that in some cases patients did not feel the therapeutic effect at all, often include the development of side effects in the form of a sharp decrease in blood pressure, heart palpitations, angioedema, severe drowsiness.
The price of Erispirus in pharmacies
The price of Erispirus tablets of prolonged action, film-coated, per pack 30 pcs. can be from 239 rubles, for 20 pcs. - from 188 rubles; syrup 2 mg / ml, for a bottle of 150 ml - from 152 r.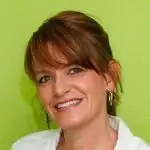 Maria Kulkes Medical journalist About the author
Education: First Moscow State Medical University named after I. M. Sechenov, specialty "General Medicine".
Information about the drug is generalized, provided for informational purposes only and does not replace the official instructions. Self-medication is hazardous to health!
Recommended: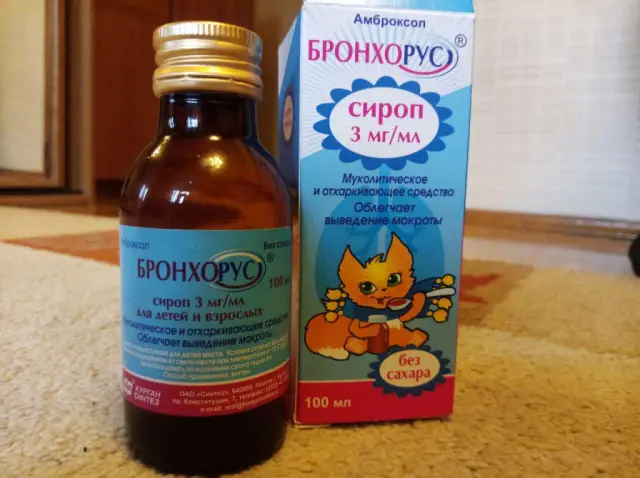 Instructions for use Bronchorus tablets and syrup. Information on dosing for children, contraindications, reviews, analogues and the price of the drug in pharmacies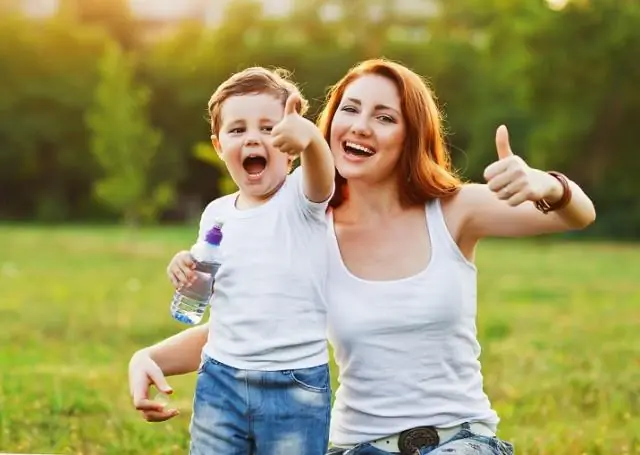 Instructions for use Butamirate syrup. Information on the appointment of children, contraindications, reviews, analogues and the price of the drug in pharmacies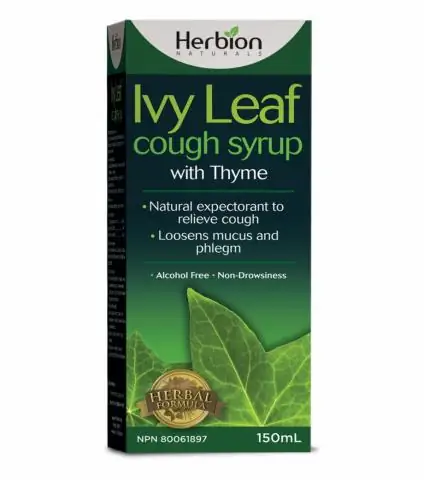 Instructions for the use of Herbion ivy syrup. Information on dosing for children, contraindications, reviews, analogues and the price of the drug in pharmacies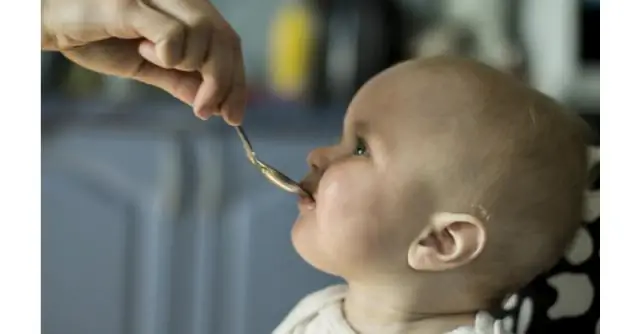 Instructions for the use of Children's Panadol in the form of syrup and suspension. Information on contraindications, reviews, analogues and the price of the drug in pharmacies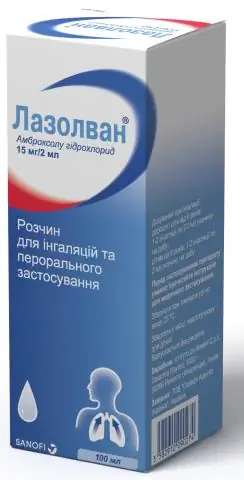 Instructions for the use of Lazolvan children's syrup. Information on doses for children, contraindications, reviews, analogues and the price of the drug in pharmacies