Table of contents: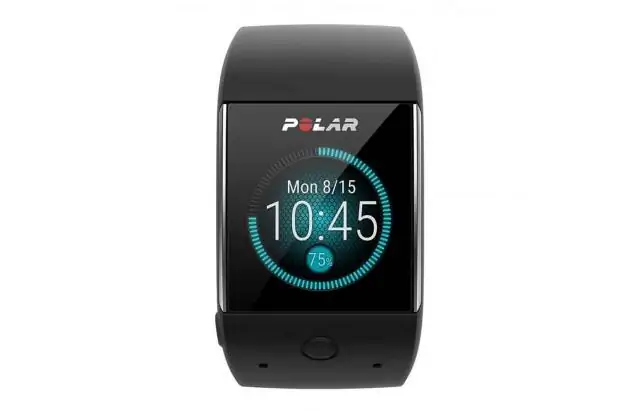 Mizol Evalar
Mizol Evalar: instructions for use and reviews
1. Release form and composition
2. Pharmacological properties
3. Indications for use
4. Contraindications
5. Method of application and dosage
6. Side effects
7. Overdose
8. Special instructions
9. Application during pregnancy and lactation
10. Use in childhood
11. Drug interactions
12. Analogs
13. Terms and conditions of storage
14. Terms of dispensing from pharmacies
15. Reviews
16. Price in pharmacies
Latin name: Mizol Evalar
ATX code: D01AE22
Active ingredient: naftifine (Naftifine)
Manufacturer: CJSC "Evalar" (Russia)
Description and photo update: 2019-08-07
Prices in pharmacies: from 314 rubles.
Buy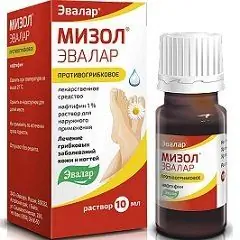 Mizol Evalar is an antifungal agent.
Release form and composition
The drug is produced in the form of a solution for external use 1%: a colorless or almost colorless transparent solution with the smell of ethanol (10 or 20 ml in dropper bottles or 50 ml in orange or brown glass bottles, sealed with dropper stoppers and screw caps with control of the first opening; in a cardboard box 1 dropper bottle or 1 bottle and instructions for use Mizola Evalar).
1 ml of solution contains:
active substance: naftifine hydrochloride - 10 mg;
additional components: ethanol (ethyl alcohol) 95%, propylene glycol, purified water.
Pharmacological properties
Pharmacodynamics
Naftifine is a topical antifungal agent belonging to the allylamine class. The mechanism of action of the active substance Mizola Evalar is associated with the suppression of the production of squalene-2,3-epoxidase, which causes a decrease in the production of ergosterol, which is part of the cell wall of the fungus.
The drug is characterized by activity against dermatophytes such as epidermophyton, trichophyton, microsporum, molds (Aspergillus spp.), Yeasts (Pityrosporum, Candida spp.) And other fungi (including Sporothrix schenckii). In relation to aspergillus and dermatophytes, the substance acts fungicidal, in relation to yeasts, it demonstrates fungistatic or fungicidal activity, depending on the strain of the pathogen.
With regard to gram-negative and gram-positive microorganisms that are capable of provoking secondary bacterial infections, naftifine exhibits antibacterial activity. Due to its anti-inflammatory properties, the drug provides a quick relief of the symptoms of inflammation, especially itching.
Pharmacokinetics
After external application, naftifine quickly penetrates the skin and creates stable antifungal concentrations in its various layers, which allows it to be used once a day.
Indications for use
fungal infections of the nails (onychomycosis);
interdigital mycoses (tinea pedum, tinea manum);
fungal infections of the skin folds and skin (tinea inguinalis, tinea corporis);
candidiasis of the skin;
dermatomycosis (with or without itching);
multicolored (pityriasis) versicolor.
Contraindications
Absolute:
pregnancy and lactation;
applying the solution to the wound surface;
hypersensitivity to any of the constituents of the drug.
Care should be taken to use Mizol Evalar solution from fungus in children.
Mizol Evalar, instructions for use: method and dosage
Mizol Evalar solution is used externally.
The drug should be applied once a day to the affected area of the skin and adjacent areas - on average, 1 cm of healthy skin along the edges of the affected area. The preliminary intended area of application of the drug must be thoroughly cleaned and dried. Duration of treatment for candidiasis - 4 weeks, dermatomycosis - 2-4 weeks, in case of insufficient effect - up to 8 weeks.
When treating nail infection, the solution is recommended to be applied to the affected nail 2 times a day. Before using the product for the first time, it is required to remove the affected area of the nail as much as possible with scissors or a nail file. The duration of use of the drug for onychomycosis should not exceed 6 months.
In order to prevent relapse, Mizol Evalar should be continued to be used for at least 2 weeks after the clinical symptoms of the infection have subsided.
If there is no improvement after the course of treatment or the development of new symptoms, you should consult a specialist. It is necessary to use the product only according to the method of application and dosage regimen indicated above.
Side effects
During therapy with the drug, in some cases, local reactions were recorded in the form of dry skin, burning sensation and skin flushing, which were reversible and did not require the cancellation of the solution.
If during the period of treatment, the appearance or aggravation of the severity of the above effects is observed, or any other undesirable reactions develop, you should consult a doctor.
Overdose
If an antifungal agent is used in accordance with the instructions, an overdose is unlikely. In case of accidental oral administration of the solution, gastric lavage and symptomatic therapy should be performed.
special instructions
To achieve the desired therapeutic effect, a course of treatment is recommended.
The solution is not intended for use in ophthalmology, therefore contact with the eyes must be avoided.
The drug therapy is effective for mycoses affecting areas of the skin with hyperkeratosis, as well as in areas of hair growth.
Propylene glycol included in Mizola Evalar can irritate the skin.
Influence on the ability to drive vehicles and complex mechanisms
Mizol Evalar does not adversely affect the ability to drive vehicles or any other mechanisms.
Application during pregnancy and lactation
During pregnancy and during lactation, the use of Mizola Evalar against fungus is contraindicated, since there is no data confirming the effectiveness and safety of its implementation in this category of patients.
Pediatric use
Due to the limited experience of clinical use, drug therapy in children should be carried out with extreme caution.
Drug interactions
The interaction of naftifine hydrochloride with other drugs / substances has not been studied.
Analogs
Analogues of Mizola Evalar are: Exoderil, Mikoderil, Exostat, Naftifine hydrochloride, Naftifine.
Terms and conditions of storage
Store at a temperature not exceeding 25 ° C, out of the reach of children.
The shelf life is 3 years.
Terms of dispensing from pharmacies
Available without a prescription.
Reviews about Mizole Evalar
Reviews about Mizole Evalar on medical sites are rare and are mostly positive. Patients note that the drug effectively and quickly removes all manifestations of fungal infections of the skin and nails and prevents the development of relapses.
There are no reports of adverse reactions.
Price for Mizol Evalar in pharmacies
The price of Mizol Evalar, 1% solution for external use, averages 370 rubles per 10 ml bottle.
Mizol Evalar: prices in online pharmacies
Drug name
Price
Pharmacy
Mizol Evalar solution for outside approx. 1% vial 10ml
RUB 314
Buy
Mizol evalar solution for external use 1% dropper bottle 20ml
406 r
Buy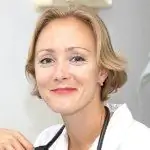 Anna Kozlova Medical journalist About the author
Education: Rostov State Medical University, specialty "General Medicine".
Information about the drug is generalized, provided for informational purposes only and does not replace the official instructions. Self-medication is hazardous to health!
Popular by topic