Table of contents:

Video: Causes Of Fears And Phobias
Causes of fears and phobias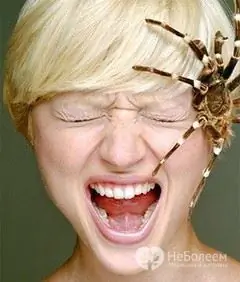 The word "phobia", in fact, is a synonym for the word "fear", and in translation from the Greek language means just that. But historically, the term phobia is customary to denote something other than just fear. When we talk about a phobia, we mean an unreasonable fear that repeats itself in the same situation that is extremely painful for a person. The definition of fear is broader. Fear can be valid and unfounded, although it is quite strong, for example, in the form of panic attacks, but less specific. Nevertheless, fears and phobias can equally poison a person's existence.
Where do fears and phobias come from? Often, the basis is an experienced strong fear, justified, but so excessive that the trauma inflicted on his psyche turned out to be deeper than usual. Equally, and maybe more than the strength of the shock experienced, it depends on the psyche itself. There are people who are more impressionable, have a sensitive, easily excitable nervous system, and, so to speak, "thick-skinned", whose psyche is not so sensitive. In essence, fears and phobias, when spoken of in a medical aspect, are neuroses - anxiety neurosis or obsessive-compulsive disorder, and sometimes a combination of both.
The cause of any neurosis is always psychogenic, that is, it has a mental origin. Above, we mentioned experienced fear. This is a common, but far from the only reason for the development of fears and phobias. It often happens that nothing preceded the emergence of an irrational fear, such as the fear of spiders or enclosed space. Psychologists say, by the way, that such a statement is not always true, because a person often forgets a traumatic event, especially if it happened in childhood. The psyche is designed in such a way that it tries to hide the unpleasant, to hide it on the "distant shelf" of consciousness. Unfortunately, the hidden and forgotten factor never ceases to be traumatic. That is why in order to understand the causes of fear and phobia, the help of a psychologist is needed.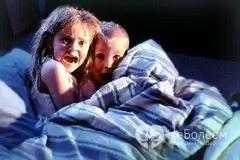 It should be noted that the cause of anxiety neurosis may not be a single unpleasant event, but a series of not too strong, but long-lasting emotional shocks. In the end, banal stress, not necessarily frightening, can lead to the emergence of fears and phobias. An overloaded nervous system is unable to cope with what affects it, and how neurosis manifests itself depends on individual characteristics. Considering that modern man is constantly intimidated, for example, by the media, reporting daily bad news, threats to the lives and well-being of many people, it is not surprising that phobias and fears are now prevalent.
Found a mistake in the text? Select it and press Ctrl + Enter.
Popular by topic