Table of contents:

Video: Homemade Slimming Cocktails
Homemade slimming cocktails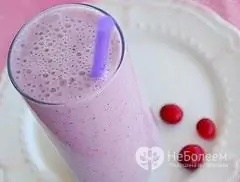 There are many ways to lose weight, whole volumes have been published containing descriptions of many diets, thousands of author's systems have been developed. All these methods can be reduced to two principles: restricting caloric intake and increasing energy expenditure by increasing physical activity. When limiting calories, it is important to preserve the nutritional value of foods as much as possible.
A great option for a balanced diet is replacing one meal with a homemade slimming cocktail. Now that a powerful blender is in every kitchen, this method is as simple as it is effective and healthy.
So, what are homemade slimming cocktails, and why is it suggested to eat them? Homemade slimming cocktails are a homogeneous mixture of several products that are selected from a number of healthy and tasty ones, this is the main value of such a drink. Each person can easily come up with a cocktail to their liking, and far from one. This is important, since it is precisely the monotony and "tastelessness" of the diet that is the main reason that after several days, maximum weeks, it is forever thrown into the dark.
Since a homemade slimming shake is meant to replace one meal, it needs to be satiating. For this purpose, it is suggested to include pectin or fiber, natural components of plants, in the basis of the cocktail. They have no nutritional value, but swelling, fill the stomach, thereby contributing to the appearance of a feeling of satiety, and in addition, moving along the digestive tract, these substances perform the function of a broom, "sweeping" deposits from the intestinal walls, increasing peristalsis, thereby preventing the formation of feces stagnation. Pectin and fiber are readily available at the drug store or supermarket.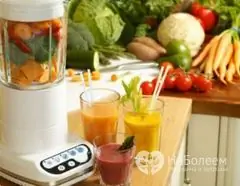 Dairy, fermented milk products, berries, fruits, vegetables, herbs and even spices are added to this base. At the same time, it is important that the products are combined with each other. So, if you are preparing a homemade milk-based slimming cocktail, of course, the addition of sour berries or fruits is unacceptable, but a banana will be very appropriate. You can put cherries, strawberries, a spoonful of honey, peaches and so on in a kefir or yogurt-based cocktail. Cocktails with vegetables are very tasty, they can be made without dairy products. For example, a cocktail of two tomatoes, halved bell pepper with a generous bunch of herbs and a small pinch of salt will be a real vitamin bomb, while its calorie content is very low.
Nutritionists recommend drinking homemade slimming cocktails either for breakfast or dinner, keeping your lunch more dense. In essence, such a "homemade cocktail" diet, with the replacement of one meal, can be followed all your life - there is no harm from it, but there are many beneficial effects, and a slim figure is only one of them.
Found a mistake in the text? Select it and press Ctrl + Enter.
Popular by topic