Table of contents:

Video: What Can Be The Causes Of Abdominal Pain
What can be the causes of abdominal pain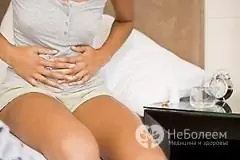 The causes of abdominal pain are varied, as is the pain itself. The abdominal cavity contains the liver, kidneys, stomach, gallbladder, large and small intestine, uterus with appendages in women, prostate gland in men, bladder and urinary tract. Diseases of all these organs, as well as complications of these diseases, can cause painful sensations. The primary task is to identify this cause and eliminate it.
Abdominal pain requires a serious attitude towards itself, since in some cases it may be the first and only sign of a formidable disease. In medical practice, there is the concept of "acute abdomen". Symptoms of an acute abdomen require urgent medical attention, as they are signs of the most formidable conditions: peritonitis, purulent fusion of an organ, intestinal obstruction, perforation of an ulcer, abdominal bleeding, etc.
Symptoms of appendicitis also fall under the definition of an acute abdomen, it must be remembered that this disease is most often the cause of acute abdominal pain. In order to appreciate the importance of immediately seeking qualified help for these conditions, it is worth remembering that the author of the term "acute abdomen", who proposed it for use, sometimes replaced it with a synonym for "abdominal catastrophe".
Less severe abdominal pain is not always due to less serious causes. Therefore, if the pain is not too intense, but lasts a long time, or occurs from time to time for a long time, you should also see a doctor. The causes of pain in this case are chronic diseases of the abdominal organs. Chronic diseases do not disappear without medical help, these are diseases that the body is not able to cope with on its own, so it is extremely unreasonable to dismiss any pain.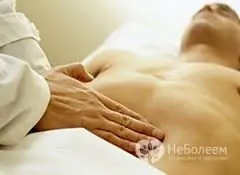 Another cause of abdominal pain is cancer. Few people know that the main danger of cancer is that it is asymptomatic for a long time, being detected already at an incurable stage. Very often, the only early symptom of a malignant tumor is mild, but persistent pain in the area of the affected organ, from which the patient shrugs off until the pain becomes unbearable or other signs of the disease appear. How much could be changed in this case, if patients went to the doctor, not waiting until the disease forces them to do so.
Pain is never unreasonable. It is good if you can independently establish the cause of abdominal pain and eliminate it, but still you should not rely on chance, the cost of a diagnostic error and self-treatment is too high.
Found a mistake in the text? Select it and press Ctrl + Enter.
Popular by topic