Table of contents: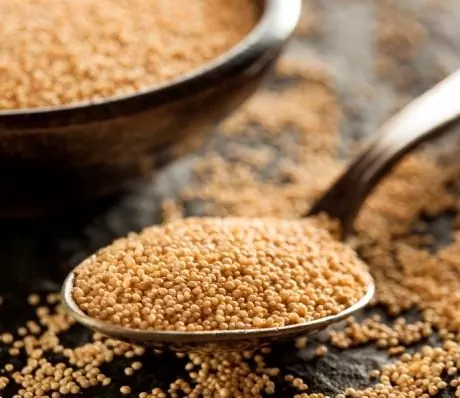 Video: Amaranth - Properties, Application, Reviews, Calorie Content, Vitamins
Amaranth
Amaranth is a herb of the amaranth family that has small flowers and spike-shaped inflorescences. Currently, there are more than 60 species of this plant. Amaranth received positive reviews as a useful and fortified plant. It is widely used in medicine, cosmetology and cooking.
The nutritional value
Portion Amaranth groats 100 g
Amount per serving
Calories 371 Calories from Fat 63.18
% Daily value *
Total Fat 7.02g 11%
Saturate fats 1.46 g 7%
Polyunsaturated. fats 2.78 g
Monounsaturated. fats 1.69 g
Cholesterol 0 mg 0%
Sodium 4 mg 0%
Potassium 508 mg 15%
Total Carbohydrates 65.25g 22%
Sugar 1.69 g
Dietary fiber 6.7 g 27%
Proteins 13.56 g 27%
Vitamin B6 30%
Vitamin C 7%
Niacin 5%
Thiamin 8%
Iron 42%
Calcium 16%
Magnesium 62%
Phosphorus 56%
Zinc 19%
* Calculation for a daily diet of 2000 kcal
The ratio of BJU in the product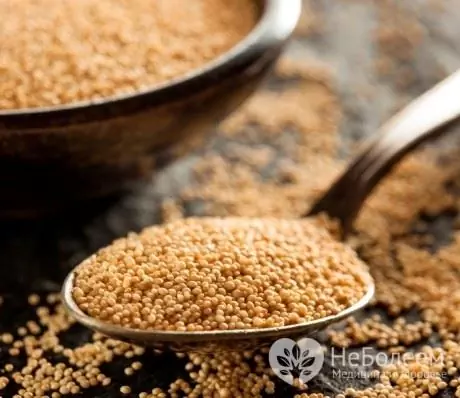 Source: depositphotos.com How to burn 371 kcal?
| | |
| --- | --- |
| Walking | 93 minutes |
| Jogging | 41 minutes |
| Swimming | 31 minutes |
| A bike | 53 minutes |
| Aerobics | 74 minutes |
| Household chores | 124 minutes |
Biological features and distribution
Some amaranth species are ancient crops grown in East Asia. In modern times in South Asia, amaranth is used as a vegetable. It has drooping inflorescences and colored leaves.
Amaranth in Europe has branched stems, diamond-shaped leaves with a sharp top, and flowers that form bunches with tops - panicles. Usually the color of the plant is green, and in some cases it is red.
For the first time, amaranth was grown in South America, and then brought to India, China and North America. Some artificially bred plant species grow in East Asian countries.
The plant was introduced to Europe in the 18th century by the Spaniards and was used as a forage crop, but then it became just a weed in cereal fields. In Russia, this plant appeared in the middle of the 19th century and was first considered a weed, and then began to be used for decorative purposes. Amaranth was used to create a "living" hedge and separate outbuildings, as well as for flower arrangements.
Currently, amaranth is grown as an annual plant, which begins to be sown as seedlings from the beginning of April, and is planted in the ground in mid-May.
Useful properties of amaranth
The benefits of amaranth are high, thanks to its valuable composition, rich in vitamins and active substances. The leaves of the plant contain beneficial substances that are effective in preventing osteoporosis, eliminating calcium deficiency in the body, regulating metabolic processes and reducing the likelihood of cardiovascular diseases.
The beneficial properties of amaranth affect the activity of removing harmful substances from the body, including radionuclides. Amaranth contains plant proteins that are effective in the treatment of eczema, urticaria and skin flushing.
The amaranth oil produced from the plant contains many trace elements and useful substances, which are an effective prophylactic agent against the formation of malignant tumors.
Amaranth received positive reviews for the content of squalene, which saturates the body with oxygen, is an antineoplastic agent and an immunostimulant. The human body needs squalene to reduce the rate of oxidative processes in cells that cause aging in the body.
International medical research has shown that the constant use of amaranth in food has a positive effect on the functioning of the liver, promotes regeneration and acts as a hemostatic agent for hemorrhoids and internal bleeding.
Amaranth is widely used in the form of a tincture, which is used as an antispasmodic for colitis, gastritis and constipation.
The beneficial properties of amaranth are manifested in the treatment of infectious diseases, dermatitis, endometriosis and fungal infections.
With allergies and diathesis, a decoction of the roots and seeds of amaranth helps well, and for burns and scars, oil from the plant is effective.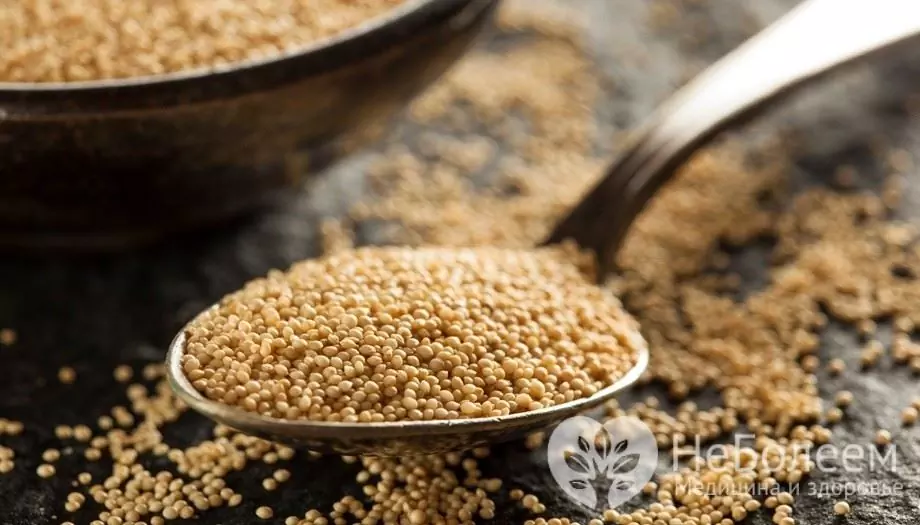 The use and consumption of amaranth
Amaranth is used not only fresh, but also in the form of tincture, decoction and oil. The tincture is prepared in a water bath and is used for 14 days (30 minutes before meals) for enuresis and other inflammations of the genitourinary system.
Collecting chamomile, amaranth and St. John's wort promotes rejuvenation and recovery of the body, as well as cell regeneration. A special decoction is prepared from the roots of amaranth, which is taken in 1/3 cup 2 times a day.
For refreshing and anti-inflammatory baths, crushed amaranth leaves are used, which are boiled for 20 minutes and poured into the bath. The juice from the leaves of the plant is used for rinsing the mouth, as well as for the treatment of gastritis, liver dysfunction and diabetes.
The leaves of this plant are similar in taste to spinach and make delicious salads, soups and borscht. Dry leaves are used as a vitamin supplement, and amaranth seeds are similar to hazelnuts and they are added to teas and also used in canning vegetables.
Contraindications
Despite many positive reviews, amaranth also has contraindications.
Contraindications to the use of amaranth are individual intolerance and the presence of allergic reactions. The plant should not be used for severe diseases of the digestive system, cholecystitis, urolithiasis and bowel disorders.
Amaranth should not be eaten frequently by children, and it is best served with other vegetables and olive oil to avoid negative effects on the digestive system.
YouTube video related to the article:
Found a mistake in the text? Select it and press Ctrl + Enter.
Recommended: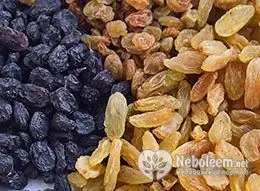 Among dried fruits, raisins take pride of place in terms of their vitamin content. Knowing how many calories are in raisins, you can eat it when losing weight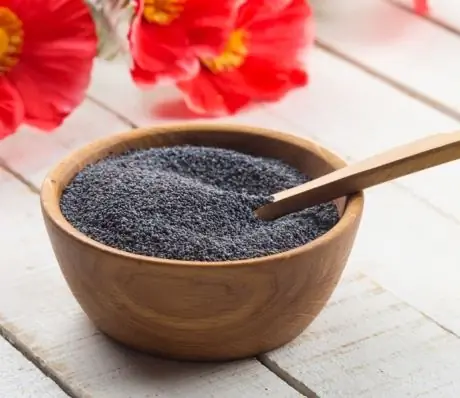 Poppy is a plant of the poppy family, which is used to obtain medicines, oils and perfumery products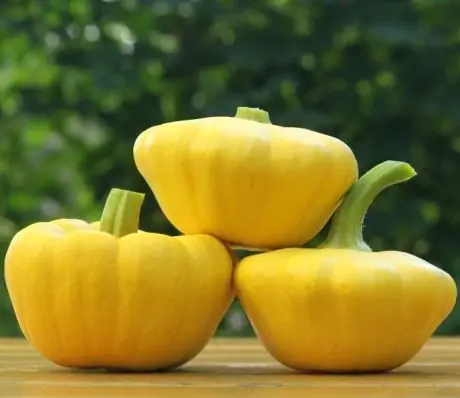 Patisson is an annual vegetable plant of the pumpkin family. The vegetable is suitable for stewing, frying, boiling and fermenting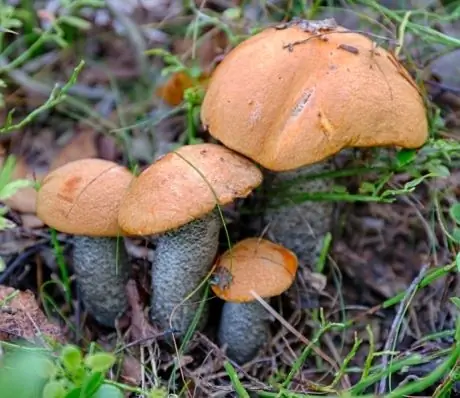 Boletus is a mushroom of the Bolet family, which grows mainly in deciduous and mixed forests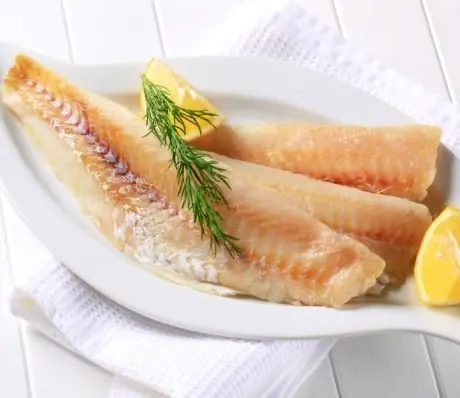 Cod is a fish of the sturgeon family, which is valued for its nutritional value, juiciness and low energy value