Table of contents:

Video: Back Pain - Causes, Diagnostic Methods, Treatment
Causes of back pain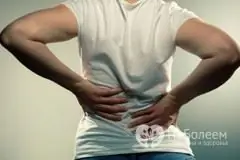 Our spine is the pillar that supports the entire human body, and many of its diseases are associated with poor condition of the musculoskeletal system. Pain in the back, or, as they are otherwise called, dorsalgia, is one of the manifestations of incipient or existing problems with the spine - therefore, you cannot neglect their symptoms - it is better to consult an orthopedic surgeon at their first appearance.
The causes of back pain can be different, disturbing, as a rule, people of different ages - both old people and schoolchildren. Most often these are symptoms of already existing diseases - scoliosis, osteoporosis, osteochondrosis, radiculopathy, herniated disc, age-related disorders. Each of them manifests itself in its own way: sharp, "shooting" pains are inherent in radiculitis; blunt, but deep are associated with the manifestation of muscle-tonic syndrome, related to such ailments as osteoporosis, scoliosis, displacement of the vertebrae, etc.
As a rule, most people, having felt discomfort in the back, attribute them to scoliosis - deformity of the vertebrae, expressed in school years, or at best to osteochondrosis - a disease inherent in people in middle or old age. However, in reality, there are a lot of types of pain and diseases of the spine related to them. Treatment of osteochondrosis with home methods is great, however, before you start healing, you need to know what you are treating for - and establish an accurate diagnosis.
Having felt certain painful sensations, it is good to undergo an examination to identify the causes of back pain in order to identify problems of the musculoskeletal system. These include:
X-ray examination;
Magnetic resonance imaging or computed tomography;
Neurological diagnostics;
Manual examination.
Since we have established that the causes of back pain can relate to various ailments, it is necessary to determine the localization of pain (in the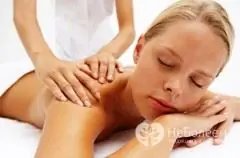 neck, lower back, shoulder bend), the dependence of pain on the position of the spine. In addition, painful sensations in the back may appear against the background of transferred or ongoing infectious diseases or tumors.
Correct posture, regular exercise, good nutrition can be a good prevention of back diseases. However, if discomfort has already appeared, do not neglect your health and get expert advice from a specialist.
Found a mistake in the text? Select it and press Ctrl + Enter.
Recommended: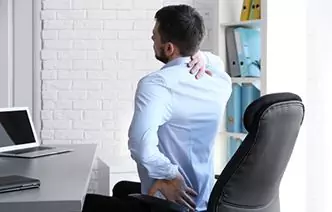 A sedentary lifestyle causes back pain, especially in the lumbar region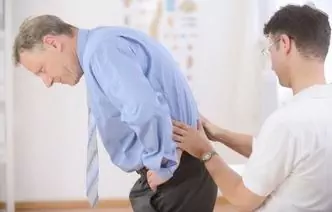 Doctors say that among adult Russians, people who are not at all familiar with back pain are very rare. At the same time, the vast majority of patients who periodically experience this malaise are in no hurry to seek medical help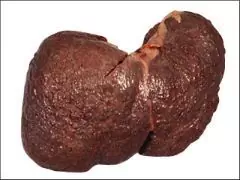 Cirrhosis of the liver is a consequence of chronic liver disease, usually leading to a halt in the functioning of the organ

For ear pain, treatment should be immediate, since complications of ENT diseases can be dangerous and irreversible, such as deafness

Pain in the back of the head is a characteristic symptom of diseases such as migraine, arterial hypertension, pathology of the cervical spine