Table of contents: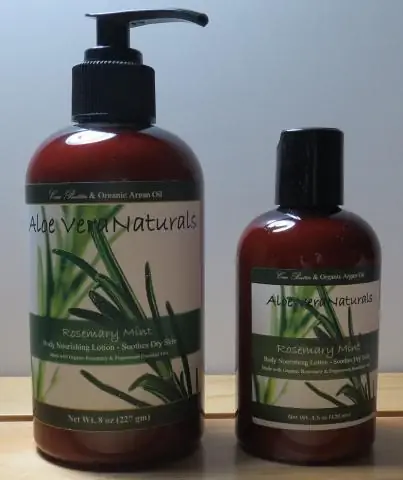 Video: Mint Tablets - Instructions For Use, Reviews, Analogues, Price
Mint tablets
Mint tablets: instructions for use and reviews
1. Release form and composition
2. Pharmacological properties
3. Indications for use
4. Contraindications
5. Method of application and dosage
6. Side effects
7. Overdose
8. Special instructions
9. Application during pregnancy and lactation
10. Use in childhood
11. Drug interactions
12. Analogs
13. Terms and conditions of storage
14. Terms of dispensing from pharmacies
15. Reviews
16. Price in pharmacies
Latin name: Mentha piperitae tablets
ATX code: A03
Active ingredient: peppermint oil (menthae piperitae oleum)
Producer: Ozon, LLC (Russia), CJSC "Moscow pharmaceutical factory" (Russia), VIFITECH, CJSC (Russia), Veropharm, OJSC (Russia)
Description and photo update: 2018-17-05
Prices in pharmacies: from 5 rubles.
Buy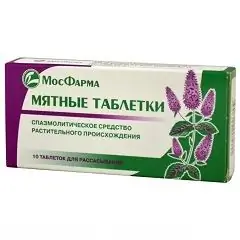 Mint tablets are an antispasmodic herbal medicine that has a reflex vasodilator effect.
Release form and composition
A phytopreparation is produced in the form of tablets for resorption, or sublingual tablets: round, flat-cylindrical, almost white or white in color with possible slight marbling, with the smell of peppermint oil; with a dividing line on one side and a chamfer (depending on the manufacturer) on one or two sides (10 pcs. in a blister contour packaging, in a cardboard box 1-8 or 10 packs; for hospitals - in a box or carton made of cardboard 50 packs; 10, 20, 30, 40, 50, 60, 70, 80, 90 or 100 pcs. in a polymer can, in a cardboard box 1 can).
1 tablet contains:
active substance: peppermint leaf oil (peppermint oil) - 2.5 mg;
additional components (composition depends on the manufacturer): sucrose (refined sugar), calcium stearate monohydrate (calcium stearic acid 1-water), methylcellulose, aerosil / magnesium stearate, colloidal silicon dioxide / calcium stearate, talc.
Pharmacological properties
Pharmacodynamics
The active substance of the Mint tablets is peppermint oil, which has a moderate antispasmodic, choleretic and sedative effect. The agent exhibits a local irritating effect aimed at the nerve endings of the oral mucosa, thereby contributing to a reflex weakening of the feeling of nausea and preventing the occurrence of vomiting.
Pharmacokinetics
No data.
Indications for use
Mint tablets are recommended for use as a symptomatic drug for the development of nausea, vomiting, spastic pain of the gastrointestinal tract (GIT).
Contraindications
glucose-galactose malabsorption, fructose intolerance, sucrase / isomaltase deficiency;
diseases of the oral mucosa of an inflammatory nature;
age up to 8 or up to 18 years (depending on the manufacturer);
hypersensitivity to any of the constituents of the drug.
The drug must be used with caution in the following conditions / diseases:
cholelithiasis;
diabetes;
adherence to a diet low in carbohydrates;
age after 8 years (for tablets contraindicated in children under 8 years of age).
Instructions for use of Mint tablets: method and dosage
The tablets should be kept in the mouth until they are completely dissolved.
The drug is recommended to be taken 3-4 times a day, 1-2 tablets, the maximum daily dose is 8 tablets. The duration of admission without prior consultation with a specialist should not exceed 3 days.
Side effects
During treatment with a phytopreparation, the appearance of allergic reactions, irritation of the oral mucosa may be observed. With the development of such violations, taking the drug must be stopped.
Overdose
Overdose cases were not recorded.
special instructions
Patients with diabetes should take into account that one tablet of the drug contains about 0.05 XE (bread units), and in the maximum daily dose - 0.4 XE.
Influence on the ability to drive vehicles and complex mechanisms
According to the instructions, Peppermint tablets do not negatively affect the ability to drive vehicles and control any complex mechanisms.
Application during pregnancy and lactation
Due to the lack of special studies during pregnancy and lactation, it is not recommended for pregnant and lactating women to take the drug. If necessary, taking the drug is allowed only as directed by the attending physician.
Pediatric use
The drug is not recommended for use in patients under 18 (or under 8, depending on the manufacturer).
Drug interactions
The drug can weaken the effect of homeopathic medicines.
Analogs
The analogues of Mint tablets are Mint water and Mint alcohol tincture.
Terms and conditions of storage
Store in a place protected from moisture and light, out of reach of children, at a temperature not exceeding 20 ° C.
The shelf life is 2 or 3 years (depending on the manufacturer).
Terms of dispensing from pharmacies
Available without a prescription.
Reviews of Mint tablets
According to reviews, Peppermint Tablets are an effective, safe and inexpensive herbal medicine that relieves nausea, prevents vomiting, reduces hiccups, increases intestinal motility and relieves stomach pain. Also, the remedy helps with sore throat.
The disadvantages of the drug, patients include the lack of an effect on motion sickness, the possibility of side effects in the form of allergic reactions, the presence of sugar in the composition. Some reviews indicate the frequent absence of the drug in pharmacies.
Price for Mint tablets in pharmacies
The price of Mint lozenges (10 per pack) can average 7-15 rubles.
Mint tablets: prices in online pharmacies
Drug name
Price
Pharmacy
Mint tablets lozenges 10 pcs.
RUB 5
Buy
Mint tablets tablets 10 pcs.
RUB 8
Buy
Mint tablets 2.5 mg lozenge tablets 10 pcs.
RUB 8
Buy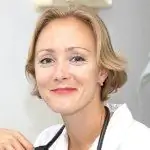 Anna Kozlova Medical journalist About the author
Education: Rostov State Medical University, specialty "General Medicine".
Information about the drug is generalized, provided for informational purposes only and does not replace the official instructions. Self-medication is hazardous to health!
Popular by topic