Table of contents: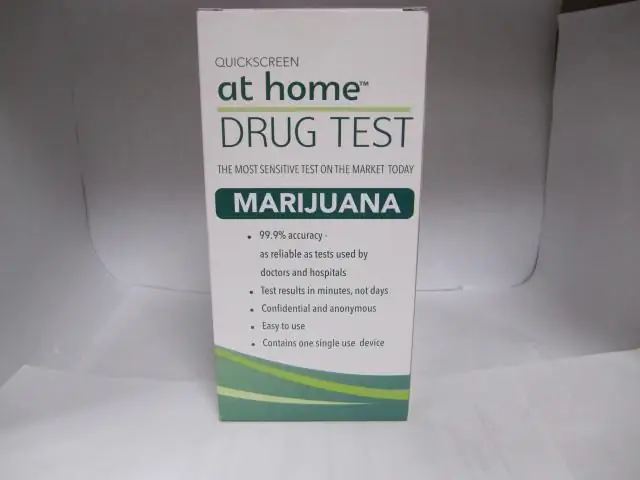 Video: Agrenox - Instructions For Use, Price, Reviews, Drug Analogues
Agrenox
Agrenox: instructions for use and reviews
1. Release form and composition
2. Pharmacological properties
3. Indications for use
4. Contraindications
5. Method of application and dosage
6. Side effects
7. Overdose
8. Special instructions
9. Application during pregnancy and lactation
10. Use in childhood
11. In case of impaired renal function
12. For violations of liver function
13. Drug interactions
14. Analogs
15. Terms and conditions of storage
16. Terms of dispensing from pharmacies
17. Reviews
18. Price in pharmacies
Latin name: Aggrenox
ATX code: B01AC
Active ingredient: acetylsalicylic acid (Acetylsalicylic acid) + dipyridamole (Dipyridamole)
Producer: Boehringer Ingelheim Pharma, GmbH & Co. KG (Germany)
Description and photo update: 2019-10-07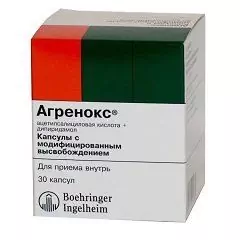 Agrenox is a combined antiplatelet drug.
Release form and composition
The drug is available in the form of modified-release capsules: No. 0, hard, gelatinous, opaque, the cap is red-brown, the body is ivory, inside the capsules are yellow pellets and a round biconvex tablet with smooth edges, coated with a white shell (according to 30 or 60 pcs. In polypropylene tubes or bottles, in a cardboard box 1 tube or bottle and instructions for use of Agrenox).
1 capsule contains:
active ingredients: acetylsalicylic acid (in the form of a tablet) - 25 mg, dipyridamole (in the form of pellets) - 200 mg;
auxiliary components in the tablet: lactose monohydrate, sucrose, dried corn starch, microcrystalline cellulose, acacia gum, colloidal silicon dioxide, titanium dioxide, aluminum stearate, talc;
auxiliary components in the composition of the pellets: copolymer of methacrylic acid and methyl methacrylate, tartaric acid (spherical and powder), Kollidon 25 (povidone), hypromellose, hypromellose phthalate HP 55, glycerol triacetate (triacetin), stearic acid, dimethicone 350, gum arabic;
composition of the cap and body of the capsule: gelatin, dye - iron oxide yellow and iron oxide red, titanium dioxide.
Pharmacological properties
Pharmacodynamics
Agrenox is an antiplatelet drug, its action is due to a combination of acetylsalicylic acid and dipyridamole, the clinical properties of which are associated with various biochemical mechanisms.
Acetylsalicylic acid, inactivating the enzyme cyclooxygenase in platelets, helps prevent the formation of thromboxane A2, which is a powerful inducer of platelet aggregation and vasoconstriction.
The action of dipyridamole is aimed at inhibiting the uptake of adenosine in erythrocytes, platelets and endothelial cells. This leads to a local increase in the level of adenosine, which affects the platelet A 2 receptors. By stimulating platelet adenylate cyclase, adenosine potentiates an increase in platelet cyclic adenosine monophosphate (cAMP). At therapeutic concentrations of dipyridamole (0.5–2 μg / ml), inhibition is dose-dependent and reaches a maximum of 80%. The vasodilating effect of adenosine determines the ability of dipyridamole to cause vasodilation.
Dipyridamole inhibits PDE (phosphodiesterase) in various tissues and organs. During the period when the inhibition of cyclic adenosine monophosphate phosphodiesterase is insignificant, in therapeutic doses the substance inhibits cGMP-PDE (cyclic guanosine monophosphate phosphodiesterase), promoting an increase in cGMP under the action of a relaxing factor secreted from the endothelium, identified as NO. Dipyridamole potentiates the biosynthesis of prostacyclin and its release by endothelial cells. By increasing the concentration of the protective mediator 13-hydroxyoctadecadienoic acid, dipyridamole reduces the thrombogenicity of the subendothelial structures. It follows that platelet aggregation is suppressed in response to various stimulants, including platelet activating factor, adenosine diphosphate, and collagen. The decrease in platelet aggregation is accompanied by the normalization of their consumption of adenosine.
Thus, the antiplatelet effect of acetylsalicylic acid, which inhibits only platelet aggregation, is complemented by the action of dipyridamole, which slows down platelet activation and adhesion.
Pharmacokinetics
No clinically significant interaction has been established between dipyridamole and acetylsalicylic acid, therefore the pharmacokinetics of Agrenox is determined by the properties of each of the active components separately.
Simultaneous food intake does not affect the pharmacodynamics of the active components in Agrenox.
Acetylsalicylic acid
After taking Agrenox inside, the absorption of acetylsalicylic acid occurs quickly and completely. Its maximum concentration (C max) in plasma is reached after 0.5 hours, when used in a daily dose of 50 mg (25 mg 2 times a day). In equilibrium, it averages 319 ng / ml. The main pathway of biotransformation is primary metabolism with splitting to salicylic acid, to which 30–40% of the dose of acetylsalicylic acid is exposed. C max of salicylic acid in plasma is reached after 1-1.5 hours.
Acetylsalicylic acid binds poorly to plasma proteins, the degree of binding is nonlinearly dose dependent. Its metabolite, salicylic acid, binds to plasma proteins to a greater extent, with albumin - at a level of about 90%, with a salicylic acid concentration of less than 100 μg / ml. The apparent volume of distribution (Vd) is 10 liters. Salicylic acid is well distributed in all tissues and body fluids (including the central nervous system, fetal tissues and breast milk).
Acetylsalicylic acid is metabolized rapidly, mainly in the liver under the action of nonspecific esterases and, to a lesser extent, in the stomach to salicylic acid, which, as a result of the subsequent reaction with glycine, is transformed to hydroxyhippuric acid.
Acetylsalicylic acid is excreted in the form of metabolites (up to 90% of the dose taken) through the kidneys. The half-life (T 1/2) of acetylsalicylic acid is 1 / 4–1 / 3 hours, T 1/2 of salicylic acid is 2-3 hours, at doses above 3000 mg it can increase to 5–18 hours.
In severe renal impairment with creatinine clearance (CC) less than 10 ml / min and severe liver failure, acetylsalicylic acid should not be prescribed. In patients with impaired renal function, T 1/2 increases by 2–3 times.
Dipyridamole
The pharmacokinetics of dipyridamole is characterized by a linear dose dependence. The release and absorption of the active substance from modified release pellets takes place in the lower gastrointestinal tract (GIT). The problem of the solubility of dipyridamole, depending on the acidity of the gastric contents, is solved by a combination with tartaric acid. For sustained release, a diffusion membrane is used, which is sprayed onto the pellets. In an equilibrium state, the pharmacokinetic parameters of modified-release dipyridamole capsules taken 2 times a day are equivalent to 3-4 times intake of dipyridamole tablets, and surpass them in some parameters. With an equal value of the maximum concentrations achieved, a higher bioavailability is noted,and between doses - a significantly higher plasma level and a reduced frequency of development of peak oscillations.
In the gastrointestinal tract, dipyridamole is almost completely absorbed, its absolute bioavailability is about 70%. C max in the plasma is observed after 2-3 hours, average C max at steady state in patients receiving 200 mg 2 times daily averages 1.98 g / ml. The plasma content of dipyridamole between doses is in the range from 0.18 μg / ml to 1.01 μg / ml.
The binding of dipyridamole to proteins (mainly albumin and alpha1-acid glycoprotein) is about 99%.
Dipyridamole is distributed in many organs due to the high degree of lipophilicity, mainly in the heart, liver, lungs, kidneys, spleen. The drug overcomes the blood-brain and placental barrier in an insignificant volume. The apparent V d in the central compartment (which structure is usually included blood and actively perfused organs) is about 5 l. The apparent V d at steady state is about 100 l, confirming the presence of dipyridamole in the various tissues and body fluids. Its amount in breast milk can be 1/17 of the plasma concentration.
Dipyridamole is metabolized in the liver mainly by conjugation with glucuronic acid to form a monoglucuronide and small amounts of diglucuronide. In plasma, 20% of the total amount is present in the form of monoglucuronide, the rest in the form of the parent compound. The pharmacodynamic activity of the formed glucuronides is significantly lower than that of dipyridamole.
T 1/2 of dipyridamole is 2/3 hours. The substance is excreted mainly (about 95%) in the form of metabolites through the intestines, through the kidneys - about 5% (in the form of a glucuronide metabolite), including less than 0.5% unchanged. Intestinal-hepatic recirculation is observed, the total clearance of dipyridamole is about 250 ml / min. In the body, the average residence time is about 11 hours (absorption time 4.6 hours and its own residence time in the body an average of 6.4 hours). The final T 1/2 is about 13 hours. With a dosing regimen 2 times a day, the equilibrium state in the body is achieved within 2 days. With repeated administration, cumulation is not observed.
As a result of the use of modified-release capsules in patients over the age of 65, against the background of the same absorption of the drug, a decrease in clearance is observed, which leads to an increase in the concentration of dipyridamole in plasma by about 30%, compared with younger (less than 55 years) individuals.
The pharmacokinetics of dipyridamole and its metabolite in the case of renal failure does not change.
With clinically confirmed liver decompensation, dose adjustment of dipyridamole is required.
Indications for use
The use of Agrenox is indicated for the secondary prevention of transient ischemic attacks, as well as ischemic stroke (by the mechanism of thrombosis).
Contraindications
Absolute:
a period of exacerbation or a tendency to bleeding with gastric ulcer or duodenal ulcer;
intolerance to galactose or fructose, lactase, sucrase or isomaltase deficiency, glucose-galactose malabsorption syndrome;
third trimester of pregnancy;
age up to 18 years;
hypersensitivity to salicylates and / or other ingredients of the drug.
With caution, given the combined composition of the capsules, Agrenox should be prescribed for severe coronary heart disease (including recent myocardial infarction, unstable angina pectoris, obstruction of blood ejection from the left ventricle, decompensated heart failure and other types of hemodynamic instability), nasal polyposis, bronchial asthma, allergic rhinitis, recurrent gastric or duodenal ulcers, renal or liver dysfunction, glucose-6-phosphate dehydrogenase deficiency, history of hypersensitivity to non-steroidal anti-inflammatory drugs, in the first and second trimesters of pregnancy and during breastfeeding.
Agrenox, instructions for use: method and dosage
Agrenox capsules are taken orally, swallowed whole and washed down with water (200 ml), regardless of the meal.
Recommended dosage: 1 pc. 2 times a day (morning and evening).
Side effects
on the part of the blood and lymphatic system: often - anemia; rarely - iron deficiency anemia (with latent gastrointestinal bleeding), thrombocytopenia; frequency not established - coagulopathy, disseminated intravascular coagulation;
on the part of the cardiovascular system: often - fainting, deterioration in the presence of pathologies of the coronary arteries; infrequently - tachycardia, hot flashes, lowering of blood pressure (BP); frequency not established - arrhythmia;
on the part of the organ of hearing and the vestibular apparatus: the frequency is not established - tinnitus, deafness;
from the visual system: infrequently - intraocular hemorrhage;
from the digestive system: very often - dyspepsia, nausea, diarrhea, abdominal pain; often - gastrointestinal bleeding, vomiting; infrequently - gastrointestinal ulcers; rarely - erosive gastritis; frequency not established - perforation of gastric and / or duodenal ulcers, vomiting of blood, melena, pancreatitis, Reye's syndrome, hepatitis, incorporation of dipyridamole into gallstones;
general disorders: frequency has not been established - hypothermia, hyperthermia;
from the immune system: often - hypersensitivity reactions (urticaria, rash, severe bronchospasm, angioedema); frequency not established - anaphylactic reactions (more often with asthma);
laboratory indicators: frequency not established - an increase in the level of uric acid in the blood, an increase in the duration of bleeding, an increase in prothrombin time, a change in the results of liver function tests;
on the part of metabolism and nutrition: the frequency has not been established - dehydration, metabolic acidosis, hyperkalemia, respiratory alkalosis, hypo- and hyperglycemia;
from the musculoskeletal system: often - myalgia; frequency not established - rhabdomyolysis;
from the nervous system: very often - dizziness, headache; often - migraine-like headache, intracranial hemorrhage; frequency not established - lethargy, anxiety, convulsions, cerebral edema;
from the side of the psyche: the frequency is not established - confusion;
from the urinary system: the frequency has not been established - proteinuria, interstitial nephritis, renal failure, papillary necrosis of the kidneys;
from the respiratory system, chest and mediastinal organs: often - epistaxis; frequency not established - hyperventilation, bleeding gums, shortness of breath, laryngeal edema, tachypnea, pulmonary edema;
dermatological reactions: frequency not established - cutaneous hemorrhages, exudative erythema multiforme;
others: frequency not established - bleeding (post-procedural, surgical).
Overdose
Symptoms: due to the combined composition of Agrenox, in case of an overdose, the effect of dipyridamole and acetylsalicylic acid should be taken into account. The predominance of the following signs and symptoms of dipyridamole overdose is assumed: sweating, weakness, fever, agitation, hot flashes, dizziness, angina pectoris, tachycardia, a sharp decrease in blood pressure. In acute overdose of acetylsalicylic acid, nausea, vomiting, hyperventilation, blurred consciousness, visual impairment and / or hearing impairment may occur. Against the background of taking ultra-high doses of acetylsalicylic acid, dizziness and ringing in the ears may occur, which occur primarily in elderly patients.
Treatment: immediate gastric lavage, the appointment of symptomatic therapy. To neutralize the hemodynamic effects of high doses of dipyridamole, administration of aminophylline or other xanthine derivatives is indicated.
Hemodialysis is not effective.
special instructions
Before conducting a pharmacological stress test with intravenous administration of dipyridamole, Agrenox (as well as other drugs containing dipyridamole) should be discontinued no later than 24 hours before the procedure so as not to impair the sensitivity of the test.
Free dipyridamole is capable of being incorporated into gall stones, in rare cases its content can be up to 70% of the dry mass of the stone. More often, such phenomena occur in elderly patients who have been taking dipyridamole for many years and have had ascending cholangitis. There is no evidence that dipyridamole is an initiating factor in the formation of gallstones. Its presence in gallstones may be due to bacterial deglucuronization of conjugated dipyridamole in bile.
Influence on the ability to drive vehicles and complex mechanisms
During the period of Agrenox's use, patients are advised to be careful when driving and working with complex mechanisms, since the drug can cause side effects such as dizziness and confusion, which affect the speed of psychomotor reactions.
Application during pregnancy and lactation
The use of Agrenox is contraindicated in the third trimester of the gestation period.
The safety of using low doses of acetylsalicylic acid and dipyridamole during pregnancy has not been established. There was no negative effect on the fetus in preclinical studies.
Salicylates and dipyridamole are excreted in breast milk.
Perhaps the appointment of the drug Agrenox in the I and II trimester of pregnancy or during lactation only in cases where the therapeutic effect for the mother is higher than the potential risk to the fetus or child.
Pediatric use
The use of Agrenox is contraindicated in patients under the age of 18 years.
With impaired renal function
It is recommended to prescribe Agrenox with caution in case of impaired renal function.
For violations of liver function
It is recommended to prescribe Agrenox with caution in case of liver dysfunction.
Drug interactions
With simultaneous use with Agrenox:
clopidogrel, ticlopidine, anticoagulants (including coumarin derivatives, heparin), valproic acid: acetylsalicylic acid can enhance the action of drugs that inhibit platelet aggregation and other listed drugs;
NSAIDs (non-steroidal anti-inflammatory drugs), corticosteroids, ethanol: the risk of occurrence or intensification of side effects from the gastrointestinal tract increases, including against the background of systematic alcohol consumption;
selective serotonin reuptake inhibitors, clopidogrel, ticlopidine: these agents should be prescribed with caution due to the fact that the interaction increases the risk of bleeding;
warfarin: no effect on the frequency and severity of bleeding;
adenosine: in view of the fact that dipyridamole causes an increase in its concentration in plasma and an increase in cardiovascular effects, it is necessary to adjust the doses of drugs containing adenosine;
antihypertensive drugs: it should be borne in mind that dipyridamole enhances the effect of antihypertensive drugs;
cholinesterase inhibitors: the course of myasthenia gravis may worsen, requiring dose adjustment of the cholinesterase inhibitor;
hypoglycemic agents: their therapeutic effect may be enhanced;
methotrexate: the toxicity of methotrexate may increase due to the combination with acetylsalicylic acid;
spironolactone: acetylsalicylic acid helps to reduce the natriuretic effect of spironolactone;
probenecid, sulfinpyrazone: it should be borne in mind that the drug can inhibit the effect of these and other uricosuric drugs;
ibuprofen: in patients at high risk for cardiovascular disease, it may limit the clinical effect of acetylsalicylic acid on the cardiovascular system.
The combination of dipyridamole and acetylsalicylic acid does not affect the frequency of bleeding.
Analogs
Agrenox analogs are Aspirin Cardio, Acetylsalicylic acid, Avix, Acecardol, Areplex, Aspecard, Aspinat, Aspikor, Aspigrel, Brilinta, Dipyridamol, Deplatt, Diloxol, Ventavis, Zilt, Ipaton, Carloprantil, Klopigrelogel, Lospirin, Magnikor, Noklot, Orogrel, Pingel, Plagril, Plavix, Platogril, Trombonet, Effient, Reokard, etc.
Terms and conditions of storage
Keep out of the reach of children.
Store at temperatures up to 25 ° C.
The shelf life is 3 years.
Terms of dispensing from pharmacies
Dispensed by prescription.
Reviews about Agrenox
Reviews about Agrenoks from medical specialists and patients are mostly positive. Doctors note the effectiveness of the combination of two active ingredients in the prevention of stroke. Patients, however, emphasize that the therapeutic effect of the drug corresponds to that stated in the instructions.
At the same time, the cost of the drug is called unreasonably high, since its individual components in pharmacies can be purchased much cheaper. In addition, they point out that Agrenox is very difficult to obtain, since it is often not available in pharmacies.
Price for Agrenox in pharmacies
The price for Agrenox for a package containing 30 capsules can range from 934 rubles.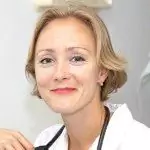 Anna Kozlova Medical journalist About the author
Education: Rostov State Medical University, specialty "General Medicine".
Information about the drug is generalized, provided for informational purposes only and does not replace the official instructions. Self-medication is hazardous to health!
Recommended: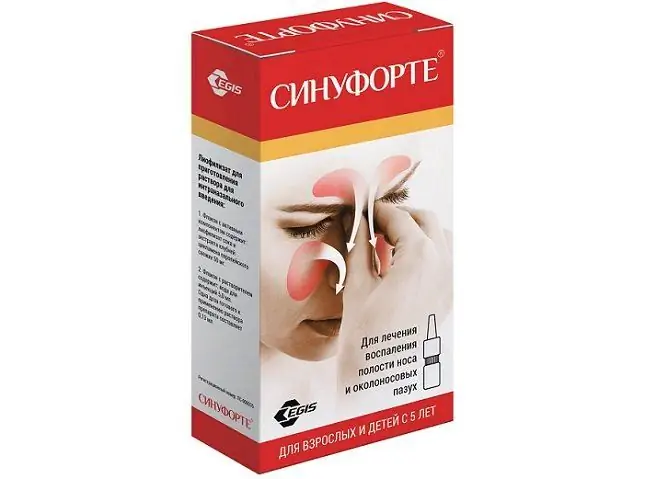 Sinuforte with sinusitis, according to patients, allows you to naturally clear the sinuses of the contents, reduce swelling and restore nasal breathing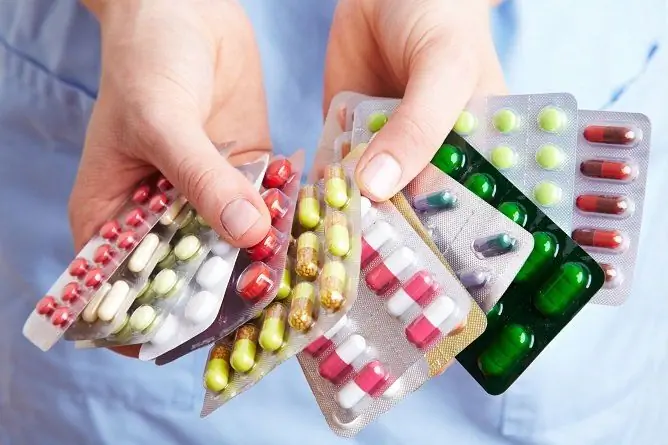 Medical treatment of ovarian cysts is carried out under the supervision of the attending physician and in some cases can help to avoid surgery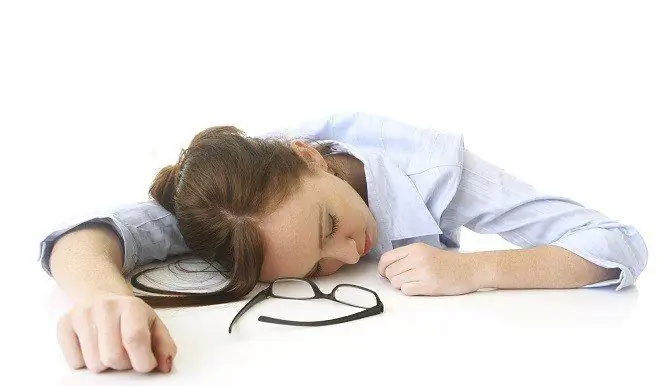 With arterial hypotension, you may need to take pills to increase blood pressure, and sometimes the use of folk remedies is enough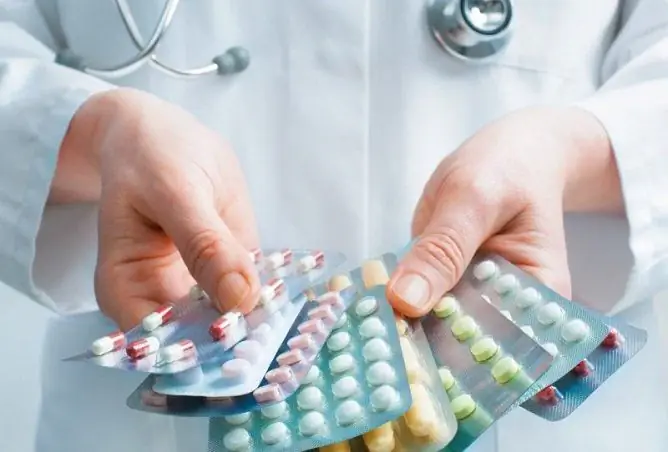 Tablets for high blood pressure are divided into two groups, main and additional, they have different indications for use and mechanisms of the hypotensive effect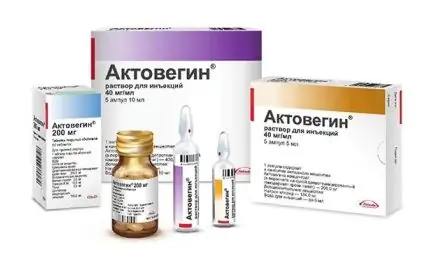 Actovegin is a unique drug that promotes nutrition and tissue regeneration. It improves metabolism, stimulates blood circulation and promotes the flow of nutrients to damaged areas