Table of contents:

Video: Calorie Content - Norms, Approximate Menus For Breakfast, Lunch And Dinner
Calorie intake
The calorie content of food is an indicator of the amount of daily food intake required to ensure the functioning of the body, perform all the necessary biochemical and physiological processes, maintain body temperature, the functioning of various systems and organs, as well as to conduct various human activities.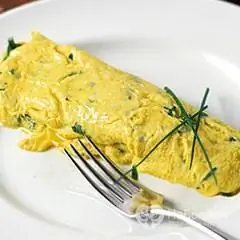 The calorie content of food necessary to maintain all of the above processes of the body directly depends on body weight, height, age and sex of a person. For example, for women, its indicator is 15% less than for men, however, during pregnancy, the calorie intake of women should increase by 15-25% of the usual rate.
The physiological energy requirement for adults ranges from 2000 kcal to 4100 kcal per day for men, and from 1700 kcal to 3000 kcal per day for women. For children under the age of one year, the physiological need for energy is 100-115 kcal per 1 kg of body weight per day, and for children from one year old to 18 years old - from 1100 kcal to 2800 kcal per day, with an increase in caloric intake during adolescence.
Also, the caloric content of a person's diet can be influenced by a change of residence, which is accompanied by a change in climate, for example, from subtropical to moderately cold, which, of course, will increase the body's energy consumption for adaptation to such a cold climate, and the amount of calories consumed will have to be increased by about 15% …
Calorie breakfast
Breakfast is the most important meal of the day, as it provides the body with energy for the whole day. The calorie content of an adult breakfast, subject to the correct diet, is from 300 to 600 kcal, no more and no less.
Examples of a menu with a breakfast calorie content not exceeding 500 kcal, very tasty dishes, are:
Two whole wheat waffles with maple syrup and blueberries
One scrambled eggs with spinach and toasted bacon and two toasted whole grain toast;
One serving of granola and pumpkin parfait;
Whole wheat bagel, tartlets or bagel with homemade melted cheese, herbs and tomatoes
Two banana pancakes with peanut butter;
One serving of homemade yogurt with pieces of berries or fruit;
Fresh vegetable salad with herbs, drizzled with olive oil and lemon juice;
Freshly squeezed vegetable and fruit juices.
One serving means the volume of the finished dish in 200-250 g, only then the calorie content of the breakfast will not exceed the specified norm. Such breakfasts not only satisfy hunger well, but also provide the body with fiber, vitamins and macronutrients, and are also suitable for those who monitor their weight, and allow maintaining a low level of calorie intake.
Calorie content of lunch
Lunch is the second most important meal for the body after breakfast. It is very important that he is complete and not hungry, otherwise there is a chance of breaking loose and overeating during dinner. The calorie content of lunch should be 35-40% of the daily calorie intake and range from 500 to 800 kcal.
Meat, fish, vegetables, fruits, fermented milk products, various soups and broths, mushrooms and legumes are useful products for the menu with a calorie content not exceeding 800 kcal per serving. Also, during lunch, you can eat a little dessert made by yourself - this is the only way to be sure that it will consist of healthy and fresh ingredients, and not from saturated trans fats and light carbohydrates, the use of which leads to the accumulation of fat and excess weight in the body. … A properly prepared dessert will not have a negative effect on the calorie content of lunch, the main thing is not to overdo it with portions. The recipes for delicious and healthy desserts are:
Recipe 1 - kefir pancakes with apples. To prepare one serving of pancakes, allowing you to maintain a low level of calorie intake, you need to beat one egg, 50 g of sugar and 150 g of 0% kefir with a mixer. Then add half a glass of whole grain flour and a quarter tsp to the resulting mixture. soda and beat again with a mixer. One large apple must be peeled and pitted, cut into small slices and put into the finished dough. It is advisable to cook fritters in a ceramic pan without oil. Ready-made pancakes can be sprinkled with cinnamon and a little powdered sugar, or sprinkled with a few tablespoons of any syrup or jam;

Recipe 2 - ginger charlotte. To prepare charlotte, which allows you to maintain a low level of calorie intake, and is designed for 4 servings, you need to beat the whites of 4 eggs with 150 g of sugar, and with another 150 g of sugar, you need to beat the yolks of 4 eggs, and then combine them together. Then 1 cup of whole grain flour is gradually added to the resulting mixture, half a tsp. soda, a glass of warm water and a pinch of salt. Fresh ginger root (100-150 g, more is possible, but then the charlotte will be quite "piquant") should be grated on a fine grater, added to the dough and mixed thoroughly. You need to bake charlotte in a form, smeared with butter and sprinkled with semolina, for half an hour or 40 minutes at a temperature of 180 ° C;

Calorie breakfast - sample menu

Recipe 3 - panna cotta with berries. To prepare a delicious berry panna cotta, which allows you to maintain a low calorie intake, you need to mix one pack of gelatin with 150 ml of cool water and bring it to full readiness (until it swells). Then mix 200 ml of 15% homemade cream with 100 g of sugar and 100 ml of cool water, put on fire and cook for 15 minutes, stirring continuously and not boiling. After that, ready-made gelatin must be added to the ready-made hot mixture, mixed thoroughly, poured into molds and cooled overnight in the refrigerator. Beat 200 g of fresh berries (strawberries, raspberries and blueberries) with a blender and mix with 30 g of powdered sugar, after which the prepared panna cotta is poured with the prepared berry sauce.
The calorie content of a dinner with such desserts will not increase much, and the use of such delicious dishes has a beneficial effect on human health and mood.
Calorie content of dinner
Dinner is an equally important meal along with lunch and breakfast; you should not skip it even for fear of gaining excess weight, because it affects the total calorie intake of a person. It is important to remember that dinner should end 3-4 hours before bedtime, consist of light food, and the calorie intake during its intake should not exceed a quarter of the total amount of calories consumed per day. On average, it varies from 250 to 500 kcal at a time. Ideal products for a menu with a calorie content not exceeding the above norm are stewed or baked vegetables, salads, boiled meat and fish, low-fat kefir and green tea with honey.
Listening to all of the above tips about the calorie content of food, breakfast, lunch and dinner, it is important not to forget about snacks, ideal products for which are nuts, fruits and dairy products, as well as the use of at least 1.5 liters of plain or mineral water per day.
Found a mistake in the text? Select it and press Ctrl + Enter.
Recommended: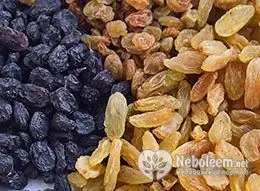 Among dried fruits, raisins take pride of place in terms of their vitamin content. Knowing how many calories are in raisins, you can eat it when losing weight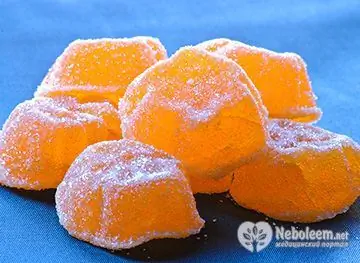 Marmalade is a sweet fruity treat. The calorie content of marmalade may vary depending on the type and raw material from which it is produced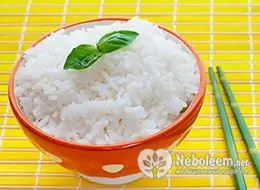 The calorie content of rice is quite high - more than 300 kcal per 100 grams, but despite this, it is often used for weight loss, since it does not contain salt

A weight loss dinner must be balanced. Only in this case it will help you feel full and not gain extra pounds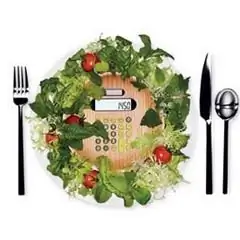 A low-calorie dinner is a meal that does not exceed 350 calories