Table of contents:
Video: Opti-Men Vitamins And Minerals - Instructions For Use, Reviews, Price
Opti-Men Vitamins and Minerals
Latin name: Opti-Men Vitamins and Minerals
Active ingredient: multivitamins (Multivitamins), micro- and macroelements (Micro- and Macroelements), phytoextracts (Phytoextracts), antioxidants (Antioxidants)
Manufacturer: Optimum Nutrition, Inc. (Optimum Nutrition Inc.) (USA)
Description and photo updated: 2018-16-07
Opti-Men Vitamins and Minerals is a biologically active food supplement (BAA) for men, an additional source of vitamins, minerals, amino acids, digestive enzymes, antioxidants and male stimulants of plant origin.
Release form and composition
Opti-Men Vitamins and minerals are produced in the form of capsule-shaped tablets weighing 1290 mg (90, 150, 180 or 240 pcs. In dark-colored cans).
The content of active ingredients in one tablet depends on the regional requirements for the permissible content of certain vitamins. In a daily portion (3 pcs.) Of the product, it can be the following amount [I / II, where I option corresponds to the American standard established by the FDA (US Food and Drug Administration), II - to the European international standard]:
Vitamin A (mixed carotenoids) 10,000 IU (international unit) / 2.8 mg
vitamin C (ascorbic acid) - 300 mg / 280 mg;
vitamin D (cholecalciferol) - 300 IU / 0.007 mg;
Vitamin E (d-alpha-tocopherol succinate) 200 IU / 48 mg
vitamin K (phytonadione) - 0.075 mg / 0.075 mg;
vitamin B 1 [thiamine (thiamine hydrochloride)] - 75 mg / 3.3 mg;
vitamin B 2 (riboflavin) - 75 mg / 3 mg;
vitamin B 3 [niacin (niacinamide)] - 75 mg / 40 mg;
vitamin B 5 [pantothenic acid (d-calcium pantothenate)] - 75 mg / 9 mg;
vitamin B 6 (pyridoxine hydrochloride): 50 mg / 6 mg;
vitamin B 7 (biotin) - 0.3 mg / 0.1 mg;
vitamin B 9 (folic acid) - 0.6 mg / 0.5 mg;
vitamin B 12 (cyanocobalamin) - 0.01 mg / 0.005 mg;
a mixture of amino acids (Amino-Blend), includes L-arginine, L-glutamine, L-valine, L-leucine, L-isoleucine, L-cystine, L-lysine, L-threonine - 800 mg / 800 mg;
a mixture of phyto (Phyto-Blend) - a concentrate of citrus bioflavonoids, garlic, green tea extract, grape seed extract, cranberry, blueberry, wild yam, orange, carrot, papaya, pineapple, elderberry, spinach, kale, broccoli, apple, Brussels sprouts, kiwi, grapefruit - 240 mg / 240 mg;
mixture for men (Viri-Blend), includes a concentrate with saw palmetto, Korean ginseng, damian, African plum, oyster, nettle, ginkgo biloba, pumpkin seeds - 525 mg / 525 mg;
a mixture of enzymes (Enzy-Blend), includes bromelain, papain, alpha-amylase, lipase - 50 mg;
calcium (citrate, calcium carbonate) - 200 mg / 200 mg;
zinc (zinc citrate) - 30 mg / 15 mg;
magnesium (magnesium oxide, aspartate) - 100 mg / 100 mg;
selenium (selenomethionine) - 0.2 mg / 0.11 mg;
manganese (manganese gluconate) - 5 mg / 2 mg;
copper (copper gluconate) - 2 mg / 2 mg;
molybdenum (molybdenum chelate) - 0.08 mg / 0.075 mg;
iodine (kelp) - 0.15 mg / -;
chromium - 0.12 mg / 0.12 mg;
alpha lipoic acid - 25 mg / 25 mg;
alpha-carotene - 0.14 mg / 0.14 mg;
boron - 2 mg / 2 mg;
vanadium - 0.1 mg / 0.1 mg;
silicon dioxide - 5 mg / 5 mg;
zeaxanthin - 0.028 mg / 0.028 mg;
inositol - 10 mg / 10 mg;
cryptoxanthin - 0.034 mg / 0.034 mg;
lycopene - 0.5 mg / 0.5 mg;
lutein - 0.5 mg / 0.5 mg;
para-aminobenzoic acid (PABA) - 10 mg / 10 mg;
choline in the form of choline bitartrate - 10 mg / 10 mg.
Auxiliary components: croscarmellose sodium, magnesium stearate, stearic acid, microcrystalline cellulose, silica gel, glaze (pharmaceutical).
Pharmacological properties
Pharmacodynamics
Opti-Men Vitamins and Minerals - dietary supplements for men, recommended for use mainly by athletes. Its reception maintains the energy balance of the body at the proper level, which is necessary to ensure vitality and normal function. The vitamin and mineral complex is supplemented with antioxidants, amino acids, phytoboosters and enzymes. This composition of the drug fully meets the body's daily need for vitamins, minerals and trace elements.
The effectiveness of Opti-Men Vitamins and Minerals is due to the action of the active components that make up it:
vitamins: a specially selected vitamin complex is responsible for the synthesis of energy, increases the level of assimilation of nutrients from food, maintains a normal hormonal background, potentiates recovery reactions, including in the event of microdamage of muscles;
minerals: by strengthening the musculoskeletal system, ensure the production of muscle protein, the transport of nutrients to the muscle tissue, supporting the correct muscle contraction during physical activity;
antioxidants: protect and cleanse cells from toxins, take part in the synthesis of energy and the growth of muscle tissue;
amino acids: a mixture of eight free-form amino acids, as well as glutamine, arginine and BCAA amino acids, is necessary to increase lean muscle mass;
Viri Blend: A blend of 8 concentrates of marine and exotic botanicals to stimulate masculinity;
enzymes: improve the functioning of the gastrointestinal tract, enhancing the absorption of nutrients.
The mechanism and quality of action of Opti-Men Vitamins and minerals is due to the ideal balance of 75 components and their colossal concentration. The product is distinguished by high quality and optimal complete composition. It is one of the best vitamin and mineral complexes for bodybuilding and active men.
Reception of the complex Opti-Men Vitamins and minerals:
has a tonic effect, promotes rapid recovery of the body;
activates metabolic processes;
stimulates mental, physical and sexual performance;
increases and strengthens the immune system;
improves the psychological state, including after exhausting workouts, relieves stress.
Indications for use
According to the instructions for use, Opti-Men Vitamins and Minerals are shown to be taken by men as a food biologically active supplement - an additional source of vitamins, amino acids, minerals, enzymes, antioxidants and male stimulants of plant origin.
Contraindications
children and adolescents up to 18 years old;
pregnancy and the period of breastfeeding;
individual intolerance to the components of the product (including oyster extract).
Opti-Men Vitamins and minerals, instructions for use: method and dosage
Opti-Men tablets Vitamins and minerals are taken orally, with meals.
Recommended dosage: 1 pc. 3 times a day.
The duration of the course is no more than 4 weeks. Re-admission is possible within a year after a break.
Side effects
Rarely developing side effects include allergic reactions, disorders of the digestive function.
Coloring of urine in a bright yellow color is due to the presence of B vitamins in the composition and does not affect body functions.
Overdose
Data not provided by the manufacturer.
special instructions
Opti-Man Vitamins and Minerals is not a drug.
Allergy-prone consumers should consider the presence of oyster extract in the tablets.
It is recommended to start taking Opti-Men Vitamins and Minerals after consulting a doctor.
It should be noted that, subject to the recommended dosage regimen, the vitamin content in the product does not exceed the permissible norm.
Application during pregnancy and lactation
Vitamin and mineral complex Opti-Men Vitamins and minerals is intended for men.
Pediatric use
It is not recommended to take Opti-Men Vitamins and Minerals for children and adolescents under 18 years of age.
Drug interactions
To avoid overdose, do not take other products containing vitamins and minerals.
Analogs
Analogs of Opti-Men Vitamins and Minerals are: Universal Nutrition Animal Pak, MHP Activite Sport, Ultra Men's Multivitamin, Jumbo Pak Multivitamin Complex, Genetic Lab Daily Multivitamin, Vitabolic from Biotech Nutrition.
Terms and conditions of storage
Keep out of the reach of children.
Store at temperatures up to 25 ° C in original packaging.
Expiration date - see the package.
Terms of dispensing from pharmacies
Available without a prescription.
Reviews of Opti-Men Vitamins and Minerals
Reviews of Opti-Men Vitamins and minerals are predominantly positive. Consumers note the good multicomponent composition of the product and the large amount of active ingredients that maximally provide the body with the necessary energy during increased physical exertion, and contribute to the rapid recovery of strength. Pointing to the effectiveness of the complex, they report that there is no feeling of fatigue and drowsiness when taking it, which often occurs in athletes.
Experts' reviews are less optimistic, they attribute the product to nothing more than a source of vitamins. The level of content of other components is considered by experts to be quite low, and in some cases their presence in the composition is impractical.
The disadvantages of many include the rather high cost of dietary supplements.
The price of Opti-Men Vitamins and minerals in pharmacies
Price for Opti-Men Vitamins and minerals tablets weighing 1290 mg 90 pcs. at the bank - 1060-1570 rubles; 150 pcs. in the bank - 1500-1900 rubles; 240 pcs. at the bank - RUB 2,180–3,000.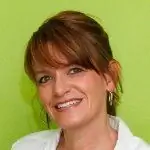 Maria Kulkes Medical journalist About the author
Education: First Moscow State Medical University named after I. M. Sechenov, specialty "General Medicine".
Information about the drug is generalized, provided for informational purposes only and does not replace the official instructions. Self-medication is hazardous to health!
Popular by topic