Table of contents: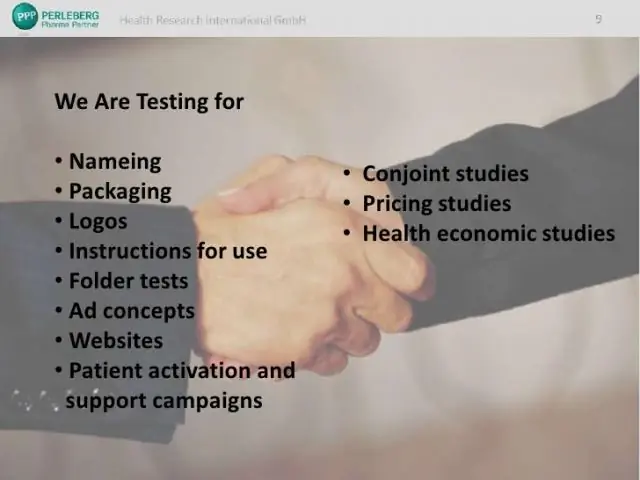 Video: Opatanol - Instructions For Use Of Eye Drops, Price, Analogues
Opatanol
Opatanol: instructions for use and reviews
1. Release form and composition
2. Pharmacological properties
3. Indications for use
4. Contraindications
5. Method of application and dosage
6. Side effects
7. Overdose
8. Special instructions
9. Application during pregnancy and lactation
10. Use in childhood
11. Drug interactions
12. Analogs
13. Terms and conditions of storage
14. Terms of dispensing from pharmacies
15. Reviews
16. Price in pharmacies
Latin name: Opatanol
ATX code: S01GX09
Active ingredient: olopatadine (olopatadine)
Manufacturer: Alcon-Couvreur, nvsa (Belgium)
Description and photo update: 2018-21-11
Prices in pharmacies: from 337 rubles.
Buy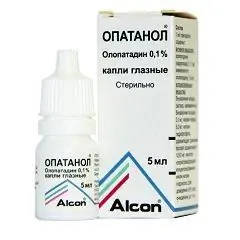 Opatanol is an antiallergic agent for topical use in ophthalmology.
Release form and composition
Dosage form Opatanol - eye drops: slightly opalescent or transparent solution from pale yellow to colorless (in a dropper bottle made of low-density polyethylene, 5 ml, in a cardboard box 1 bottle).
Composition of 1 ml eye drops:
active substance: olopatadin - 1 mg (in the form of olopatadine hydrochloride - 1.11 mg);
auxiliary components: benzalkonium chloride, sodium chloride, disodium phosphate dodecahydrate, concentrated hydrochloric acid and / or sodium hydroxide (for pH adjustment), purified water.
Pharmacological properties
Pharmacodynamics
Olopatadin - the active substance of Opatanol, belongs to the selective inhibitors of histamine H1 receptors. It inhibits the release of inflammatory mediators from mast cells, thereby exerting a pronounced antiallergic effect.
Olopatadine has no effect on dopamine, α-adrenergic, serotonin, and muscarinic acetylcholine receptors of types 1 and 2.
Pharmacokinetics
Systemic absorption of olopatadine when applied topically is low. The level of the maximum concentration of the substance in the blood plasma is in the range from 0.5 or less to 1.3 ng / ml and is reached within 2 hours.
The plasma half-life is approximately 3 hours. Olopatadin is excreted mainly in the urine, from 60 to 70% - unchanged.
Indications for use
Opatanol eye drops are used to treat symptoms of seasonal allergic conjunctivitis.
Contraindications
Absolute:
age up to 3 years;
increased individual sensitivity to olopatadin and any of the auxiliary ingredients of the drug.
According to the instructions, Opatanol should be used with caution in dry keratoconjunctivitis and corneal pathologies, as well as during pregnancy and lactation.
Instructions for the use of Opatanol: method and dosage
Opatanol eye drops are applied topically, by instillation into the conjunctival sac.
Shake the bottle before use.
Adults and children over 3 years old are recommended to instill 1 drop of the drug 2 times a day (with an interval of 8 hours). The duration of the course of treatment is up to 4 months.
Side effects
local reactions: 1-10% of cases - pain and burning in the eyes, sensation of a foreign body in the eye, dry eye syndrome; 0.1-1% - itching and discomfort in the eyes, increased lacrimation, itching and swelling of the eyelids, defect in the corneal epithelium, corneal erosion, keratitis (including point), photophobia, decreased visual acuity (including fogging), blepharospasm, formation follicles of the conjunctiva, conjunctival hyperemia, toxic ulcerative keratopathy;
systemic reactions: 1-10% of cases - headache, weakness, feeling of dryness of the nasal mucosa, dysgeusia; 0.1-1% - dizziness, rhinitis, hypesthesia, dryness and burning sensation of the skin, contact dermatitis;
others (the result of post-marketing experience): the frequency is unknown - conjunctivitis, corneal edema, edema and swelling of the eyes, crusting on the edges of the eyelids, mydriasis, facial swelling, shortness of breath, sinusitis, dermatitis, erythema, nausea, vomiting, general malaise, asthenia, allergic reactions …
Overdose
With topical application of Opatanol, an overdose is unlikely.
In case of contact with the eyes, an excessive amount of solution is recommended to rinse them abundantly with warm water.
special instructions
With the development of allergic reactions, treatment with olopatadine should be discontinued.
Since benzalkonium chloride can be absorbed by eye contact lenses, lenses must be removed before instillation. They should be installed back no earlier than 20 minutes after instillation of the drug.
To avoid contamination of the dropper bottle and its contents, do not allow the pipette tip to touch any surfaces.
The bottle must be closed after each use.
In the case of prolonged / frequent use of Opatanol in patients with corneal pathologies or dry eye syndrome, the preservative benzalkonium chloride contained in the preparation can lead to superficial punctate keratitis or toxic ulcerative keratopathy.
Influence on the ability to drive vehicles and complex mechanisms
If, after using Opatanol, the patient feels a short-term decrease in vision clarity, it is not recommended to drive vehicles and perform work that requires a quick psychomotor reaction and high concentration of attention until vision is completely restored.
Application during pregnancy and lactation
In preclinical studies, no genotoxic, teratogenic, reproductive toxic or potential carcinogenic effects of olopatadin have been identified. Clinical study data are not available.
Due to the lack of sufficient experience on the use of Opatanol in pregnant and lactating women, it can be used in patients of this category when the expected therapeutic effect for the mother is higher than the potential risk for the fetus / child.
Pediatric use
It is not recommended to prescribe the drug to children under 3 years of age due to insufficient experience of use.
Drug interactions
Opatanol is compatible with other topical ophthalmic preparations. When applied simultaneously, the interval between installations should not be less than 5 minutes.
Analogs
Opatanol analogues are: Visallergol, Olopatallerg and Opatanol.
Terms and conditions of storage
Store at temperatures between 4 and 30 ° C.
Keep out of the reach of children.
Shelf life - 3 years, after opening the bottle - 4 weeks.
Terms of dispensing from pharmacies
Dispensed by prescription.
Opatanol reviews
Opatanol reviews are contradictory. For many users, the drug helps with exacerbation of seasonal allergic conjunctivitis, relieves puffiness, redness and inflammation of the eyes, and reduces lacrimation. In this case, the effect appears quickly and with minimal use of eye drops.
But some patients indicate the absence of any positive result from the use of Opatanol. Moreover, some of them note a worsening of the condition and the appearance of side reactions in the form of increased redness of the eyes, rhinitis, pharyngitis and dryness of the nasal mucosa.
Opatanol price in pharmacies
The price of Opatanol eye drops for a 5 ml bottle is approximately 490 rubles.
Opatanol: prices in online pharmacies
Drug name
Price
Pharmacy
Opatanol 0.1% eye drops 5 ml 1 pc.
337 r
Buy
Opatanol eye drops 0.1% 5ml
407 r
Buy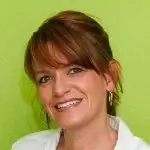 Maria Kulkes Medical journalist About the author
Education: First Moscow State Medical University named after I. M. Sechenov, specialty "General Medicine".
Information about the drug is generalized, provided for informational purposes only and does not replace the official instructions. Self-medication is hazardous to health!
Popular by topic