Table of contents: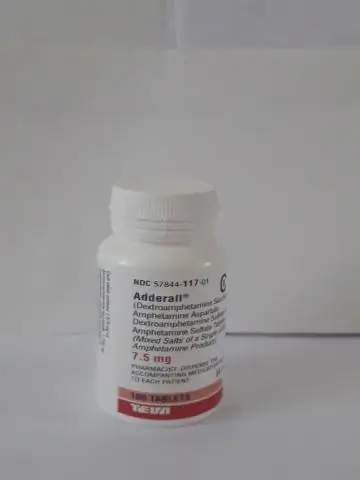 Video: Revalid-Teva - Instructions For The Use Of Capsules, Reviews, Price, Analogues
Revalid-Teva
Revalid-Teva: instructions for use and reviews
1. Release form and composition
2. Pharmacological properties
3. Indications for use
4. Contraindications
5. Method of application and dosage
6. Side effects
7. Overdose
8. Special instructions
9. Drug interactions
10. Analogs
11. Terms and conditions of storage
12. Terms of dispensing from pharmacies
13. Reviews
14. Price in pharmacies
Latin name: Revalid-Teva
ATX code: A11AB
Active ingredient: multivitamins + other medicines (multivitamins + other medicines)
Manufacturer: TEVA Pharmaceutical Works Private, Ltd. Co. (Hungary)
Description and photo update: 2018-24-10
Prices in pharmacies: from 400 rubles.
Buy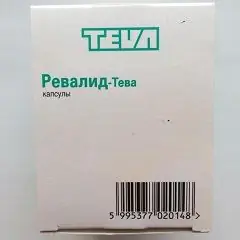 Revalid-Teva is a multivitamin combined preparation that improves the condition of hair and nails.
Release form and composition
Dosage form of the drug - capsules: hard gelatinous, size No. 0, with a transparent light green body and a transparent dark green lid, with contents in the form of a powder from yellowish brown to brownish yellow with darker and lighter inclusions, with specific smell (in a blister 10 capsules, in a cardboard box 3 or 9 blisters).
Active ingredients in one capsule:
DL-methionine - 100 mg;
L-cystine - 50 mg;
thiamine hydrochloride (vitamin B 1) - 1.5 mg;
calcium pantothenate (vitamin B 5) - 50 mg;
pyridoxine hydrochloride (vitamin B 6) - 10 mg;
para-aminobenzoic acid (vitamin B 10) - 20 mg;
trace elements in the chelatocomplex - 65 mg;
zinc - 2 mg;
iron - 2 mg;
copper - 0.5 mg;
wheat germ extract - 50 mg;
millet extract - 50 mg;
medical yeast - 50 mg.
Auxiliary components:
capsule contents: colloidal silicon dioxide;
shell: gelatin, indigo carmine (E132), quinoline yellow dye (E104).
Pharmacological properties
Pharmacodynamics
The properties of the vitamins, amino acids and microelements included in the preparation Revalid-Teva determine its pharmacological action. The components of the drug, replenishing the deficiency of vitamins and stimulating metabolic processes, normalize carbohydrate, fat and protein metabolism, activate cell renewal, reduce the negative effect on the body of adverse external factors, help restore normal functioning after overwork, support the body's immune defense.
The main effect of the drug is to normalize the condition and appearance of hair and nails. Due to the complex action of the active components, the structure of hair and nails is strengthened, their fragility is reduced, hair loss is slowed down, the trophism of hair follicles and nails is improved, and resistance to adverse factors and unwanted influences (mechanical and chemical damage) is increased.
Indications for use
According to the instructions, Revalid-Teva is indicated for use in diseases accompanied by hair loss and / or a violation of the structure of hair / nails.
Contraindications
hormonal disorders resulting in hair loss and / or damage to areas of the scalp;
fungal and inflammatory nail diseases;
individual hypersensitivity to any components of the drug.
Instructions for use of Revalid-Teva: method and dosage
Revalid-Tev capsules are taken orally during or immediately before a meal.
Recommended dosage: 1 capsule 3 times a day, the course of therapy is 2-3 months. A repeated course is possible after consultation with a specialist.
In especially severe cases, when intense or diffuse hair loss is observed, an enhanced course of therapy is recommended: for the first month - 2 capsules 3 times a day, then - 1 capsule 3 times a day on the recommendation of the attending physician.
Side effects
When taking Revalid-Teva capsules, allergic reactions may occur.
Also, some disturbances in the work of the digestive system are possible, which usually appear when the drug is taken at a dosage of 6 capsules / day. In this case, the dosage should be reduced to 3 capsules / day.
Overdose
There is no information about an overdose of Revalid-Teva.
special instructions
There are no special instructions for the use of the drug.
Drug interactions
Revalid-Teva reduces the effectiveness of sulfonamides.
Analogs
Revalid-Teva's analogs are Revalid and Pantovigar.
Terms and conditions of storage
Store in a dry place at a temperature of 15-25 ° С. Keep out of the reach of children.
The shelf life is 18 months.
Terms of dispensing from pharmacies
Available without a prescription.
Reviews about Revalid-Teva
In reviews of Revalid-Teva, users note a significant positive effect of the vitamin preparation on the condition of the hair. After the course of treatment, the hair becomes noticeably healthier, falls out less and grows better. There is also information on improving the condition of the nails.
They do not write about the side effects of the drug in the reviews.
Price for Revalid-Teva in pharmacies
The average price for Revalid-Teva per package is approximately: 30 capsules - 550 rubles, 90 capsules - 1350 rubles.
Revalid-Teva: prices in online pharmacies
Drug name
Price
Pharmacy
Revalid-Teva capsules 30 pcs.
RUB 400
Buy
Revalid-Teva capsules 90 pcs.
RUB 600
Buy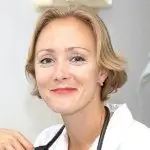 Anna Kozlova Medical journalist About the author
Education: Rostov State Medical University, specialty "General Medicine".
Information about the drug is generalized, provided for informational purposes only and does not replace the official instructions. Self-medication is hazardous to health!
Popular by topic