Table of contents: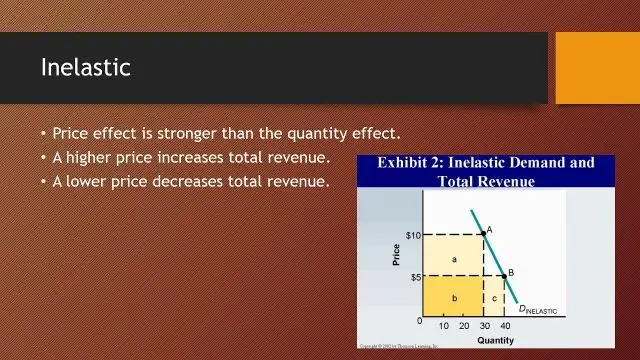 Video: Rebagit - Instructions For Use, Price, Reviews, Analogs Of Tablets
Rebagit
Rebagit: instructions for use and reviews
1. Release form and composition
2. Pharmacological properties
3. Indications for use
4. Contraindications
5. Method of application and dosage
6. Side effects
7. Overdose
8. Special instructions
9. Application during pregnancy and lactation
10. Use in childhood
11. Use in the elderly
12. Drug interactions
13. Analogs
14. Terms and conditions of storage
15. Terms of dispensing from pharmacies
16. Reviews
17. Price in pharmacies
Latin name: Rebagit
ATX code: A02BX14
Active ingredient: rebamipide (Rebamipide)
Manufacturer: PRO. MED. TSS Praha a.o. (PRO. MED. CS Praha, as) (Czech Republic)
Description and photo update: 2019-04-12
Prices in pharmacies: from 500 rubles.
Buy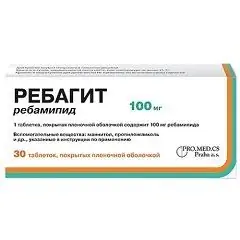 Rebagit is a gastroprotective drug.
Release form and composition
The drug is produced in the form of film-coated tablets: white or almost white, round, biconvex (in blisters of 7 pcs., 3, 6 or 12 blisters in a cardboard box; in blisters of 10 pcs., 2, 3, 4 or 9 blisters in a cardboard box; in blisters of 21 pcs., 1, 2, 4 or 8 blisters each with instructions for using Rebagit in a cardboard box).
1 tablet contains:
active substance: rebamipide - 100 mg;
auxiliary components: pregelatinized starch, croscarmellose sodium, citric acid, mannitol, sodium lauryl sulfate, magnesium stearate, talc;
film casing: Opadrai white 03B28796 (macrogol 400, hypromellose 6cP, titanium dioxide).
Pharmacological properties
Pharmacodynamics
Rebagit is a gastroprotective drug, the active substance of which is rebamipide. The mechanism of action of the drug is due to the ability of rebamipide to increase the content of prostaglandin E2 (PgE2) in the gastric mucosa and to potentiate the synthesis of prostaglandins E2 and GI2 in the contents of gastric juice.
Rebamipide increases the mucus content on the surface of the stomach wall as a result of the activation of enzymes that accelerate the production of high molecular weight glycoproteins. Against the background of its intake, blood supply improves and the barrier function of the gastric mucosa is activated, the alkaline secretion of gastric juice increases, the proliferation and exchange of gastric epithelial cells increases. Rebamipide is involved in the processes associated with cleansing the mucous membrane from hydroxyl radicals. Suppresses superoxides produced in the presence of Helicobacter pylori by polymorphonuclear leukocytes and neutrophils. Protects the gastric mucosa from damage by bacteria, increases resistance to the damaging effect on the stomach of non-steroidal anti-inflammatory drugs.
Shows a cytoprotective effect when ethanol, acids, alkalis or acetylsalicylic acid are exposed to the gastric mucosa.
Pharmacokinetics
After oral administration, rebamipide is actively absorbed. Its maximum plasma concentration (C max), when taken at a dose of 100 mg, reaches 340 ng / ml after about 2 hours.
Plasma protein binding - up to 98.6% (according to in vitro studies).
Rebamipide passes into breast milk.
The half-life (T 1/2) is approximately 1 hour.
It is excreted through the kidneys, mainly unchanged, in an amount of about 10% of the dose taken. Admission at a dose of 600 mg allows the release of trace amounts of the hydroxylated metabolite.
As a result of repeated use of Rebagit, there was no accumulation of rebamipide in the body.
Indications for use
The use of Rebagit is indicated for the treatment of gastric ulcer, erosive gastritis, exacerbations of chronic gastritis with increased acid-forming function of the stomach, including as part of combination therapy.
In addition, the drug is prescribed to prevent damage to the mucous membrane of the digestive tract when taking non-steroidal anti-inflammatory drugs.
Contraindications
Absolute:
period of pregnancy;
breast-feeding;
age up to 18 years;
individual intolerance to the components of the drug.
Rebagit should be taken with caution in elderly patients at the first appointment of rebamipide due to the risk of developing hypersensitivity reactions to the drug.
Rebagit, instructions for use: method and dosage
Rebagit tablets are taken orally with a sufficient amount of liquid.
Recommended dosage: 1 pc. 3 times a day. The duration of the course is from 14 to 28 days. In some cases, taking into account the clinical picture, treatment can be extended up to 56 days.
If the next dose is accidentally missed, it should not be compensated by doubling the next single dose of the drug. Treatment continues in accordance with the established dosage regimen.
Side effects
from the gastrointestinal tract: abdominal pain, heartburn, nausea, vomiting, flatulence, constipation, diarrhea, impaired taste;
on the part of the hematopoietic system: granulocytopenia, leukopenia;
from the hepatobiliary system: symptoms of functional liver disorders, an increase in serum glutamic alanine aminotransferase and serum glutamic aspartate aminotransferase;
from the immune system: itching, rash, eczematous rash;
other reactions: menstrual irregularities.
Overdose
Overdose symptoms have not been established. Headaches and gastrointestinal side effects such as nausea, vomiting, abdominal pain, diarrhea, or constipation may occur.
Treatment: no specific antidote. Requires immediate gastric lavage and the appointment of symptomatic therapy.
special instructions
There are no peculiarities of action at the first administration or withdrawal of the drug.
Influence on the ability to drive vehicles and complex mechanisms
During the period of application of Rebagit, patients are advised to be careful when driving or performing other activities that require increased concentration of attention.
Application during pregnancy and lactation
The use of Rebagit is contraindicated during pregnancy and breastfeeding.
If it is necessary to prescribe the drug during lactation, breastfeeding should be discontinued.
Pediatric use
The use of Rebagit tablets for the treatment of children and adolescents under the age of 18 is contraindicated.
Use in the elderly
At the first appointment of Rebagit, elderly patients should be careful due to the existing risk of hypersensitivity reactions to rebamipide.
Drug interactions
In the treatment of patients with Helicobacter pylori, the use of rebamipide as part of traditional therapy regimens significantly increases the eradication efficiency.
Analogs
Rebagit's analogs are Rebamipid McLeodz, Rebamipid, Bismuth tripotassium dicitrate, Gastrostat, Kaopectat, De-Nol, Vitridinol, Ulkavis, Sukralfat, Alsukral, Ankrusal, Ulgastran, etc.
Terms and conditions of storage
Keep out of the reach of children.
Store at temperatures up to 25 ° C in a dark place.
Shelf life is 2 years.
Terms of dispensing from pharmacies
Dispensed by prescription.
Reviews about Rebagit
In the reviews of Rebagit, some patients note its high efficiency in the treatment of chronic gastritis or as part of a combination therapy for erosion of the duodenum and esophagus.
In negative reviews, patients report that they were forced to stop using the drug due to the development of undesirable side reactions in the form of severe diarrhea, discomfort in the gastrointestinal tract, heartburn, tachycardia.
The price of Rebagit in pharmacies
The price of Rebagit, film-coated tablets, for a pack containing 30 pcs., Can range from 725 rubles.
Rebagit: prices in online pharmacies
Drug name
Price
Pharmacy
Rebagit 100 mg film-coated tablets 30 pcs.
RUB 500
Buy
Rebagit tablets p.p. 100mg 30 pcs.
RUB 681
Buy
Rebagit tab. p.p. 100 mg 90 pcs.
1654 RUB
Buy
Rebagit 100 mg film-coated tablets 90 pcs.
1654 RUB
Buy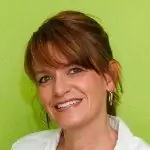 Maria Kulkes Medical journalist About the author
Education: First Moscow State Medical University named after I. M. Sechenov, specialty "General Medicine".
Information about the drug is generalized, provided for informational purposes only and does not replace the official instructions. Self-medication is hazardous to health!
Popular by topic