Table of contents: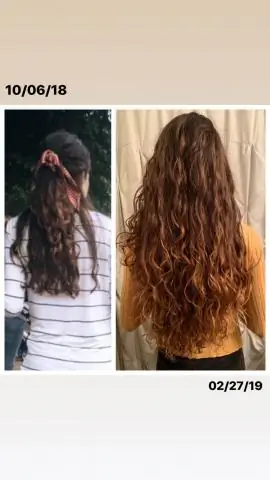 Video: Momat-S - Instructions For Using The Ointment, Price, Reviews, Analogues
Momat-S
Momat-S: instructions for use and reviews
1. Release form and composition
2. Pharmacological properties
3. Indications for use
4. Contraindications
5. Method of application and dosage
6. Side effects
7. Overdose
8. Special instructions
9. Application during pregnancy and lactation
10. Use in childhood
11. Drug interactions
12. Analogs
13. Terms and conditions of storage
14. Terms of dispensing from pharmacies
15. Reviews
16. Price in pharmacies
Latin name: Momate-S
ATX code: D07XC03
Active ingredient: salicylic acid (Salicylic acid); mometasone (Mometasone)
Manufacturer: Glenmark Pharmaceuticals Ltd. (Glenmark Pharmaceuticals, Ltd.) (India)
Description and photo updated: 2018-29-11
Prices in pharmacies: from 441 rubles.
Buy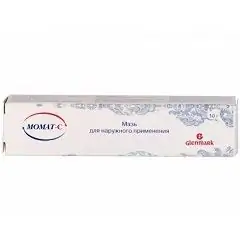 Momat-S is a drug for external use with anti-inflammatory and keratolytic effects.
Release form and composition
Dosage form - ointment for external use: homogeneous consistency, white (10 and 15 g each in aluminum tubes, 1 tube in a cardboard box and instructions for use Momat-S).
Composition of 1 g of ointment:
active substances: salicylic acid - 50 mg; mometasone furoate - 1 mg;
auxiliary components: white beeswax, white petrolatum, hexylene glycol, propylene glycol monostearate.
Pharmacological properties
Pharmacodynamics
The effect of Momat-S ointment is due to the properties of its active ingredients.
Mometasone furoate is a potent glucocorticosteroid that has anti-inflammatory, vasoconstrictor and antipruritic effects. A prodrug that promotes the release of proteins that inhibit phospholipase Ar, belonging to the lipocortin family. These proteins inhibit the release of their common precursor, arachidonic acid (released from membrane phospholipids by phospholipase A2), thereby controlling the biosynthesis of potent inflammatory mediators such as prostaglandins and leukotrienes.
In vitro studies have shown that mometasone furoate is a potent inhibitor of the synthesis of three cytokines that are involved in the formation and maintenance of the inflammatory process: interleukin-1 (IL-1), interleukin-6 (IL-6), tumor necrosis factor alpha (TNF-α).
Salicylic acid - the second active component of Momat-S - promotes exfoliation of the stratum corneum. At the same time, it does not cause qualitative and quantitative changes in the structure of a viable epidermis. This mechanism of action is due to the ability of salicylic acid to dissolve the intercellular binder.
Pharmacokinetics
After a single application of Momat-S ointment on damaged skin for 12 hours, systemic absorption of about 1.5% of the dose used was found. The maximum plasma concentration (Cmax) of salicylic acid averaged 0.0908 mg / dl. Systemic toxic reactions to salicylic acid usually occur at higher plasma levels (30–40 mg / dL).
Mometasone furoate is rapidly metabolized to form various metabolites, which are more polar compounds than the parent substance, but do not have pharmacological activity.
After topical application of the drug, the main metabolites of salicylic acid, which were quantitatively determined in plasma, are salicylic acid (Cmax = 0.0171 mg / dL after 3.3 hours) and 2,5-dihydroxybenzoic (gentisic) acid (Cmax = 0.00127 mg / dL after 24 h).
The drug is excreted mainly by the kidneys, in small quantities - with bile.
Indications for use
Momat-S is intended for the treatment of psoriasis.
Contraindications
viral skin infections (shingles, chickenpox, herpes simplex virus);
fungal and bacterial skin infections;
rosacea;
perioral dermatitis;
post-vaccination skin reactions;
tuberculosis;
syphilis;
hypersensitivity to any component of the drug.
Momat-S is not recommended for children under 12 years of age, pregnant and breastfeeding women.
The drug should be used with caution in the following cases:
irritation or infection of the skin;
inflammatory diseases, including peripheral vascular disease;
diabetes;
cataract, glaucoma;
the simultaneous use of salicylates in high doses (for example, for the treatment of rheumatoid arthritis).
Momat-S, instructions for use: method and dosage
Ointment Momat-S is applied externally by applying a thin layer to the affected areas 2 times a day - in the morning and in the evening.
The maximum dose should not exceed 15 g per day.
The duration of treatment is individual, determined by the doctor.
Side effects
Momat-S is generally well tolerated. Most often, the following undesirable reactions occur: a weak or moderate burning sensation at the site of application of the ointment, peeling and itching of the skin.
If the drug is used on large skin surfaces, the following side effects may develop (due to the presence of mometasone furoate in the glucocorticosteroid): dry skin, irritation, acne, prickly heat, folliculitis, hypertrichosis, perioral dermatitis, skin maceration, allergic contact dermatitis, the appearance of atrophic stripes skin, hypopigmentation, secondary infections.
In children, with long-term treatment or the use of ointment in large doses, there is a risk of suppression of the function of the hypothalamic-pituitary-adrenal system with the development of Cushing's syndrome.
Overdose
Long-term use of local glucocorticosteroids in excessive doses can cause suppression of the hypothalamic-pituitary-adrenal system and the development of secondary adrenal insufficiency. You should reduce the number of applications or cancel Momat-S.
In case of toxicity caused by salicylic acid, the drug should be discontinued and fluids should be administered to enhance the excretion of salicylates in the urine. If necessary, give oral or intravenous potassium salts and sodium bicarbonate.
special instructions
Momat-S should not be applied under occlusive dressings. It is contraindicated to use the ointment to treat lesions on the skin of the face, groin and armpits. It is forbidden to use the product in ophthalmology.
When it is required to apply the ointment to large areas of the skin or long-term therapy is required, appropriate precautions should be taken. This is especially important in the treatment of children, since in childhood the ratio of skin surface to body weight is higher than in adults. In this regard, children may show a higher sensitivity to the action of a glucocorticosteroid, which is fraught with suppression of the hypothalamic-pituitary-adrenal system and the development of Cushing's syndrome.
In case of excessive dryness of the skin, irritation or allergic reactions, Momat-S should be discontinued and a doctor should be consulted for appropriate treatment.
If a concomitant skin infection develops, the doctor will prescribe the necessary antibacterial or antifungal agent. If there is no improvement, Momat-S is temporarily canceled until the infection is eliminated.
Like all external glucocorticosteroids, mometasone furoate is capable of causing changes in the appearance of the affected areas to which the ointment is applied. This slows down recovery and can make it difficult to make a correct diagnosis.
Influence on the ability to drive vehicles and complex mechanisms
The components contained in Momat-S ointment, when applied topically, do not adversely affect the reaction rate and the ability to perform potentially hazardous activities.
Application during pregnancy and lactation
During pregnancy and lactation, the use of the drug is undesirable.
Pediatric use
Momat-S is not recommended for the treatment of children under 12 years of age.
In children over 12 years old, the drug should be used in a minimum dose sufficient to obtain an effect. Long-term treatment and / or in high doses (in the case of applying the ointment to large areas of the body) is contraindicated, since this can have a negative effect on the growth and development of the child.
Drug interactions
According to the literature, salicylic acid can alter the action of the following drugs: heparin, methotrexate, pyrazinamide, tolbutamide (butamide), indirect anticoagulants and drugs that promote the excretion of uric acid.
Ammonium sulfate and other glucocorticosteroids can affect salicylic acid levels.
Analogs
Analogs of Momat-S are Akriderm SK, Belosalik, Belosalik lotion, Betaderm A, Diprosalik, Diprosalik lotion, Cleore, Rederm, Elokom-S, etc.
Terms and conditions of storage
Keep out of reach of children at temperatures up to 25 ° C. Do not freeze.
Shelf life is 2 years.
Terms of dispensing from pharmacies
Dispensed by prescription.
Reviews about Momat-S
Reviews about Momat-S are mostly positive: the drug is effective when used correctly according to indications.
In rare reports, patients complain about the lack of the desired effect.
Price for Momat-S in pharmacies
Depending on the place of sale, the price for Momat-S can be 420-562 rubles. for a tube of 15 g.
Momat-S: prices in online pharmacies
Drug name
Price
Pharmacy
Momat-S ointment 1mg + 50mg / g 15g
441 r
Buy
Momat-S 1 mg + 50 mg / g ointment for external use 15 g 1 pc.
441 r
Buy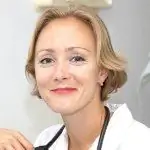 Anna Kozlova Medical journalist About the author
Education: Rostov State Medical University, specialty "General Medicine".
Information about the drug is generalized, provided for informational purposes only and does not replace the official instructions. Self-medication is hazardous to health!
Popular by topic