Table of contents: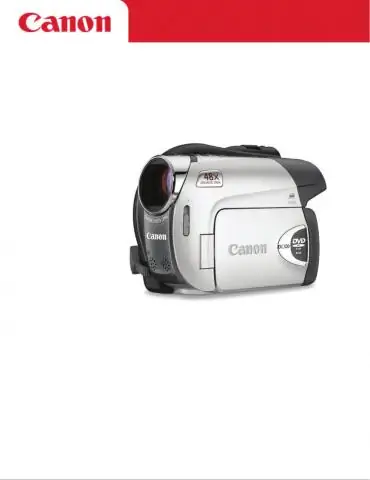 Video: Milgamma Compositum - Instructions For Use, Price, Reviews, Tablets
Milgamma compositum
Milgamma compositum: instructions for use and reviews
1. Release form and composition
2. Pharmacological properties
3. Indications for use
4. Contraindications
5. Method of application and dosage
6. Side effects
7. Overdose
8. Special instructions
9. Application during pregnancy and lactation
10. Use in childhood
11. Drug interactions
12. Analogs
13. Terms and conditions of storage
14. Terms of dispensing from pharmacies
15. Reviews
16. Price in pharmacies
Latin name: Milgamma compositum
ATX code: A11DB
Active ingredient: Benfotiamine + Pyridoxine
Manufacturer: coated tablets - Mauermann-Arzneimittel Franz Mauermann OHG (Germany), pills - Dragenopharm Apotheker Puschl (Germany)
Description and photo update: 2018-17-05
Prices in pharmacies: from 604 rubles.
Buy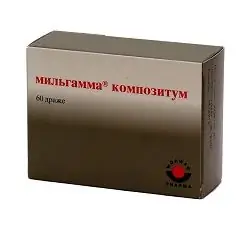 Milgamma compositum is a vitamin agent that has a metabolic effect, replenishing the deficiency of vitamins B 1 and B 6.
Release form and composition
Dosage forms of Milgamma compositum are dragees and coated tablets: round, biconvex, white. Packing: blister packs (blisters) - 15 pcs., 2 or 4 packs (blisters) are put in a cardboard box.
Composition of 1 tablet and 1 tablet:
active substances: benfotiamine and pyridoxine hydrochloride - 100 mg each;
additional components: colloidal silicon dioxide, sodium carmellose, povidone (K value = 30), microcrystalline cellulose, talc, omega-3 triglycerides (20%);
shell composition: corn starch, povidone (K value = 30), calcium carbonate, acacia gum, sucrose, polysorbate-80, colloidal silicon dioxide, shellac, glycerol 85%, macrogol-6000, titanium dioxide, mountain glycolic wax, talc.
Pharmacological properties
Pharmacodynamics
Benfotiamine - one of the active substances of Milgamma compositum - is a fat-soluble derivative of thiamine (vitamin B 1), which, entering the human body, is phosphorylated to biologically active coenzymes thiamine triphosphate and thiamine diphosphate. The latter is a coenzyme of pyruvate decarboxylase, 2-oxyglutarate dehydrogenase and transketolase, which participates in the pentose phosphate cycle of glucose oxidation (in the transfer of the aldehyde group).
The second active ingredient of Milgamma compositum is pyridoxine hydrochloride - one of the forms of vitamin B 6, the phosphorylated form of which is pyridoxal phosphate, a coenzyme of a number of enzymes that affect all stages of non-oxidative metabolism of amino acids. It takes part in the process of decarboxylation of amino acids, and, consequently, in the formation of physiologically active amines (including dopamine, serotonin, tyramine and adrenaline). Pyridoxal phosphate is involved in the transamination of amino acids and, as a result, in various reactions of decomposition and synthesis of amino acids, as well as in anabolic and catabolic processes, for example, it is a coenzyme of such transaminases as gamma-aminobutyric acid (GABA), glutamate oxaloacetate transaminase, and ketoglutarate transaminase, glutamate pyruvate transaminase.
Vitamin B 6 is involved in four different steps in the metabolism of tryptophan.
Pharmacokinetics
After oral administration of benfotiamine, most of it is absorbed in the duodenum, less in the upper and middle sections of the small intestine. Compared to water-soluble thiamine hydrochloride, benfotiamine is absorbed faster and more completely, since it is a fat-soluble thiamine derivative. In the intestine, as a result of dephosphorylation by phosphatases, benfotiamine is converted into S-benzoylthiamine - a substance that is fat-soluble, has a high penetrating ability and is mainly absorbed without being transformed into thiamine. Due to enzymatic debenzoylation, after absorption, thiamine and biologically active coenzymes - thiamine triphosphate and thiamine diphosphate are formed. The highest concentrations of these coenzymes are found in the blood, brain, kidneys, liver and muscles.
Pyridoxine hydrochloride and its derivatives are absorbed mainly in the upper gastrointestinal tract. Before penetrating the cell membrane, pyridoxal phosphate is hydrolyzed by alkaline phosphatase, resulting in the formation of pyridoxal. In blood serum, pyridoxal and pyridoxal phosphate are associated with albumin.
Benfotiamine and pyridoxine are excreted mainly in the urine. About half of thiamine is excreted unchanged or in the form of sulfate, the remainder in the form of metabolites, including pyramine, thiamic acid, and methylthiazole-acetic acid.
The half-life (T ½) of pyridoxine is from 2 to 5 hours, benfotiamine is 3.6 hours.
Biological T ½ of thiamine and pyridoxine is on average 2 weeks.
Indications for use
Milgamma compositum is used for neurological diseases in patients with a confirmed deficiency of vitamins B 1 and B 6.
Contraindications
decompensated heart failure;
childhood;
the period of pregnancy and breastfeeding;
congenital fructose intolerance, glucose-isomaltose deficiency, glucose and galactose malabsorption syndrome;
hypersensitivity to any component of the drug.
Instructions for use of Milgamma compositum: method and dosage
Dragees and tablets Milgamma compositum should be taken orally with plenty of liquid.
Unless the doctor has prescribed a different treatment regimen, adults should take 1 tablet / tablet once a day.
In acute cases, the attending physician may increase the frequency of administration up to 3 times a day. After 4 weeks of therapy, the effectiveness of the drug and the patient's condition are assessed, after which a decision is made to continue treatment with Milgamma compositum in an increased dose or to reduce the dose to the usual one. The latter option is more acceptable, since with long-term treatment with high doses there is a risk of developing neuropathy associated with the use of vitamin B 6.
Side effects
on the part of the immune system: very rarely (<0.01%) - hypersensitivity reactions (skin manifestations, urticaria, itching, anaphylactic shock, shortness of breath, Quincke's edema); in individual cases - headache;
from the digestive system: very rarely - nausea;
on the part of the cardiovascular system: the frequency is unknown (data on single spontaneous messages) - tachycardia;
from the nervous system: the frequency is unknown, with prolonged therapy (more than 6 months) - peripheral sensory neuropathy;
on the part of the skin and subcutaneous fat: the frequency is unknown - increased sweating, acne.
Overdose
Given the wide therapeutic range of benfotiamine, an oral overdose is unlikely.
Pyridoxine, received in high doses at short time intervals (more than 1000 mg per day), can lead to the development of short-term neurotoxic effects. With prolonged (more than 6 months) administration of the drug in a daily dose of 100 mg, neuropathies may also develop. An overdose symptom is usually sensory polyneuropathy, including with ataxia. In extremely high doses, the agent can cause convulsions. In newborns and infants, manifestations of strong sedation, respiratory distress (apnea, dyspnea) and hypotension are possible.
When taking pyridoxine at a dose of more than 150 mg / kg of body weight, it is recommended to induce vomiting (especially if no more than 30 minutes have passed after administration), to take activated charcoal. In some cases, urgent therapeutic measures are required.
special instructions
In the case of long-term treatment, careful monitoring of the patient's condition is required, since pyridoxine, taken in a daily dose of 100 mg (i.e., at the usual therapeutic dose) for 6 or more months, can lead to the development of sensory peripheral neuropathy.
Influence on the ability to drive vehicles and complex mechanisms
According to the instructions, Milgamma compositum does not affect the speed of reactions and the ability to concentrate.
Application during pregnancy and lactation
It is contraindicated to take the drug for pregnant and breastfeeding women.
Pediatric use
In pediatrics, pills and tablets Milgamma compositum are not used due to the lack of data on the safety and efficacy of the drug in patients of this age group.
Drug interactions
Pyridoxine may decrease the effectiveness of concurrently taken levodopa.
Vitamin B 6 deficiency can be caused by pyridoxine antagonists (for example, penicillamine, isoniazid, cycloserine and hydralazine), estrogen-containing oral contraceptives taken for a long time, and ethanol.
Fluorouracil deactivates thiamine.
Analogs
An analogue of Milgamma compositum is Polyneurin.
Terms and conditions of storage
Shelf life - no more than 5 years from the date of production, subject to the storage conditions recommended by the manufacturer: dry, dark place, out of reach of children, temperature - up to 25 ° C.
Terms of dispensing from pharmacies
Available without a prescription.
Reviews about Milgamme compositum
Most of the reviews about Milgamme compositum are positive: patients confirm the high efficacy of the drug for neurological diseases, but only if a deficiency of vitamins B 1 and B 6 is established, otherwise there is no point in taking it.
Additional advantages of Milgamma compositum include a small number of contraindications, ease of administration (1 time per day), as well as dosage forms of release in the form of pills and tablets (previously, a similar drug containing vitamins B 1 and B 6 was produced only in the form of a solution for injection, which injections are very painful).
The disadvantage of the drug, many consider its high price.
The price of Milgamma compositum in pharmacies
Approximate prices for Milgamma compositum: 525-780 rubles. for a pack of 30 pills / tablets, 945-1310 rubles. for a pack of 60 pills / tablets.
Milgamma compositum: prices in online pharmacies
Drug name
Price
Pharmacy
Milgamma compositum 100 mg + 100 mg pills 30 pcs.
604 RUB
Buy
Milgamma compositum tab. p / o 30 pcs.
651 r
Buy
Milgamma compositum 100 mg + 100 mg pills 60 pcs.
985 RUB
Buy
Milgamma compositum film-coated tablets 60 pcs.
1202 RUB
Buy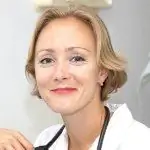 Anna Kozlova Medical journalist About the author
Education: Rostov State Medical University, specialty "General Medicine".
Information about the drug is generalized, provided for informational purposes only and does not replace the official instructions. Self-medication is hazardous to health!
Recommended: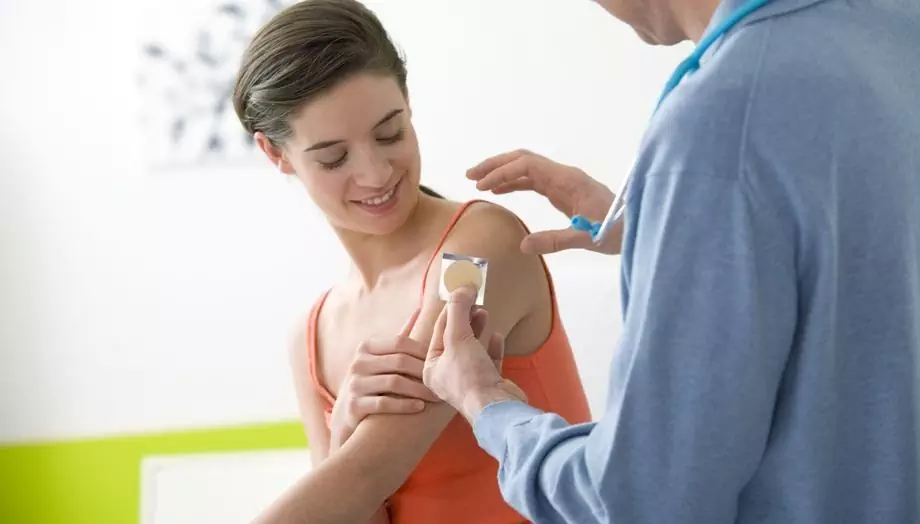 Nicotine patch is an effective remedy for weaning from nicotine addiction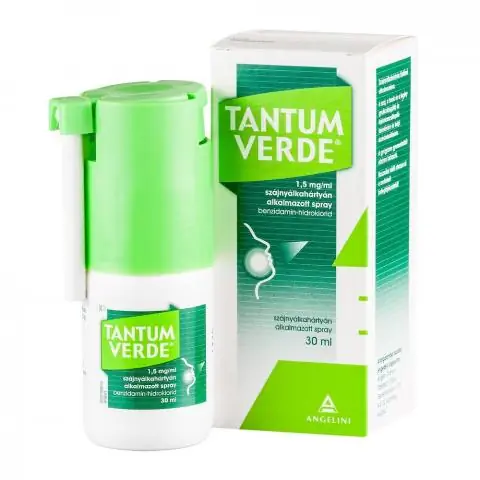 Instructions for use Tantum Verde in the form of a spray, tablets and solution. Information on doses for children, contraindications, reviews, analogues and the price of the drug in pharmacies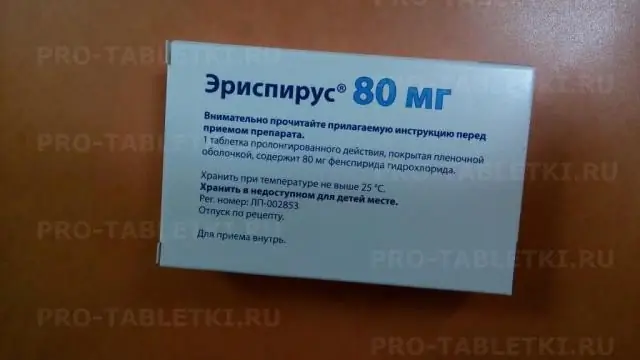 Instructions for use Erispirus tablets and syrup. Information on the dosage for children, contraindications, reviews, analogues and the price of the drug in pharmacies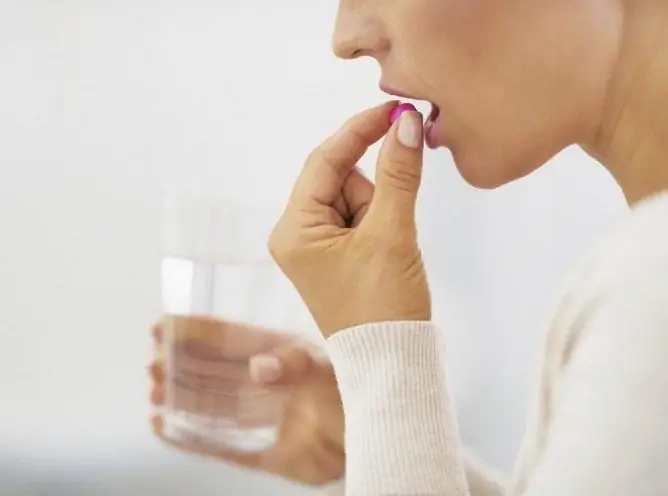 Sinusitis requires an integrated approach to treatment. The leading role in therapy belongs to antibiotics, which prevent the development of serious complications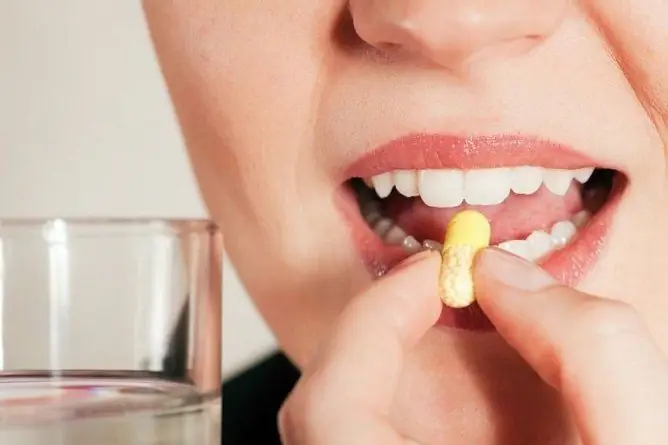 Treatment of angina with antibiotics in adults occupies a leading place in the bacterial form of the disease. The drugs are prescribed in the form of tablets, powder, solution for injection