Table of contents: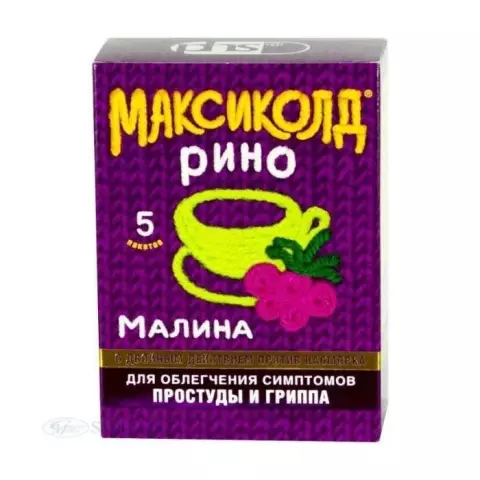 Video: Maxikold Ototita - Instructions For Use Of Ear Drops, Reviews, Price
Maxicold Ototita
Maxikold Ototita: instructions for use and reviews
1. Release form and composition
2. Pharmacological properties
3. Indications for use
4. Contraindications
5. Method of application and dosage
6. Side effects
7. Overdose
8. Special instructions
9. Application during pregnancy and lactation
10. Use in childhood
11. Drug interactions
12. Analogs
13. Terms and conditions of storage
14. Terms of dispensing from pharmacies
15. Reviews
16. Price in pharmacies
Latin name: Maxicold Ototita
ATX code: S02DA30
Active ingredients: lidocaine + phenazone (Lidocaine + Phenazone)
Manufacturer: CJSC "LEKKO" (Russia)
Description and photo update: 2020-18-08
Prices in pharmacies: from 182 rubles.
Buy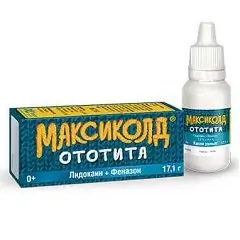 Maxikold Ototita is a combined local antiseptic with analgesic and anti-inflammatory action.
Release form and composition
The drug is produced in the form of ear drops 1% + 4%, which is a clear yellowish or colorless liquid with a characteristic odor (15 ml each in polymer dropper bottles or dark glass bottles with a dropper stopper, in a cardboard box 1 polymer dropper bottle or 1 bottle of dark glass and instructions for use of Maxikold Ototit).
Composition for 1 g of ear drops:
active substances: lidocaine hydrochloride (in the form of lidocaine hydrochloride monohydrate) - 10 mg, phenazone - 40 mg;
auxiliary components: ethyl alcohol 95%, glycerol, sodium thiosulfate pentahydrate, sodium hydroxide solution 1M, purified water.
Pharmacological properties
Pharmacodynamics
Maxicold Ototita is a combined drug that contains lidocaine and phenazone. Lidocaine is a local anesthetic, while phenazone has anti-inflammatory and analgesic effects.
Pharmacokinetics
Ear drops do not enter the bloodstream and do not produce systemic effects (if the eardrum is intact).
Indications for use
Maxikold Ototita is used in children (including newborns) and adults for local anesthesia and symptomatic treatment for the following diseases:
otitis media (arising as a complication after the flu);
acute otitis media (at the time of inflammation);
barotraumatic otitis media.
Contraindications
Absolute:
violation of the integrity (perforation) of the ear drum;
hypersensitivity to pyrazolone derivatives (drugs containing phenylbutazone and sodium metamizole);
increased individual sensitivity to the main or auxiliary components of ear drops.
Before starting to use Maxikold Ototit, you should make sure that the tympanic membrane is not damaged, since if it is perforated, the active ingredients of the drug can penetrate the bloodstream and cause complications.
Maxikold Ototita, instructions for use: method and dosage
Ear drops Maxicold Ototita are applied topically by instillation into the external auditory canal.
For children and adults, the drug is instilled 3-4 drops 2-3 times a day. Before use, the bottle with the solution should be warmed in the palms of your hands.
The duration of treatment should not exceed 10 days. After the end of the course, the prescribed therapy should be reviewed.
If symptoms do not improve or even worsen after the first 2–3 days of treatment, see your doctor.
Side effects
Allergic reactions are possible, as well as hyperemia and irritation of the external auditory canal.
Overdose
When applied externally, overdose was not observed.
special instructions
If treatment with other ear drops is carried out simultaneously with the drug Maxikold Ototita, the interval between instillation of drugs should be at least 30 minutes.
It is important for professional athletes to take into account that one of the active components of the drug can give a positive reaction during doping tests.
Influence on the ability to drive vehicles and complex mechanisms
Ear drops do not affect the patient's ability to drive cars and other vehicles and perform work that requires a high concentration of attention and quick reactions.
Application during pregnancy and lactation
Ear drops Maksikold Ototita can be used during pregnancy and lactation (except in cases of damage and perforation of the eardrum).
Pediatric use
The drug is approved for use in children (including infants).
Drug interactions
There are no data on drug interactions with other drugs.
Analogs
Analogs of Maxikold Ototit are ear drops Lorotox, Otipax, Otirelax, Lidocaine + Fenazone, Naftaderm, Folikap, etc.
Terms and conditions of storage
Store out of the reach of children, at a temperature not exceeding 25 ° C, in its original packaging.
The shelf life is 2 years.
The opened bottle should be used within six months.
Terms of dispensing from pharmacies
Available without a prescription.
Reviews of Maxikold Ototita
In general, the reviews about Maxikold Ototita are good. The drug has a quick therapeutic effect (helps with pain in the ear, eliminates inflammation, can be used in combination therapy of purulent otitis media without perforation). Drops can be administered to both adults and children. The cost of the drug is lower than some similar drugs.
The price of Maxicold Ototita in pharmacies
The price of Maxikold Ototita in the form of ear drops 1% + 4% in 15 ml dropper bottles ranges from 180 to 280 rubles.
Maxicold Ototita: prices in online pharmacies
Drug name
Price
Pharmacy
Maxicold Ototita 1% + 4% ear drops 15 ml 1 pc.
182 r
Buy
Maxicold Ototita drops usn. 1% + 4% bottle-cap. 15ml
233 r
Buy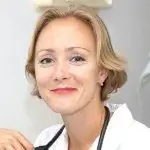 Anna Kozlova Medical journalist About the author
Education: Rostov State Medical University, specialty "General Medicine".
Information about the drug is generalized, provided for informational purposes only and does not replace the official instructions. Self-medication is hazardous to health!
Recommended: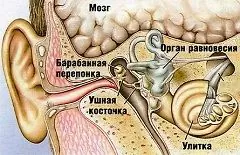 There is a wide range of ear diseases, but the most common are inflammatory processes in the outer and middle ear, as well as sensorineural hearing loss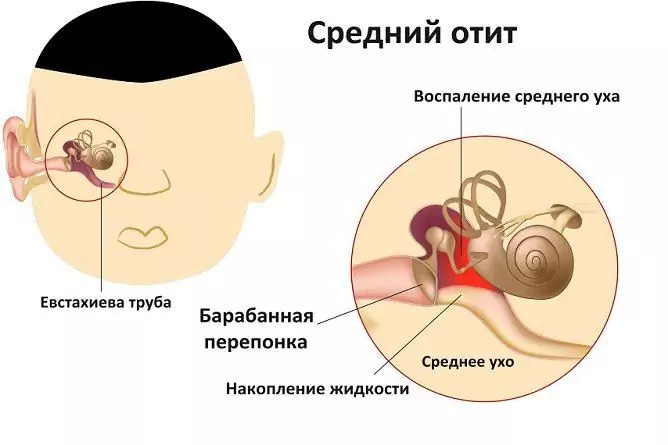 Otitis media - inflammation of the middle ear, which is one of the most common otorhinolaryngological diseases, especially in childhood
Ear swelling refers to the clinical signs of a number of pathologies that can lead to hearing loss, and sometimes even death, so it should not be ignored

Every person has come across a situation where ears are blocked. What to do if your ear is blocked? First of all, you need to find out the exact reason

If the throat and ear hurts at the same time, the body temperature rises, then these may be symptoms of acute otitis media or pharyngitis. Call a doctor immediately