Table of contents: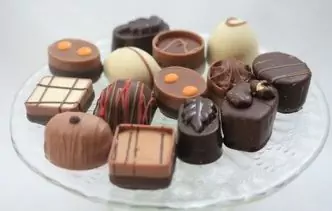 Video: 7 Foods Prohibited For Thrush
7 foods prohibited for thrush
Urogenital candidiasis (thrush) is a fungal infection that is accompanied by white cheesy discharge and annoys with discomfort in the genital area (itching, discomfort during urination, pain). It is caused by the Candida fungus, a conditionally pathogenic organism that lives on the mucous membranes of the body.
The opinion of doctors that the Candida fungus is present in the microflora of almost every healthy person is confirmed by microbiological studies. This fungus is found in the overwhelming majority of cases - more than 80%. Candidiasis develops only with weakened immunity under the influence of certain factors - antibiotic treatment, hormonal therapy, diabetes mellitus, pregnancy.
It may come as a surprise to some that one such factor is overconsumption of foods high in yeast and sugar. These substances are a breeding ground for fungi, contributing to their enhanced reproduction. The exclusion of such foods from the diet is an important condition for the treatment and prevention of candidiasis. Let's talk about them in more detail.
Sweets
Sweets are the first thing that should be abandoned during antimycotic therapy, otherwise the fight against yeast-like fungi may be futile. Sugar is a favorite food of the Candida fungus, thanks to which the infection lives and progresses. During therapy, doctors strongly advise to limit or completely exclude sweets, chocolate, pastries, cakes, ice cream, etc. from the diet, that is, all glucose-containing foods that cause a sharp increase in blood sugar levels. People even call thrush a disease of a sweet tooth, since frequent hyperglycemia (high sugar levels) is one of the main factors in its occurrence.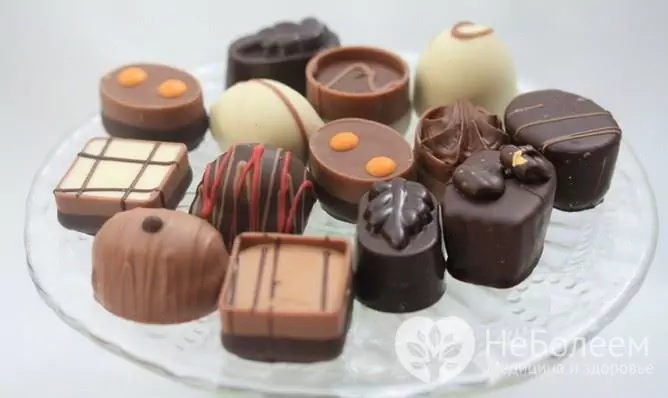 Source: depositphotos.com
Fruits, juices, carbonated drinks
Despite the fact that sodas and juices are often not classified as sweets, the sugar they contain is not one iota different from the sugar in candy. Most juices contain fructose, which, like glucose, is absorbed into the bloodstream in a matter of seconds. Fructose is found in all sweet berries and fruits, so doctors recommend limiting their use during an exacerbation of thrush symptoms. For a short time - as the itching and cheesy discharge stop, fruits can be (with caution) reintroduced into the diet, otherwise the body runs the risk of being left without nutrients.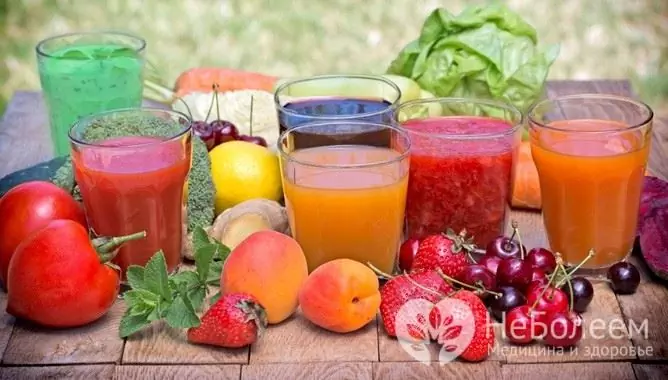 Source: depositphotos.com
Flour products
Fresh yeast baked goods are another "yeast-friendly" product. In the treatment of candidiasis, yeast dough products are completely excluded from the diet: you cannot eat buns, pies, as well as white flour bread, which can be replaced with diet bread. The use of baked goods made from whole grain flour with thrush is not only not prohibited, but also encouraged, since the carbohydrates they contain do not cause a sharp increase in blood sugar.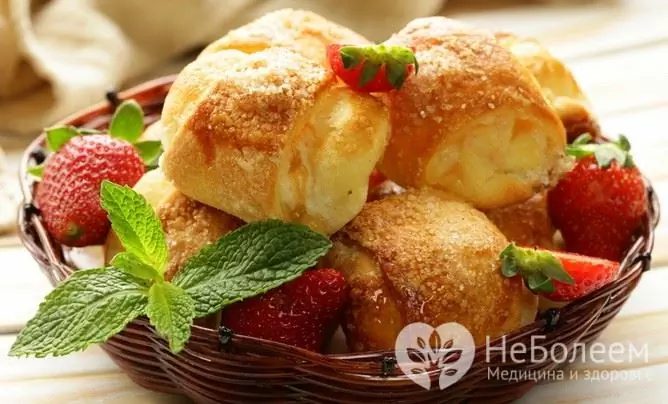 Source: depositphotos.com
Potatoes, white rice
Potatoes, white rice - foods that contain a little fiber, but almost entirely consist of starch, and it is converted into the same glucose during digestion. The starch found in vegetables and cereals belongs to the "slow" carbohydrates, it causes a gradual increase in blood sugar levels, therefore, from the point of view of therapy for thrush, potatoes are somewhat more preferable than candy. However, during treatment, potatoes, white rice and corn are best replaced with buckwheat, oatmeal and brown rice.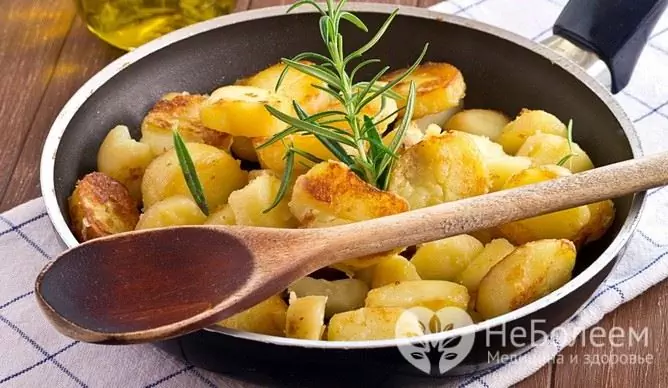 Source: depositphotos.com
Pickles and smoked meats
Canned food, which includes all kinds of marinades and pickles, can hardly be called sweet, but sugar is almost always present in its composition and causes a sharp jump in blood glucose levels. No less harmful are purchased sauces (ketchup, mayonnaise, mustard), as well as smoked products containing acetic acid, which increases acidity and destroys the protective barrier of the digestive tract. Due to the use of such products, immunity can decrease, which greatly complicates the healing process.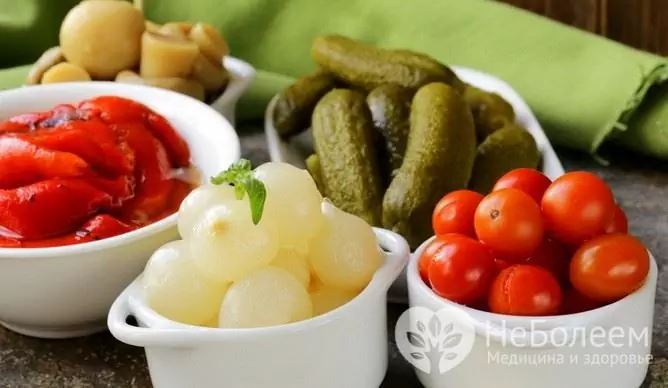 Source: depositphotos.com
Blue cheeses
In the manufacture of the delicacy, fungi of the genus Penicillin are used, containing small doses of an antibiotic, the action of which is to destroy the cell walls of bacteria. If you once eat a cheese with mold (varieties "Brie", "Roquefort", "Gorgonzola"), it will not have a special effect on the microflora, but its regular use in food can cause an effect similar to antibiotic therapy. As a result, bacteria friendly to the body will die and fungi will be able to develop unhindered.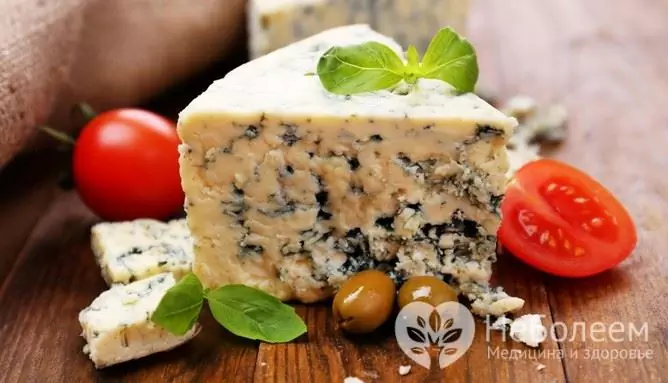 Source: depositphotos.com
Alcohol
Any alcohol is taboo for thrush: it has a chemical structure similar to sugar and similarly causes a jump in blood glucose levels. It is especially undesirable to use with thrush both beer, which contains both sugar and yeast, and kvass, which is completely harmless in terms of alcohol content. It is worth noting that the proportion of alcohol may be present in medicinal tinctures, then it is also better to refuse them during the treatment of candidiasis.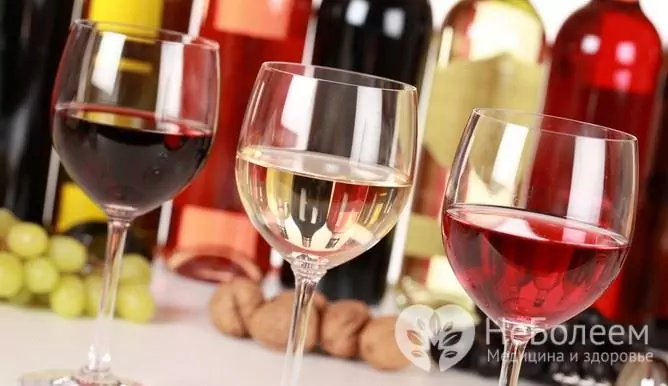 Source: depositphotos.com
It is important to remember that for the prevention of fungal infection it is not necessary to completely exclude the above products from the diet (this is only necessary during an exacerbation of thrush), it is recommended that you simply observe moderation, adhering to the principles of a healthy diet.
YouTube video related to the article: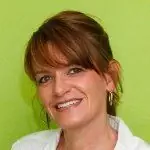 Maria Kulkes Medical journalist About the author
Education: First Moscow State Medical University named after I. M. Sechenov, specialty "General Medicine".
Found a mistake in the text? Select it and press Ctrl + Enter.
Recommended: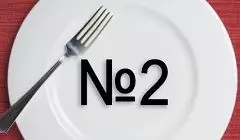 Diet 2 is a health food diet designed by a doctor for people with various diseases of the gastrointestinal tract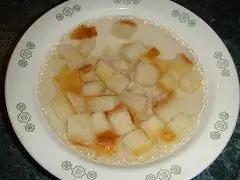 Diet 4 - the therapeutic principle of nutrition, which is prescribed to patients with colitis, enterocolitis, dysentery, intestinal tuberculosis and typhoid fever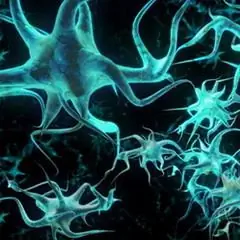 Diet 12 - a healing nutritional system that restores the nervous system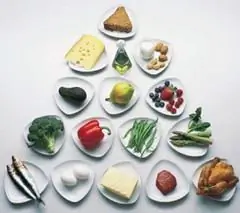 Diet 6 - Therapeutic Nutritional System Indicated for Urinary Tract Disorders and Gout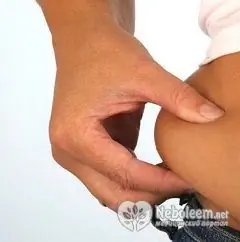 Side Diet - A complete diet that minimizes fat intake