Table of contents: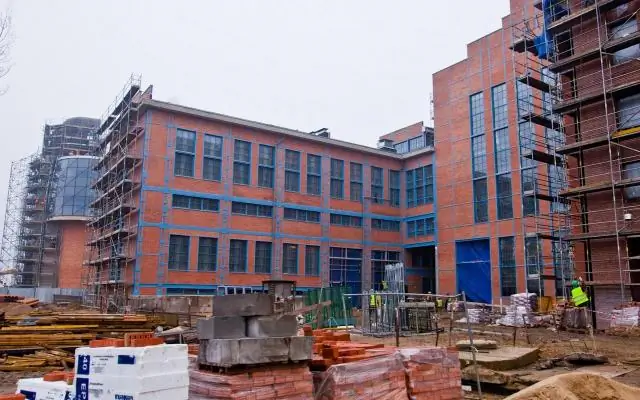 Video: Rosamet - Instructions, Use Of Acne Cream, Price, Reviews, Analogues
Rosamet
Rosamet: instructions for use and reviews
1. Release form and composition
2. Pharmacodynamics and pharmacokinetics
3. Indications for use
4. Contraindications
5. Method of application and dosage
6. Side effects
7. Overdose
8. Special instructions
9. Application in children
10. Drug interactions
11. Analogs
12. Terms and conditions of storage
13. Terms of dispensing from pharmacies
14. Reviews
15. Price in pharmacies
Latin name: Rozamet
ATX code: D06BX01
Active ingredient: Metronidazole (Metronidazole)
Manufacturer: JSC "Jadran" Galenskiy Laboratories, Croatia
Description and photo update: 2019-06-08
Prices in pharmacies: from 198 rubles.
Buy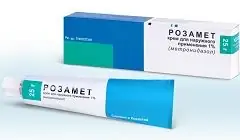 Rosamet is an antiprotozoal drug with antibacterial action for external use.
Release form and composition
Dosage form - cream for external use 1%: homogeneous, white, odorless (25 g in aluminum tubes, one tube in a cardboard box).
Composition of 1 g of cream:
Active ingredient: metronidazole - 10 mg;
Auxiliary components: liquid paraffin, propylene glycol, propyl parahydroxybenzoate, glycerol, methyl parahydroxybenzoate, emulsifying wax, purified water.
Pharmacodynamics and pharmacokinetics
The active component of the drug - metronidazole - is characterized by antiprotozoal and antibacterial activity. This compound inhibits the synthesis of nucleic acids and destroys the DNA of microbial cells.
When applied topically, the drug has an anti-acne effect, the mechanism of which is not fully understood (metronidazole does not act on the Demodex folliculorum mite, which is present in the secretion of the sebaceous glands and hair follicles, and does not affect the production of this secret).
Metronidazole has potential antioxidant activity. It significantly reduces the production of active oxygen, hydrogen peroxide and hydroxyl radicals by neutrophils, which are likely oxidants that can cause tissue destruction in the inflammatory focus. Rosamet is ineffective in the treatment of telangiectasias diagnosed with rosacea. When applied topically, the drug is practically not absorbed.
Indications for use
Erythema with acne vulgaris (acne vulgaris) and rosacea (acne rozacea);
Inflamed pustules and papules;
Vulvovaginitis;
Balanitis, fasting and balanoposthitis.
Contraindications
According to the instructions, Rosamet is contraindicated in case of increased individual sensitivity to the components.
The drug is prescribed with caution to pregnant women (in the first trimester) and during breastfeeding.
Instructions for the use of Rosamet: method and dosage
Rosamet cream is intended for external use.
When treating erythema and inflamed pustules and papules, the drug is applied to the skin surface with a thin layer 1-2 times a day (morning and / or evening). Lightly rub the cream. Before applying the drug, you must first clean the treated area with a light detergent or warm water. Rosamet is not used immediately, but approximately 15-20 minutes after cleansing the skin. The recommended duration of the course of treatment is 1-2 months. The visible effect occurs after 3 weeks. On average, therapy lasts 3-4 months.
With vulvovaginitis, balanitis, postitis and balanoposthitis, Rosamet cream is applied to the surface of the affected foci of the foreskin, the glans penis, the vestibule of the vagina and the labia minora with the help of fingers or a cotton swab, rubbing lightly. Frequency rate of application - 1-2 times a day. The course of treatment is 8-10 days.
Side effects
Side effects are extremely rare. During treatment with Rosamet, allergic reactions (skin rash, urticaria), lacrimation, burning, peeling and redness of the skin may occur.
Overdose
Overdose cases when using Rosamet have not been registered. A significant excess of the therapeutic dose of metronidazole does not lead to the development of side effects. When applied topically, the substance is absorbed slightly and does not have a systemic effect.
special instructions
The cream is intended exclusively for external use.
Avoid getting the drug in the eyes, as this is fraught with lacrimation and eye inflammation. In case of accidental contact with eyes, rinse thoroughly with water.
When using Rosamet for acne after applying the cream to the skin, it is recommended to avoid direct sunlight.
In case of skin inflammation at the site of application of the drug, it is necessary to reduce the single dose or temporarily stop treatment.
Application in children
It is not recommended to use Rosamet in children under 12 years of age, since the efficacy and safety of the drug in patients of this age category have not been proven.
Drug interactions
The possibility of drug interaction with other drugs is minimal, since when applied externally, the plasma concentration of metronidazole is extremely low.
With the simultaneous use of metronidazole with warfarin and other indirect anticoagulants, the effect of the latter is enhanced.
Analogs
Rosamet's analogues are: Gravagin, Metrid, Metrogyl, Metrozole, Metronidazole, Metroseptol, Rozex, Tricaside, Trichopol, Flagil, Efloran.
Terms and conditions of storage
Store at a temperature not exceeding 25 ° C. Keep out of the reach of children. Shelf life is 2 years.
Terms of dispensing from pharmacies
Available without a prescription.
Reviews about Rosamet
The rating of the drug among buyers is quite high and amounts to 4.5 points. According to reviews, Rosamet predominantly worked well when used according to indications. Patients note the effectiveness of the cream when using Rosamet for acne, as well as for marks and red spots left after a rash. It effectively removes inflammation without overdrying the skin. Also, the drug has practically no side effects. The result of the treatment becomes noticeable after 2–3 weeks. However, there are also isolated negative reviews. Some patients note that after applying the drug, new acne began to appear, and the old ones dried out, but did not disappear.
Price for Rosamet in pharmacies
The price for a 25 g tube of Rosamet in a network of pharmacies averages 230-260 rubles.
Rosamet: prices in online pharmacies
Drug name
Price
Pharmacy
Rosamet 1% cream for external use 25 g 1 pc.
198 RUB
Buy
Rosamet cream 1% 25g
209 RUB
Buy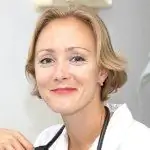 Anna Kozlova Medical journalist About the author
Education: Rostov State Medical University, specialty "General Medicine".
Information about the drug is generalized, provided for informational purposes only and does not replace the official instructions. Self-medication is hazardous to health!
Popular by topic