Table of contents:

Video: Skin After Losing Weight
Skin after losing weight
Losing extra pounds on the way to an ideal figure is only half the battle, because in the process of losing weight, and especially fast, the skin loses its elasticity, and ugly stretch marks often appear on the body. All this clearly does not look like the picture that we paint in our heads. Therefore, it is necessary to think in advance how to avoid sagging skin after losing weight and stretch marks on the hips, abdomen and buttocks, because they can be prevented, but getting rid of completely, without the intervention of a surgeon, is almost impossible.
An active strategy for getting rid of saggy skin after losing weight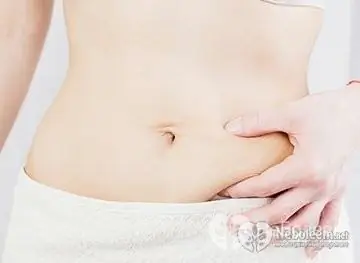 To prevent sagging skin after losing weight, it is necessary to properly lose weight, that is, get rid of the "fat pad" gradually and slowly. In this case, the skin has time to tighten in a natural way, but if you ignored this rule and got rid of extra pounds with a strict diet in a short time, then you will not be able to avoid stretched skin. However, there is a solution, there are three strategies with which you can get rid of excess skin and stretch marks after losing weight.
Active sports and exercise is the only win-win strategy. Under load, the muscles of our body are literally "pumped" with blood, with the current of which collagen and nutrients are supplied to the skin, and during rest the blood "drains" from the working area, that is, there is a natural micro-massage of the skin. The faster the metabolism occurs as a result of strength exercises, the more actively the skin and body are tightened after losing weight. Try not to be lazy and devote at least 4 to 5 hours a week to training.
What is the best way to train? Experts recommend giving preference to general strengthening sports: yoga, aerobics, running, swimming - these are excellent sports that help keep the body in good shape and get rid of sagging skin on the stomach after losing weight.
A good load for saggy skin is athletic gymnastics with high weights and low reps. Try it for at least a month.
How to remove skin after losing weight with proper nutrition
The second strategy for restoring the skin after losing weight is making up a healthy diet and normalizing the composition of the intestinal microflora. Try to make your diet healthier and include prebiotics in the daily menu - yoghurts, biokefir, yogurt. They have a beneficial effect on the digestive tract, and also promote better absorption of protein from food. The result is more amino acids for building connective tissue, which literally "pulls" the skin into place.
The second must-have product on your table is fish (trout, pink salmon or salmon). These fish are rich in bioavailable collagen, so 3-4 servings of this fish per week is a must for maintaining healthy skin.
For the beauty of the body after losing weight, a trace element such as zinc is needed. Quail eggs and a variety of seafood are its source.
Do not forget about the drinking regimen, since to get rid of stretch marks after losing weight, the liquid must be supplied in sufficient quantities, otherwise the elasticity of the skin is lost. Try to drink at least two liters of clean drinking water a day. Make the habit of drinking water consistently, and not only during your diet, then your skin will remain young and healthy for many years to come.
Get rid of skin folds after losing weight in a beauty salon
The third strategy is to use the opportunities of the modern beauty industry, which should not be ignored. At the same time, do not forget the other methods that are listed above, since sports, proper nutrition and drinking regime will help to consolidate and prolong the effect obtained in a beauty salon.
The leader among the salon procedures for tightening the skin after losing weight is algal wraps. The skin is saturated with collagen, resulting in mechanical contraction. This course is usually combined with warm wraps and thermotherapy.
The second popular method is manual or vacuum massage, which is especially effective for tightening the skin on the abdomen after losing weight. Massage is in some way an alternative to physical activity, since it improves blood circulation, as a result, nutrients are more actively supplied to the skin, it regenerates and tightens faster.
Peeling and aromatherapy in a beauty salon are effective both in themselves and in combination, when they serve only as a preparation for moisturizing. Salon care is quite an expensive pleasure, so if you do not have the financial resources to go to a beautician, then use regular home procedures, which in some cases may be close to salon treatments in terms of effectiveness.
For greater efficiency, it is recommended to combine all three methods and do not forget about a contrast shower for at least five minutes every day. The speed of getting rid of saggy skin and stretch marks is individual, but persistence and perseverance in this matter work wonders.
Found a mistake in the text? Select it and press Ctrl + Enter.
Popular by topic