Table of contents: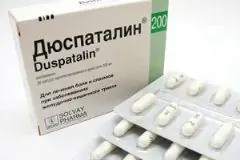 Video: Duspatalin - Instructions For Use, Indications, Doses, Analogues
Duspatalin
Instructions for use:
1. Release form and composition
2. Indications for use
3. Contraindications
4. Method of application and dosage
5. Side effects
6. Special instructions
7. Drug interactions
8. Analogs
9. Terms and conditions of storage
10. Terms of dispensing from pharmacies
Prices in online pharmacies:
from 402 rub.
Buy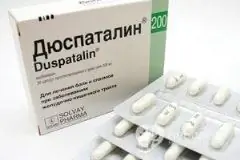 Duspatalin is an antispasmodic agent with a myotropic effect.
Release form and composition
Dosage forms:
Prolonged-release capsules: size No. 1, opaque solid gelatinous structure of white color, are marked "245" on the body; inside the capsule there are granules of white or almost white color (10 or 15 pcs. in blisters, in a cardboard box 2 or 3 blisters);
Film-coated tablets: have a round shape and white color (10 pcs. In blisters, in a cardboard box 1 or 5 blisters; 15 pcs. In blisters, in a cardboard box 1, 2 or 6 blisters; 20 pcs. In blisters, in a cardboard box 1, 2, 3, 5 or 6 blisters).
The active substance of Duspatalin is mebeverine hydrochloride:
1 capsule - 200 mg;
1 tablet - 135 mg.
Auxiliary components:
Capsules: magnesium stearate, hypromellose, methyl methacrylate and ethyl acrylate copolymer (1: 2), methacrylic acid and ethyl acrylate copolymer (1: 1), triacetin, talc;
Tablets: potato starch, lactose monohydrate, povidone K25, magnesium stearate, talc.
Shell composition:
Capsules: titanium dioxide (E171), gelatin;
Tablets: gelatin, sucrose, acacia gum, talc, carnauba wax.
Additionally, in the capsule composition: ink - propylene glycol, shellac (E904), aqueous ammonia, iron dye black oxide (E172), potassium hydroxide.
Indications for use
With symptomatic treatment, the use of Duspatalin is indicated:
Spasms of the gastrointestinal tract (GIT) organs caused by organic diseases;
Irritable bowel syndrome characterized by spasticity, pain, dysfunction, and discomfort in the bowel region.
Contraindications
Pregnancy period;
Hypersensitivity to drug components.
In addition, the use of the drug in the form of capsules is contraindicated in patients under the age of 18, as well as during breastfeeding.
Method of administration and dosage
Sustained-release capsules: taken orally, 20 minutes before meals, swallowing whole and drinking plenty of water (100 ml or more). The recommended dosage is 200 mg 2 times a day, morning and evening. The period of application is not limited;
Film-coated tablets: by mouth, the daily dosage can be 135 mg 3 times or 100 mg 4 times a day. After achieving the desired clinical effect, it is recommended to reduce the dose gradually, over several weeks.
Side effects
The use of Duspatalin in capsule form can cause side effects:
On the part of the skin: exanthema, angioedema (including the face), urticaria;
Allergic reactions: manifestations of a different nature, mainly dermatological;
From the immune system: anaphylactic reactions (with hypersensitivity).
When taking the tablets, an undesirable effect is possible in the form of allergic reactions, dizziness, nausea, headache, diarrhea or constipation.
special instructions
You should not chew the capsules, since the prolonged action of the drug is provided by its shell.
In case of accidentally missing one or more capsules, it is not recommended to increase the next dose.
Influence of Duspatalin on the ability to drive vehicles and mechanisms:
Capsules: these studies have not been carried out, however, the pharmacological properties and experience of use indicate the absence of an adverse effect of mebeverine on the ability to control mechanisms, including a car;
Tablets: during the period of treatment, one should refrain from driving vehicles and mechanisms, as well as from those activities, the performance of which requires quick psychomotor reactions and high concentration of attention.
Drug interactions
Clinically significant drug interactions with Duspatalin have not been established.
Analogs
Duspatalin's analogues are: Buscopan, Bendazol, Dyutan, Dicetel, Dibazol, Niaspam, No-shpa, Papaverin, Sparex, Trimedat.
Terms and conditions of storage
Keep out of reach of children at a temperature not higher than:
Sustained-release capsules - 25 ° C;
Film-coated tablets - 30 ° C.
Shelf life:
Capsules - 3 years;
Tablets - 5 years.
Terms of dispensing from pharmacies
Dispensed by prescription.
Duspatalin: prices in online pharmacies
Drug name
Price
Pharmacy
Duspatalin 200 mg sustained-release capsules 30 pcs.
402 RUB
Buy
Duspatalin 135 mg film-coated tablets 50 pcs.
507 r
Buy
Duspatalin capsules prolonged action 200mg 30 pcs.
549 r
Buy
Duspatalin tablets p.p. 135mg 50 Pcs.
552 r
Buy
Information about the drug is generalized, provided for informational purposes only and does not replace the official instructions. Self-medication is hazardous to health!
Recommended: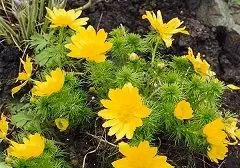 Adonis is a herbaceous plant from the genus of buttercups. The pharmaceutical industry produces on the basis of adonis tincture and tablets of Adonizid, which are prescribed for cardiac neurosis, vegetative vascular dystonia, etc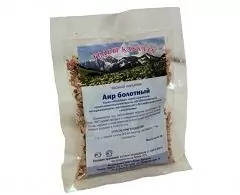 Calamus marsh has a beneficial effect on digestion and reduces gas formation in the intestines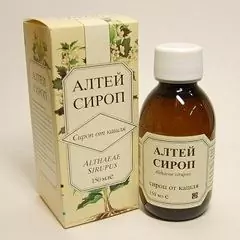 Marshmallow is a medicinal plant with expectorant and anti-inflammatory properties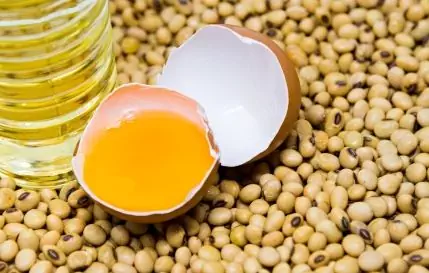 Vitamin B5 is a water-soluble vitamin (aka calcium pantothenate or pantothenic acid). Takes part in the metabolism of amino acids, fats and carbohydrates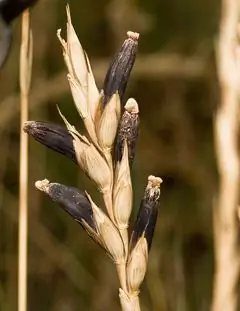 Ergot is a parasitic fungus of the ergot family found on some cereals, most often on ears of wheat and rye. In official medicine, drugs made from ergot alkaloids are used to treat nervous disorders, migraines, and uterine bleeding. In folk medicine, ergot is used for headaches, migraines, mental disorders, and also as a vasodilator in the treatment of hypertension