Table of contents: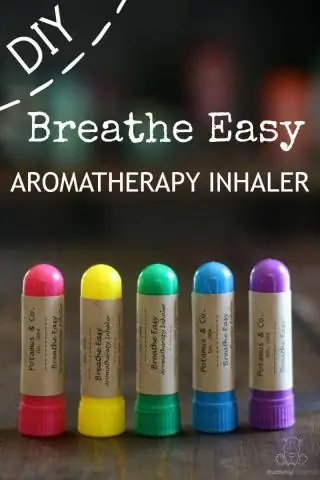 Video: Breathe Oil - Instructions For Use, Composition, Price, Reviews, Analogues
Breathe Oil
Breathe Oil: instructions for use and reviews
1. Release form and composition
2. Pharmacological properties
3. Indications for use
4. Contraindications
5. Method of application and dosage
6. Side effects
7. Overdose
8. Special instructions
9. Drug interactions
10. Analogs
11. Terms and conditions of storage
12. Terms of dispensing from pharmacies
13. Reviews
14. Price in pharmacies
Latin name: Dishi Oil
Active ingredient: mint oil + eucalyptus oil + cajeput oil + levomenthol + wintergreen oil + juniper oil + clove oil (oleum Menthae + oleum Eucalypti + oleum Cajeputi + Levomenthol + oleum Wintergreen + oleum Junaryiperi + oleum
Manufacturer: BIOSPHERE (Russia)
Description and photo updated: 2018-23-11
Prices in pharmacies: from 202 rubles.
Buy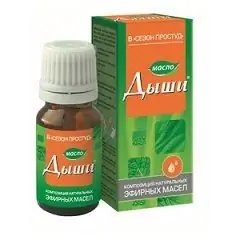 Breathe Oil is a respiratory agent with anti-inflammatory, antiseptic and tonic effect.
Release form and composition
Dosage form - oil for inhalation / aromatherapy and topical application (in vials with a dropper of 10 ml; in a cardboard box 1 bottle).
Active substances in 1 bottle with oil:
clove oil - 0.1%;
juniper oil - 2.7%;
wintergreen oil - 3.7%;
levomenthol - 4.1%;
cajeput oil - 18.5%;
eucalyptus oil - 35.45%;
mint oil without menthol - 35.45%.
Pharmacological properties
Breathe Oil is a composition of natural essential oils with tonic, anti-inflammatory and antiseptic properties. Their vapors disinfect the inhaled air, which prevents the spread of pathogenic bacteria and viruses.
The use of the remedy is effective only in the early stages of flu and colds. In advanced cases, Breathe Oil is effective in relieving symptoms and preventing colds in the rest of the family.
Since the drug is used by inhalation of vapors, drying of the nasal mucosa does not occur. The drug is not addictive.
Studies have shown that the use of the drug reduces the duration of acute respiratory viral infections and quickly relieves nasal congestion.
Breathe The oil disinfects the air, thereby reducing the risk of infection during the cold season at home and in public places.
Actions due to the components that make up Breathe Oil:
juniper: increasing the body's resistance, preventing the spread of colds;
mint: relief of breathing with a runny nose; providing an analgesic and invigorating effect; headache relief for colds;
cloves: air disinfection; providing anti-inflammatory, analgesic and antiseptic action;
eucalyptus: increasing resistance to infectious diseases; inhibition of the vital activity of pathogenic bacteria; manifestation of antiviral activity;
cajeput oil: antiseptic, anti-inflammatory and tonic effect;
wintergreen oil: reduction of inflammatory processes of the respiratory system;
levomenthol: relief of breathing with a cold; decrease in the severity of symptoms of acute bronchitis, laryngitis, pharyngitis and rhinitis; providing a moderate antispasmodic, anti-inflammatory, antibacterial and analgesic effect.
Indications for use
According to the instructions, Breathe Oil is used for prophylaxis in such cases as:
getting wet in the rain, hypothermia;
the first signs of colds and flu, including stuffy nose and sore throat;
contact with people who are already sick;
season of colds.
Contraindications
The use of the drug is contraindicated in case of individual intolerance to the components it contains.
Instructions for use of Breathe Oil: method and dosage
Inhalation / aromatherapy and topical oil is used for acupressure and air aromatization.
Recommended dosage regimen:
aromatization of air: 2-3 drops are applied to a napkin / tissue surface and placed nearby for inhalation;
acupressure: 1-2 drops are applied to the skin at the points of pulsation.
The duration of therapy and the frequency of application of the agent are not limited.
Side effects
There are no data on possible side effects.
Overdose
Overdose data are not provided.
special instructions
The oil should not be applied to damaged skin and mucous membranes. In case of accidental contact with eyes, it is recommended to rinse thoroughly with water.
If unusual reactions develop against the background of the use of Breathe Oil, it is important to consult a doctor.
To reduce the risk of infection in the season of colds, before visiting public places, a small amount of oil (from 3 to 5 drops) is applied to a scarf, clothing, and also moisten a handkerchief / napkin with it and put it nearby. Essential oils evaporate from most fabrics without leaving a trace.
A few drops can be applied to soft toys to protect children at home or in kindergarten.
In cases of illness of one of the family members, Breathe Oil moisten wipes and lay them out in the places where all family members stay and next to the sick person.
Drug interactions
There are no data on the interaction of Breathe Oil with other drugs.
Analogs
The analogues of Breathe Oil are Spray Breathe Oil, Efilipt, Afrin Extra, Breathe Plaster, Sinuforte, Sialor aqua, Otrivin Baby, Sea water, Daksas, Vibrolor, Ansimar, Aqualor mini, Elfasept MORE.
Terms and conditions of storage
Store in a place protected from light and moisture at temperatures up to 25 ° C. Keep out of the reach of children.
The shelf life is 3 years.
Terms of dispensing from pharmacies
Available without a prescription.
Breathe Oil Reviews
According to positive reviews, Breathe Inhalation / Aromatherapy and Topical Oil is an easy-to-use, pleasant-smelling antibacterial agent. Patients note the low cost, effectiveness and natural composition of Breathe Oil.
Other users, dissatisfied with the product, describe the oil as ineffective, with a pungent odor and staining clothing.
Price for Breathe Oil in pharmacies
The approximate price of Breathe Oils for inhalation / aromatherapy and topical application (10 ml in vials) - 240 rubles.
Breathe Oil: prices in online pharmacies
Drug name
Price
Pharmacy
Breathe Oil oil for inhalation (or aromatherapy) and topical use 10 ml 1 pc.
202 RUB
Buy
Breathe oil + bracelet oil for inhalation (or aromatherapy) and topical use 10 ml 1 pc.
239 r
Buy
Breathe oil fl. 10 ml + bracelet
275 RUB
Buy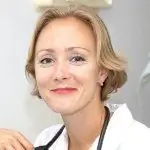 Anna Kozlova Medical journalist About the author
Education: Rostov State Medical University, specialty "General Medicine".
Information about the drug is generalized, provided for informational purposes only and does not replace the official instructions. Self-medication is hazardous to health!
Recommended: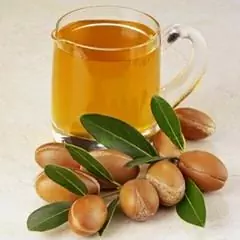 Argan oil - an oil obtained from the fruit of the Argania prickly tree, and is characterized by a high content of omega-6 polyunsaturated fatty acids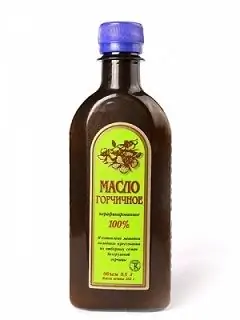 Mustard oil is a vegetable oil derived from mustard seeds that is used in bakery, confectionery and canning industries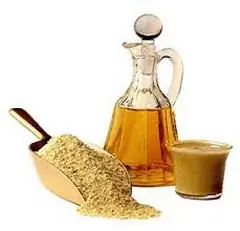 Sesame oil is an oil derived from sesame seeds and is remarkably rich in chemical composition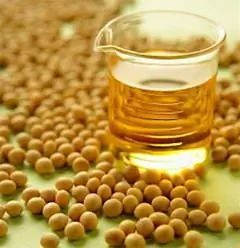 Soybean oil - soybean oil obtained by pressing and refining and characterized by a composition rich in vitamins and microelements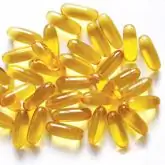 Fish oil is the same medicine that caused the most "suffering" to children of many generations, up to the seventies. Every mother who dreamed that her baby was healthy (and are there other mothers?) Considered it her duty to regularly give the child fish oil