Table of contents: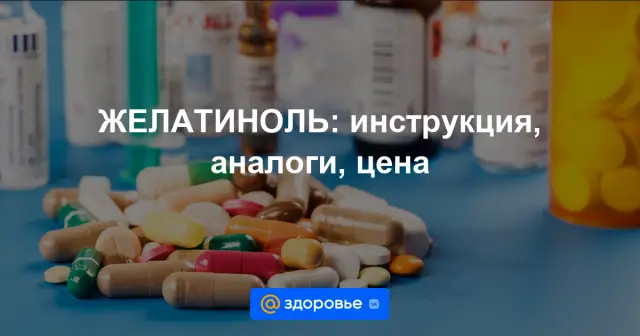 Video: Gelatinol - Instructions For Use, Solution Price, Reviews, Analogues
Gelatinol
Gelatinol: instructions for use and reviews
1. Release form and composition
2. Pharmacological properties
3. Indications for use
4. Contraindications
5. Method of application and dosage
6. Side effects
7. Overdose
8. Special instructions
9. Application during pregnancy and lactation
10. In case of impaired renal function
11. For violations of liver function
12. Drug interactions
13. Analogs
14. Terms and conditions of storage
15. Terms of dispensing from pharmacies
16. Reviews
17. Price in pharmacies
Latin name: Gelatinol
ATX code: B05AA06
Active ingredient: gelatin (Gelatin)
Producer: LLC "Samson-Med" (Russia)
Description and photo update: 2019-11-07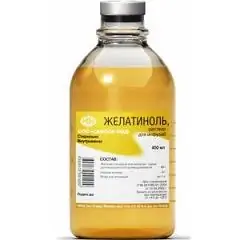 Gelatinol is a plasma-substituting agent.
Release form and composition
Dosage form - solution for infusion in the form of a sterile 8% colloidal solution of partially cleaved denatured protein gelatin with an average molecular weight of 15,000 - 25,000 with the addition of sodium chloride solution: transparent, amber, with a specific odor, strongly foaming when shaken (450 ml each glass bottle / vial for blood and blood substitutes, sealed with a rubber stopper, rolled in an aluminum cap, in a cardboard box 15 bottles / vials and 10 instructions for use of Gelatinol).
Composition of 100 ml solution:
food gelatin - 8 g;
sodium chloride - 0.9 g
Pharmacological properties
Pharmacodynamics
Gelatinol is a hypertonic colloidal solution with an anti-shock effect. The therapeutic effect of the drug is due to the fact that it creates a high colloidal-osmotic pressure in the lumen of blood vessels (220‒290 mm of water column). Due to the introduction of the solution and the additional flow of interstitial fluid into the vascular bed, the volume of circulating plasma increases (at least 1.5 times of the initial value) and blood pressure rises.
The drug increases the erythrocyte sedimentation rate (this figure is normalized by about the 20th day). Improves microcirculation. Does not affect the pigment function of the liver, protein and carbohydrate metabolism.
Pharmacokinetics
After administration, the drug quickly leaves the bloodstream, since it contains a large number of low molecular weight fractions. About 20% of the dose remains in the blood 2 hours after the infusion.
Most of the drug is excreted by the kidneys (about 40% - on the first day, about 1% - on the second day). The rest of the Gelatinol from the vascular bed penetrates into tissues, where it is exposed to proteases (tissue enzymes) and is included in protein metabolism.
Indications for use
treatment of toxic (1-2 degrees), hemorrhagic, burn and traumatic shock - as a plasma substitute;
filling the heart-lung machine;
detoxification for burns and other conditions accompanied by the formation and accumulation of toxins in the body.
Contraindications
Absolute:
chronic and acute nephritis;
hypersensitivity to the drug.
Gelatinol is used with caution in the following cases:
pulmonary edema;
a state of dehydration (the drug can be used after correcting the water-electrolyte balance);
hypernatremia or hypokalemia;
hemorrhagic diathesis;
chronic renal failure;
chronic liver diseases, in which the synthesis of albumin and coagulation factors is impaired.
Gelatinol, instructions for use: method and dosage
Gelatinol solution is administered intravenously (IV) or intra-arterial (IV) to patients with any blood group.
In case of shock and acute blood loss, an intravenous injection is recommended, followed by a transition to a drip (at a rate of 50-60 drops / min) in order to maintain blood pressure at a physiological level. The optimal dosage of the drug is determined by the doctor depending on the patient's condition. If necessary, the agent is re-administered.
Adults are allowed to administer up to 2 liters of solution at a time, children - 15–25 mg / kg of body weight.
For extracorporeal blood circulation, Gelatinol is used in conjunction with donor erythrocytes in various ratios, if necessary, add other solutions.
Side effects
from the urinary system: albuminuria (within 1-2 days after infusion);
from the immune system: from mild to severe allergic reactions, including anaphylactic shock.
Overdose
The risk of overdose is due to possible circulatory overload, which can further adversely affect lung and heart function. With the development of the corresponding symptoms, the administration of Gelatinol is immediately stopped.
special instructions
The likelihood of developing anaphylactic shock in predisposed patients should be taken into account: if there is a history of indications of drug intolerance, including vaccines, sera, protein preparations for intravenous administration, plasma substitutes (including dextran).
In the event of side effects, the administration of Gelatinol should be discontinued and, without removing the needle from the vein, glucocorticosteroids, antihistamines, vasoconstrictors and vasopressors used to treat anaphylactic shock should be injected.
Before administering the drug, the doctor visually inspects the solution bottles intended for infusion. They can be used only if there are no cracks and the tightness of the closure is preserved, as well as the absence of cock and changes in the transparency of the liquid. Label data (drug name, batch number, manufacturer) and the results of visual inspection of bottles must be recorded in the patient's medical history.
Before the infusion of the Gelatinol solution, a biological test is always carried out: 5 drops are injected, a 3-minute break is taken, another 30 drops are injected and again a 3-minute break is taken. If there are no adverse reactions, the infusion is continued. The test results are also recorded in the medical history.
Influence on the ability to drive vehicles and complex mechanisms
No information available.
Application during pregnancy and lactation
The embryotoxic effect of the drug was not noted, however, the likelihood of developing allergic reactions cannot be completely ruled out. For this reason, gelatinol is administered to pregnant women only for absolute indications, when the expected benefits definitely outweigh the potential risks.
There is no data on the penetration of the drug into breast milk.
With impaired renal function
Gelatinol is contraindicated in acute and chronic nephritis. It should be used with caution in chronic renal failure.
For violations of liver function
The agent should be used with extreme caution in patients with chronic liver diseases, in which the synthesis of albumin and coagulation factors is impaired, since the introduction of a colloidal solution will lead to their further dilution.
Drug interactions
Gelatinol is compatible with blood and blood components, vitamins, nitrogen-containing preparations for parenteral nutrition, glucose solution in various ratios.
Analogs
Analogues of Gelatinol are Albiomin 20%, Albumin, Volekam, Voluven, Dextran 40, Ionohes, Plazmalin, Polyglyukin, Polyoxidin, Reogluman, Reopolyglyukin, Refortan HES 6%, Refortan HES 10%, Sorbilact, Uman Albumin, etc.
Terms and conditions of storage
Store at temperatures from 4 to 22 ° C in a dry place out of reach of children.
Shelf life is 4 years.
Terms of dispensing from pharmacies
Dispensed by prescription.
Reviews about Gelatinol
The drug is used for serious indications in a hospital setting and mainly as part of a combination therapy, therefore, there are no reviews from patients about Gelatinol on specialized sites.
Price for Gelatinol in pharmacies
Today the price of Gelatinol is unknown due to the lack of the drug on the free market. The approximate cost of some analogues:
Albumin, solution for infusion 5% - 1600 rubles. for 1 bottle of 100 ml, 10% - 2245 rubles. for 1 bottle of 100 ml, 20% - 2068 rubles. for 1 bottle of 50 ml;
Voluven, solution for infusion 6% - 305 rubles. for 1 bottle of 250 ml, 430 rubles. for 1 bottle of 500 ml.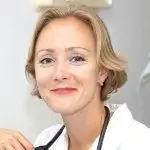 Anna Kozlova Medical journalist About the author
Education: Rostov State Medical University, specialty "General Medicine".
Information about the drug is generalized, provided for informational purposes only and does not replace the official instructions. Self-medication is hazardous to health!
Recommended: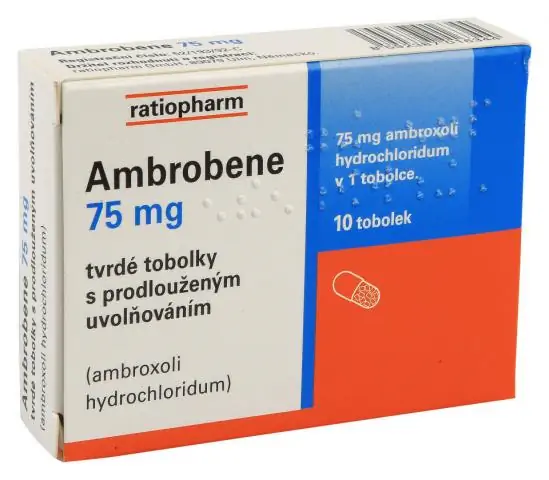 Instructions for use Ambrobene in the form of syrup, solution for inhalation and ingestion, solution for injection, tablets and capsules. Information on doses for children, contraindications, reviews, analogues and the price of the drug in pharmacies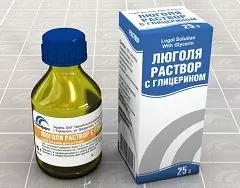 Lugol's solution is a drug based on molecular iodine, used mainly for lubrication or irrigation of the mucous membrane of the larynx, pharynx and oral cavity in infectious and inflammatory diseases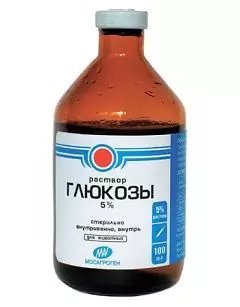 Glucose is an easily digestible source of valuable nutrition that increases the body's energy reserves and improves its functions. A glucose solution is prescribed for: hypoglycemia; lack of carbohydrate nutrition; intoxications, etc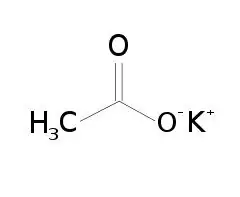 Potassium acetate - one of the salts of acetic acid, has the form of colorless or white crystals, as a food additive is known as E-261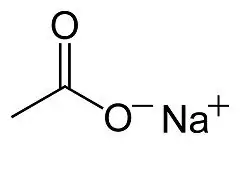 Sodium acetate - one of the salts of acetic acid, used as a food additive in food production as a preservative