Table of contents: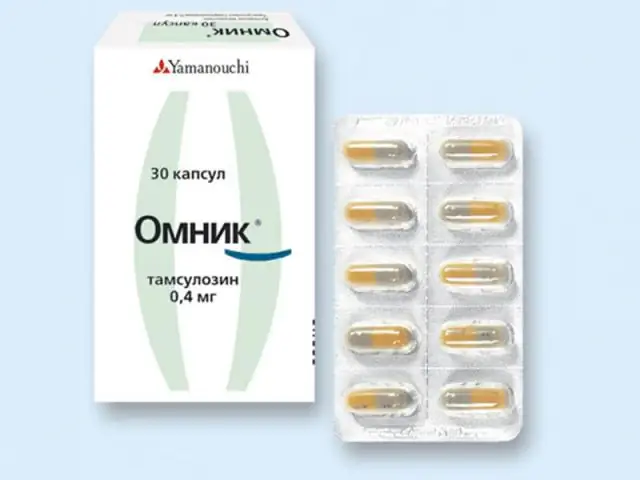 Video: Nolitsin - Instructions For The Use Of Tablets, Analogs, Reviews, Price
Nolitsin
Nolitsin: instructions for use and reviews
1. Release form and composition
2. Pharmacological properties
3. Indications for use
4. Contraindications
5. Method of application and dosage
6. Side effects
7. Overdose
8. Special instructions
9. Application during pregnancy and lactation
10. Use in childhood
11. In case of impaired renal function
12. For violations of liver function
13. Drug interactions
14. Analogs
15. Terms and conditions of storage
16. Terms of dispensing from pharmacies
17. Reviews
18. Price in pharmacies
Latin name: Nolicin
ATX code: J01MA06
Active ingredient: norfloxacin (norfloxacin)
Manufacturer: KRKA (Slovenia)
Description and photo update: 2019-13-08
Prices in pharmacies: from 156 rubles.
Buy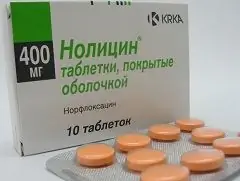 Nolitsin is an antibacterial drug of the fluoroquinolone group.
Release form and composition
The dosage form of Nolitsin is film-coated tablets: orange, round, somewhat biconvex, on one side - with a risk (10 pcs. In blisters, 1 or 2 blisters in a cardboard box).
The composition of 1 tablet includes:
Active ingredient: norfloxacin - 400 mg;
Additional components: povidone, sodium carboxymethyl starch, microcrystalline cellulose, colloidal anhydrous silicon dioxide, magnesium stearate, purified water;
Shell: hypromellose, talc, titanium dioxide, propylene glycol, sunset yellow dye (E110) (yellow dispersed dye, E110).
Pharmacological properties
Pharmacodynamics
Nolitsin is a fluoroquinolone antibacterial drug. It has a bactericidal effect. Suppresses DNA gyrase (a bacterial enzyme that provides supercoiling), thereby disrupting the stability of the DNA of bacterial cells. As a result of destabilization of the DNA chain, bacteria die.
Nolitsin is active against the following microorganisms: Acinetobacter spp., Aeromonas spp., Citrobacter spp., Campylobacter jejuni, Chlamydia spp., Enterobacter spp., Escherichia coli, Enterococcus faecalis, Hafnia alvei, Haemophilus influenzaella., Spp. Mycoplasma pneumoniae, Mycoplasma hominis, Mycobacterium fortuitum, Mycobacterium tuberculosis, Neisseria meningitidis, Neisseria gonorrhoeae, Staphylococcus aureus, Staphylococcus epidermidis, Shigella spp., Salmonella spp., Serrappi spp., Salmonella spp., Serrappi spp., Salmonella spp., Serrappi spp. Vibrio parahaemolyticus, Vibrio cholerae, Yersinia enterocolitica.
Pharmacokinetics
Nolitsin is rapidly absorbed after oral administration. It is not completely absorbed, but only by 20–40%. Eating food slows down this process.
The maximum plasma concentration of the drug is 0.8–2.4 μg / ml, which depends on the dose taken. Time to reach maximum concentration is 1–2 hours. Norfloxacin is 10-15% bound to plasma proteins. It has a high solubility in lipids, therefore it penetrates well into tissues and organs (it is found in the organs of the abdominal cavity and small pelvis, ovaries, uterus, prostate gland, renal parenchyma, seminiferous tubule fluid, breast milk, bile). Norfloxacin crosses the placental and blood-brain barriers.
The antimicrobial effect of the drug lasts about 12 hours. Metabolism takes place in the liver. The half-life of norfloxacin is 3-4 hours. The drug is excreted by the kidneys unchanged (32% of the dose taken) and in the form of metabolites (about 5-8%). Approximately 30% of the taken dose of Nolitsin is excreted in the bile.
Indications for use
Nolitsin is prescribed for the treatment of infectious and inflammatory diseases caused by pathogens that are sensitive to the action of norfloxacin:
Bacterial gastroenteritis, including shigellosis, salmonellosis;
Uncomplicated gonorrhea;
Genital infections, including endometritis, cervicitis, chronic bacterial prostatitis;
Infectious diseases of the urinary tract in acute and chronic course, including cystitis, urethritis, pyelonephritis;
Urinary tract infections (to prevent relapse);
Sepsis (for prophylaxis in neutropenic patients);
Traveler's diarrhea (for prevention).
Contraindications
Absolute:
Deficiency of glucose-6-phosphate dehydrogenase;
Pregnancy and lactation (for pregnant women, the appointment of Nolitsin is possible only for health reasons, if the expected health benefits of the woman are higher than the possible risk to the fetus);
Age under 18;
Hypersensitivity to the components of the drug, as well as to other drugs of the fluoroquinolone group.
Relative (Nolitsin is prescribed with caution against the background of the following diseases / conditions):
Atherosclerosis of the vessels of the brain;
Epilepsy and epileptic syndrome;
Cerebral circulation disorders;
Allergic reaction to acetylsalicylic acid;
Hepatic / renal impairment.
Instructions for the use of Nolitsin: method and dosage
Nolitsin is taken orally with a sufficient amount of liquid, preferably on an empty stomach (observing the intervals: at least 1 hour before or 2 hours after meals).
The recommended course duration when taking Nolitsin 2 times a day, 400 mg:
Chronic bacterial prostatitis: 4-6 weeks or longer;
Uncomplicated gonorrhea: 3-7 days a single dose of the drug at a dose of 800-1200 mg is also possible;
Bacterial gastroenteritis (shigellosis, salmonellosis): 5 days;
Acute uncomplicated cystitis: 3-5 days;
Sepsis with neutropenia (prevention): 2 months.
The recommended daily dose for the prevention of travelers' diarrhea is 400 mg. The drug is taken 1 day before departure, during the entire trip and for 2 days after its end. The general course should not exceed 3 weeks.
For prophylactic purposes in recurrent uncomplicated urinary tract infections (the frequency of exacerbation is more than 2 episodes within six months or more than 3 episodes per year) Nolitsin is prescribed for a long time (from six months to several years) 1 time per day, 200 mg. The drug is taken at night.
When creatinine clearance is less than 20 ml per minute (or serum creatinine level is more than 5 mg / dl) and patients on hemodialysis, the daily dose is reduced by reducing the single dose by 2 times without changing the frequency of taking the drug, or reducing the frequency of taking the drug to 1 time per day when maintaining the full therapeutic dose.
Side effects
Allergic reactions: itchy skin, rash, edema, urticaria, malignant exudative erythema (Stevens-Johnson syndrome);
Nervous system: hallucinations, headache, fainting, dizziness, insomnia; in elderly patients - irritability, fear, fatigue, anxiety, drowsiness, tinnitus, depression;
Digestive system: vomiting, decreased appetite, nausea, bitterness in the mouth, abdominal pain, diarrhea, pseudomembranous enterocolitis (with prolonged therapy), increased activity of hepatic transaminases;
Musculoskeletal system: tendinitis, arthralgia, tendon ruptures (usually against the background of contributing factors);
Urinary system: glomerulonephritis, albuminuria, crystalluria, polyuria, dysuria, urethral bleeding, increased creatinine and blood plasma urea;
Hematopoietic system: a decrease in hematocrit, leukopenia, eosinophilia;
Cardiovascular system: vasculitis, arrhythmias, tachycardia, decreased blood pressure;
Others: candidiasis.
Overdose
Symptoms of an overdose of Nolitsin are: vomiting, nausea, loose stools, in severe cases - drowsiness, convulsions, dizziness, puffiness of the face without changing hemodynamic parameters, cold sweat.
In case of intoxication with the drug, gastric lavage, forced diuresis with adequate hydration and other necessary symptomatic treatment are prescribed. There is no antidote. It is advisable to additionally examine and observe the patient in a hospital setting for several days.
special instructions
During therapy with Nolitsin, patients should receive a sufficient amount of fluid (under the control of diuresis).
In case of pain in the tendons or the first signs of tendovaginitis, the drug should be canceled. It is recommended to avoid excessive physical exertion during the treatment period.
In patients with an allergic reaction to acetylsalicylic acid, the azo dye E110 can cause hypersensitivity reactions, up to bronchospasm.
During therapy, the prothrombin index may increase (during surgical interventions, it is necessary to monitor the state of the blood coagulation system).
It is recommended to avoid exposure to direct sunlight throughout the course of treatment.
During the period of taking Nolitsin while driving and performing other potentially hazardous work requiring quick psychomotor reactions and high concentration of attention, care must be taken.
Also, the simultaneous use of ethanol with the drug requires caution.
Application during pregnancy and lactation
During pregnancy, Nolitsin is used only in exceptional cases when the expected benefit to the mother is significantly higher than the possible risk to the fetus.
During breastfeeding, the use of the drug is not recommended. If Nolitsin has been prescribed, breastfeeding should be discontinued.
Pediatric use
According to the instructions, Nolitsin is contraindicated in children and adolescents under the age of 18.
With impaired renal function
In renal failure (creatinine clearance less than 20 ml / min), as well as in patients on hemodialysis, Nolitsin is prescribed in a dose equal to half the usual single dose, twice a day or in the usual single dose, but once a day.
For violations of liver function
Patients with hepatic impairment are prescribed Nolitsin with caution.
Drug interactions
With the combined use of Nolitsin with some drugs, the following effects may be observed:
Theophylline: a decrease in its clearance and, as a consequence, an increase in the likelihood of undesirable side effects (it is necessary to control the concentration of theophylline in the blood plasma and, if necessary, adjust its dose);
Nitrofurans: decrease in their effectiveness;
Cyclosporine, warfarin: increasing their therapeutic effect, increasing the concentration of serum creatinine (control of this indicator is necessary);
Antacids containing aluminum or magnesium hydroxide, as well as preparations containing iron, zinc, sucralfate: reducing the absorption of norfloxacin (you must observe a break between taking these drugs for at least 2 hours);
Drugs that help lower the seizure threshold: the development of epileptiform seizures;
Glucocorticosteroids: Increased incidence of tendon rupture or risk of tendonitis;
Hypoglycemic drugs (sulfonylurea derivatives): enhancing their therapeutic effect;
Medicines potentially capable of lowering blood pressure: a sharp decrease in it (monitoring of heart rate, ECG indicators and blood pressure is necessary, even in cases of simultaneous administration with barbiturates and other drugs for general anesthesia).
Analogs
Nolitsin's analogs are: Loxon-400, Sophazin, Norfacin, Norilet, Norbactin, Normaks, Norfloxacin, Renor.
Terms and conditions of storage
Store in a dark, dry place out of reach of children at temperatures up to 25 ° C.
The shelf life is 5 years.
Terms of dispensing from pharmacies
Dispensed by prescription.
Reviews about Nolitsin
People who left reviews about Nolitsin most often used it to treat cystitis, including chronic. These reports say that the drug is very effective and quickly relieves all the main symptoms of the disease (pain syndrome, frequent urination). Another advantage of Nolitsin is its low cost. Of the disadvantages of the drug, it should be noted the possible side effects observed in some patients (nausea, drowsiness, headache, confusion).
Doctors call Nolitsin one of the drugs of choice for inflammatory diseases of the urinary system.
The price of Nolitsin in pharmacies
The price of Nolitsin depends on the packaging:
film-coated tablets, 400 mg (10 pcs. in blisters, 1 blister in a cardboard box) - 150–185 rubles;
film-coated tablets, 400 mg (10 pcs. in blisters, in a cardboard box 2 blisters) - 300-370 rubles.
Nolitsin: prices in online pharmacies
Drug name
Price
Pharmacy
Nolitsin 400 mg film-coated tablets 10 pcs.
156 r
Buy
Nolitsin tablets p.o. 400mg 10 pcs.
196 r
Buy
Nolitsin 400 mg film-coated tablets 20 pcs.
324 r
Buy
Nolitsin tablets p.o. 400mg 20 pcs.
379 r
Buy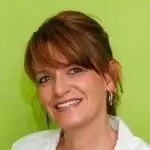 Maria Kulkes Medical journalist About the author
Education: First Moscow State Medical University named after I. M. Sechenov, specialty "General Medicine".
Information about the drug is generalized, provided for informational purposes only and does not replace the official instructions. Self-medication is hazardous to health!
Recommended: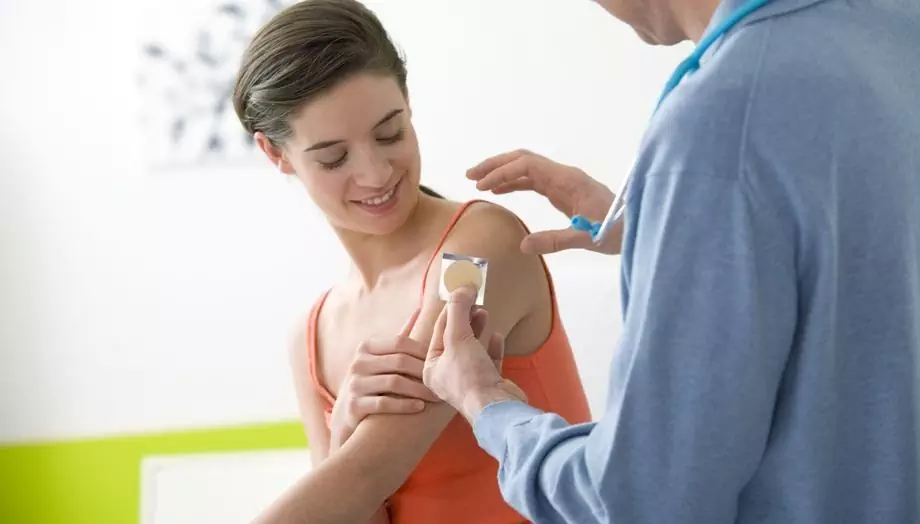 Nicotine patch is an effective remedy for weaning from nicotine addiction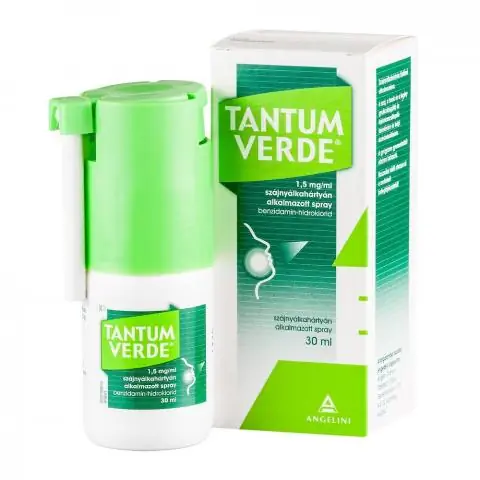 Instructions for use Tantum Verde in the form of a spray, tablets and solution. Information on doses for children, contraindications, reviews, analogues and the price of the drug in pharmacies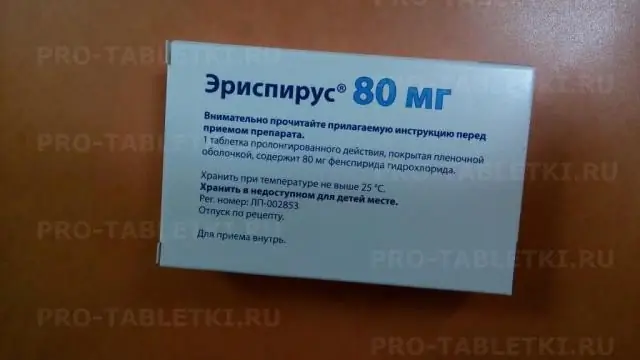 Instructions for use Erispirus tablets and syrup. Information on the dosage for children, contraindications, reviews, analogues and the price of the drug in pharmacies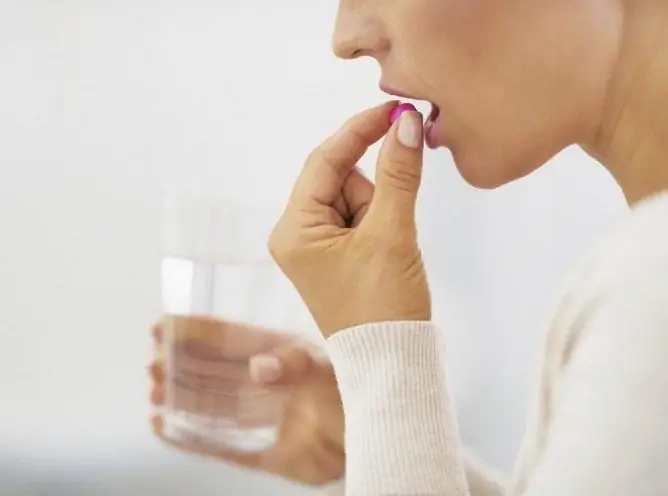 Sinusitis requires an integrated approach to treatment. The leading role in therapy belongs to antibiotics, which prevent the development of serious complications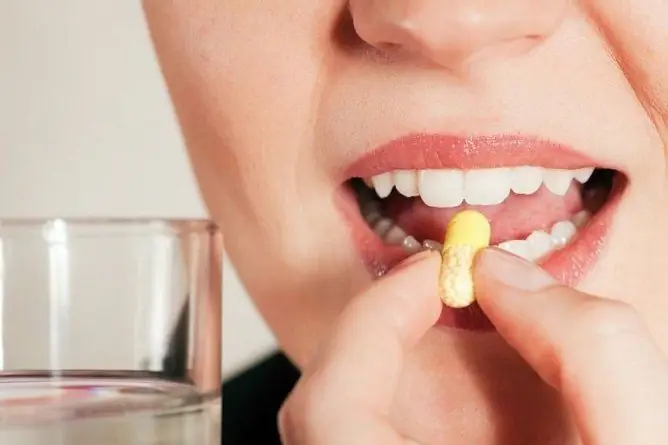 Treatment of angina with antibiotics in adults occupies a leading place in the bacterial form of the disease. The drugs are prescribed in the form of tablets, powder, solution for injection