Table of contents: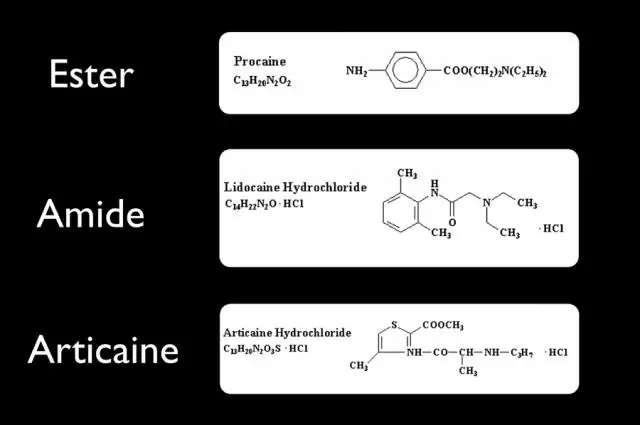 Video: Novocaine Bufus - Instructions For Use, Price, Reviews, Analogues
Novocaine bufus
Novocaine bufus: instructions for use and reviews
1. Release form and composition
2. Pharmacological properties
3. Indications for use
4. Contraindications
5. Method of application and dosage
6. Side effects
7. Overdose
8. Special instructions
9. Application during pregnancy and lactation
10. Use in childhood
11. In case of impaired renal function
12. For violations of liver function
13. Use in the elderly
14. Drug interactions
15. Analogs
16. Terms and conditions of storage
17. Terms of dispensing from pharmacies
18. Reviews
19. Price in pharmacies
Latin name: Novocaine bufus
ATX code: N01BA02
Active ingredient: procaine (Procaine)
Producer: Obnovlenie PFK, CJSC (Russia)
Description and photo update: 2019-08-07
Prices in pharmacies: from 52 rubles.
Buy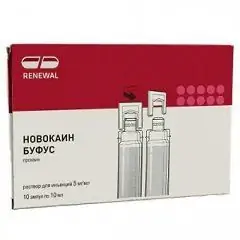 Novocaine bufus is a local anesthetic.
Release form and composition
The drug is produced in the form of a solution for injection: a colorless transparent liquid (2, 5 or 10 ml in a polymer ampoule made of polyethylene, in a cardboard box of 10 or 100 ampoules and instructions for use of Novocaine bufus).
1 ml of solution contains:
active substance: procaine hydrochloride - 5 mg;
additional substances: water for injection, hydrochloric acid (0.1 M hydrochloric acid solution).
Pharmacological properties
Pharmacodynamics
Procaine is a local anesthetic drug that demonstrates moderate anesthetic activity and a wide range of therapeutic action. It belongs to weak bases, blocks the flow of sodium ions, does not allow the generation of impulses in the endings of the sensory nerves and the conduction of the latter along the nerve fibers. The substance causes a change in the action potential in the membranes of nerve cells, while it does not significantly affect the resting potential. Suppresses conduction of both pain impulses and impulses of a different modality.
In the process of absorption and with direct vascular injection into the bloodstream, procaine reduces the excitability of peripheral cholinergic systems, decreases the production and release of acetylcholine from the preganglionic endings (exhibits some ganglion blocking effect), relieves spasm of smooth muscles and helps to reduce the excitability of the myocardium and motor areas of the cerebral cortex.
With intravenous (iv) injections of Novocaine buffer, the active substance is characterized by analgesic, hypotensive and antiarrhythmic activity (it helps to increase the effective refractory period, reduce excitability, automatism and conductivity), in the case of large doses, it can disrupt neuromuscular conduction. Suppresses polysynaptic reflexes, eliminates downward inhibition of the reticular formation of the brain stem. The use of the drug in large doses can provoke convulsions. The agent exhibits a short anesthetic effect, the duration of infiltration anesthesia is 0.5-1 hour.
Pharmacokinetics
Novocaine bufus is characterized by complete systemic absorption, the degree of which depends on the site and route of administration (especially on the blood flow rate and vascularization at the injection site) and the final dose (concentration and amount). In the body, procaine is rapidly hydrolyzed by liver and plasma esterases, resulting in the formation of two main pharmacologically active metabolites. These are diethylaminoethanol, which has a moderate vasodilating effect, and para-aminobenzoic acid, which is a competitive antagonist of sulfanilamide chemotherapeutic drugs and weakening their antimicrobial effect.
The half-life (T ½) of the drug is 30-50 seconds, and in the neonatal period it can vary from 54 to 114 seconds. The drug is mainly excreted by the kidneys in the form of metabolites and no more than 2% - unchanged.
Indications for use
vagosympathetic cervical, circular, perirenal and paravertebral blockade;
infiltration anesthesia.
Contraindications
Absolute:
pronounced fibrous changes in the tissues (with anesthesia using the creeping infiltrate method);
age up to 12 years;
hypersensitivity to the drug, as well as to para-aminobenzoic acid and other local anesthetics.
Relative (use Novocaine bufus solution with extreme caution):
renal failure;
progression of cardiovascular failure (usually due to the development of heart block and shock);
conditions leading to a decrease in hepatic blood flow (with chronic heart failure, liver disease);
pseudocholinesterase deficiency;
emergency operations accompanied by acute blood loss;
inflammatory diseases or infected injection sites;
pregnancy and childbirth;
adolescence (12–18 years old) and elderly (after 65 years old) age;
weakened state.
Novocaine bufus, instructions for use: method and dosage
To carry out anesthesia according to the Vishnevsky method (tight creeping infiltration), it is required to use solutions of 1.25 and 2.5 mg / ml; for infiltration anesthesia - 2.5 and 5 mg / ml. In order to reduce absorption and prolong the period of action of procaine during local anesthesia, an additional 0.1% epinephrine hydrochloride solution is injected - 1 drop per 2–5–10 ml of the drug.
In case of vagosympathetic blockade, it is recommended to inject 30–100 ml of 2.5 mg / ml procaine hydrochloride solution.
In case of perirenal blockade (according to A. V. Vishnevsky), 100–150 ml of the drug 2.5 mg / ml or 50–80 ml of 5 mg / ml should be injected into the perineal tissue.
For paravertebral and circular blockades, a solution of 2.5 or 5 mg / ml must be administered subcutaneously.
For infiltration anesthesia at the beginning of a surgical operation, the first single dose for adults should not exceed 500 ml of a 2.5 mg / ml solution or 150 ml of a 5 mg / ml solution.
In adolescents from 12 years of age and older, the maximum dose of Novocaine Buffus is 15 mg / kg.
Side effects
The undesirable effects that may occur during drug therapy include the following disorders: weakness, drowsiness, dizziness, headache, increase / decrease in blood pressure (BP), chest pain, tremor, trismus, nystagmus, impaired vision and hearing, hypothermia, peripheral vasodilation, arrhythmia, bradycardia, collapse, methemoglobinemia, persistent anesthesia, allergic reactions (up to anaphylactic shock).
Overdose
Symptoms of an overdose of Novocaine bufus may include the following reactions: dizziness, pallor of the skin and mucous membranes, rapid breathing, cold sweat, vomiting, nausea, lowering blood pressure up to collapse, methemoglobinemia, apnea. The effect on the central nervous system (CNS) can manifest itself in the form of a feeling of fear, hallucinations, motor excitement, convulsions.
When this condition occurs, detoxification, symptomatic treatment and measures aimed at maintaining adequate pulmonary ventilation are required.
special instructions
During the period of application of Novocaine bufus, it is necessary to monitor the functions of the central nervous system, as well as the cardiovascular and respiratory systems.
Treatment with monoamine oxidase (MAO) inhibitors must be canceled 10 days before using a local anesthetic.
Regional and local anesthesia should be performed by experienced specialists in an appropriately equipped room, with drugs and equipment ready for immediate use for resuscitation and cardiac monitoring.
Before starting therapy, it is mandatory to carry out tests for individual sensitivity to Novocaine bufus. It should be borne in mind that when implementing local anesthesia in the case of using the same total dose, the toxicity of the agent increases with the introduction of the most concentrated solution.
The drug does not penetrate the mucous membranes and is not intended to provide surface anesthesia for cutaneous use.
Influence on the ability to drive vehicles and complex mechanisms
During therapy, it is necessary to refrain from driving vehicles and controlling other complex mechanisms.
Application during pregnancy and lactation
During pregnancy and during childbirth, Novocaine bufus is prescribed with caution.
Pediatric use
It is contraindicated to use Novocaine bufus solution for children under 12 years old.
Adolescents 12–18 years of age should use a local anesthetic with caution at a dose not exceeding 15 mg / kg.
With impaired renal function
In the presence of renal failure, Novocaine bufus should be used with caution.
For violations of liver function
For liver diseases leading to a weakening of hepatic blood flow, it is recommended to use Novocaine bufus with caution.
Use in the elderly
In patients over 65 years of age, therapy should be carried out with caution.
Drug interactions
anticoagulants (danaparoid, dalteparin, ardeparin, warfarin, heparin, enoxaparin): the threat of bleeding increases;
means for general anesthesia, sedatives and hypnotics, tranquilizers, narcotic analgesics: the depressing effect on the central nervous system is aggravated;
disinfectant solutions containing heavy metals: the risk of a local reaction increases, manifested in the form of edema and pain when the injection site of procaine is treated with this solution;
muscle relaxants: their effect is enhanced and lengthened;
MAO inhibitors (procarbazine, furazolidone, selegiline): the likelihood of hypotension increases;
vasoconstrictors (methoxamine, epinephrine, phenylephrine): the local anesthetic effect is prolonged;
cholinesterase inhibitors (demecarin, cyclophosphamide, thiotepa, ecothiophat, anti-myasthenic drugs): the metabolic transformation of procaine decreases;
narcotic analgesics: there is an additive effect, which is used when prescribing epidural and spinal anesthesia; with this combination, respiratory depression increases;
drugs with anti-myasthenic properties: the anti-myasthenic properties of these drugs decrease, especially under the influence of procaine in high doses, which may require additional correction of myasthenia gravis therapy;
sulfonamides: being competitive antagonists of para-aminobenzoic acid, one of the main metabolites of procaine, they reduce their activity.
Analogs
Analogues of Novocaine bufus are: Novocaine-Vial, Novocaine, Buvanestin, Ropivacaine, Bupivacaine, Lidocaine, Markaine, etc.
Terms and conditions of storage
Store in a place protected from light, out of reach of children, at a temperature not exceeding 25 ° C.
The shelf life is 3 years.
Terms of dispensing from pharmacies
Dispensed by prescription.
Reviews about Novocaine bufus
According to reviews about Novocaine bufus found on medical websites, it is a popular pain reliever. Patients consider the drug to be an effective, affordable and inexpensive local anesthetic, packaged in a convenient and safe polymer ampoule, which eliminates the risk of accidental cuts when opening it (unlike a glass ampoule). Novocaine bufus, according to reviews, is successfully used to block pain syndromes of various etiologies in dental, ophthalmic and surgical practice, as well as during painful injections of antibiotics. The tool quickly and effectively reduces the excitability of nerve endings and suppresses painful sensations.
There are no complaints about the development of adverse reactions.
Price for Novocaine bufus in pharmacies
The price of Novocaine bufus, solution for injection, for a package containing 10 ampoules of 5 ml, can be 45–70 rubles, 10 ampoules of 10 ml - 55–70 rubles.
Novocaine bufus: prices in online pharmacies
Drug name
Price
Pharmacy
Novocaine bufus 5 mg / ml solution for injection 10 ml 10 pcs.
52 RUB
Buy
Novocaine bufus 5 mg / ml solution for injection 5 ml 10 pcs.
RUB 55
Buy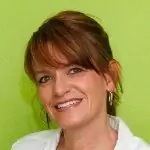 Maria Kulkes Medical journalist About the author
Education: First Moscow State Medical University named after I. M. Sechenov, specialty "General Medicine".
Information about the drug is generalized, provided for informational purposes only and does not replace the official instructions. Self-medication is hazardous to health!
Popular by topic