Table of contents: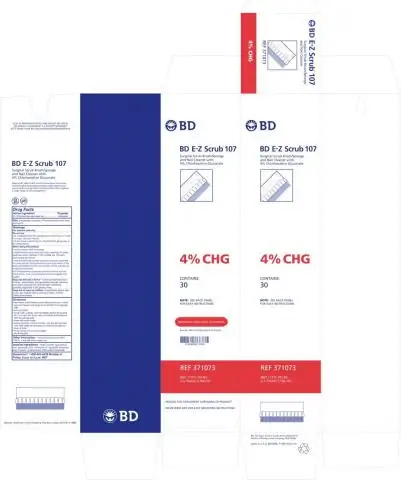 Video: Nonoxynol - Instructions For Use, Reviews, Price, Analogues
Nonoxynol
Nonoxynol: instructions for use and reviews
1. Release form and composition
2. Pharmacological properties
3. Indications for use
4. Contraindications
5. Method of application and dosage
6. Side effects
7. Overdose
8. Special instructions
9. Application during pregnancy and lactation
10. Drug interactions
11. Analogs
12. Terms and conditions of storage
13. Terms of dispensing from pharmacies
14. Reviews
15. Price in pharmacies
Latin name: Nonoxinol
ATX code: G02BB
Active ingredient: nonoxinol (nonoxinol)
Producer: Amcapharm Pharmaceutical (Germany)
Description and photo update: 01.10.2019
Prices in pharmacies: from 312 rubles.
Buy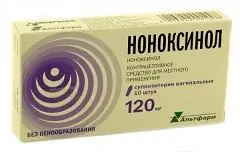 Nonoxynol is a local contraceptive.
Release form and composition
The drug is produced in the form of vaginal suppositories: torpedo-shaped, white or colorless, homogeneous, on a longitudinal cut - without visible inclusions (5 pcs. In blisters made of polyvinyl chloride film, 2 packs in a cardboard box).
1 suppository contains:
Active substance: Nonoxynol-9 - 0.12 g;
Additional components: L-, D-Lactic acid, polyethylene oxide (macrogol 4000), polyethylene oxide (macrogol 1000).
Pharmacological properties
Pharmacodynamics
Nonoxynol is a non-ionic surfactant with spermicidal action. The latter is explained by fragmentation and decreased sperm motility. The drug exhibits bactericidal activity against chlamydia and gonococci. In vitro actively destroys pathogens of HIV infections, however, reliable clinical data indicating a decrease in the risk of HIV infection with the use of this drug have not yet been obtained. Lactic acid has a beneficial effect on the normal microflora and the vaginal mucosa.
When using a suppository, the concentration of the active substance in the vagina reaches about 1-1.7%, which is sufficient to maintain spermicidal activity. The spermicidal effect of the suppository is noted immediately after its complete dissolution - approximately 10 minutes after insertion into the vagina - and is prolonged, but lasts no more than 2 hours. No foaming is observed when using nonoxynol.
Pharmacokinetics
There is no information on the pharmacokinetic parameters of nonoxynol when used in humans.
Indications for use
According to the instructions, Nonoxynol is prescribed for local contraception.
Contraindications
Salpingo-oophoritis;
Cervical erosion;
Anomalies in the development of the genitals (vagina), in which the use of the drug is difficult;
Vaginitis;
Colpitis;
Pregnancy;
Hypersensitivity to the components of suppositories.
Instructions for the use of Nonoxynol: method and dosage
Suppositories should be inserted as deeply into the vagina as possible within the range of 10-60 minutes before intercourse. It is not recommended to make a vaginal toilet within 6 hours after that (due to a decrease in the contraceptive effect of the drug).
Before re-intercourse, you must enter another suppository.
Side effects
In some cases, the use of Nonoxynol can lead to the development of dermatitis, itching, burning of the woman's vagina or the partner's penis.
As a rule, irritation goes away on its own and does not require additional therapy.
Overdose
Overdose cases have not been registered to date. The risk of accidental or deliberate overdose is minimized.
special instructions
The use of Nonoxynol should be discontinued when itching occurs.
The risk of side effects increases with frequent use of the drug.
Nonoxynol can be used simultaneously with a condom.
Application during pregnancy and lactation
During pregnancy, the appointment of Nonoxynol is contraindicated. The drug can be used as a contraceptive during lactation.
Drug interactions
To avoid a decrease in contraceptive protection, the simultaneous use of other intravaginal drugs is not recommended.
Analogs
Analogues of Nonoxynol are: Patent Oval N, Sterilin.
Terms and conditions of storage
Keep out of reach of children at temperatures up to 25 ° C.
The shelf life is 3 years.
Terms of dispensing from pharmacies
Available without a prescription.
Reviews about Nonoxynol
Basically, most doctors leave positive reviews about Nonoxynol. However, they mention that to enhance the effect, it is worth turning to barrier methods of contraception. It should be remembered that this product does not provide reliable protection against viruses and STDs (sexually transmitted diseases) and, with frequent use, can cause damage to the mucous membrane. The drug is not used for anal sex.
Nonoxynol is often discussed on Internet forums. Their visitors speak well of these contraceptive suppositories, noting their low cost, high dissolution rate, lack of foaming, and the possibility of using them during breastfeeding. In addition, women note that the drug not only protects against unwanted pregnancy, but also provides additional lubrication. However, for some women, this contraceptive is not suitable and provokes the development of vaginitis, and also causes a feeling of itching, burning and discomfort in sexual partners.
Price for Nonoxynol in pharmacies
The approximate price for Nonoxynol in pharmacies is 284-370 rubles (the package contains 10 suppositories).
Nonoxynol: prices in online pharmacies
Drug name
Price
Pharmacy
Nonoxynol 120 mg vaginal suppositories 10 pcs.
RUB 312
Buy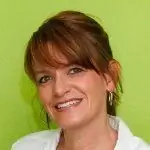 Maria Kulkes Medical journalist About the author
Education: First Moscow State Medical University named after I. M. Sechenov, specialty "General Medicine".
Information about the drug is generalized, provided for informational purposes only and does not replace the official instructions. Self-medication is hazardous to health!
Popular by topic