Table of contents: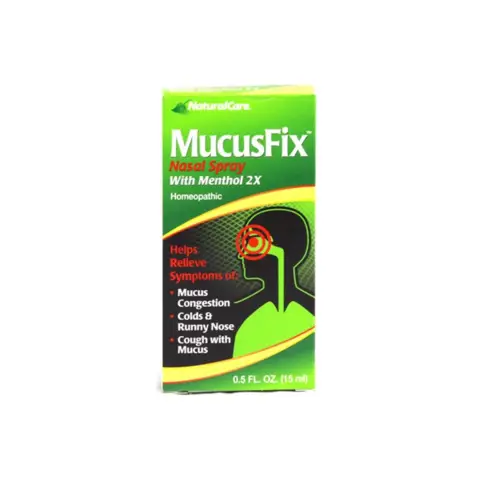 Video: Knoxprey - Instructions For Use, Price, Reviews, Spray Analogues
Knoxprey
Knoxprey: instructions for use and reviews
1. Release form and composition
2. Pharmacological properties
3. Indications for use
4. Contraindications
5. Method of application and dosage
6. Side effects
7. Overdose
8. Special instructions
9. Application during pregnancy and lactation
10. Use in childhood
11. In case of impaired renal function
12. Drug interactions
13. Analogs
14. Terms and conditions of storage
15. Terms of dispensing from pharmacies
16. Reviews
17. Price in pharmacies
Latin name: Noksprey
ATX code: R01AA05
Active ingredient: oxymetazoline (oxymetazoline)
Producer: Sperko Ukraine SP (Ukraine)
Description and photo updated: 2018-26-11
Prices in pharmacies: from 95 rubles.
Buy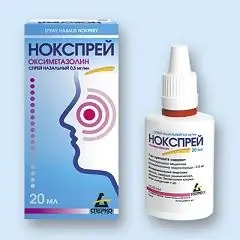 Knoxprey is a vasoconstrictor for topical use in ENT practice.
Release form and composition
Dosage form of Noxprey - nasal spray 0.05%: transparent, slightly yellowish or colorless liquid with a specific odor (10 or 20 ml each in polymer bottles equipped with spray stoppers and caps with first opening control, in a cardboard box 1 bottle).
Composition of 1 ml of the preparation:
active substance: oxymetazoline hydrochloride - 0.5 mg;
auxiliary components: eucalyptol (cineol), racemic camphor, levomenthol, propylene glycol, sodium dihydrogen phosphate monohydrate, benzalkonium chloride, disodium edetate (Trilon B), purified water, 0.1 M sodium hydroxide or hydrochloric acid solution (up to pH 4.5).
Pharmacological properties
Pharmacodynamics
Oxymetazoline hydrochloride is an alpha-adrenergic agonist derived from imidazoline. It has a local vasoconstrictor effect. The mechanism of its action is due to the ability to narrow the arterioles of the nasal mucosa, as a result of which hyperemia, edema, exudation and nasal discharge are reduced, and nasal breathing is restored.
Also, Noxprey reduces the swelling of the mucous membrane around the opening of the Eustachian tube, thereby improving drainage in otitis media and Eustachitis.
Essential oils contained in the preparation eliminate irritation of the nasal mucosa and protect it from excessive drying out.
Pharmacokinetics
After intranasal application of Noxprey, local vasoconstriction of the nasal mucosa and paranasal sinuses is observed after 5-10 minutes and lasts up to 10-12 hours.
Indications for use
Difficulty nasal breathing and nasal congestion with colds;
sinusitis;
acute rhinitis of an infectious-inflammatory and allergic etiology;
otitis media;
eustachitis;
facilitating rhinoscopy or other manipulations in the nasal cavity.
Contraindications
atrophic rhinitis;
pregnancy and lactation;
children under 6 years old;
the presence of individual hypersensitivity to the components of the drug.
According to the instructions, Knoxprey must be used with caution in the following cases: arterial hypertension, arrhythmia, chronic heart failure, severe atherosclerosis, prostatic hyperplasia with clinical symptoms, chronic renal failure, diabetes mellitus, thyrotoxicosis, angle-closure glaucoma, concomitant use of tricyclic antidepressant antidepressants or tricyclic antidepressants (MAO).
Instructions for the use of Noxprey: method and dosage
Noxprey is administered intranasally.
Adults and adolescents from 12 years old are prescribed 1–2 injections into each nasal passage, children 6–12 years old - 1 injection into each nostril. The frequency of use is 2 times a day. The duration of treatment is no more than 7 days.
Rules for using the drug: insert the tip of the bottle nozzle into the nostril and press the bottle sharply, inhaling at this moment with the nose, repeat with the second nasal passage. Do not turn the bottle upside down and tilt your head back while injecting the spray.
Side effects
sometimes: sneezing, dryness or burning sensation in the nasal membranes;
rarely: reactive hyperemia;
extremely rare: severe allergic reactions, including angioedema.
If the recommended dose is repeatedly exceeded, systemic sympathomimetic effects may develop, such as anxiety, headache, insomnia, tachycardia, increased blood pressure, nausea.
Overdose
With a significant overdose of the drug and its accidental ingestion, the following symptoms may develop: hyperthermia, cyanosis, nausea, vomiting, miosis, arrhythmia, tachycardia, arterial hypertension, vascular insufficiency, mental disorders, respiratory disorders, pulmonary edema, cardiac arrest; extremely rarely - depression of the functions of the central nervous system, up to coma.
In case of an overdose, the stomach should be flushed. Further treatment is symptomatic.
special instructions
One bottle is recommended for use by only one person (to avoid spreading the infection).
Do not exceed the recommended duration of Noxprey's use. With prolonged treatment, it is possible to reduce the vasoconstrictor effect of the drug. In case of abuse of the spray, it is possible to develop atrophy of the nasal mucosa and drug-induced rhinitis with reactive hyperemia.
Influence on the ability to drive vehicles and complex mechanisms
When used in the recommended therapeutic doses, Noxprey does not affect human cognitive, mental and motor functions.
Application during pregnancy and lactation
Pregnant and breastfeeding women are allowed to use Noxprey only if the expected benefit is definitely higher than the potential risks.
Pediatric use
The use of Noxprey is contraindicated in children under 6 years of age.
With impaired renal function
The drug should be used with caution in chronic renal failure.
Drug interactions
No other local vasoconstrictor drugs, any other intranasal drugs, tricyclic antidepressants and MAO inhibitors should be used simultaneously with Noxprey.
Analogs
Analogs of Noxprey are Vicks Active Sinex, Nazosprey, Afrin, Afrin Extro, Afrin moisturizing, Nazol, Nazol Advance, Oxymetazoline, Nazivin, Nazivin Sensitiv, Oxyfrin, Sialor Rino, Otrivin Oxy, Nesopin, Rinostop Extra.
Terms and conditions of storage
Store at temperatures up to 25 ° C out of the reach of children.
The shelf life is 3 years.
Terms of dispensing from pharmacies
Available without a prescription.
Reviews about Knoxprey
Reviews about Knoxprey are mostly positive. Patients describe it as an effective remedy that quickly relieves nasal congestion, is long lasting (up to 12 hours) and is relatively inexpensive.
Some negative reviews contain complaints of dryness of the nasal mucosa, the development of side effects and the rapid development of addiction. This, according to doctors, is due to a violation of the recommendations for the use of the drug, namely, the excess of the number of possible injections during the day and / or the duration of treatment.
Price for Knoxprey in pharmacies
The approximate price of Noxprey is 100–170 rubles for 1 bottle of 20 ml.
Knoxprey: prices in online pharmacies
Drug name
Price
Pharmacy
Noxspray 0.5 mg / ml nasal spray 20 ml 1 pc.
RUB 95
Buy
Nox spray nasal. 0.5mg / ml 20ml
RUB 98
Buy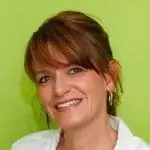 Maria Kulkes Medical journalist About the author
Education: First Moscow State Medical University named after I. M. Sechenov, specialty "General Medicine".
Information about the drug is generalized, provided for informational purposes only and does not replace the official instructions. Self-medication is hazardous to health!
Popular by topic