Table of contents: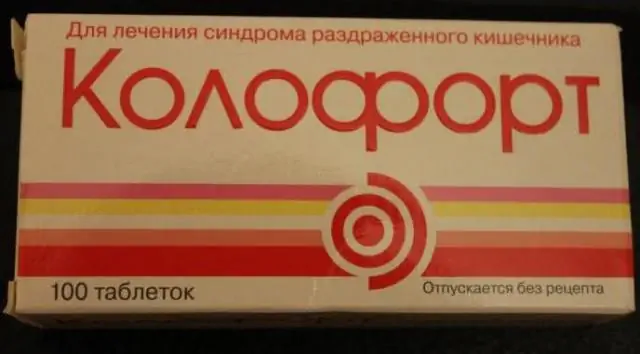 Video: Nomigren - Instructions For Use, Price, Analogues, Composition, Reviews
Nomigren
Nomigren: instructions for use and reviews
1. Release form and composition
2. Pharmacological properties
3. Indications for use
4. Contraindications
5. Method of application and dosage
6. Side effects
7. Overdose
8. Special instructions
9. Application during pregnancy and lactation
10. Drug interactions
11. Analogs
12. Terms and conditions of storage
13. Terms of dispensing from pharmacies
14. Reviews
15. Price in pharmacies
Latin name: Nomigren
ATX code: N02CA52
Active ingredient: propifenazone + caffeine + ergotamine tartrate + mecloxamine citrate + camilofin chloride (propyphenazonum + coffeinum + ergotamine tartrate + mecloxamine citrate + kamilophini chloride)
Manufacturer: Bosnalijek (Bosnia and Herzegovina)
Description and photo update: 2019-13-08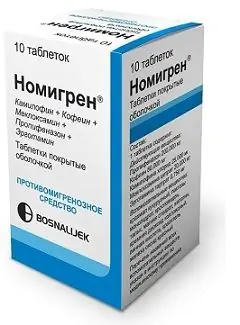 Nomigren is a non-narcotic analgesic drug with anti-migraine activity.
Release form and composition
Nomigren is produced in the form of coated tablets: dark pink, round, biconvex (10 or 20 pieces in polypropylene tubes, 1 tube in a cardboard box).
The composition of 1 tablet contains active substances:
Ergotamine tartrate - 0.75 mg;
Caffeine - 80 mg
Propifenazone - 200 mg;
Mecloxamine citrate - 20 mg;
Camilofin chloride - 25 mg.
Auxiliary components: titanium dioxide, corn starch, lactose monohydrate, crospovidone, gelatin, talc, magnesium stearate, colloidal silicon dioxide, tartaric acid, red iron oxide dye, polysorbate 80, macrogol 6000, polyacrylate dispersion, sodium carmellose.
Pharmacological properties
Nomigren is characterized by anti-migraine, analgesic and antispasmodic properties.
Pharmacodynamics
The effect of the drug is due to the active substances that are part of Nomigren.
Ergotamine is an ergot alkaloid and is a partial agonist of serotonin receptors, non-selectively blocking 5-HTIA-ID receptors. Ergotamine is characterized by alpha-adrenergic blocking activity, combined with a pronounced direct vasoconstrictor effect on the smooth muscles of the cerebral and peripheral vessels. As a result, against the background of the action of ergotamine, the tonic effect on the cerebral and peripheral vessels dominates, which makes it possible to effectively stop migraine attacks.
Propyphenazone provides an analgesic effect. Caffeine increases the rate of absorption of ergotamine and enhances its therapeutic effect. It also has a tonic effect on the vessels of the brain.
Camilofin has an antispasmodic effect, allowing you to get rid of the initial vasospasm that occurs in the prodromal phase of a migraine attack. Mecloxamine is characterized by antiemetic, anticholinergic, moderate sedative and antihistamine effects.
Pharmacokinetics
When taken orally, ergotamine is slightly absorbed from the gastrointestinal tract. Low bioavailability is due to intensive metabolism, due to the effect of "primary passage" through the liver. The main metabolites are excreted in the bile through the intestine, and about 4% of ergotamine is excreted unchanged in the urine. The elimination process of ergotamine is biphasic. In the final phase, the half-life is 21 hours.
Caffeine is well absorbed in the intestines (including the colon). Its half-life reaches 5 hours. About 10% of the substance is excreted in the urine unchanged.
After oral administration, approximately 25% of propiphenazone is involved in metabolic processes during the "primary passage" through the liver. The volume of distribution is 0.4 l / kg. The maximum level of propiphenazone in blood plasma is recorded within 30-40 minutes, the maximum therapeutic effect is observed 90 minutes after taking the drug. The half-life of propyphenazone is 2.1–2.4 hours. The substance is excreted in the urine.
The half-life of camilofin and mecloxamine is 1.5-2 hours, they are excreted through the kidneys.
Indications for use
Migraine headaches of vascular origin;
Acute migraine attacks (including those accompanied by an aura).
Contraindications
Absolute:
Organic diseases of the cardiovascular system, including severe atherosclerosis, acute myocardial infarction, angina pectoris, frequent ventricular premature beats, paroxysmal tachycardia, arterial hypertension;
Glaucoma;
Sepsis;
Obliterating diseases of peripheral vessels;
Benign prostatic hyperplasia, accompanied by urinary retention;
Thyrotoxicosis;
Severe renal and / or hepatic impairment;
Lactose intolerance, galactose / glucose malabsorption syndrome or lactase deficiency (Nomigren contains lactose);
Pregnancy and lactation;
Age up to 15 years;
Hypersensitivity to drug components.
Relative (Nomigren should be taken with caution in the presence of the following diseases / conditions):
Megacolon;
Sleep disturbances;
Anxiety disorders (panic disorder, agoraphobia);
Migraines with focal neurological disorders;
Simultaneous use with glucocorticosteroids;
Elderly age.
Instructions for use Nomigren: method and dosage
Nomigren is taken orally with water, preferably at the very beginning of the attack.
The recommended dose for the first dose is 1-2 tablets. If after 30 minutes the condition does not improve, the drug can be taken again in the same dose.
The maximum dose is up to 4 tablets per day. You can take no more than 10 tablets per week.
Long-term therapy is not recommended. If you need long-term treatment after 7 days of taking Nomigren, you need to take a break for 3-4 days.
Side effects
Central nervous system: hyperexcitability, sleep disturbances; with prolonged therapy - the development of addiction;
Digestive system: vomiting, nausea; rarely diarrhea;
Cardiovascular system: ECG changes, transient tachycardia, increased blood pressure, bradycardia, pain in the heart, decreased pulsation in the extremities, muscle pain, paresthesia in the extremities (most of these disorders are associated with an increase in peripheral vascular tone);
Others: weakness in the legs; rarely - itching, peripheral edema.
Overdose
Signs of an overdose of Nomigren are drowsiness, stupor, general weakness, anxiety, convulsions, tinnitus, paresthesia, tachycardia, high or low blood pressure, cyanosis and pain in the lower extremities (accompanied by a decrease or complete absence of pulsation in the peripheral arteries).
As a treatment, gastric lavage is prescribed (provided that Nomigren was taken no later than 4 hours ago), the intake of activated carbon. If necessary, symptomatic therapy is performed.
special instructions
According to the instructions, Nomigren is not intended for the prevention of migraine attacks.
Periodically during therapy, you need to monitor the blood picture.
Do not exceed the dosages recommended in the instructions, this will help to avoid the development of the phenomena of ergotism (in the form of spasm of peripheral vessels - loss of sensitivity, paresthesias, tingling sensations in the limbs, pain in the lower extremities, cyanosis (especially fingers), a pronounced decrease in pulsation), and also disorders from the central nervous system (in the form of seizures, coma, stupor and dizziness).
If symptoms such as numbness in the tips of the toes or hands, pain in the heart, slow or accelerated heart rate occur, you should immediately stop therapy and consult a doctor.
Nomigren can affect the psychophysical abilities of the patient, especially when taken simultaneously with alcohol or drugs that depress the central nervous system. For 2-3 hours after taking the drug, you cannot drive vehicles and work with potentially dangerous mechanisms.
Application during pregnancy and lactation
Taking Nomigren is contraindicated in pregnancy due to the stimulating effect of the uterus. The drug should not be used during lactation, since caffeine and ergotamine are determined in breast milk in sufficient quantities (there is a risk of ergotism in a child). If during lactation it is necessary to take Nomigren, breastfeeding should be stopped immediately.
Drug interactions
With the simultaneous use of Nomigren with certain drugs, the following effects may occur:
Macrolide antibiotics (including erythromycin): increasing the concentration of ergotamine in the blood plasma;
Tricyclic antidepressants, quinidine, amantadine: potentiation of the action of Nomigren;
Ethanol, sedatives: enhancing their effect;
Nicotine, beta-blockers, alpha-adrenostimulants: increased vasoconstrictor action of Nomigren;
Serotonin agonists (including sumatriptan): increased risk of prolonged vasospastic reactions.
To avoid the development of life-threatening hypertension, Nomigren should not be used concurrently with vasoconstrictor drugs.
Analogs
Analogs of Nomigren are: Camilofin chloride, Propifenazone, Caffeine, Mecloxamine citrate, Ergotamine tartrate.
Terms and conditions of storage
Keep out of reach of children at temperatures up to 25 ° C.
Shelf life is 2 years.
Terms of dispensing from pharmacies
Dispensed by prescription.
Reviews about Nomigren
There are quite numerous reviews about Nomigren. Almost all patients taking the drug report that they were able to get rid of headaches during treatment with no side effects at all. Also, which is very important for anti-migraine drugs, Nomigren helps very quickly: unpleasant symptoms disappear within 15–20 minutes after administration.
Price for Nomigren in pharmacies
The approximate price for Nomigren is 452–620 rubles (the package contains 10 tablets).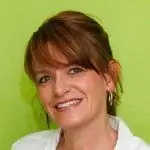 Maria Kulkes Medical journalist About the author
Education: First Moscow State Medical University named after I. M. Sechenov, specialty "General Medicine".
Information about the drug is generalized, provided for informational purposes only and does not replace the official instructions. Self-medication is hazardous to health!
Popular by topic