Table of contents: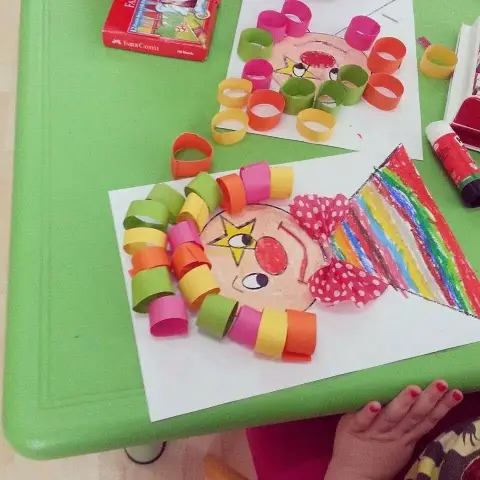 Video: Nazik For Children - Instructions For Using The Spray, Reviews, Price, Analogues
Nazik for children
Nazik for children: instructions for use and reviews
1. Release form and composition
2. Pharmacological properties
3. Indications for use
4. Contraindications
5. Method of application and dosage
6. Side effects
7. Overdose
8. Special instructions
9. Use in childhood
10. Drug interactions
11. Analogs
12. Terms and conditions of storage
13. Terms of dispensing from pharmacies
14. Reviews
15. Price in pharmacies
Latin name: Nasic for kids
ATX code: R01AB06
Active ingredient: dexpanthenol (Dexpanthenol) + xylometazoline (Xylometazoline)
Producer: Klosterfrau Berlin, GmbH (Klosterfrau Berlin, GmbH) (Germany)
Description and photo update: 09.10.2019
Prices in pharmacies: from 100 rubles.
Buy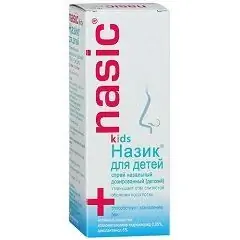 Nazik for children is a combined preparation for topical use in otorhinolaryngology (ENT), has a vasoconstrictor and decongestant effect.
Release form and composition
The drug is available in the form of a dosed nasal spray for children: clear colorless liquid [10 ml (at least 100 doses): in amber glass bottles, in a cardboard box 1 bottle complete with a pump dosing device in individual packaging; in glass vials of amber color with a built-in pump dispensing device, in a cardboard box 1 bottle. Each pack also contains instructions for using Nazik for children].
1 spray dose contains:
active ingredients: xylometazoline hydrochloride - 0.05 mg; dexpanthenol - 5 mg;
auxiliary components: sodium hydrogen phosphate dodecahydrate, potassium dihydrogen phosphate, benzalkonium chloride, purified water.
Pharmacological properties
Pharmacodynamics
Nasik for children is a combined preparation for topical use in ENT practice, which has a vasoconstrictor and decongestant effect.
Pharmacodynamics of the drug is due to the following properties of the active ingredients:
xylometazoline: has alpha-adrenomimetic activity, belongs to the group of decongestants (local vasoconstrictor agents); helps to narrow the blood vessels of the nasal mucosa, restore the patency of the nasal passages. Relief of nasal breathing usually occurs immediately after the injection of Nasic for children and lasts for 10 hours;
dexpanthenol: is a derivative of pantothenic acid (vitamin B 5) - a component of coenzyme A. After being converted into pantothenic acid in the body, dexpanthenol is involved in processes such as acetylation, carbohydrate and fat metabolism, the synthesis of acetylcholine, corticosteroids and porphyrins. Stimulates the regeneration of the skin and mucous membranes, helps to normalize cell metabolism, accelerate mitosis, and increase the strength of collagen fibers. It has a weak anti-inflammatory, regenerating and metabolic effect.
Pharmacokinetics
When applied topically, xylometazoline is almost not absorbed, therefore, its concentration in the systemic circulation is very low.
Dexpanthenol is rapidly absorbed by the skin. Once converted to pantothenic acid, it primarily binds to plasma proteins such as beta globulin and albumin. The concentration of pantothenic acid in the blood can reach from 0.5 to 1 mg / l, in the blood serum - 0.1 mg / l. Pantothenic acid is not biotransformed in the body and is excreted unchanged.
Indications for use
Spray Nazik for children is prescribed for the treatment of the following diseases and conditions in children aged 2 to 6 years:
acute respiratory pathologies, accompanied by symptoms of rhinitis;
vasomotor rhinitis;
acute allergic rhinitis;
sinusitis;
otitis media - as part of a combination therapy to reduce swelling of the nasopharyngeal mucosa;
violation of nasal breathing caused by surgery in the nasal cavity.
In addition, the drug is used to facilitate the procedure during rhinoscopy.
Contraindications
atrophic rhinitis;
dry rhinitis;
severe atherosclerosis;
arterial hypertension;
tachycardia;
glaucoma;
hyperthyroidism;
an indication of a history of surgical interventions on the meninges;
age up to 2 years;
hypersensitivity to the components of Nazik for children.
Nazik for children, instructions for use: method and dosage
Spray Nasic for children is used intranasally by injection into the nasal passage.
If the pump dispenser is packed separately, then it should be removed from the individual packaging and screwed onto the neck of the bottle. After the bottle is ready for the first use, it is necessary to remove the protective cap and press the pump dispenser several times, directing the jet into the air until a uniform spray appears.
During the procedure, the bottle should be held in an upright position. During the injection, the child should inhale lightly through the nose.
Recommended dosage of Nazik for children: 1 dose (one injection) in each nasal passage 3-4 times a day. The duration of the course of treatment is 5-7 days.
Side effects
Against the background of frequent and / or prolonged use of the drug, the following side effects may develop: sneezing, hypersecretion, dry rhinitis, dryness and / or irritation of the nasopharyngeal mucosa, burning, tingling, swelling of the nasal mucosa, development of allergic reactions, vomiting, headache, insomnia, increased blood pressure (BP), palpitations, visual impairment. With prolonged use of high doses, symptoms of depression may appear.
Overdose
Symptoms: nausea, vomiting, fever, mydriasis, cyanosis, convulsions, hallucinations, cardiac arrhythmias, hypertension, cardiac arrest, respiratory failure, pulmonary edema. In addition, in case of an overdose, a manifestation of a negative effect on the central nervous system can be increased drowsiness, a decrease in body temperature, bradycardia, shock, respiratory arrest and coma.
Treatment: in case of an overdose or accidental intake of Nazik for children inside, you must immediately rinse the stomach and take activated charcoal. Provide the patient with oxygen ventilation of the lungs, take the necessary measures to stabilize blood pressure. If necessary, the administration of antipyretic and anticonvulsants is indicated. The use of vasoconstrictor drugs is contraindicated.
special instructions
The nasal passages should be cleaned before each procedure.
After opening, the contents of the bottle are suitable for use within 3 months.
Influence on the ability to drive vehicles and complex mechanisms
During the period of treatment, patients are advised to be careful when performing potentially hazardous activities that require increased attention and high speed of psychomotor reactions.
Pediatric use
The use of Nazik for children is contraindicated in pediatric patients under the age of 2 years.
Drug interactions
With the simultaneous use of Nazik for children, concomitant therapy with monoamine oxidase inhibitors or tricyclic antidepressants can lead to an increase in blood pressure.
Analogs
The analogues of Nazik for children are Rinofluimucil, Adrianol for children, Nazik, SeptaNazal, Xilong Kids, Xilong, Naximin, Alergomax, Vibrocil, Xymelin extra, Evkazolin, Sanorin.
Terms and conditions of storage
Keep out of the reach of children.
Store at temperatures up to 25 ° C.
The shelf life is 3 years.
Terms of dispensing from pharmacies
Available without a prescription.
Reviews about Nazika for children
Reviews about Nazik for children are mostly positive. After applying the spray, nasal congestion quickly disappears, while the nasal mucosa does not dry out. Many parents also refer to the advantages of the drug as a convenient dispensing device.
Price for Nazik for children in pharmacies
The price of Nazik for children for a package containing 1 bottle of 10 ml (at least 100 doses) with a built-in dosing device or with a pump dosing device in an individual package can be 125–158 rubles.
Nazik for children: prices in online pharmacies
Drug name
Price
Pharmacy
Nasic for children 0.05 mg + 5 mg / dose nasal spray for children 10 ml 1 pc.
RUB 100
Buy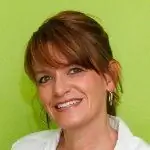 Maria Kulkes Medical journalist About the author
Education: First Moscow State Medical University named after I. M. Sechenov, specialty "General Medicine".
Information about the drug is generalized, provided for informational purposes only and does not replace the official instructions. Self-medication is hazardous to health!
Popular by topic