Table of contents: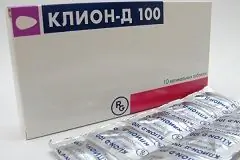 Video: Klion-d - Instructions For Use, Indications, Doses, Reviews
Klion-d
Instructions for use:
1. Pharmacological action
2. Release form
3. Indications for use
4. Contraindications
5. Instructions for use
6. Side effects
7. Storage conditions
Prices in online pharmacies:
from 318 rub.
Buy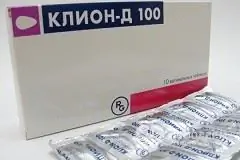 Klion-d is a combined synthetic drug with antifungal, antibacterial and antiprotozoal action, used in gynecology.
pharmachologic effect
The active ingredients of Klion-d have an antiprotozoal, antibacterial and antifungal effect.
The drug is active against:
Giardia lamblia;
Fusobacterium spp.;
Prevotella spp.;
Eubacterium spp.;
Gardnerella vaginalis;
Peptostreptococcus spp.;
Bacteroides spp.;
Peptococcus spp.;
Entamoeba histolytica;
Trichomonas vaginalis;
Clostridium spp.;
Klion-d also has an antifungal effect against yeasts and dermatophytes, mainly against Candida albicans.
According to reviews, Klion-d is well tolerated and does not change the composition of the normal microflora and acidity of the vagina.
Release form
Klion-d is produced in the form:
Tablets, each tablet contains 250 mg of metronidazole, 20 tablets per pack;
Infusion solution in a bottle of 100 ml;
Oval biconvex vaginal tablets with a pointed end and engraving "100" (suppositories Klion-d or Klion-d 100), each tablet contains 100 mg of metronidazole and miconazole nitrate. 10 candles per pack.
Indications for use of Klion-d
According to the instructions, Klion-d is used to treat infectious and inflammatory diseases caused by fusobacteria, clostridia, bacteroids and anaerobic cocci:
Abscesses in the pelvic area;
Sepsis;
Osteomyelitis;
Endometritis;
Gas gangrene;
Peritonitis;
Meningitis.
Also, Klion-d is used as a prevention of postoperative infectious complications, which can be caused by anaerobic flora - bacteroids and anaerobic streptococci, especially after operations on the pelvic organs and the abdominal cavity.
Klion-d 100 is used as a local treatment for vaginitis of mixed etiology, which simultaneously cause Trichomonas spp. and Candida spp.
Contraindications
According to the instructions, Klion-d is contraindicated for:
Leukopenia;
Liver failure;
Hypersensitivity to the components of Klion-d and other azoles;
Organic lesions of the central nervous system, including epilepsy.
Klion-D during pregnancy in the first and second trimesters, in children under 12 years of age and during lactation is contraindicated for use in any dosage form.
According to the instructions, Klion-d is prescribed with caution in case of microcirculation disorders and diabetes mellitus. When using Klion-d, you should not drink alcohol.
Instructions for use Klion-d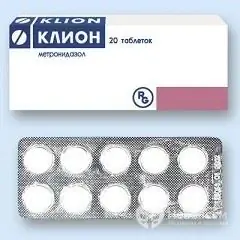 According to the instructions, Klion-d is taken in the form of tablets:
With trichomonadosis - one twice a day, morning and evening, for 10 days. It is possible to use 8 tablets as a single dose in the evening;
With lambliasis - 2 tablets 2 times a day for a week;
With amoebiasis - 2 tablets three times a day for 7-10 days.
The infusion solution is used intravenously and drip for 7 days. If the condition improves, they switch to oral administration of Klion-d 3 times a day, 400 mg.
Suppositories Klion-d are used intravaginally, after moistening the tablet with water. Usually the course of treatment with Klion-d 100 lasts 10 days with simultaneous oral administration of drugs containing metronidazole (Klion-d).
During the period of using Klion-d suppositories, it is recommended to refrain from sexual intercourse. It is also recommended to simultaneously treat the sexual partner Klion-d for oral administration, regardless of whether he has a disease.
During pregnancy, Klion-d is approved for use only under strict indications in the third trimester. Usually the drug is prescribed for vaginal candidiasis (thrush).
According to reviews, Klion-d during pregnancy is the safest and most effective when used at 36-37 weeks.
Side effects
When using Klion-d 100 according to the instructions, various side effects may occur - itching, pain, irritation and burning of the vaginal mucosa. The use of Klion-d suppositories can also cause white, thick, mucous, odorless vaginal discharge and a burning sensation or irritation of the penis in the partner.
According to reviews, Klion-d, when taken orally, can cause vomiting, decreased appetite, nausea, headache, changes in taste, dizziness, metallic taste in the mouth, constipation, abdominal pain and diarrhea.
According to reviews, Klion-d rarely causes allergic reactions in the form of itching, rash and urticaria.
Storage conditions
Klion-d is dispensed according to a medical prescription. The shelf life of the drug is 5 years.
Klion-d: prices in online pharmacies
Drug name
Price
Pharmacy
Klion-D 100 100 mg + 100 mg vaginal tablets 10 pcs.
RUB 318
Buy
Reviews Klion-D 100
RUB 318
Buy
Klion-D pills vaginal. 100mg 10 pcs.
338 r
Buy
Information about the drug is generalized, provided for informational purposes only and does not replace the official instructions. Self-medication is hazardous to health!
Recommended: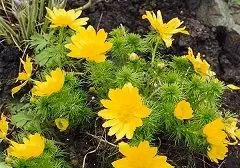 Adonis is a herbaceous plant from the genus of buttercups. The pharmaceutical industry produces on the basis of adonis tincture and tablets of Adonizid, which are prescribed for cardiac neurosis, vegetative vascular dystonia, etc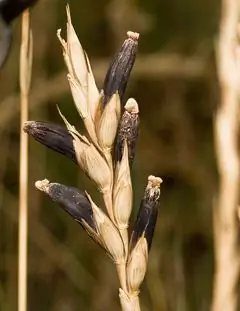 Ergot is a parasitic fungus of the ergot family found on some cereals, most often on ears of wheat and rye. In official medicine, drugs made from ergot alkaloids are used to treat nervous disorders, migraines, and uterine bleeding. In folk medicine, ergot is used for headaches, migraines, mental disorders, and also as a vasodilator in the treatment of hypertension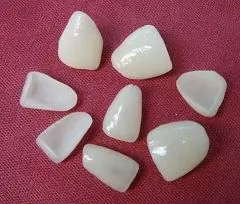 Veneers are thin plates that cover the teeth in order to correct defects, change the color and shape of the teeth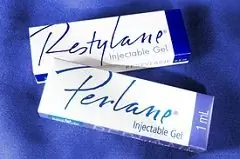 Perline is a wrinkle correction drug developed by the Swedish company O-Med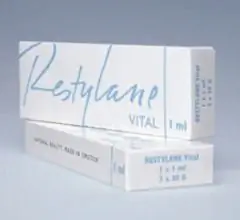 Restylane is a natural product used to correct wrinkles, nasolabial folds, lip shape and facial contours