Table of contents: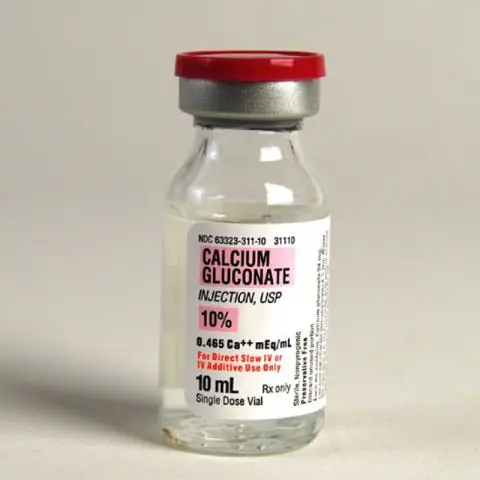 Video: Calcium Gluconate-Vial - Instructions For The Use Of Injections, Reviews
Calcium Gluconate-Vial
Calcium gluconate-Vial: instructions for use and reviews
1. Release form and composition
2. Pharmacological properties
3. Indications for use
4. Contraindications
5. Method of application and dosage
6. Side effects
7. Overdose
8. Special instructions
9. Use in childhood
10. In case of impaired renal function
11. Drug interactions
12. Analogs
13. Terms and conditions of storage
14. Terms of dispensing from pharmacies
15. Reviews
16. Price in pharmacies
Latin name: Calcium gluconate-Vial
ATX code: A12AA03
Active ingredient: calcium gluconate (Calcium gluconate)
Producer: North China Pharmaceutical Corporation (China)
Description and photo update: 2019-05-07
Prices in pharmacies: from 52 rubles.
Buy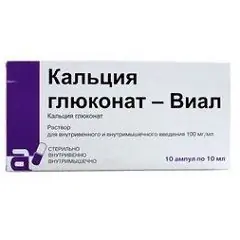 Calcium gluconate-Vial is a drug whose action is aimed at replenishing the lack of calcium in the body.
Release form and composition
Dosage form - solution for intravenous and intramuscular administration: transparent, somewhat yellowish or colorless (in a cardboard box 1 blister pack containing 10 ampoules of 10 ml, and instructions for the use of Calcium gluconate-Vial).
Composition of 1 ml solution:
active substance: calcium gluconate monohydrate - 100 mg;
auxiliary components: calcium hydroxide - 0.5 mg; lactic acid - 5 mg; water for injection - up to 1 ml.
Pharmacological properties
Pharmacodynamics
Calcium gluconate-Vial is one of the calcium preparations, its action is aimed at replenishing the deficiency of calcium ions, which is necessary to ensure the process of transmission of nerve impulses, contraction of smooth and skeletal muscles, bone formation, myocardial function, blood coagulation.
The drug, when administered intravenously, has a stimulating effect on the sympathetic division of the autonomic nervous system, and also has a moderate diuretic property and enhances the release of epinephrine by the adrenal glands.
Pharmacokinetics
Parenteral administration of calcium gluconate monohydrate is evenly distributed in all organs and tissues with blood flow. Approximately 45% of the substance in plasma is in a complex with proteins.
Penetrates through the placental barrier into breast milk. Calcium gluconate is excreted from the body mainly by the kidneys.
Indications for use
diseases accompanied by such disorders as hypocalcemia, disturbances in the conduction of nerve impulses in muscle tissues, increased permeability of cell membranes (including vessels);
hypoparathyroidism (osteoporosis, latent tetany), disorders of vitamin D metabolism, including rickets (spasmophilia, osteomalacia), hyperphosphatemia in patients with chronic renal failure;
increased need for calcium (during the period of increased growth of the body, pregnancy, lactation), insufficient content of calcium in food, disorders of its metabolism (during the postmenopausal period);
increased excretion of calcium associated with prolonged adherence to bed rest, chronic diarrhea, secondary hypocalcemia against the background of prolonged therapy with diuretics, antiepileptic drugs, glucocorticosteroids;
bleeding of various origins;
allergic diseases, including serum sickness, urticaria, angioedema, febrile syndrome, pruritic dermatoses, pruritus, reactions to food intake and drug administration;
eclampsia;
hyperkalemic form of paroxysmal myoplegia;
toxic liver damage, parenchymal hepatitis, nephritis;
rickets, bronchial asthma, pulmonary tuberculosis, dystrophic alimentary edema, lead colic, osteomalacia.
Contraindications
Absolute:
severe hypercalciuria;
hypercalcemia (the concentration of Ca 2+ should not be higher than 6 mEq / l or 12 mg%);
sarcoidosis;
calcium nephrourolithiasis;
simultaneous intake of cardiac glycosides (risk of arrhythmias);
individual intolerance to the components of the drug.
Relative (the introduction of injections of Calcium gluconate-Vial is prescribed under medical supervision):
chronic renal failure in a moderate course;
dehydration;
diarrhea;
chronic circulatory failure;
electrolyte disturbances (associated with the likelihood of hypercalcemia);
slight hypercalciuria;
burdened history of calcium nephrourolithiasis;
hypercoagulation;
widespread atherosclerosis;
age up to 18 years.
Calcium gluconate-Vial, instructions for use: method and dosage
Calcium gluconate-Vial can be administered intramuscularly, intravenously, or slowly (over 2–3 minutes).
Recommended dosage regimen (10% solution):
adults: 5-10 ml, the frequency of administration is determined by the nature of the disease and the patient's condition, the drug can be administered daily or once every 2-3 days;
children: 1–5 ml (dose is determined by age) once every 2–3 days; intramuscular injection of the drug is not recommended.
Before administration, the solution must be warmed to body temperature. The syringe should not contain ethanol residues, as this can lead to precipitation of the active substance.
Side effects
Possible side reactions depending on the method of administration of the solution:
intramuscular and intravenous administration: bradycardia, vomiting, nausea, diarrhea;
intramuscular injection: necrosis at the injection site;
intravenous administration: sensation of heat, burning sensation in the mouth; rapid introduction - fainting, arrhythmia, lowering blood pressure, cardiac arrest.
Overdose
the main symptoms of calcium gluconate overdose: hypercalcemia;
therapy of the condition: calcitonin (intravenously) at the rate of 5-10 IU / kg bw per day (the drug is diluted in 500 ml of 0.9% sodium chloride solution, injected drip for 6 hours).
special instructions
In order to reduce the likelihood of nephrourolithiasis, it is recommended to drink plenty of fluids.
With mild hypercalciuria, decreased glomerular filtration rate, or history of nephrourolithiasis, Calcium gluconate-Vial should be administered with caution, and urinary calcium should be monitored.
Pediatric use
Intramuscular injections of Calcium gluconate-Vial are not recommended for patients under 18 years of age, which is associated with the risk of developing necrosis.
With impaired renal function
In chronic renal failure in a moderate course, Calcium gluconate-Vial is prescribed under medical supervision.
Drug interactions
ethanol, carbonates, salicylates, sulfates: pharmaceutically incompatible with calcium gluconate, since the formation of insoluble / hardly soluble calcium salts is likely in the combined use;
antibiotics of the tetracycline series: the formation of insoluble complexes occurs, which leads to a decrease in the antibacterial effect;
blockers of slow calcium channels: their effect is reduced; with intravenous administration of a solution of Calcium gluconate-Vial before and after verapamil, a decrease in its hypotensive effect is noted;
quinidine: it is possible to increase its toxicity and slow down intraventricular conduction;
cardiac glycosides: combined use is not recommended, which is associated with an increase in the cardiotoxic effect of these drugs;
thiazide diuretics: it is possible to increase hypercalcemia, decrease the effect of calcitonin in hypercalcemia, decrease the bioavailability of phenytoin.
Analogs
Analogs of Calcium gluconate-Vial are: Calcium gluconate-SOLOpharm, Calcium gluconate solution for injection 10%, Calcium gluconate, Calcium gluconate B. Brown, Calcium gluconate Velpharm, Calcium gluconate stabilized, Calcium gluconate-LekT, Calcium gluconate Extratab and dr.
Terms and conditions of storage
Store in a place protected from light at temperatures up to 25 ° C. Keep out of the reach of children.
The shelf life is 3 years.
Terms of dispensing from pharmacies
Dispensed by prescription.
Reviews about Calcium Gluconate-Vial
Reviews of Calcium Gluconate-Vial are mostly positive. The drug is used for various indications, while most often indicate its high efficiency.
In some cases, patients report the development of side effects. The cost of the solution is estimated to be affordable.
Price for Calcium gluconate-Vial in pharmacies
The approximate price for Calcium gluconate-Vial, solution for intravenous and intramuscular administration of 100 mg / ml, for 10 ampoules of 10 ml is 151-168 rubles.
Calcium gluconate-Vial: prices in online pharmacies
Drug name
Price
Pharmacy
Calcium gluconate-Vial 100 mg / ml solution for intravenous and intramuscular administration 10 ml 10 pcs.
52 RUB
Buy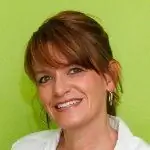 Maria Kulkes Medical journalist About the author
Education: First Moscow State Medical University named after I. M. Sechenov, specialty "General Medicine".
Information about the drug is generalized, provided for informational purposes only and does not replace the official instructions. Self-medication is hazardous to health!
Recommended: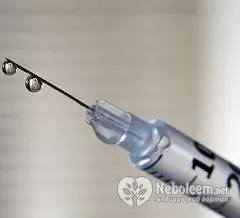 Slimming shots, in theory, suppress hunger and speed up fat burning. Is it really?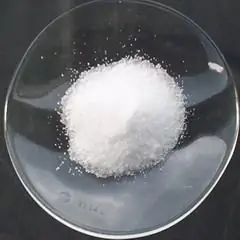 Sodium gluconate is a white powder widely used in the food and metal industries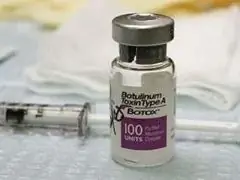 Botox is a drug based on the purified neurotoxin botulism A, used to correct wrinkles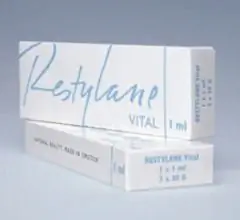 Restylane is a natural product used to correct wrinkles, nasolabial folds, lip shape and facial contours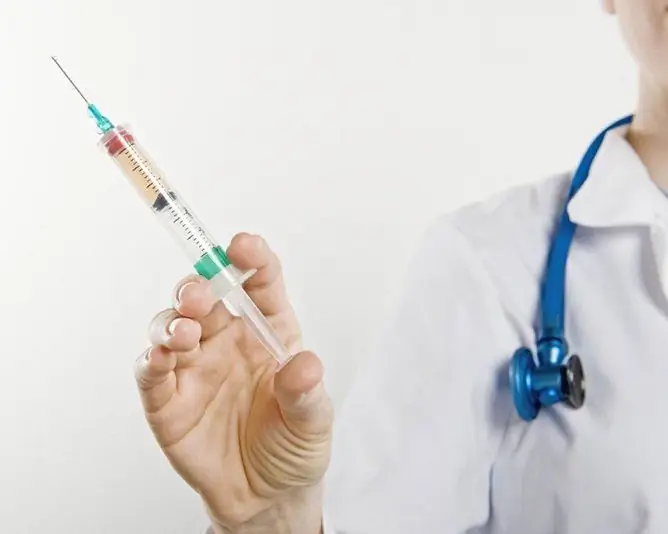 Pressure injections during a hypertensive crisis can quickly lower blood pressure and improve the patient's condition, prevent the development of complications