Table of contents: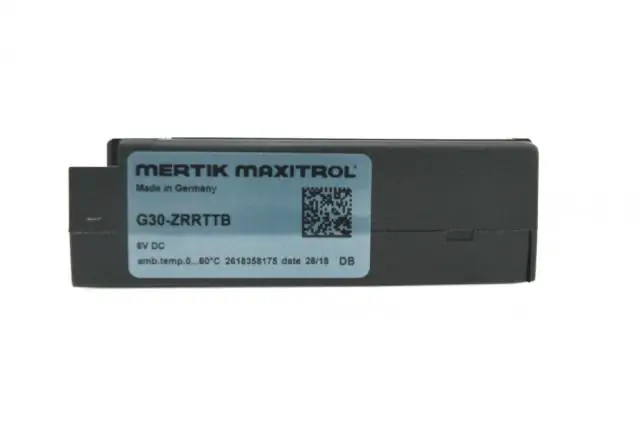 Video: Maxitrol - Instructions For Using Eye Drops, Price, Reviews
Maxitrol
Maxitrol: instructions for use and reviews
1. Release form and composition
2. Pharmacological properties
3. Indications for use
4. Contraindications
5. Method of application and dosage
6. Side effects
7. Overdose
8. Special instructions
9. Application during pregnancy and lactation
10. Use in childhood
11. Drug interactions
12. Analogs
13. Terms and conditions of storage
14. Terms of dispensing from pharmacies
15. Reviews
16. Price in pharmacies
Latin name: Maxitrol
ATX code: S01CA01
Active ingredient: dexamethasone (dexamethasone) + neomycin (neomycin) + polymyxin B (polymyxin B)
Manufacturer: Alcon-Couvrer N. V. S. A. (Alcon-Couvreur NVSA) (Belgium)
Description and photo update: 2019-20-08
Prices in pharmacies: from 350 rubles.
Buy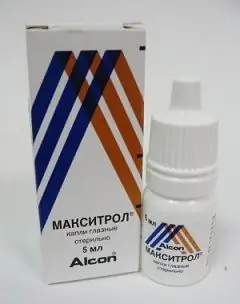 Maxitrol is a combined agent with antibacterial and anti-inflammatory action for topical use in ophthalmology.
Release form and composition
Dosage form - eye drops (5 ml in vials with a "Drop Tainer" dosing device, in a cardboard box 1 vial).
Active ingredients in 1 ml drops:
Polymyxin B sulfate - 6000 units;
Neomycin sulfate - 3500 IU;
Dexamethasone - 1 mg.
Additional components: polysorbate 20, hydroxypropyl methylcellulose, distilled water, neutral additives, benzalkonium chloride (preservative).
Pharmacological properties
Pharmacodynamics
Maxitrol is a combination drug. Its action is due to the properties of active ingredients:
neomycin is an antibiotic from the aminoglycoside group that has a bactericidal effect due to a violation of bacterial cell protein synthesis. Active against Streptococcus viridans, Corynebacterium diphtheriae, Aerobacter aerogenes, Escherichia coli, Proteus vulgaris, Staphylococcus aureus, Haemophilus influenzae, Klebsiella pneumoniae. Shows little activity in streptococcal infections. Not effective for diseases caused by viruses, anaerobic flora and pathogenic fungi. Neomycin resistance develops slightly and slowly;
polymyxin B is an antibiotic of polypeptide structure, the mechanism of action of which is mainly due to the ability to block the permeability of the cytoplasmic membrane of bacterial cells. Active against Klebsiella pneumoniae, Aerobacter aerogenes, Koch-Weeks bacillus, Escherichia coli, Pseudomonas aeruginosa;
dexamethasone is a glucocorticosteroid that has antiallergic, desensitizing and pronounced anti-inflammatory effect. It also has an anti-exudative effect.
Due to the combination of a glucocorticosteroid with antibiotics, Maxitrol reduces the risk of developing an infectious process.
Pharmacokinetics
Considering the local route of administration of the drug, its systemic absorption is low.
Indications for use
According to the instructions, Maxitrol is used to treat infections of the eyes and their appendages:
Conjunctivitis;
Blepharitis;
Keratitis;
Keratoconjunctivitis;
Iridocyclitis.
Also, the drug is prescribed for the prevention of postoperative inflammation of the anterior part of the eye.
Contraindications
Tuberculous eye diseases;
Mycobacterial eye infection;
Fungal eye diseases;
Viral eye diseases (including chickenpox caused by the herpes simplex virus keratitis);
Acute shingles;
Purulent corneal ulcer, purulent infection of the mucous membrane of the eye and eyelids caused by microorganisms resistant to the action of neomycin;
Conditions after removal of a corneal foreign body;
Hypersensitivity to drug components.
Eye drops Maxitrol should be used with caution in cataracts and glaucoma.
Instructions for use of Maxitrol: method and dosage
The drug is instilled into the conjunctival sac of the affected eye.
For mild infectious processes, 1-2 drops are prescribed every 4-6 hours. In severe cases of the disease, Maxitrol is instilled every hour, then the frequency of instillation is reduced as inflammation decreases.
Side effects
Local side effects: allergic reactions accompanied by conjunctival redness, swelling of the eyelids and itching;
Side effects due to dexamethasone: slowing down the wound healing process, posterior subcapsular cataract, increased intraocular pressure, in some cases leading to the development of glaucoma, damage to the optic nerve and visual fields; in diseases that contribute to thinning of the sclera or cornea, their perforation is possible.
With prolonged use of Maxitrol eye drops, there is a possibility of developing fungal infections of the cornea, the appearance of which may be indicated by non-healing corneal ulcers. Secondary bacterial infection is possible due to suppression of the patient's body defense reaction.
Overdose
Overdose cases have not been reported to date.
special instructions
With long-term treatment (more than 10 days), intraocular pressure should be monitored.
The bottle must be shaken before each use and tightly closed after instillation.
Application during pregnancy and lactation
The experience of using Maxitrol during pregnancy and lactation is not enough to assess the degree of its safety. Therefore, the drug can only be prescribed by a doctor if he decides that the intended benefits of therapy are higher than the potential risks.
If treatment is required during lactation, it is recommended to stop breastfeeding.
Pediatric use
There are no data on the efficacy and safety of Maxitrol when used for the treatment of children.
Drug interactions
The interaction of Maxitrol with other drugs is unknown.
If necessary, the simultaneous use of other topical ophthalmic drugs between instillations should be observed at least 10-minute intervals.
Analogs
Analogues of Maxitrol are: Dexa-Gentamicin, Dex-Tobrin, Medetrom, Polydexa, Polydexa with Felinephrine.
Terms and conditions of storage
Store in an upright position at a temperature of 8 to 30 ° C out of reach of children.
Shelf life - 2 years, after opening the bottle - 4 weeks.
Terms of dispensing from pharmacies
Dispensed by prescription.
Reviews of Maxitrol
In general, the reviews about Maxitrol are positive. Patients note the high efficacy of the drug when used according to indications. The disadvantages include the relatively high price, short shelf life after opening the bottle, and the sale of drops only by prescription.
Some negative reviews contain complaints either about the lack of severity of the effect, or about the development of side reactions.
Price for Maxitrol in pharmacies
The price of Maxitrol for 1 bottle of 5 ml varies from 415 to 525 rubles. depending on the pharmacy chain in which it is sold.
Maxitrol: prices in online pharmacies
Drug name
Price
Pharmacy
Maxitrol eye drops 5 ml 1 pc.
RUB 350
Buy
Maxitrol eye drops 5ml
575 RUB
Buy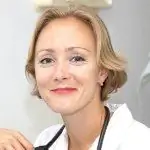 Anna Kozlova Medical journalist About the author
Education: Rostov State Medical University, specialty "General Medicine".
Information about the drug is generalized, provided for informational purposes only and does not replace the official instructions. Self-medication is hazardous to health!
Popular by topic