Table of contents: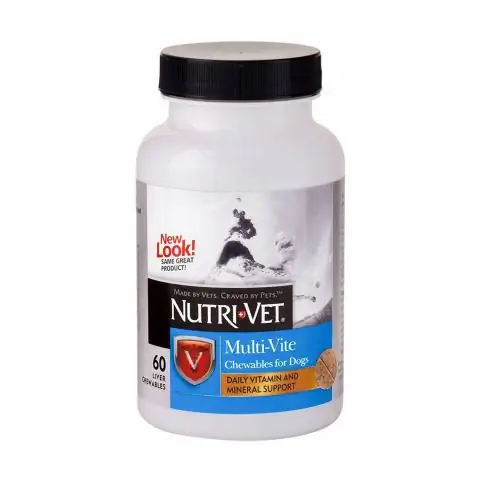 Video: Macrovit - Instructions For The Use Of Vitamins, Reviews, Price, Analogues
Macrovit
Macrovit: instructions for use and reviews
1. Release form and composition
2. Pharmacological action
3. Indications for use
4. Contraindications
5. Method of application and dosage
6. Side effects
7. Overdose
8. Special instructions
9. Application during pregnancy and lactation
10. Drug interactions
11. Analogs
12. Terms and conditions of storage
13. Terms of dispensing from pharmacies
14. Reviews
15. Price in pharmacies
Latin name: Makrovit
ATX code: A11BA
Active ingredient: Multivitamins (Polyvitaminum)
Manufacturer: Krka (Slovenia)
Description and photo update: 2019-07-08
Prices in pharmacies: from 159 rubles.
Buy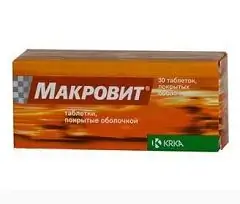 Macrovit is a multivitamin medicine.
Release form and composition
Vitamins Macrovit are produced in the form of coated tablets: orange, biconvex, round, inclusions are allowed (in blisters of 10 pcs., 3 blisters in a cardboard box).
The composition of 1 tablet includes:
Vitamin C (ascorbic acid) - 80 mg;
Vitamin B12 (as cyanocobalamin, 0.1% in mannitol) - 2 mg;
Vitamin A (retinol in the form of palmitate, synthetic) - 0.88 mg;
Vitamin D3 (colecalciferol in oily form, concentrate) - 0.1 mg;
Vitamin E (as alpha-tocopherol acetate) 5 mg
Vitamin B1 (thiamine as mononitrate) - 0.5 mg;
Vitamin B6 (pyridoxine as hydrochloride) 1 mg
Vitamin B5 (calcium as pantothenate) 5 mg
Vitamin PP (nicotinamide) - 5 mg;
Vitamin B2 (riboflavin) 0.6 mg
Auxiliary components: sucrose, lactose monohydrate, titanium dioxide (E171), liquid dextrose (in the form of a dry substance), sunset yellow dye (E110), sorbitol, polysorbate 80, glycerol, magnesium stearate, castor oil, povidone, emulsion wax, antifoam 1510, flavors (peach 78123-33, tangerine 61105).
pharmachologic effect
Macrovit is a complex of vitamins that are involved in a variety of biochemical processes in the body.
Vitamin A is involved in the biosynthesis of the photosensitive pigment of the retina.
Vitamins of group B (nicotinamide, pantothenic acid, B 1, B 2, B 6) are essential elements of the metabolism of fats, proteins and carbohydrates, are involved in the synthesis of neurotransmitters and the metabolism of erythrocytes.
Vitamin C increases the absorption of iron and participates in many redox processes in the body.
Vitamin D improves calcium absorption.
Vitamin E belongs to physiological antioxidants that prevent damage to cell membranes and maintain their functional activity.
Pharmacodynamics and pharmacokinetics
Due to the multicomponent composition, the pharmacodynamics and pharmacokinetics of Makrovit are currently poorly understood.
Indications for use
According to the instructions, Macrovit is prescribed if there is an increased need for vitamins, which occurs for the following reasons:
A period of intense sports;
Increased physical and / or mental stress;
Irregular and unbalanced nutrition, including adherence to diets, seasonal lack of fresh fruits and vegetables, decreased appetite in the elderly, as well as alcohol and nicotine addiction;
Pregnancy and lactation.
Contraindications
Hypervitaminosis A and D;
Age up to 6 years;
Hypersensitivity to drug components.
In case of malabsorption syndrome of galactose / glucose, congenital fructose intolerance and deficiency of lactase or isomaltase / sucrase, the drug is not recommended to be taken.
Instructions for use of Macrovit: method and dosage
Vitamins are taken orally, after meals.
The tablets must be chewed or kept until completely dissolved in the mouth.
Single dose - 1 tablet. The frequency of admission is determined by age:
Children 6-10 years old: 1-2 times a day;
Adults and children from 10 years old: 2-3 times a day.
The duration of the course is from 20 to 30 days. On the recommendation of a doctor, repeated courses are possible.
Side effects
During the use of Macrovit, allergic reactions may develop. In this case, it is necessary to interrupt therapy and consult a doctor.
Long-term use in high doses can lead to hypervitaminosis A and D.
The composition of vitamins Macrovit includes glycerol, high doses of which can cause disorders of the digestive system (in the form of diarrhea) and headache.
Overdose
Taking Makrovit for a long time can provoke hypervitaminosis of vitamins A and D, but the risk of developing such a condition is minimal.
special instructions
Children under 14 years of age can only take Macrovit as directed by a doctor.
Do not exceed the recommended daily dose of the drug.
Due to the components included in the tablets, it is necessary to take into account the likelihood of developing undesirable effects:
Azo dye E 110: hypersensitivity reactions with an asthmatic component (more often observed in patients with hypersensitivity to acetylsalicylic acid);
Glycerol: headache, gastrointestinal dyspepsia;
Polyol: diarrhea.
During therapy, urine may turn yellow, which does not pose a threat to health and is explained by the riboflavin that is part of the drug.
Patients with diabetes mellitus should take into account that 1 tablet contains 150 mg of glucose and 610 mg of sucrose.
Influence on the ability to drive vehicles and complex mechanisms
No adverse effect of the drug on the ability to drive and perform work associated with complex mechanisms has not been identified.
Application during pregnancy and lactation
Acceptance of Makrovit during pregnancy and breastfeeding is possible only after consultation with a specialist.
Drug interactions
To avoid overdose, the simultaneous use of other multivitamin complexes is not recommended.
Analogs
Macrovit's analogues are: Revit, Vitamult, Undevit, Vetoron, Gendevit, Multi-tabs, Pentovit, Neuromultivit, Unigamma, Pikovit.
Terms and conditions of storage
Store in a dark, dry place out of reach of children at temperatures up to 25 ° C.
Shelf life is 2 years.
Terms of dispensing from pharmacies
Available without a prescription.
Reviews about Macrovit
Most of the reviews about Macrovit are positive. Patients talk about good tolerance and low cost of the vitamin complex, as well as the absence of pronounced side effects. During the treatment of vitamin deficiencies, the well-being of patients taking the drug significantly improves due to an increase in the content of essential vitamins in the body.
The price of Macrovit in pharmacies
The price of Macrovit per package, which includes 30 tablets, varies from 170 to 195 rubles.
Macrovit: prices in online pharmacies
Drug name
Price
Pharmacy
Macrovit film-coated tablets 30 pcs.
159 r
Buy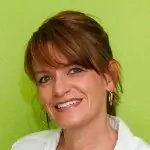 Maria Kulkes Medical journalist About the author
Education: First Moscow State Medical University named after I. M. Sechenov, specialty "General Medicine".
Information about the drug is generalized, provided for informational purposes only and does not replace the official instructions. Self-medication is hazardous to health!
Popular by topic