Table of contents: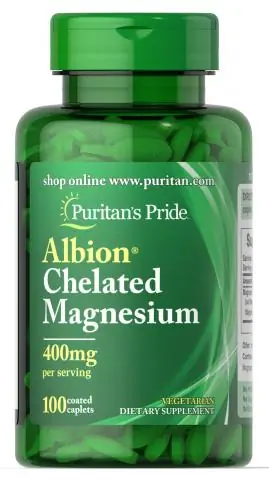 Video: Calcium Chelate Evalar - Instructions For Use, Reviews, Price, Composition
Calcium chelate Evalar
Calcium chelate Evalar: instructions for use and reviews
1. Release form and composition
2. Pharmacological properties
3. Indications for use
4. Contraindications
5. Method of application and dosage
6. Side effects
7. Overdose
8. Special instructions
9. Application during pregnancy and lactation
10. Use in childhood
11. Drug interactions
12. Analogs
13. Terms and conditions of storage
14. Terms of dispensing from pharmacies
15. Reviews
16. Price in pharmacies
Latin name: Calcium chelate Evalar
Active ingredient: calcium bisglycinate (Calcium bisglycinate)
Manufacturer: CJSC "Evalar" (Russia)
Description and photo update: 2019-08-07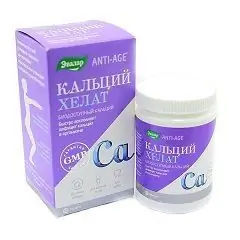 Calcium chelate Evalar is a dietary supplement (BAA) to food, which is a source of calcium.
Release form and composition
Supplements are produced in the form of tablets, the weight of which is 1.3 g (60 pcs in a package and instructions for use Calcium chelate Evalar).
1 tablet contains:
active substance: calcium amino acid chelate (calcium bisglycinate);
additional components: microcrystalline cellulose (carrier), calcium stearate and stearic acid (anti-caking agents), croscarmellose (carrier), food additives: polyethylene glycol (glazing agent), hydroxypropyl methylcellulose (thickener), tween 80 (emulsifier), talc (anti-caking agent) titanium (dye).
In the production process of the drug, raw materials from the leading manufacturer in Germany are used.
In the daily dose of the product, the calcium content is (percentages of the adequate level of consumption are indicated):
2 tablets - 290 mg (29%);
3 tablets - 435 mg (43.5%).
Pharmacological properties
Pharmacodynamics
Calcium chelate Evalar is part of the series of products of the first anti-aging line ANTI-AGE from the Evalar company and is a preparation containing the mineral in a special chelated form, which allows for maximum absorption of calcium and quick replenishment of its deficiency. Calcium plays an important role in the human body - it is necessary for the formation of the skeletal structure and construction of bones, muscle growth and the processes of their contractility, for normal innervation. Also, this macronutrient is indispensable for the functioning of the cardiovascular system, since it helps to reduce the level of cholesterol in the vessels and is involved in the control of blood pressure (BP).
Calcium deficiency can lead to increased excitability of the nervous system, the development of muscle cramps, insomnia, decreased bone density (the risk of osteoporosis is aggravated), increased nail fragility and deterioration of the teeth, and also provoke an increase in blood pressure. Since the macronutrient is rapidly excreted from the body, its level must be constantly replenished. The dietary supplement is an easily digestible chelate complex that provides an adequate supply of calcium and does not require additional intake of vitamin D for the last absorption.
The chelated form is a strong combination of a mineral ion and an amino acid. Outwardly, it is similar to the claw of a crab and, therefore, is called "chelate" (Latin "chele" - claw). This form promotes better assimilation of elements, since this process mainly takes place in the small intestine and is possible only in the case of the combination of individual ions of the mineral with amino acids. In the chelated form, calcium ions are immediately ready for absorption by the cells of the small intestine, since they initially reside in the amino acid membrane and do not require additional transformations. Currently, the chelated form of the mineral is considered to be maximally assimilable - by 90–98%. Thanks to the action of the drug, the lack of calcium in the body is replenished, the functional state of the heart muscle and blood vessels is improved, the health of bones and teeth is maintained.
Calcium chelate Evalar does not affect the level of acidity of gastric juice and does not cause digestive disorders. When using dietary supplements, insoluble precipitates are not deposited on the walls of blood vessels, which can provoke the development of calcification and cause fragility of blood vessels and joints. The drug can be used during pregnancy and lactation. The active substance is able to pass through the placenta barrier and nourish the developing fetus.
Indications for use
Calcium chelate Evalar is recommended for use in adults and adolescents over 14 years of age as a dietary supplement to food, a source of calcium, in order to replenish the deficiency of this element in the body and its maximum absorption.
Contraindications
The use of the product is contraindicated in the presence of individual intolerance to any of the components in the Evalar Calcium chelate.
Calcium chelate Evalar, instructions for use: method and dosage
Calcium chelate Evalar is taken orally with meals.
Teenagers over 14 years old and adults are recommended to use dietary supplements in a daily dose of 2-3 tablets, the duration of admission is at least 30 days. If necessary, a second course can be carried out.
Side effects
No data.
Overdose
No data.
special instructions
The product does not belong to medicinal products, therefore, you should consult a doctor before using it.
Evalar Calcium Chelate contains no genetically modified organisms (GMOs) and gluten.
Application during pregnancy and lactation
In pregnant and lactating women, taking the drug is possible only on the recommendation of the attending physician.
Pediatric use
Calcium chelate Evalar can be used by adolescents over 14 years old.
Drug interactions
Data not specified.
Analogs
Analogues of Evalar Calcium Chelate are: Source Naturals Calcium and Magnesium, Calcium Laclife, Sanya Baitai Calcium Amino Acid Chelate, Calcium + Vitamin D 3 Vitrum, Solgar Calcium-Magnesium with Vitamin D 3 and others.
Terms and conditions of storage
Keep out of the reach of children, at a temperature not exceeding 25 ° C.
The shelf life is 3 years.
Terms of dispensing from pharmacies
Available without a prescription.
Reviews about Calcium chelate Evalar
Reviews of Calcium chelate Evalar are quite rare. Basically, users were satisfied with the effect of the drug, since after the course, many noted an improvement in the condition of hair, teeth and especially nails. Also, some reviews indicate a decrease in muscle cramps and a decrease in joint pain when using dietary supplements. For complete assimilation of the product for the period of its use, it is sometimes recommended to give up alcohol and coffee. There are no complaints about adverse reactions.
Price for Calcium chelate Evalar in pharmacies
The price for Calcium chelate Evalar is approximately 800-900 rubles. per package containing 60 pcs.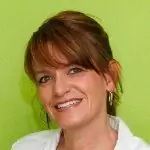 Maria Kulkes Medical journalist About the author
Education: First Moscow State Medical University named after I. M. Sechenov, specialty "General Medicine".
Information about the drug is generalized, provided for informational purposes only and does not replace the official instructions. Self-medication is hazardous to health!
Popular by topic