Table of contents: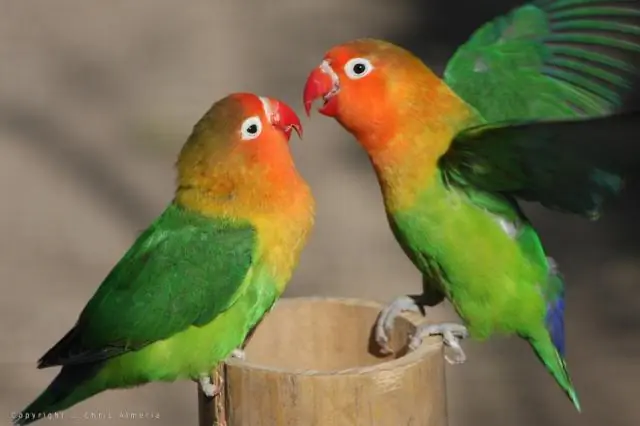 Video: Agapurin - Instructions For Use, Price, Reviews, Analogues
Agapurin
Agapurin: instructions for use and reviews
1. Release form and composition
2. Pharmacological properties
3. Indications for use
4. Contraindications
5. Method of application and dosage
6. Side effects
7. Overdose
8. Special instructions
9. Application during pregnancy and lactation
10. Use in childhood
11. In case of impaired renal function
12. For violations of liver function
13. Use in the elderly
14. Drug interactions
15. Analogs
16. Terms and conditions of storage
17. Terms of dispensing from pharmacies
18. Reviews
19. Price in pharmacies
Latin name: Agapurin
ATX code: C04AD03
Active ingredient: pentoxifylline (pentoxifylline)
Manufacturer: Zentiva as (Slovak Republic)
Description and photo updated: 2018-26-11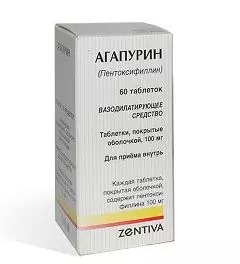 Agapurin is an angioprotector, an antispasmodic drug from the group of purines; improves microcirculation, has a vasodilator, antiaggregatory effect.
Release form and composition
Agapurin dosage forms:
film-coated tablets: round, biconvex, with a shiny white surface (60 pcs. in dark glass bottles, 1 bottle in a cardboard box);
solution for injection: clear, colorless liquid (5 ml in ampoules, in a cardboard box of 5 ampoules).
1 tablet contains:
active substance: pentoxifylline - 100 mg;
auxiliary components: corn starch, lactose monohydrate, colloidal anhydrous silicon, magnesium stearate, talc;
shell composition: powdered sucrose, crystalline sucrose, sodium carmellose, methylparaben, colloidal anhydrous silicon, titanium dioxide, acacia gum, talc.
1 ml of solution contains:
active substance: pentoxifylline - 20 mg;
auxiliary components: sodium chloride, water for injection.
Pharmacological properties
Pharmacodynamics
Agapurin is a drug for improving microcirculation and rheological properties of blood. Pentoxifylline is a purine derivative. The mechanism of its action is due to the ability to inhibit phosphodiesterase and increase the content of cyclic adenosine monophosphate in platelets and adenosine triphosphate (ATP) in erythrocytes. Simultaneous saturation of the energy potential leads to vasodilation, contributes to a decrease in the total peripheral vascular resistance, an increase in stroke and minute blood volume without a significant change in the heart rate.
The antianginal effect of pentoxifylline is manifested in the improvement of blood oxygenation against the background of expansion of the coronary arteries and an increase in oxygen supply to the myocardium.
It causes an increase in the tone of the intercostal muscles and the diaphragm (respiratory muscles).
With intravenous (iv) administration of the drug, there is an increase in collateral blood circulation and an increase in the volume of blood passing through the unit of section. This contributes to an increase in the ATP content in the brain and has a beneficial effect on the bioelectrical activity of the central nervous system.
Pentoxifylline increases the elasticity of the erythrocyte membrane, reduces blood viscosity, and improves microcirculation in areas of impaired circulation.
The use of Agapurin for intermittent claudication caused by occlusive lesion of the peripheral arteries helps to eliminate night cramps of the calf muscles, pain at rest, and lengthening the walking distance.
Pharmacokinetics
After taking Agapurin, the absorption of pentoxifylline occurs from the gastrointestinal tract almost completely. The maximum concentration (C max) in blood plasma is reached after 1 hour.
As a result of the "first pass" through the liver, two main pharmacologically active metabolites are formed: 1-3-carboxypropyl-3.7-dimethylxanthine and 1-5-hydroxyhexyl-3.7-dimethylxanthine. In blood plasma, their concentrations exceed the level of pentoxifylline by 8 and 5 times, respectively.
Pentoxifylline and its metabolites do not bind to blood plasma proteins.
Agapurin's active substance is excreted in breast milk.
During the first 4 hours, up to 90% of the taken dose of the drug is excreted. In the form of metabolites, 94% is excreted through the kidneys, through the intestines - 4%, unchanged - 2%.
T 1/2 (half-life) is from 0.5 to 1.5 hours.
Liver dysfunction causes an increase in the bioavailability of pentoxifylline and an increase in T 1/2.
With a pronounced impairment of renal function, the excretion of metabolites slows down.
Indications for use
chronic or acute impairment of cerebral circulation of ischemic origin (including with cerebral atherosclerosis);
violation of peripheral blood circulation arising from atherosclerotic, diabetic and inflammatory processes (including intermittent claudication due to diabetic angiopathy, atherosclerosis, obliterating endarteritis);
trophic tissue disorders that have arisen against the background of impaired arterial or venous microcirculation (with frostbite, trophic ulcers, gangrene, post-thrombophlebitic syndrome);
angioneuropathy (paresthesia, Raynaud's disease, acrocyanosis);
acute and chronic circulatory failure in the vascular or retina of the eye, caused by impaired blood circulation in the vessels of the eye;
functional disorders of the middle ear of vascular origin, occurring with hearing loss.
In addition, additional indications for the use of certain forms of Agapurin:
solution: conditions after ischemic or hemorrhagic stroke;
tablets: discirculatory or atherosclerotic encephalopathy, obliterating endarteritis.
Contraindications
acute myocardial infarction;
severe heart rhythm disturbances;
severe coronary or cerebral atherosclerosis;
acute hemorrhagic stroke;
porphyria;
massive bleeding;
retinal hemorrhage;
period of pregnancy;
lactation;
age up to 18 years;
hypersensitivity to methylxanthine derivatives and Agapurin components.
In addition, the use of the solution is contraindicated in case of uncontrolled arterial hypotension.
When prescribing Agapurin, careful medical monitoring of the condition of patients with chronic heart failure, recent surgery, renal and / or hepatic failure is required.
In addition, the drug should be taken with caution in the following pathologies:
tablets: atherosclerosis of the coronary and / or cerebral vessels (especially with arterial hypotension, heart rhythm disturbances), gastric ulcer and duodenal ulcer;
solution: labile blood pressure (BP), a tendency to arterial hypotension, a tendency to hemorrhages.
Instructions for the use of Agapurin: method and dosage
Film-coated tablets
Agapurin tablets are taken orally, swallowing whole, preferably after meals, always at the same time of day.
Recommended dosage: initial dose - 2 pcs. (With 200 mg) 3 times a day for the first 7 days. In case of poor tolerance (severe arterial hypotension, symptoms of irritation from the nervous system or gastrointestinal tract), a single dose should be reduced to 1 pc. (With 100 mg).
The use of tablets as part of a course therapy is carried out in a dose of 1 pc. 3 times a day. The maximum daily dose of pentoxifylline is 1200 mg.
In patients with insufficient renal function (creatinine level above 400 mmol / l), the daily dose of Agapurin is reduced by 30-50%.
Injection
The solution is intended for intravenous, intraarterial, intramuscular (intramuscular) administration.
The doctor prescribes the dose and method of administration individually, taking into account the severity of microcirculation disorders and the tolerance of Agapurin to patients.
To prepare the infusion solution, 0.9% sodium chloride solution or 5% dextrose (glucose) solution is used in the following proportion: 1 ampoule (100 mg) of the drug for 250-500 ml of solvent. The duration of the infusion is 90 to 180 minutes.
With good tolerance, the dose for IV administration can be increased by 100 mg per day.
The maximum daily dose of Agapurin is 300 mg.
To prepare a solution for intra-arterial administration, use a 0.9% sodium chloride solution. On the first day, the patient is injected with 100 mg of the drug, dissolved in 20-50 ml of 0.9% sodium chloride solution for 10 minutes. The second and the following procedures are carried out in a dose of 200-300 mg with 30-50 ml of solvent. The carotid artery should not be used for the administration of the drug in patients with severe atherosclerosis of the cerebral vessels.
In chronic renal failure with creatinine clearance (CC) less than 10 ml / min, 50–70% of the usual dose should be used.
The recommended dosage for intramuscular administration of Agapurin is 100 mg 1-2 times a day.
Side effects
from the central nervous system: anxiety, headache, sleep disturbances, dizziness, convulsions;
on the part of the cardiovascular system: lowering blood pressure, tachycardia, cardialgia, arrhythmia, progression of angina pectoris;
from the digestive system: decreased appetite, intestinal atony, exacerbation of cholecystitis, cholestatic hepatitis; in addition, against the background of the use of tablets, dry mouth may appear, against the background of the use of the solution - a feeling of heaviness in the stomach, nausea, vomiting;
from the senses: scotoma, visual impairment;
on the part of the hematopoietic system and the hemostatic system: bleeding from the vessels of the skin and mucous membranes (including the stomach, intestines), leukopenia, thrombocytopenia, hypofibrinogenemia, pancytopenia;
laboratory parameters: increased activity of liver enzymes - ALT (alanine aminotransferase), ACT (aspartate aminotransferase), LDH (lactate dehydrogenase), alkaline phosphatase (alkaline phosphatase);
dermatological reactions: hyperemia of the skin of the face, rush of blood to the skin of the upper chest and face, edema, increased fragility of the nails;
allergic reactions: itching, urticaria, skin flushing, angioedema, anaphylactic shock.
Overdose
Symptoms: a pronounced decrease in blood pressure, weakness, drowsiness, dizziness, redness of the skin, areflexia, fever (chills), tonic-clonic convulsions, tachycardia, vomiting (vomit is similar to coffee grounds, which is a sign of gastrointestinal bleeding), loss of consciousness.
Treatment: the appointment of symptomatic therapy. The patient should ensure the maintenance of respiratory function and blood pressure.
special instructions
The use of Agapurin should be accompanied by careful monitoring of blood pressure. If blood pressure is low or unstable, the dose administered should be reduced.
In chronic heart failure, treatment is started only after reaching compensation for blood circulation.
For patients with a tendency to arterial hypotension or severely impaired renal function, the dose is selected individually and increased gradually.
It should be borne in mind that the appointment of high doses of Agapurin in the form of tablets to patients with diabetes mellitus undergoing hypoglycemic therapy can cause severe hypoglycemia. Dose adjustment may be required.
If, against the background of the use of the drug, hemorrhage occurs in the retina of the eye, immediate withdrawal of the drug is required.
With the simultaneous use of anticoagulants, it is necessary to ensure careful monitoring of the indicators of the blood coagulation system.
In patients who have recently undergone surgery, it is necessary to systematically monitor the level of hemoglobin concentration and hematocrit.
The therapeutic efficacy of Agapurin may decrease in patients who smoke.
The pentoxifylline solution should be checked for compatibility with the other infusion solution on a case-by-case basis.
Application during pregnancy and lactation
According to the instructions, Agapurin is contraindicated during gestation and lactation.
If it is necessary to prescribe the drug during lactation, breastfeeding should be discontinued.
Pediatric use
There is no information on the efficacy and safety of the drug in children, therefore, Agapurin (both solution and tablets) should not be prescribed to patients under the age of 18 years.
With impaired renal function
Caution should be exercised in renal failure, the daily dose of Agapurin with CC less than 10 ml / min is reduced by 30-50%.
For violations of liver function
Care should be taken in liver failure.
Use in the elderly
In elderly patients, the dose of Agapurin should be carefully determined, taking into account age-related factors - an increase in bioavailability and a decrease in the rate of excretion of the drug.
Drug interactions
With the simultaneous use of Agapurin:
indirect and direct anticoagulants, thrombolytics, antibiotics (including cefamandol, cefotetan, cefoperazone), valproic acid: can enhance their effect on the blood coagulation system;
antihypertensive drugs, insulin, oral hypoglycemic drugs: increase their effectiveness;
cimetidine: promotes an increase in the concentration of pentoxifylline in blood plasma and the risk of developing adverse events;
other drugs from the xanthine group: may cause excessive nervous excitement.
Analogs
Agapurin's analogs are: Vazonit, Pentoxifylline, Pentilin, Theonikol, Xanthinol nicotinate, Trenpental, Flexital, Trental.
Terms and conditions of storage
Keep out of the reach of children.
Store at temperature: solution - 10-25 ° C (in a dry place), tablets - 15-25 ° C (protected from moisture and light).
Shelf life: solution - 3 years, tablets - 5 years.
Terms of dispensing from pharmacies
Dispensed by prescription.
Reviews about Agapurin
Reviews about Agapurin are mostly positive. They indicate that the drug has high therapeutic efficacy and good tolerance. The development of undesirable effects occurs in rare cases.
Price for Agapurin in pharmacies
The price of Agapurin for a pack containing 60 tablets can range from 187 to 345 rubles.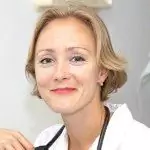 Anna Kozlova Medical journalist About the author
Education: Rostov State Medical University, specialty "General Medicine".
Information about the drug is generalized, provided for informational purposes only and does not replace the official instructions. Self-medication is hazardous to health!
Recommended: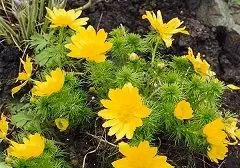 Adonis is a herbaceous plant from the genus of buttercups. The pharmaceutical industry produces on the basis of adonis tincture and tablets of Adonizid, which are prescribed for cardiac neurosis, vegetative vascular dystonia, etc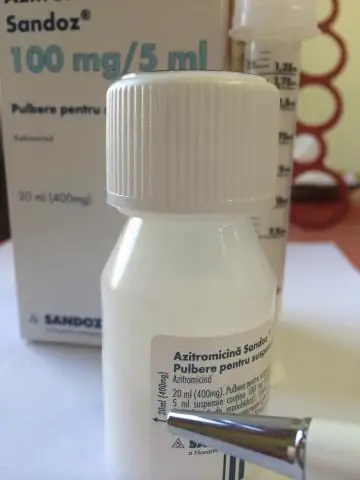 Instructions for use Azitrox suspension and capsules. Information on dosing for children, contraindications, reviews, analogues and the price of the drug in pharmacies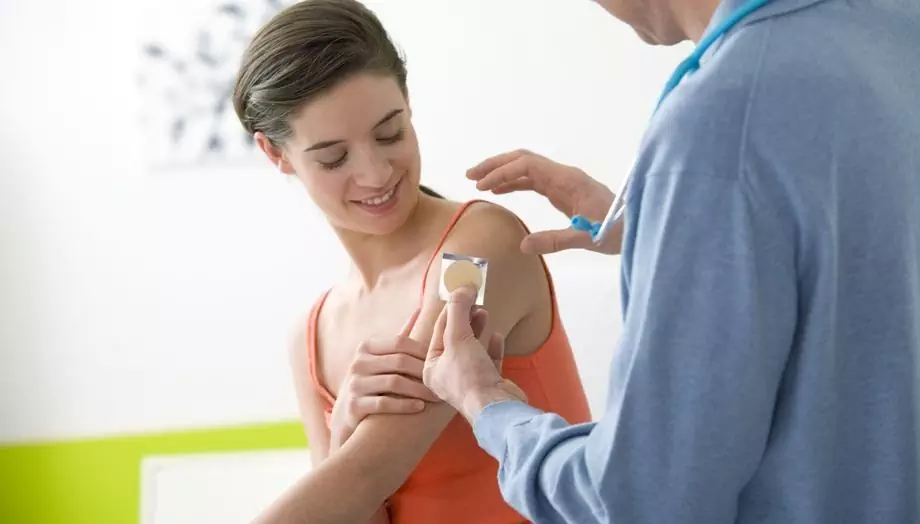 Nicotine patch is an effective remedy for weaning from nicotine addiction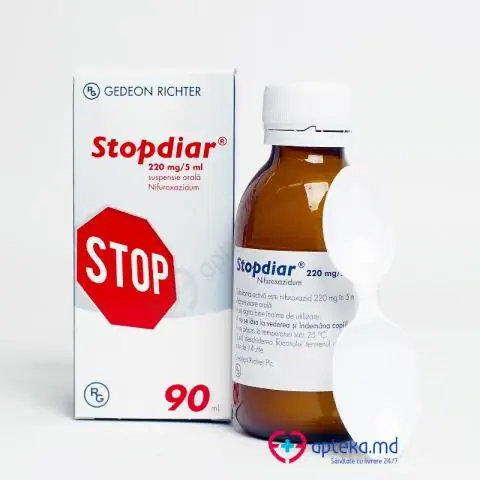 Instructions for use of Stopdiar in the form of a suspension, capsules and tablets. Information on doses for children, contraindications, reviews, analogues and the price of the drug in pharmacies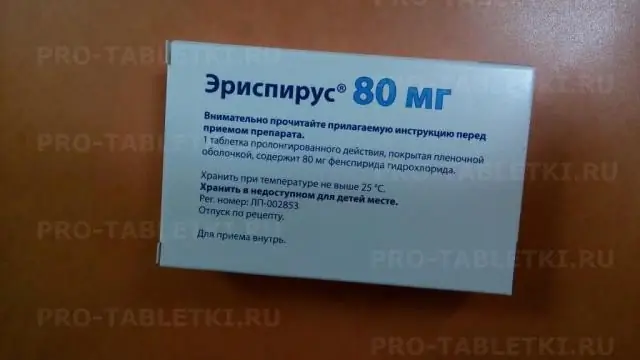 Instructions for use Erispirus tablets and syrup. Information on the dosage for children, contraindications, reviews, analogues and the price of the drug in pharmacies