Table of contents: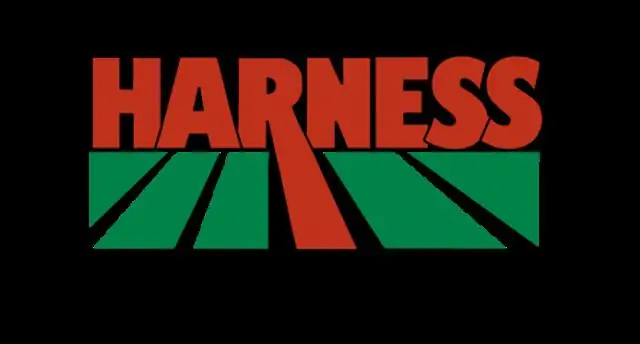 Video: Avastin - Instructions, Application In Ophthalmology, Reviews, Price, Analogues
Avastin
Avastin: instructions for use and reviews
1. Release form and composition
2. Pharmacological properties
3. Indications for use
4. Contraindications
5. Method of application and dosage
6. Side effects
7. Overdose
8. Special instructions
9. Application during pregnancy and lactation
10. Use in the elderly
11. Drug interactions
12. Analogs
13. Terms and conditions of storage
14. Terms of dispensing from pharmacies
15. Reviews
16. Price in pharmacies
Latin name: Avastin
ATX code: L01XC07
Active ingredient: Bevacizumab (Bevacizumab)
Manufacturer: F. Hoffmann-La Roche Ltd. (Switzerland), Roche Diagnostics (Germany), Genentech Inc. (USA)
Description and photo update: 2019-16-09
Prices in pharmacies: from 8755 rubles.
Buy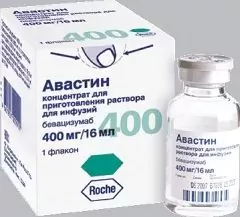 Avastin is an antineoplastic agent and belongs to monoclonal antibodies. The use of the drug helps to suppress the metastatic progression of the disease and reduce microvascular permeability in various types of tumors (breast, prostate, pancreas, colon cancer).
Release form and composition
Avastin is available in the form of a concentrate intended for the preparation of a solution for infusion, it may have a light brown color or be colorless.
The active ingredient of the drug is bevacizumab.
This drug is available in packs containing 100 mg / 4 ml and 400 mg / 16 ml bevazumab.
Pharmacological properties
Pharmacodynamics
Avastin is a humanized recombinant hyperchimeric monoclonal antibody that selectively binds to and neutralizes vascular endothelial growth factor (VEGF), which has biological activity. Bevacizumab, the active component of the drug, inhibits the binding of vascular endothelial growth factor to its type 1 and type 2 receptors (Flt-1, KDR) located on the surface of endothelial cells. This leads to a decrease in vascularization and suppression of tumor growth.
Bevacizumab contains fully human framework regions with complementarity determining regions of mouse hyperchimeric antibody that bind to VEGF. This compound is produced by recombinant DNA technology in a Chinese hamster ovary cell expression system. Bevacizumab is 214 amino acids in length and has a molecular weight of approximately 149,000 daltons.
The introduction of Avastin provides inhibition of metastatic progression of the disease and reduces microvascular permeability in various human cancers, including cancer of the prostate gland, pancreas, breast and colon.
The carcinogenic and mutagenic potential of bevacizumab is not well understood. When it was administered to animals, embryotoxic and teratogenic effects on the body were recorded. The use of the drug in animals that entered the active stage of growth and have open growth zones was often accompanied by dysplasia of the cartilage plate.
Pharmacokinetics
The pharmacokinetics of bevacizumab can be described using a two-chamber model. The distribution of the substance is characterized by a low clearance, a low volume of distribution in the central chamber and a long half-life, which allows maintaining the required therapeutic plasma concentration of Avastin during the infusion once every 2-3 weeks.
The clearance of bevacizumab is not related to the patient's age. It is also 30% higher in patients with low albumin levels and 7% higher in patients with significant tumor mass compared with patients with average albumin concentrations and tumor mass values.
The volume of distribution is 3.28 liters and 2.73 liters in men and women, respectively, which corresponds to the volume of distribution of class G immunoglobulins (IgG) and other monoclonal antibodies. The volume of distribution in the peripheral chamber reaches 2.35 liters and 1.69 liters in men and women, respectively, when Avastin is combined with other anticancer drugs. After dose adjustment for body weight in male patients, the volume of distribution is 20% greater than in women.
After a single intravenous administration of 125 I-bevacizumab, its metabolic characteristics are identical to those of a natural IgG molecule that does not bind to VEGF. The metabolism and excretion of the active component of Avastin fully correspond to the metabolism and excretion of endogenous IgG, that is, they are predominantly carried out through proteolytic catabolism in all cells of the body, including endothelial cells, and not through the liver and kidneys. IgG binds to neonatal receptors for the crystallizing fragment of IgG (FcRn receptors), which removes it from the processes of cellular metabolism and provides a long half-life.
The pharmacokinetics of bevacizumab are linear in the range of doses taken 1.5–10 mg / kg per week. The clearance of this compound is 0.22 L / day for men and 0.188 L / day for women. After dose adjustment based on body weight, the clearance of bevacizumab in men increases by 17% compared with female patients. The half-life of the substance in men is 20 days, in women - 18 days.
The pharmacokinetics of bevacizumab does not depend on the patient's age. Data on the pharmacokinetics of the substance when used in children and adolescents are limited. The available data prove that there is no difference between clearance and volume of distribution of bevacizumab in children, adolescents and adult patients with significant tumors. The efficacy and safety of Avastin in patients with hepatic and / or renal insufficiency have been little studied, since the kidneys and liver are not the main organs in which the metabolism and subsequent excretion of bevacizumab are carried out.
Indications for use
According to the instructions, Avastin is prescribed for:
Metastatic or locally recurrent breast cancer;
Advanced, inoperable metastatic or recurrent non-squamous cell non-small cell lung cancer;
Advanced and / or metastatic renal cell carcinoma;
Metastatic colorectal cancer;
Recurrent glioblastoma.
The use of Avastin in ophthalmology is due to its effectiveness in the treatment of the wet form of age-related macular degeneration, macular edema, tumors in the peri-macular region, diabetic retinopathy and some other eye diseases that are related to the pathological growth of blood vessels. The results of injections into the vitreous body prove the efficacy of this procedure and its good tolerability in patients with proliferative diabetic retinopathy. The effect of using Avastin in ophthalmology is to stabilize the subretinal neovascular membrane. Side effects from the injection of the drug into the vitreous body are minimal.
Contraindications
Avastin should not be used to treat patients with hypersensitivity to the drug components, as well as pregnant and lactating women. Bevacizumab therapy is contraindicated in children and persons with renal and hepatic insufficiency, since the efficacy and safety of the drug in relation to such patients has not been established. All of the above contraindications are also relevant when using this drug in ophthalmology.
Instructions for the use of Avastin: method and dosage
Intravenous injection of the drug is strictly prohibited, it is allowed to inject Avastin only intravenously drip. Dilution of the required amount of concentrate to the required volume occurs with the help of 0.9% sodium chloride solution, while all the rules of sterility are taken into account. The prepared formulation should contain bevacizumab in the range of 1.4-16.5 mg / ml. The initial dose of Avastin is administered after chemotherapy as an intravenous infusion for 90 minutes, the use of subsequent doses is possible both after and before chemotherapy. If the patient tolerated the first infusion well, then the time for introducing the second is reduced to 60 minutes, and if positive reactions persist, subsequent Avastin infusions are carried out within 30 minutes. In the event of adverse events, the use of Avastin should be completely or temporarily stopped.
Standard dosage
For metastatic colorectal cancer:
As a first-line drug: 5 mg per 1 kg of body weight 1 time in 2 weeks, or 7.5 mg per 1 kg of body weight 1 time in 3 weeks intravenously, slowly.
As a second-line drug from 5 to 10 mg per kilogram of body weight, once every two weeks, intravenously, slowly.
With locally recurrent or metastatic breast cancer, 10 mg per 1 kilogram of body weight, intravenously, once every two weeks, slowly.
For common inoperable, recurrent or metastatic non-squamous cell lung cancer, Avastin is prescribed in a dosage of 7.5 to 15 mg per kilogram of body weight once every three weeks, depending on which type of chemotherapy is prescribed in addition to the drug.
For advanced and / or metastatic renal cell carcinoma, the drug is prescribed at a dose of 10 mg per kilogram of body weight once every two weeks intravenously, slowly.
For glioblastoma (grade IV glioma), Avastin is prescribed at a dose of 10 mg per kilogram of body weight once every two weeks intravenously, slowly.
In epithelial cancer of the ovary, fallopian tube, as well as in primary cancer of the peritoneum, the drug is prescribed at a dose of 15 mg per kilogram of body weight once every three weeks intravenously, slowly.
As a first-line drug, Avastin is prescribed in addition to carboplatin and paclitaxel, while the maximum duration of chemotherapy is 6 cycles, after which Avastin is continued as monotherapy.
The total duration of treatment with this drug is 15 months. If symptoms of disease progression appear, Avastin treatment should not be continued.
In case of tumor recurrence, Avastin is prescribed in combination with carboplatin and gemcitabine (course of 6-10 cycles), then the drug is used as monotherapy.
Side effects
Reviews of Avastin indicate that the most serious adverse reactions are manifested in the form of perforation of the gastrointestinal tract, hemorrhage, including pulmonary hemorrhage or hemoptysis, and arterial thromboembolism. You can also often find complaints about high blood pressure, diarrhea, abdominal pain, weakness or asthenia. The instructions for Avastin, in addition to those mentioned, indicate the following possible manifestations of adverse reactions to the administration of the medication:
Increased blood pressure, arterial thromboembolism, deep vein thrombosis, congestive heart failure, bleeding;
Neutropenia, leukopenia, febrile neutropenia, thrombocytopenia, anemia;
Constipation, diarrhea, vomiting, nausea, rectal bleeding, anorexia, stomatitis;
Intestinal obstruction, gastrointestinal disorders, abdominal pain, perforation of the gastrointestinal tract;
Rhinitis, epistaxis, shortness of breath, hypoxia, pulmonary thromboembolism;
Dry skin, discoloration, exfoliative dermatitis, palmar-plantar syndrome;
Increased lacrimation, impaired visual function;
Arthralgia, myalgia, muscle weakness;
Proteinuria, urinary tract infection;
Asthenia, fever, increased fatigue, pain of various localization, abscess, dehydration, sepsis.
It is also possible to reduce the level of hemoglobin, the appearance of hyperglycemia, leukopenia, hypokalemia, thrombocytopenia.
Overdose
With the intravenous administration of Avastin at a maximum dose of 20 mg / kg every 2 weeks, in some cases, severe headache (migraine) is noted. Overdose can also lead to increased side effects, which are dose-dependent. There is no specific antidote, so symptomatic treatment is performed.
special instructions
During the period of therapy with Avastin and at least six months after it, women and men of childbearing age must use reliable contraceptives. Despite the content in the instructions of all the necessary information, the appointment, preparation of the solution and its dosage should be carried out only by an experienced specialized doctor.
Pharmaceutical characteristics of bevacizumab are incompatible with dextrose solution.
Application during pregnancy and lactation
Pregnancy and lactation are contraindications to the appointment of Avastin. Men and women of reproductive age are strongly advised to use reliable methods of contraception during drug therapy and for at least 6 months after the end of treatment.
Avastin can lead to fertility problems in women. In most patients, fertility is restored after drug withdrawal. The long-term consequences of drug treatment in terms of its effect on fertility remain unknown. During therapy with the drug and for at least 6 months after its completion, it is necessary to stop breastfeeding.
Use in the elderly
Avastin is prescribed with caution to elderly patients (over 65 years old).
Drug interactions
Clinical studies prove that the combination of Avastin with chemotherapy courses has practically no effect on the pharmacokinetics of the drug. Clinically or statistically significant differences in drug clearance in patients who received monotherapy and in patients in whom Avastin was used in combination with interferon alfa-2a or other chemotherapy drugs (cisplatin / gemcitabine, FU / LV, IFL, doxorubicin, capecitabine, carboplatin / paclitaxel) were not identified.
The use of the drug does not affect the pharmacokinetic properties of irinotecan and its active metabolite (SN38), cisplatin, capecitabine and its metabolic products, interferon alpha-2a, oxaliplatin (determined by the total and free platinum content). There are no reliable data on the effect of Avastin on the pharmacokinetics of gemcitabine.
When the drug is combined at a dosage of 10 mg / kg 1 time in 2 weeks and sunitinib (50 mg every day) in patients with renal cell carcinoma of the metastatic type, cases of microangiopathic hemolytic anemia are sometimes observed, manifested by thrombocytopenia, anemia and fragmentation of erythrocytes. In isolated cases, patients also have arterial hypertension, including hypertensive crisis, elevated creatinine levels, and neurological disorders. These symptoms are reversible and almost disappear after discontinuation of sunitinib and bevacizumab treatment.
When Avastin is prescribed as an adjunct to radiation therapy and chemotherapy (temozolomide) in patients with initially diagnosed glioblastoma, the drug safety profile does not change.
The efficacy and safety of Avastin as an adjunct to radiation therapy for other indications has not been established. The drug is notable for pharmaceutical incompatibility with dextrose solutions.
Analogs
Analogues of Avastin, which are close in the mechanism of action, belonging to one pharmacological subgroup, include: Vectibix, Herceptin, Campas, Mabthera, Erbitux, Arserra, Removab, Perieta, Herceptin lyophilisate, Rituximab, Acellbia, Mabtera.
There are no analogues of the drug for the active ingredient.
Terms and conditions of storage
Avastin should be stored in a dark place at a temperature of 2-8 ° C. The finished solution is considered suitable for use during the day.
Terms of dispensing from pharmacies
Dispensed by prescription.
Reviews about Avastin
According to reviews, Avastin acts on the body in different ways. Many patients report a significant improvement in their condition and a decrease in the size of the tumor, but complete recovery is almost impossible. Also, patients often complain about the side effects of the drug: surges in blood pressure, headache, and occasionally visual impairment up to complete blindness. They are not attracted by the high cost of the drug.
The price of Avastin in pharmacies
The approximate price for Avastin (1 bottle of 16 ml) averages 22,050-24,500 rubles.
Avastin: prices in online pharmacies
Drug name
Price
Pharmacy
Avastin 100 mg / 4 ml concentrate for preparation of solution for infusion 4 ml 1 pc.
8755 RUB
Buy
Avastin 400 mg / 16 ml concentrate for preparation of solution for infusion 16 ml 1 pc.
RUB 36,770
Buy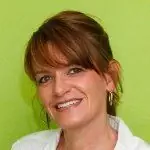 Maria Kulkes Medical journalist About the author
Education: First Moscow State Medical University named after I. M. Sechenov, specialty "General Medicine".
Information about the drug is generalized, provided for informational purposes only and does not replace the official instructions. Self-medication is hazardous to health!
Recommended: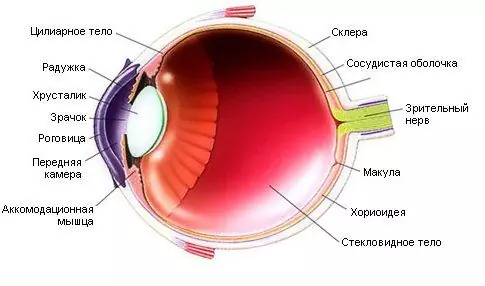 Ophthalmology is a field of medicine that studies anatomy and physiology, eye diseases and develops methods of treatment and prevention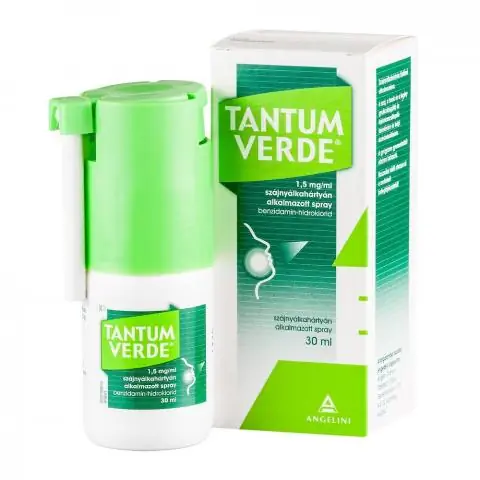 Instructions for use Tantum Verde in the form of a spray, tablets and solution. Information on doses for children, contraindications, reviews, analogues and the price of the drug in pharmacies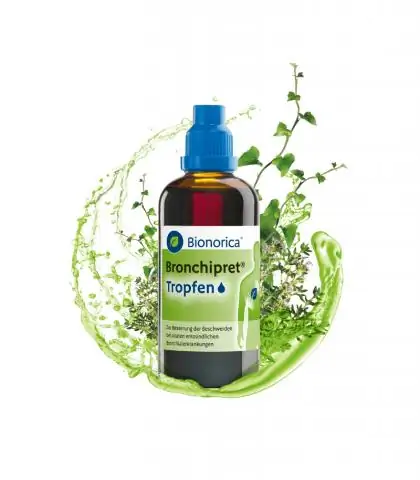 Instructions for use Bronchipret drops and syrup. Information on dosing for children, contraindications, reviews, analogues and the price of the drug in pharmacies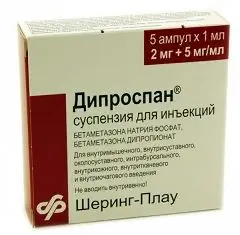 Diprospan is a glucocorticoid drug for the treatment of inflammatory diseases. Applied for: diseases of soft tissues and musculoskeletal system; allergic and dermatological diseases, etc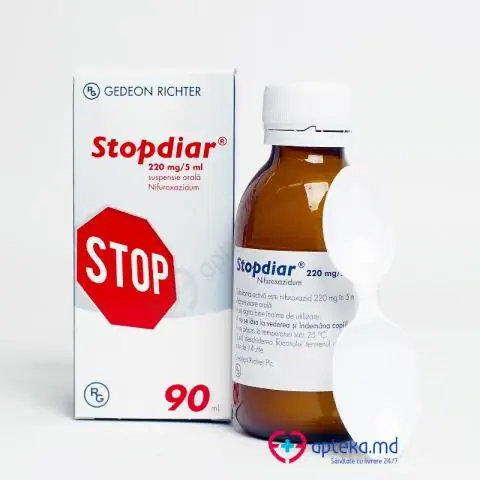 Instructions for use of Stopdiar in the form of a suspension, capsules and tablets. Information on doses for children, contraindications, reviews, analogues and the price of the drug in pharmacies