Table of contents: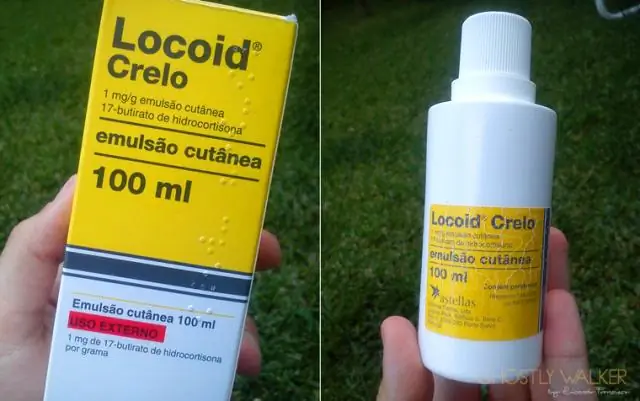 Video: Locoid Krelo - Instructions For Using The Emulsion, Price, Reviews, Analogues
Locoid Crelo
Locoid Krelo: instructions for use and reviews
1. Release form and composition
2. Pharmacological properties
3. Indications for use
4. Contraindications
5. Method of application and dosage
6. Side effects
7. Overdose
8. Special instructions
9. Application during pregnancy and lactation
10. Use in childhood
11. Drug interactions
12. Analogs
13. Terms and conditions of storage
14. Terms of dispensing from pharmacies
15. Reviews
16. Price in pharmacies
Latin name: Locoid Crelo
ATX code: D07AB02
Active ingredient: hydrocortisone butyrate (hydrocortisone butyrate)
Manufacturer: Temmler Italia S.r. L. (Italy) for Astellas Pharma Europe B. V. (Netherlands)
Description and photo update: 2018-26-10
Prices in pharmacies: from 247 rubles.
Buy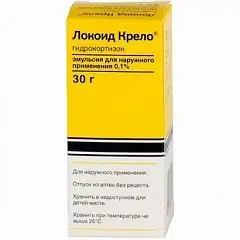 Locoid Krelo is a glucocorticosteroid (GCS) for topical use.
Release form and composition
Lokoid Krelo dosage form is an emulsion for external use: white or almost white liquid (30 g each in polyethylene bottles with a dropper and a screwed polypropylene cap, 1 bottle in a cardboard box).
Composition for 1000 mg of emulsion:
active ingredient: hydrocortisone 17-butyrate - 1 mg;
auxiliary components: hard paraffin - 50 mg; soft white paraffin - 35 mg; cetostearyl alcohol - 20 mg; cetomacrogol 25 - 20 mg; borage oil - 17.5 mg; propylene glycol - 50 mg; butylhydroxytoluene - 0.2 mg; butyl parahydroxybenzoate - 1.5 mg; propyl parahydroxybenzoate - 3 mg; sodium citrate - 5 mg; citric acid - 6 mg; purified water - 790.8 mg.
Pharmacological properties
Pharmacodynamics
The active ingredient of Locoid Crelo is hydrocortisone butyrate, a synthetic non-halogenated GCS. Due to the esterification of the hydrocortisone molecule with butyrate (butyric acid residue), the activity of the substance is radically increased in comparison with native hydrocortisone, due to which Lokoid Crelo is a fast-acting drug with anti-inflammatory, anti-edema, antipruritic efficacy. When using hydrocortisone butyrate in the recommended doses, suppression of the hypothalamic-pituitary-adrenal system does not occur. The consequence of its use in high doses for a long time, especially under occlusive dressings, may be an increase in the concentration of cortisol in the blood plasma, usually not accompanied by inhibition of the reactivity of the pituitary-adrenal system. When the drug is discontinued, cortisol production quickly returns to normal.
Pharmacokinetics
absorption: after application of the drug, the accumulation of the active substance occurs in the epidermis, mainly in the granular layer, its systemic absorption is negligible. Hydrocortisone 17-butyrate in a small amount unchanged is absorbed into the systemic circulation;
metabolism: hydrocortisone 17-butyrate is metabolized to hydrocortisone and other metabolites, mostly directly in the epidermis and further in the liver.
Indications for use
According to the instructions, Locoid Crelo is recommended for the treatment of such superficial, uninfected, sensitive to local GCS skin diseases such as dermatitis (including contact, atopic, seborrheic), psoriasis and eczema.
Contraindications
bacterial skin infections (staphyloderma, streptoderma, gram-negative folliculitis, etc.);
viral skin infections (chickenpox, herpes simplex, shingles, etc.);
syphilitic and tuberculous skin lesions;
parasitic skin infections;
fungal skin infections;
tumor changes in the skin (benign and malignant);
rosacea, acne, perioral dermatitis;
post-vaccination period;
wounds, ulceration, other violations of the integrity of the skin;
increased individual sensitivity to hydrocortisone, other components of the drug.
The emulsion should be used with caution during pregnancy and during breastfeeding (lactation).
Instructions for the use of Lokoid Krelo: method and dosage
Emulsion Locoid Krelo is applied externally.
On the affected areas, the drug is applied with light massaging movements in a thin layer 1-3 times a day. With the manifestation of positive dynamics, you can reduce the frequency of use up to 2-3 times a week.
If necessary, after applying Lokoid Krelo to the surface of lesions with wetting, an occlusive dressing may be applied. Remains of the emulsion from the treated surface are washed off with water. The maximum weekly dose of the drug is 30-60 g (1-2 vials).
Locoid Krelo is recommended for the treatment of acute inflammations, especially in wet areas. Also, this dosage form is optimal for application to affected areas of the skin with abundant hair, for example, on the scalp.
Side effects
local reactions: irritation of the skin; in rare cases - other local reactions typical for external use of GCS;
systemic reactions: prolonged use of high doses in large areas of lesion and / or the use of occlusive dressings can cause side reactions characteristic of the systemic use of GCS.
The likelihood of local and systemic side effects due to the use of Lokoid is lower than from fluorinated steroids.
Overdose
There is no data on an overdose of Lokoid Krelo.
Long-term use of the drug in high doses can increase the side effects described above. If symptoms of hypercortisolism appear, the drug should be discontinued.
special instructions
Locoid Krelo emulsion should not be applied to the periorbital area, as this increases the risk of developing glaucoma. Systematic exposure of the conjunctiva to hydrocortisone butyrate can lead to increased intraocular pressure.
For patients with severe lichenification, dryness, hyperkeratosis, it is preferable to use Lokoid in the form of Lipocrem or ointment.
It is not recommended to use the suspension for atrophic skin changes.
Factors that increase the risk of local / systemic side effects: application to extensive surfaces of the lesion, prolonged use, the imposition of occlusive dressings, childhood.
The lack of effect within 2 weeks of continuous therapy requires clarification of the diagnosis.
As with the use of other GCS, Locoid Crelo should be used in the shortest course in the minimum effective course dose sufficient to stop the pathological process.
Influence on the ability to drive vehicles and complex mechanisms
There is no data.
Application during pregnancy and lactation
Due to the ability of glucocorticoids to penetrate the placenta, and the possible effect on fetal development, especially pronounced when Locoid Krelo is applied to extensive skin surfaces, the use of the drug during pregnancy is possible with extreme caution, under the supervision of a doctor.
Due to the lack of data on quantitative indicators of hydrocortisone excreted in breast milk, it is required to prescribe the drug during lactation with caution.
Pediatric use
Lokoid Krelo is allowed to be used in children from 6 months of age. If it is necessary to apply the emulsion to the face area or under occlusive dressings (diapers, diapers), it is necessary to shorten the duration of the course of therapy. The applied surface area should not exceed 20% of the child's total body area.
In children, the development of suppression of the function of the adrenal cortex can occur faster than in adults. Growth hormone excretion may also decrease. Therefore, the use of the drug for a long time requires control of body weight, growth and plasma cortisol levels.
During the observation of children who received Locoid Crelo at a weekly dose of 30-60 g for 4 weeks, compared with those who received 1% hydrocortisone ointment, no adrenal cortex dysfunction was detected in any child. At the same time, according to this indicator, no differences between hydrocortisone 17-butyrate and conventional hydrocortisone were observed.
Drug interactions
There is no data.
Analogs
Lokoid Crelo analogs are: Hydrocortisone-POS, Hydrocortisone, Cortef, Latikort, Lokoid, Lokoid Lipokrem, Solu-Cortef, etc.
Terms and conditions of storage
Store at temperatures up to 25 ° C. Keep out of the reach of children.
Shelf life is 2 years.
Terms of dispensing from pharmacies
Available without a prescription.
Reviews about Locoid Krelo
Most of the reviews about Locoid Krelo are positive. Patients note an instant effect, ease of use, quick relief of allergic itching, claim that the emulsion is well absorbed into the skin. However, it is not recommended to use the drug for a long time, since addiction is possible.
Price for Locoid Krelo in pharmacies
The approximate price for Lokoid Krelo (emulsion 0.1%, bottle 30 g) is 320 rubles.
Lokoid Krelo: prices in online pharmacies
Drug name
Price
Pharmacy
Locoid Crelo 0.1% emulsion for external use 30 g 1 pc.
247 r
Buy
Lokoid Krelo emulsion for outside. approx. 0.1% 30g
308 RUB
Buy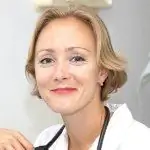 Anna Kozlova Medical journalist About the author
Education: Rostov State Medical University, specialty "General Medicine".
Information about the drug is generalized, provided for informational purposes only and does not replace the official instructions. Self-medication is hazardous to health!
Popular by topic