Table of contents: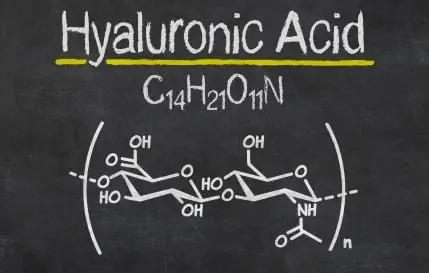 Video: At What Age Can You Start Using Hyaluronic Acid?
At what age can you start using hyaluronic acid?
Hyaluronic acid is a remedy that many women use to rejuvenate the face and the whole body. It is taken internally and applied externally, is often added to complex dietary supplements, and is included in skin care cosmetics. Often women are interested in how old you can use hyaluronic acid. Let's talk about this.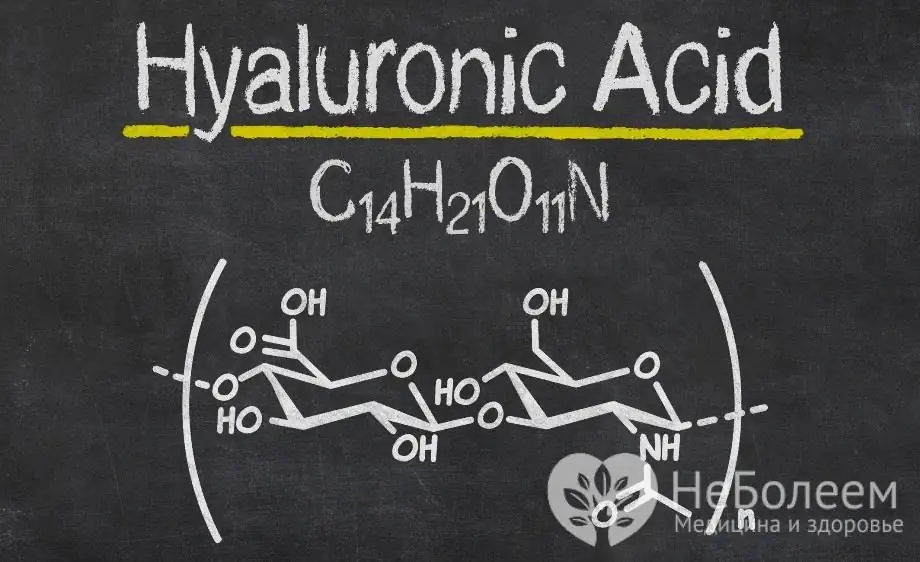 Age restrictions in instructions
There are different products with hyaluronic acid. This substance is used in cosmetology and medicine in different ways. The most common uses are:
application to the face in the form of cosmetics (creams, masks, gels, serums, lipsticks);
oral administration in the form of dietary supplements (tablets, capsules);
injection for the correction of specific cosmetic defects;
mesotherapy with hyaluronic acid;
intra-articular injections.
Let's see at what age hyaluronic acid is used, depending on the form of release and method of application.
Applying cosmetic masks and creams to the face. The most common way to rejuvenate is with hyaluronic acid. It is also the least effective. Topical application can usually only achieve a short-term effect in the form of skin hydration. However, with long-term use, it is likely that you will be able to protect the skin from premature aging.
There are practically no age restrictions on cosmetics. Another thing is that the composition of cosmetics may contain additional components that can provoke allergies in people prone to hypersensitivity reactions.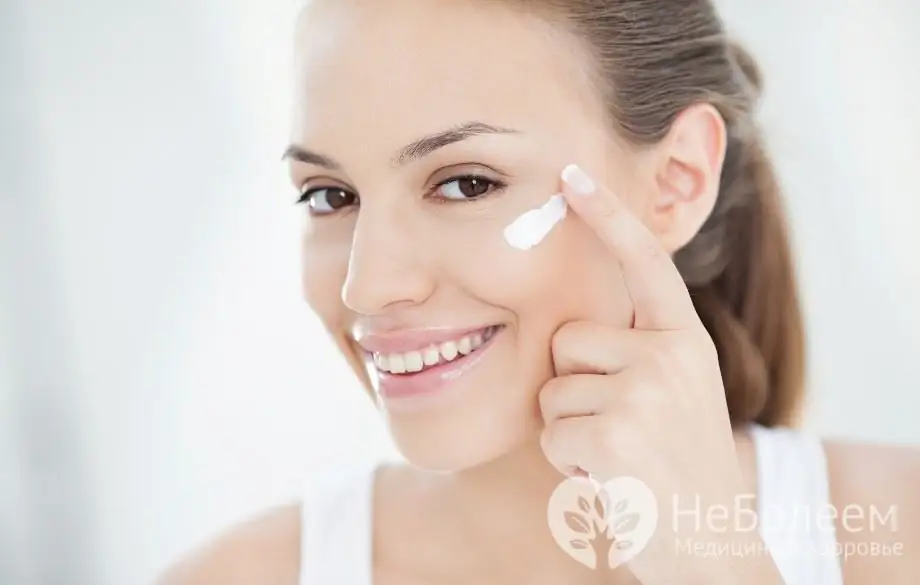 Taking supplements by mouth. Most supplements are for adults. That is, they can be accepted from the age of 18. Sometimes the corresponding limitation is indicated in the "contraindications" column. If you open the instructions for the use of one of the most popular supplements based on hyaluronic acid from the Evalar company, then you will not find the corresponding item in the contraindications. But when describing the method of administration, it is clarified that hyaluronic acid is intended for adults.
Hyaluronic acid injections. In cosmetology, hyaluronic acid injections are widely used. They fill in various defects such as atrophic scars, change the shape of the lips, and correct the contours of the face. These procedures should be avoided until the age of 25. After all, the contours of the face at a young age are still being formed. They are constantly changing. Therefore, having achieved a good aesthetic effect today, you may well lose it tomorrow.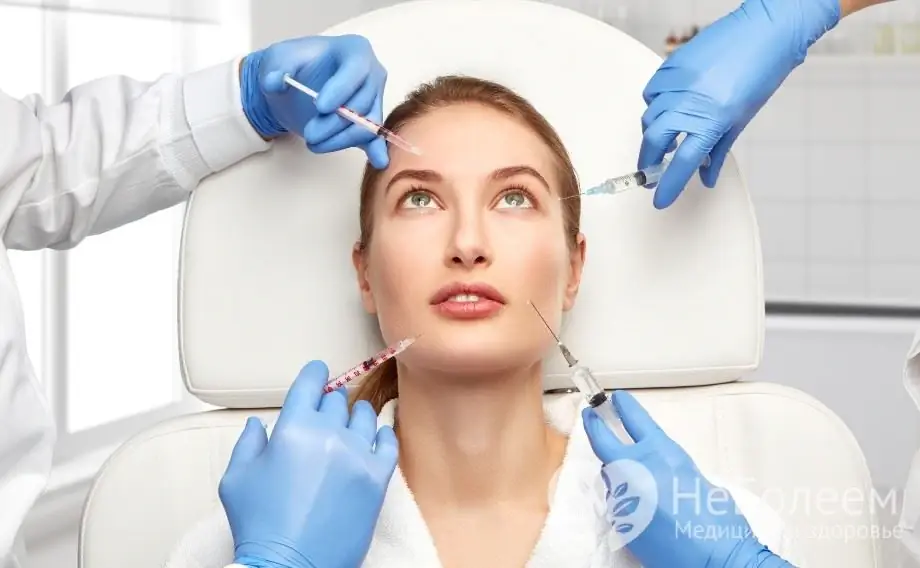 The performed procedure can ultimately lead to both a significant improvement in appearance, and cause the opposite effect. In order not to risk your face, we recommend that you be especially careful when choosing a cosmetologist.
Mesotherapy with hyaluronic acid. In this case, the substance is also injected. The main purpose of injections is skin rejuvenation, elimination of wrinkles, crow's feet near the eyes. But given that at a young age there are still no deep wrinkles or aging skin problems, the use of mesotherapy is pointless. Usually it is used only at 35-40 years old or later.
Hyaluronic acid injections into the joint. They are used as a method of treating osteoarthritis - non-inflammatory joint damage. The instructions for most drugs for intra-articular administration are prescribed that they are prohibited for use until the age of 18. In practice, osteoarthritis under the age of 27 is very rare. This is a disease of middle and old age.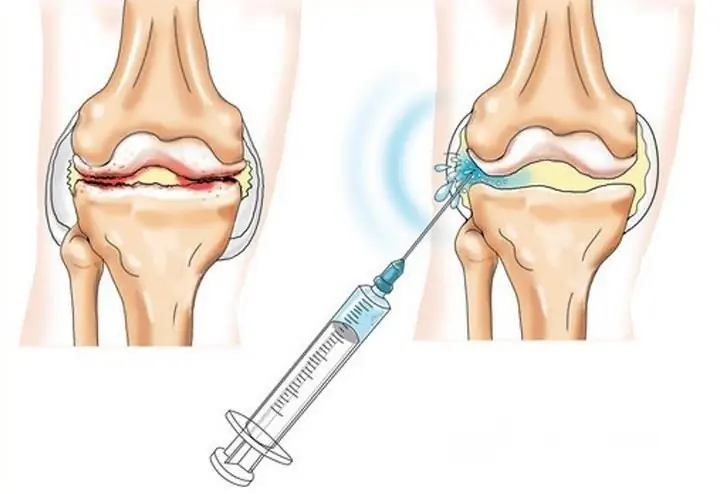 Hyaluronic acid safety profile
Why are people wondering at what age hyaluronic acid can be used? The answer is obvious: they fear that the substance may harm the body. After all, almost any drugs and dietary supplements for oral administration have some contraindications, sometimes they have side effects.
But hyaluronic acid is a natural substance in our body and is produced by our own cells. Therefore, the age of using hyaluronic acid is very diverse. It can be used by both young and old people, without the risk of negative health effects.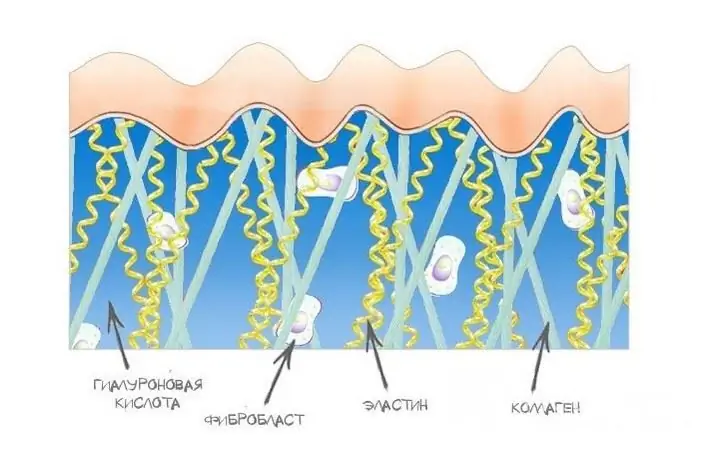 At what age is it advisable to use hyaluronic acid?
It is believed that up to 25 years, the body produces a sufficient amount of hyaluronic acid. Therefore, although theoretically it can be used earlier, there is no practical sense in this. The man is already young, his skin is in excellent condition.
So, if you are thinking about the age at which to start drinking hyaluronic acid in capsules and applied to the skin, you can take 25 years as a conditional starting point. Until that time, it makes no sense, but after overcoming this milestone, the supplement will not be superfluous - hyaluronic acid will soon be lacking, and the skin will begin to age. Therefore, the prophylactic intake of the supplement is quite justified, because it will slow down the deterioration of appearance associated with age.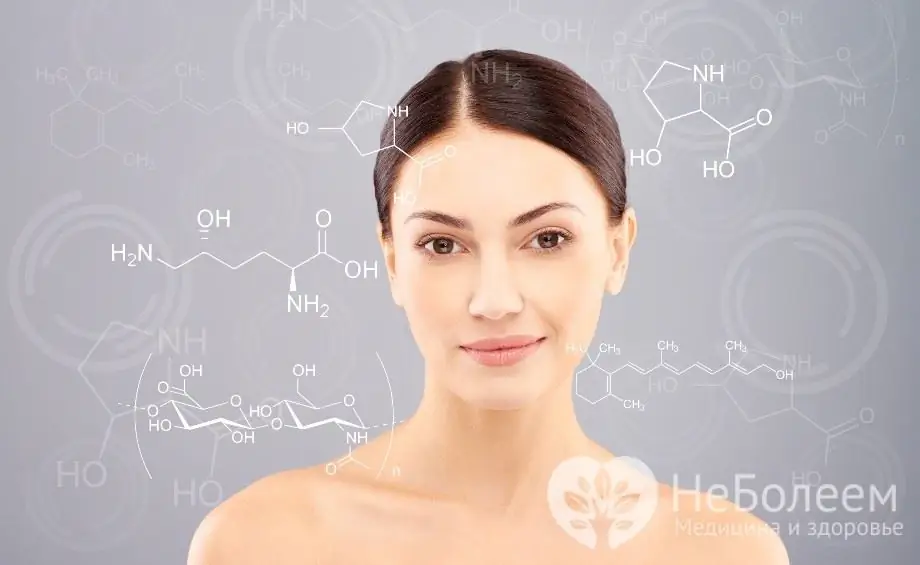 Changes on the face that gradually occur if there is a deficiency in the body of hyaluronic acid:
the nasolabial triangle stands out;
lips become thin;
Facial contours "blur";
the corners of the mouth fall.
Hyaluronic acid maintains the shape and contours of our body. She is responsible for hydration and volume, maintains water balance. When the body "dries", it looks older. Wrinkles develop faster, skin fade. It is possible to fight these processes, but the more they progress, the more difficult it will be to restore the skin, and the less the effectiveness of cosmetic procedures or intake of dietary supplements will be. Therefore, it is better to start earlier in order to slow down negative changes in the body.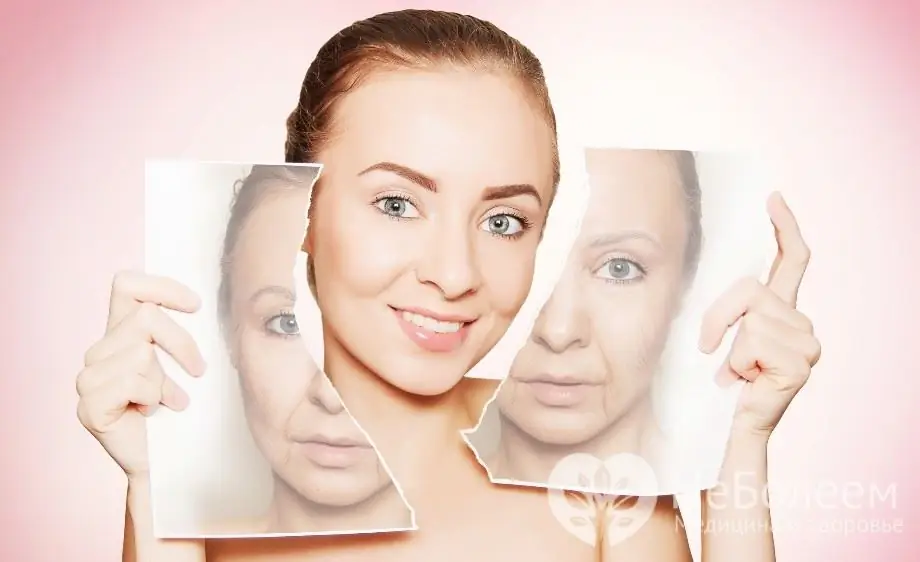 At what age to use hyaluronic acid, everyone decides for himself. In most developed countries of the world, anti-aging cosmetics based on hyaluronic acid, as well as supplements for oral administration, are used by women after 25 years. This allows them to remain attractive for a long time and look younger than their age.
Also, buyers of dietary supplements and cosmetics are often interested in how old hyaluronic acid is used. There are no restrictions here. Moreover, the older a person becomes, the less his body has its own hyaluronic acid. His skin becomes dry and wrinkled, there is little moisture in it. Elderly people need an additional source of hyaluronic acid. In addition, it has a positive effect on the condition of the joints. And this is very important in old age.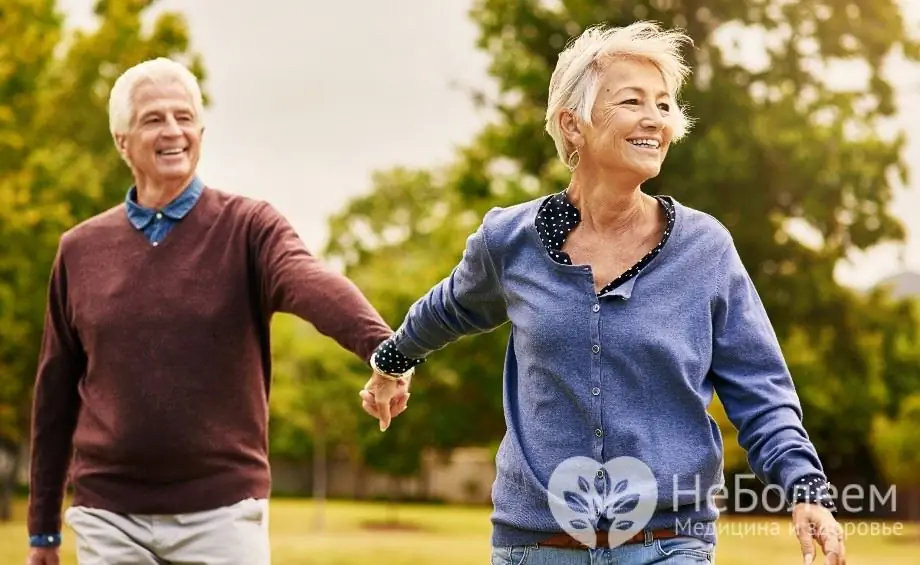 Hyaluronic acid from "Evalar"
There are a huge number of hyaluronic acid supplements available. A person's eyes literally run up from such a variety. What to choose? How are these supplements different? Which one is better? Which one is cheaper?
One of the most popular remedies is Evalar Hyaluronic Acid. This pharmaceutical company has been producing dietary supplements and cosmetics for a quarter of a century. They are in great demand among the residents of Russia.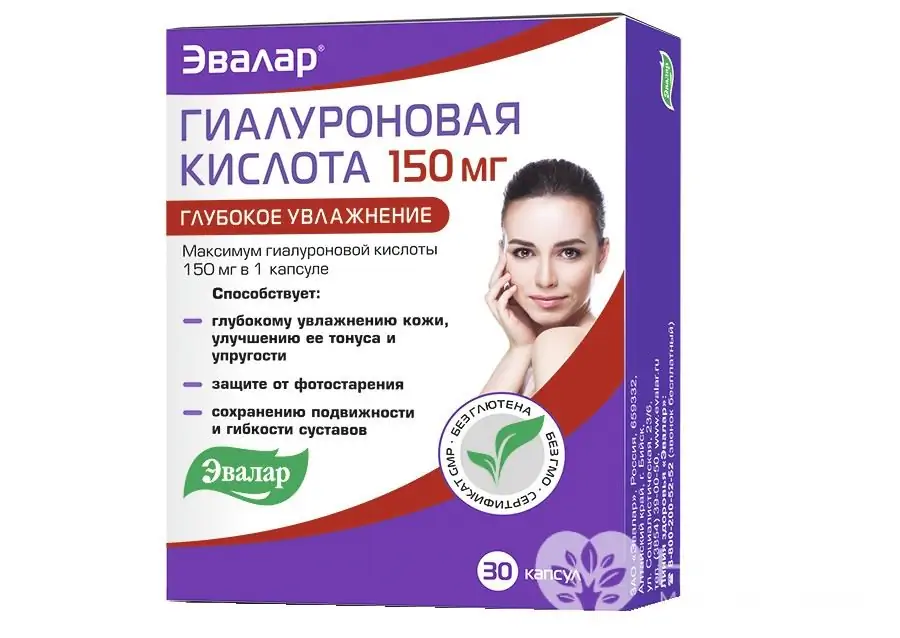 Benefits of Evalar hyaluronic acid:
Maximum Swiss made hyaluronic acid for oral administration: 150 mg in each capsule.
A combination of several types of hyaluronic acid for deep and long-lasting skin hydration.
Convenient intake: only 1 capsule per day.
Favorable price: 2 times cheaper than the nearest analogues!
High quality is guaranteed by GMP standard.
"Hyaluronic acid Evalar" contains two types of hyaluronic acid - low molecular weight and high molecular weight. First, low molecular weight hyaluronic acid is absorbed in the gastrointestinal tract, and after a while the high molecular weight form of the substance enters the bloodstream. This allows you to ensure its stable intake into the body throughout the day.
One capsule of Evalar supplement contains 150 mg of hyaluronic acid! Therefore, "Hyaluronic acid Evalar" promotes rejuvenation of the face and body, preservation of joint mobility, maintenance of health and visual attractiveness of a person.
So, we discussed at what age it is allowed to use hyaluronic acid and when it is advisable to start taking this supplement. All that remains is to use this opportunity to preserve beauty and youth for many years.
Found a mistake in the text? Select it and press Ctrl + Enter.
Popular by topic