Table of contents: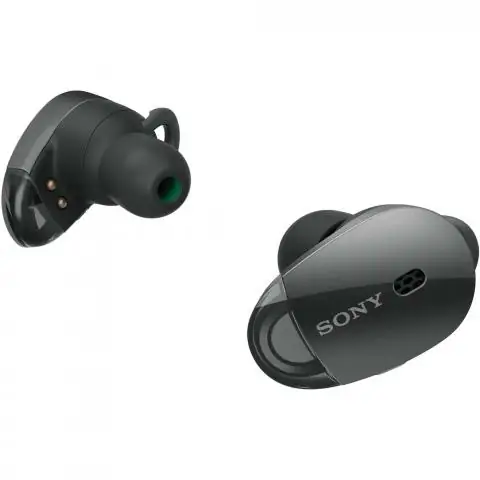 Video: Omix - Instructions For Use, Price, Reviews, Capsule Analogues
Omix
Omix: instructions for use and reviews
1. Release form and composition
2. Pharmacological properties
3. Indications for use
4. Contraindications
5. Method of application and dosage
6. Side effects
7. Overdose
8. Special instructions
9. Application during pregnancy and lactation
10. Use in childhood
11. In case of impaired renal function
12. For violations of liver function
13. Drug interactions
14. Analogs
15. Terms and conditions of storage
16. Terms of dispensing from pharmacies
17. Reviews
18. Price in pharmacies
Latin name: Omix
ATX code: G04CA02
Active ingredient: tamsulosin (Tamsulosin)
Producer: Technologist, PrJSC (Ukraine)
Description and photo update: 2019-09-07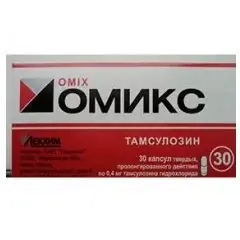 Omix is a drug used in patients with benign prostatic hyperplasia to treat functional disorders.
Release form and composition
Dosage form - capsules of prolonged action: hard gelatinous, cylindrical, opaque, white body, red cap; the capsules contain white or almost white granules (in a cardboard box 1 or 3 blisters of 10 capsules and instructions for the use of Omix).
Composition of 1 capsule:
active substance: tamsulosin hydrochloride - 0.4 mg;
auxiliary components: microcrystalline cellulose, dispersion of methacrylate copolymer, hypromellose (hydroxypropyl methylcellulose), propylene glycol, talc, magnesium stearate, sodium lauryl sulfate;
capsule shell: gelatin; titanium dioxide; synthetic food dyes carmoisin (azorubin), quinoline yellow and Ponso 4R.
Pharmacological properties
Pharmacodynamics
Tamsulosin hydrochloride, the active substance of Omix, competitively and selectively blocks postsynaptic α 1 -adrenergic receptors, in particular α 1A and α 1D, which are located in the smooth muscles of the prostate gland, the prostatic urethra and the bladder neck. Thanks to this, there is a decrease in the tone of the smooth muscles of the above organs, which helps to improve urine output.
In addition, during therapy, there is a decrease in the symptoms of irritation and obstruction associated with benign prostatic hyperplasia, which manifest themselves in the form of difficulty in beginning urination, weakening of the urine stream, dripping after the end of urination, a feeling of incomplete emptying of the bladder, urgency of urination, urge to urinate at night, frequent urge to urinate.
The therapeutic effect usually develops 14 days after you start taking Omix. With long-term treatment, these effects persist for a long time, to a significant extent this allows you to restrain the conduct of surgery or catheterization.
Antagonists of α 1 -adrenergic receptors can lead to a decrease in blood pressure due to a decrease in peripheral vascular tone. When using tamsulosin at a dose of 0.4 mg per day, a clinically pronounced decrease in blood pressure is not observed.
Pharmacokinetics
Tamsulosin is well absorbed from the gastrointestinal tract, its bioavailability is almost 100%. The absorption of the substance after a meal is slower. The uniformity of the absorption process is achieved if the patient takes Omix after a meal at the same time. The pharmacokinetic processes of tamsulosin are linear.
The peak plasma concentration of tamsulosin in the blood as a result of taking a single dose of Omix after meals is reached after about 6 hours, the formation of a stable concentration occurs on the fifth day of daily use of the drug. At the same time, C max (maximum concentration of a substance) is approximately two-thirds higher than that due to a single dose.
Tamsulosin in men binds to blood plasma proteins at about 99%. The substance has a negligible V d (volume of distribution) - about 0.2 l / kg.
The effect of the first passage of tamsulosin hydrochloride is not amenable to, the substance is slowly metabolized in the liver, while the formation of pharmacologically active metabolites occurs, which retain high selectivity in relation to α 1 -adrenergic receptors. Most of tamsulosin is present in the blood as an unchanged substance.
Excretion of tamsulosin and its metabolites from the body occurs mainly with urine. About 9% of the dose remains unchanged.
As a result of a single dose of tamsulosin after meals and with a stable plasma concentration in the blood, T 1/2 (half-life) is approximately 10 and 13 hours, respectively.
Indications for use
Omix is prescribed for patients with benign prostatic hyperplasia for the treatment of functional disorders of the lower urinary tract.
Contraindications
Absolute:
severe liver failure;
burdened history of orthostatic hypotension;
combination therapy with potent CYP3A4 inhibitors in patients with low CYP2D6 metabolism;
age up to 18 years;
the presence of hypersensitivity to tamsulosin hydrochloride, including drug-induced angioedema, or to auxiliary components of the drug.
Relative (Omix capsules are prescribed under medical supervision):
severe renal failure;
combination therapy with strong and moderate CYP3A4 inhibitors;
burdened history of allergy to sulfonamides.
Omiks, instructions for use: method and dosage
Omix is taken orally, after breakfast or after the first meal, daily. The capsule must be swallowed whole without breaking or chewing, as this will prevent the modified release of the active substance.
The recommended daily dose of Omix for adults is 1 capsule.
Side effects
reproductive system: ejaculation disorders, including failure of ejaculation and retrograde ejaculation;
organ of vision: impaired and blurred vision *;
nervous system: headache, dizziness, fainting;
digestive system: vomiting, diarrhea, constipation, nausea;
cardiovascular system: postural hypotension, palpitations;
skin and subcutaneous tissues: angioedema, pruritus, rash, urticaria, Stevens-Johnson syndrome, exfoliative dermatitis *, erythema multiforme *;
respiratory system: nosebleeds *, rhinitis;
general disorders: asthenia.
* - adverse reactions, the development of which was noted in the post-registration period.
During the post-marketing study, cases of intraoperative instability of the iris (narrowed pupil syndrome) during glaucoma and cataract surgery in patients taking tamsulosin were described.
Also in the post-registration period, in addition to the above adverse reactions, the following violations were noted: atrial fibrillation, arrhythmia, dyspnea and tachycardia. Messages were received spontaneously, a reliable connection with the reception of Omix has not been established.
Ponso 4R (E 124) and carmoisin (E 122) dyes, which are part of the capsule shell, can lead to the development of allergic reactions.
Overdose
Main symptoms: an overdose of tamsulosin hydrochloride of varying degrees can cause severe hypotensive effects.
Therapy: with a sharp decrease in pressure associated with an overdose, supportive treatment is carried out aimed at restoring the normal function of the cardiovascular system (in particular, the patient needs to take a horizontal position). In case of insufficient effectiveness, infusion therapy and vasopressor agents are prescribed. Kidney function should be monitored and general supportive care should be provided. Tamsulosin has a high degree of binding to plasma proteins, so hemodialysis is hardly advisable.
If vomiting is artificially induced, it will prevent further absorption of the substance. In case of an overdose of a significant amount of tamsulosin, the patient needs to flush the stomach with further intake of activated charcoal and low-osmotic laxatives such as sodium sulfate.
special instructions
As with the use of other α 1 -adrenergic blockers, in some cases during Omix therapy, a decrease in blood pressure can be observed, which sometimes leads to loss of consciousness. When the first signs of orthostatic hypotension appear (in the form of dizziness, weakness), the patient should take a sitting or lying position until the above symptoms disappear.
Before starting treatment, it is necessary to undergo a medical examination to identify other concomitant diseases that can cause the same symptoms as benign prostatic hyperplasia. At the beginning of treatment and in the future, at regular intervals, a rectal examination of the prostate gland should be performed, according to indications, a test is prescribed to determine the level of specific antigen of the prostate gland (PSA).
In some patients who took or are taking tamsulosin, atonic pupil syndrome (IFIS, a variant of narrowed pupil syndrome) was observed during surgery for the removal of glaucoma and cataracts, this increases the likelihood of an increase in the number of complications during or after such an operation. Usually 7-14 days before the operation, Omix is recommended to be canceled, but the benefits of this limitation have not been reliably established. Atonic pupil syndrome has also been reported in patients who discontinued the drug for a long time before such surgery.
It is not recommended to start taking tamsulosin hydrochloride before elective glaucoma or cataract surgery. When preparing for the operation, the surgeon and ophthalmologist should be warned about Omix therapy.
In clinical trials of taking tamsulosin with a short and long course, ejaculation disorders were noted. Information about impaired ejaculation, insufficient ejaculation and retrograde ejaculation were also reported in the post-registration period.
Influence on the ability to drive vehicles and complex mechanisms
Special studies devoted to studying the effect of Omix on the speed of psychomotor reactions have not been carried out. If necessary, during therapy, drive vehicles or perform other potentially dangerous types of work, patients should take into account the likelihood of developing dizziness.
Application during pregnancy and lactation
Omix is not indicated for use in women.
Pediatric use
Omix is not prescribed to patients under 18 years of age, the safety profile in this group of patients has not been studied.
With impaired renal function
When prescribing Omix to patients with severe renal failure (creatinine clearance below 10 ml / min), special care is required, due to the lack of clinical studies on the use of tamsulosin in this group of patients.
For violations of liver function
Omix capsules are contraindicated in patients with severe hepatic impairment.
Drug interactions
Tamsulosin hydrochloride should not be prescribed in combination with strong CYP3A4 inhibitors in patients with low CYP2D6 metabolism. During the complex use of Omix with strong and moderate CYP3A4 inhibitors, caution should be exercised.
When combined with cimetidine, the plasma concentration of tamsulosin in the blood increases, with furosemide it decreases. Concentration levels are within normal limits, so no dose adjustment is required.
Other possible interactions:
warfarin, diclofenac: the rate of elimination of tamsulosin may increase;
strong inhibitors of CYP3A4: the effect of tamsulosin hydrochloride may increase; when combined with ketoconazole (a strong inhibitor of CYP3A4), AUC (area under the concentration-time curve) and C max of tamsulosin increases 2.8 and 2.2 times, respectively;
paroxetine (a strong inhibitor of CYP2D6): leads to an increase in AUC and C max of tamsulosin up to 1.6 and 1.3 times, respectively, which is not clinically significant;
other α 1 -adrenergic receptors: the hypotensive effect may be enhanced.
Analogs
Omiks analogues are Omnik, Proflosin, Tamsulosin, Tulozin, Fokusin, Omsulozin, Hyperprost, Sonizin, Glansin, Miktosin, Tamsulon, Tamzelin, etc.
Terms and conditions of storage
Store at temperatures up to 25 ° C in original packaging. Keep out of the reach of children.
The shelf life is 3 years.
Terms of dispensing from pharmacies
Dispensed by prescription.
Reviews about Omix
Patients leave mostly positive reviews about Omix, in which they note that the effectiveness of this drug is comparable to that of analogues, and side reactions are rare. Additionally, they emphasize that the therapy has practically no effect on sexual activity.
Omix price in pharmacies
The price of Omix is unknown, since the drug is not available in pharmacies.
The approximate cost of analogs:
Omnik (10 capsules with modified release of 0.4 mg each) - 342 rubles;
Fokusin (30 capsules with modified release, 0.4 mg each) - 450 rubles;
Tamsulosin (30 capsules with prolonged release, 0.4 mg each) - 482 rubles.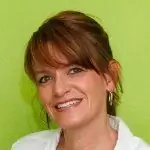 Maria Kulkes Medical journalist About the author
Education: First Moscow State Medical University named after I. M. Sechenov, specialty "General Medicine".
Information about the drug is generalized, provided for informational purposes only and does not replace the official instructions. Self-medication is hazardous to health!
Popular by topic