Table of contents:

Video: Signs Of Vitamin Deficiency
Signs of vitamin deficiency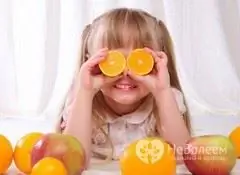 In the word "vitamins" the key part is "vita", which in Latin means life. Vitamins are vital chemical compounds that do not have their own nutritional value, but help the proper course of all life-supporting processes in the body. Without vitamins, the maintenance of these processes is impossible, so a person falls ill and dies. Now this rarely happens, since in our time, almost all people of Western civilization can afford a fairly varied diet. But the lack of vitamins is very common, this is especially typical for our region in late winter and early spring.
Many of the health problems we face at this time are actually signs of a lack of vitamins in the body. For example, so-called chapped skin may be flaky rather than chapped. Peeling of the skin is caused by a lack of vitamins A, E, some B vitamins. Increased fatigue, lack of vitality is another common symptom of hypovitaminosis. Often at the end of winter, we notice that it becomes more and more difficult to get up when the alarm rings, there is less desire to move and go somewhere, habitual actions tire you much more than usual, libido decreases and bouts of apathy roll in. This state has its own designation - "spring fatigue". If you provide the body with vitamins in the right amount during this period, there will be no trace of spring fatigue in a week.
Seizures in the corners of the mouth, brittle nails, dull, split ends are not appearance flaws, as many people think, but also signs of a lack of vitamins. Of course, they are found not only in winter or spring. The fact is that hypovitaminosis occurs for two reasons: due to insufficient intake of vitamins from food, as in the case of spring fatigue, or due to a violation of their absorption by the body. In the first case, the problem is easily eliminated, it is enough to correct your diet by including fresh fruits and vegetables in it, if possible. In the second case, a course of treatment is necessary, since impaired absorption of vitamins is usually associated with diseases, and it cannot be eliminated by simply increasing the amount of vitamins in food.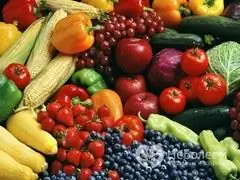 Other common signs of vitamin deficiency include bleeding gums, sleep disturbances, digestive problems such as erratic stools, flatulence, increased or decreased appetite, and rapid weight gain. It would seem that if a person is gaining weight, this suggests that food is well absorbed, but in fact it is not. Experiencing a shortage of certain substances, the body seeks to replenish it, absorbing in excessive quantities any foods that do not help it in this, but only fill the fat depots. Therefore, it is very important to ensure that the body receives not just any food, but the right ones - those that can provide all the nutrients necessary for health.
Found a mistake in the text? Select it and press Ctrl + Enter.
Popular by topic