Table of contents: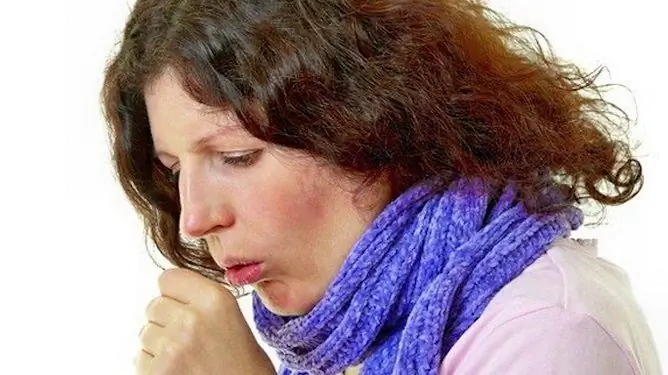 Video: Cough During Pregnancy In The 1st Trimester: Methods Of Treatment
Cough treatment in the 1st trimester of pregnancy: what can and cannot be taken
The content of the article:
Treatment

Basic therapy
Etiotropic treatment
Expectorant and antitussive drugs
Antipyretic and anti-inflammatory drugs
Additional procedures
Folk remedies

Features of cough in pregnant women

Common Causes

ARI
Flu
Pneumonia
Rubella
Bronchial asthma

Diagnostics
Preventive measures
Video
Treating a cough in the 1st trimester of pregnancy is a difficult task. Therapy should be selected in such a way as to get rid of the cause of the cough, but not harm the child. Many medicines are contraindicated during pregnancy, as they can penetrate the placenta and negatively affect the development of the fetus.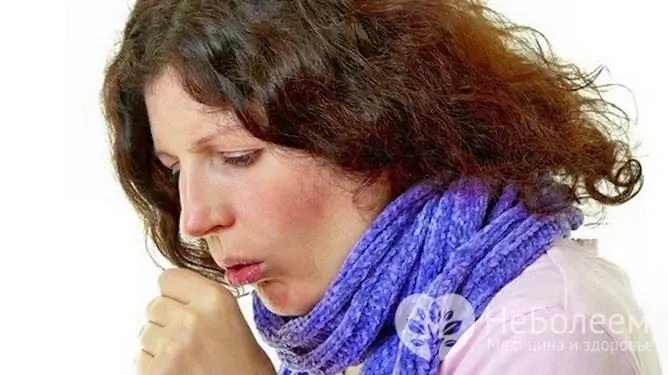 Treatment of cough in the 1st trimester requires a special approach, since many medications are prohibited for use
Treatment
It is difficult to treat a cough in the first trimester of pregnancy, since many medications are contraindicated during this period. Not all drugs are equally safe for pregnant women. Therapy should include general measures, treatment of the cause of the disease, and relief of symptoms. Prescribed medications should not have a teratogenic effect.
Basic therapy
Basic therapy for cough during pregnancy is as follows:
Increased fluid intake. Drinking plenty of fluids relieves intoxication syndrome, reduces the viscosity of sputum.
Proper nutrition, including adequate intake of proteins and vitamins.
Bed rest for fever.
Airing and regular wet cleaning of premises.
Basic therapy is indicated for all diseases, especially for infections that are accompanied by fever and signs of intoxication.
Etiotropic treatment
Treatment during pregnancy should be carried out taking into account the cause of the cough, i.e., be etiotropic. Etiotropic treatment includes the use of antibacterial or antiviral agents.
Many antiviral drugs should not be taken by women during pregnancy.
It is not recommended to use immunostimulants, as their effectiveness in viral infections has not been proven. With influenza, in the first days of infection, antiviral drugs Oseltamivir, Zanamivir are sometimes prescribed.
You also need to be careful when using antibiotics, since many drugs from this group are contraindicated during pregnancy. Antibiotics from the group of fluoroquinolones, tetracyclines and aminoglycosides have a teratogenic effect. Taking them can lead to hearing impairment, damage to the skeletal system, and termination of pregnancy. Especially dangerous are drugs in the 1st trimester, when important organs and systems are laid.
For pregnant women in the first trimester for cough, the following antibiotics can be taken:
penicillins;
cephalosporins;
macrolides (Azithromycin, Erythromycin).
But even approved drugs should not be drunk uncontrollably. Always check with your doctor before using any antibacterial agent during pregnancy.
Expectorant and antitussive drugs
For a wet cough, it is recommended to use expectorants of the following groups:
Mucolytics are drugs that reduce the viscosity of phlegm.
Secretomotor drugs - enhance the excretion of sputum, due to the activation of the ciliated epithelium.
Many expectorant drugs are contraindicated in pregnancy, especially in the early stages. In the 1st trimester, it is contraindicated to use Ambroxol, Bromhexine, Acetylcysteine, iodides.
During pregnancy, it is difficult to choose a drug that, along with high efficacy, has a good safety profile. Many expectorant drugs that are prescribed during pregnancy are herbal.
Here's what you can get from a cough during pregnancy in the 1st trimester:
Prospan syrup;
Thermopsis syrup with licorice;
Alteika syrup;
Mukaltin.
With a dry paroxysmal cough of a debilitating nature, it is recommended to use antitussive drugs. When prescribing this group of drugs, pregnant women also have difficulties. It is contraindicated to use centrally acting antitussives: Codterpin, Glaucin, Butamirate.
Antipyretic and anti-inflammatory drugs
If the cough is accompanied by an increase in body temperature above 38 ° C, antipyretic drugs should be used. The drug of choice in the 1st trimester of pregnancy is Paracetamol. It has no teratogenic effect, does not negatively affect the gestation.
Additional procedures
Inhalation is indicated for pregnant women when coughing. At home, you can do steam inhalation (if the temperature is not increased). To do this, use:
decoction of chamomile, calendula;
water with soda;
alkaline solutions.
It is more effective to use a special device - a nebulizer. The nebulizer delivers medicinal substances even to the bronchioles (the smallest branches of the bronchi), and in addition, inhalation with its help can be carried out at elevated temperatures. Homemade solutions and folk recipes are not suitable for a nebulizer. Saline (0.9% NaCl), alkaline mineral water, some bronchodilators and antibiotics can be used.
Folk remedies
Folk recipes for pregnancy can be used as an adjunct to treatment. They will not get rid of the cause, but they can facilitate the excretion of sputum, reduce the intensity of cough and inflammation.
When coughing in pregnant women, you can use the following folk remedies:
decoction of ivy leaves;
decoction of licorice root;
warm milk with honey (if you are not allergic to dairy products and honey).
Before using folk recipes during pregnancy, you should definitely consult your doctor. Some medicinal plants increase the tone of the uterus, negatively affect the fetus.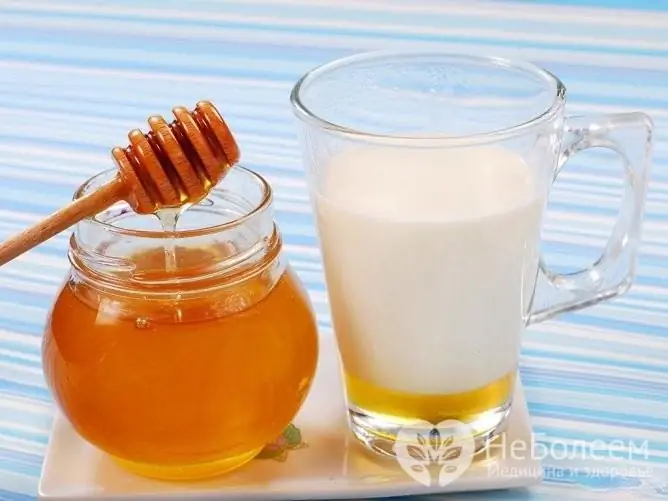 Pregnant women who cough can drink warmed milk with honey
Features of cough in pregnant women
A cough occurs when the respiratory mucosa is irritated. The irritants can be mucus, dust, allergens, viruses and bacteria. Normally, cough shocks are aimed at clearing the airways.
The cough is accompanied by an increase in intra-abdominal pressure. In pregnant women, this can lead to an increase in the tone of the uterus, and hypertonicity of the uterus negatively affects the bearing of a child.
Common Causes
The most common cause is diseases of the respiratory system: colds, SARS, flu. Inflammation of both the upper and lower respiratory tract can lead to the development of cough:
tonsillitis;
pharyngitis;
laryngitis;
tracheitis;
bronchitis;
pneumonia.
Dangerous infections such as rubella can be the cause. The danger lies in the fact that the rubella virus is capable of damaging embryonic tissue, provoking fetal malformations. Less commonly, the cause is extrapulmonary pathology: gastroesophageal reflux, an increase in the thyroid gland.
ARI
Acute respiratory diseases (ARI) are a group of viral or bacterial infections in which the respiratory system is affected. ARI can occur in the form of laryngitis, tracheitis, bronchitis.
At the onset of the disease, the cough is dry, after 1–2 weeks sputum appears. With ARVI, the sputum is mucous, with a bacterial infection - mucopurulent.
There are other signs of the disease:
an increase in body temperature, usually to subfebrile values (up to 38 ° C);
general weakness;
a sore throat;
nasal congestion.
With a respiratory infection, suppression of the immune system is observed, which is dangerous for both the woman and the baby.
Flu
Influenza is a dangerous infection for a pregnant woman, which also belongs to acute respiratory infections, but has features. With the flu, the cough is rough and painful, accompanied by chest pain. A distinctive feature of influenza is a pronounced intoxication syndrome. It manifests itself in the following symptoms:
febrile temperature (38–40 ° C);
headache;
muscle aches;
pain in the eyeballs.
Influenza in pregnant women can cause severe complications, including pneumonia, hemorrhagic pulmonary edema, and myocarditis. Influenza is also dangerous for the fetus, the infection can lead to spontaneous abortion, placental insufficiency, malformations.
Pneumonia
A cough can be a symptom of pneumonia - pneumonia. In this case, it is wet, with the release of mucous or mucopurulent sputum. It is permanent, with the same frequency throughout the day.
At the onset of the disease, the symptoms may be similar to ARVI, but then specific signs are added:
high body temperature;
shortness of breath, rapid breathing;
significant weakness, lethargy;
increased heart rate (tachycardia).
Pneumonia is a dangerous disease that can be fatal, therefore it is treated mainly in stationary conditions. If you suspect it, you should immediately consult a doctor.
Rubella
Rubella is an infectious disease that often presents as the common cold. Rubella is not accompanied by severe symptoms, the general condition of the body is not disturbed. Rubella cough is dry, persistent, and has no specific symptoms.
The danger of the disease is that the rubella virus has a tropism for embryonic tissue, therefore, infection in the first three months of pregnancy is associated with a high risk of fetal damage.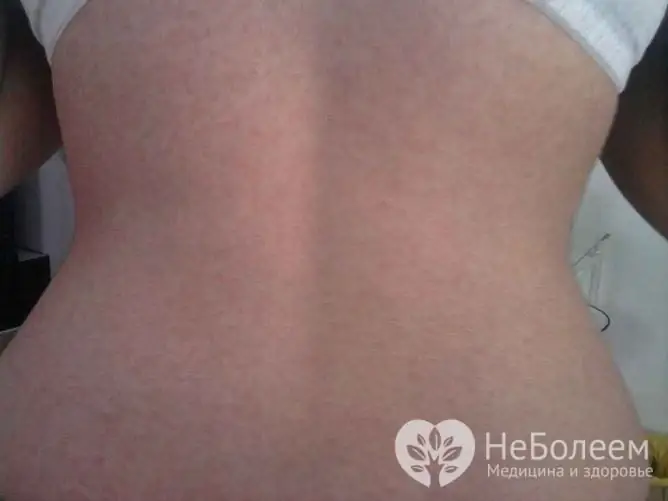 Rubella, other than a rash, may not cause a serious worsening of the condition, but in the 1st trimester it is very dangerous for the fetus
Bronchial asthma
A cough in a pregnant woman may indicate bronchial asthma (cough variant). In this case, it occurs in the form of seizures that intensify at night. This may be the only symptom that worries a woman.
Bronchial asthma is indicated by a history of allergic reactions, difficulty breathing, wheezing in the lungs.
Bronchial asthma is characterized by bronchospasm. Frequent bouts of coughing can lead to impaired breathing and hypoxia, which negatively affects the condition of the woman and the fetus.
Diagnostics
When a cough appears, the expectant mother needs to see a doctor. To identify the cause and properly prescribe treatment, an additional examination is prescribed:
| | |
| --- | --- |
| Diagnostic method | Description of results |
| General blood analysis | With bacterial infections (bronchitis, pneumonia): an increase in the level of leukocytes and neutrophils. With viral infections, there is a decrease in the level of leukocytes, an increase in lymphocytes. With rubella - an increase in the level of lymphocytes and plasma cells (Turk cells) |
| Blood chemistry | Increased C-reactive protein |
| Lung auscultation | With bronchitis, hard breathing, dry and wet rales are heard, with pneumonia - crepitus |
| Plain X-ray of the chest cavity | With pneumonia, there is a darkening of the lungs |
X-rays during pregnancy are not routinely prescribed; they are used only if pneumonia is suspected. The study should be carried out with screening of the abdomen.
Preventive measures
In most cases, the cough is caused by a respiratory infection. Therefore, prevention is aimed at preventing infection. The following guidelines must be followed:
Avoid visiting crowded places, especially during a flu epidemic.
Avoid contact with infected people, use personal protective equipment (masks).
Get flu shots every year.
When planning a pregnancy, make sure that you are immune to rubella (revaccination at the age of 15).
Compliance with these recommendations will reduce the risk of developing an infection several times.
Video
We offer for viewing a video on the topic of the article.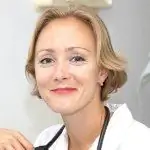 Anna Kozlova Medical journalist About the author
Education: Rostov State Medical University, specialty "General Medicine".
Found a mistake in the text? Select it and press Ctrl + Enter.
Popular by topic