Table of contents: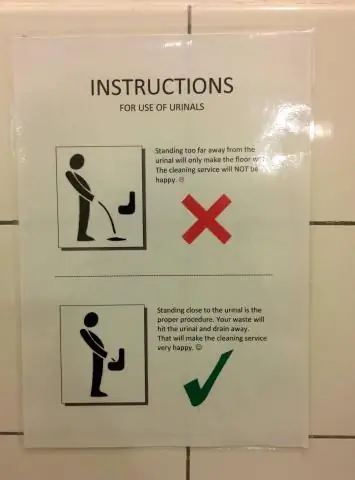 Video: Otolorin - Instructions For The Use Of Ear Drops, Reviews, Price, Analogues
Otolorin
Otolorin: instructions for use and reviews
1. Release form and composition
2. Pharmacological properties
3. Indications for use
4. Contraindications
5. Method of application and dosage
6. Side effects
7. Overdose
8. Special instructions
9. Application during pregnancy and lactation
10. Use in childhood
11. In case of impaired renal function
12. Drug interactions
13. Analogs
14. Terms and conditions of storage
15. Terms of dispensing from pharmacies
16. Reviews
17. Price in pharmacies
Latin name: Otolorin
ATX code: S02D
Active ingredient: procaine (Procainum), boric acid (Acidum boricum)
Manufacturer: LLC "Grotex" (Russia)
Description and photo update: 2019-29-10
Prices in pharmacies: from 158 rubles.
Buy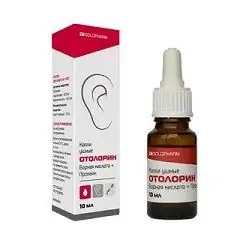 Otolorin is a combined preparation for topical use, has an antiseptic, disinfectant and moderate analgesic effect.
Release form and composition
The drug is produced in the form of ear drops: a colorless or slightly colored transparent liquid with a specific odor (10 ml each in glass bottles with a dropper cap, 1 bottle in a cardboard box and instructions for use of Otolorin).
1 ml drops contain:
active ingredients: procaine hydrochloride - 20 mg, boric acid - 30 mg;
auxiliary components: 0.1 M sodium hydroxide solution, 70% ethyl alcohol.
Pharmacological properties
Pharmacodynamics
Otolorin is a combined preparation for topical use in otorhinolaryngology, has an antiseptic, disinfectant and moderately analgesic effect.
The clinical effect of the drug is due to the following properties of its active ingredients:
boric acid: has an antiseptic and fungistatic effect, in relation to granulation tissues has a weak irritating effect;
procaine: a local anesthetic with moderate potency and a wide therapeutic range. It is a weak base, which allows you to block sodium channels and prevent the generation of impulses in the endings of sensory nerves and their conduction along nerve fibers. In the membranes of nerve cells, it modifies the action potential without exerting a pronounced effect on the resting potential. Helps suppress the conduction of impulses of various modality, including pain.
Pharmacokinetics
Boric acid actively penetrates through mucous membranes and damaged tissues, especially in young children. It is displayed slowly. About 50% is excreted through the kidneys during the first 12 hours, the rest is excreted during the next 120 hours or more. Penetrating into organs and tissues, it can accumulate in them with repeated injections.
Procaine undergoes complete systemic absorption, which is particularly dependent on vascularization at the site of administration and blood flow rate, as well as on the site, route of administration and the final dose (amount and concentration). As a result of rapid hydrolysis by plasma and liver esterases, two main pharmacologically active metabolites are formed - diethylaminoethanol, which has a moderate vasodilating effect, and para-aminobenzoic acid (PABA). PABA is a competitive antagonist of sulfanilamide chemotherapeutic agents that can weaken their antimicrobial effects. The half-life of procaine is 0.7 minutes. It is excreted mainly through the kidneys in the form of metabolites, no more than 2% - unchanged.
Indications for use
The use of Otolorin is indicated for the treatment of external acute and chronic otitis media without damaging the tympanic membrane.
Contraindications
violation of the integrity of the tympanic membrane;
chronic renal failure;
period of pregnancy;
breast-feeding;
age up to 1 year;
individual intolerance to the components of Otolorin.
Otolorin, instructions for use: method and dosage
Otolorin ear drops are used by instillation into the ear canal.
When treating children, tampons moistened with a solution are used, which are inserted into the ear canal.
It is recommended to hold the bottle in hand before use until its contents are warmed up. Such measures allow you to save the patient from the discomfort associated with the ingress of cold liquid into the ear.
For the procedure, the patient must lie on his side with his ear turned up and remain in this position for some time after instilling the drug.
The recommended dosage of Otolorin has the following age restrictions:
adults: 2-3 drops 2-3 times a day;
children over 1 year old: 1-2 drops 2-3 times a day.
The duration of the course of treatment should not exceed 7 days.
Side effects
The use of drops may be accompanied by the development of allergic reactions, as well as burning and itching, which disappear on their own after one or two minutes and do not require discontinuation of the drug.
On the background of long-term therapy, nausea, vomiting, diarrhea, headache, and in rare cases - a state of shock may appear. When using Otolorin in patients with a perforated eardrum, due to contact of the drug with the organs of the middle ear, the occurrence of toxic reactions, including itching, redness of the skin, urticaria, nausea, vomiting, edema, confusion, imbalance, deafness, was noted.
Overdose
In case of an overdose of the drug, the following acute and chronic toxic reactions may develop: nausea, vomiting, diarrhea, skin rash, headache, confusion, impaired urination, in rare cases - shock.
It should be borne in mind that symptoms characteristic of an overdose may occur not only when the dosage regimen is violated, but also with prolonged use of Otolorin or the patient has renal dysfunction.
Symptomatic therapy is used to eliminate undesirable phenomena.
special instructions
Otolorin should be used with caution at the same time as sulfanilamide drugs.
You should start using drops only after consulting a specialist who will confirm the integrity of the eardrum. The use of the drug with a perforated tympanic membrane increases the risk of toxic reactions.
Do not allow drops to fall on mucous membranes.
After opening, the contents of the bottle remain stable for 1 month.
Influence on the ability to drive vehicles and complex mechanisms
During the period of treatment with Otolorin, patients are advised to be careful when driving vehicles, working with complex mechanisms and performing other potentially hazardous activities that require an increased speed of psychomotor reactions and concentration of attention.
Application during pregnancy and lactation
Otolorin ear drops are contraindicated for use during gestation and breastfeeding.
Pediatric use
The use of Otolorin for the treatment of children under the age of one year is contraindicated.
With impaired renal function
The use of Otolorin for the treatment of patients with chronic renal failure is contraindicated.
Drug interactions
It should be borne in mind that the active metabolite of procaine - PABA, being an antagonist of sulfonamides, can reduce their antimicrobial effect.
Analogs
Otolorin's analogues are Otindol, Ottoslavin.
Terms and conditions of storage
Keep out of the reach of children.
Store away from fire at temperatures up to 25 ° C.
The shelf life is 3 years.
Terms of dispensing from pharmacies
Available without a prescription.
Reviews about Otolorin
There are currently no reviews about Otolorin.
Price for Otolorin in pharmacies
The price of Otolorin for a package containing 1 bottle of drops can range from 150 rubles.
Otolorin: prices in online pharmacies
Drug name
Price
Pharmacy
Otolorin ear drops 10 ml 1 pc.
158 RUB
Buy
Otolorin ear drops bottle 10ml
197 RUB
Buy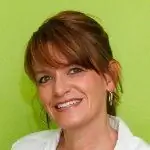 Maria Kulkes Medical journalist About the author
Education: First Moscow State Medical University named after I. M. Sechenov, specialty "General Medicine".
Information about the drug is generalized, provided for informational purposes only and does not replace the official instructions. Self-medication is hazardous to health!
Popular by topic