Table of contents: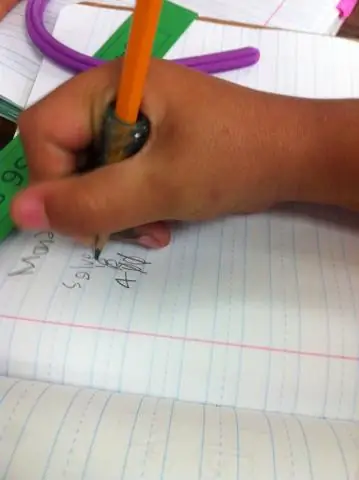 Video: Mundizal - Instructions For Using The Gel, Price, Reviews, Analogues
Mundizal
Mundizal: instructions for use and reviews
1. Release form and composition
2. Pharmacological properties
3. Indications for use
4. Contraindications
5. Method of application and dosage
6. Side effects
7. Overdose
8. Special instructions
9. Application during pregnancy and lactation
10. Use in childhood
11. Drug interactions
12. Analogs
13. Terms and conditions of storage
14. Terms of dispensing from pharmacies
15. Reviews
16. Price in pharmacies
Latin name: Mundisal
ATX code: A01AD11
Active ingredient: choline salicylate (Choline salicylate)
Manufacturer: Mundipharma, GmbH (Mundipharma, GmbH) (Germany)
Description and photo update: 09.10.2019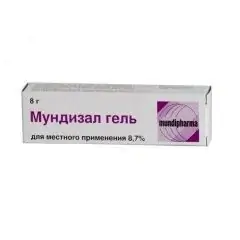 Mundizal is a drug for topical use in dentistry, has antimicrobial, anti-inflammatory and analgesic effect.
Release form and composition
The drug is available in the form of a gel for topical use: a transparent viscous mass with the smell of anise (8 g each in aluminum tubes, 1 tube in a cardboard box and instructions for use of Mundizal).
1 g of gel contains:
active substance: choline salicylate - 87.1 mg;
auxiliary components: ethanol 96%, glycerol 85%, hypromellose, sodium cyclamate, menthol, anise oil, purified water.
Pharmacological properties
Pharmacodynamics
Mundizal is a non-steroidal anti-inflammatory drug (NSAID) for topical use in the treatment of oral diseases. Its active ingredient, choline salicylate, after rapid absorption into the mucous membrane, has a local anti-inflammatory, analgesic and antipyretic effect. Once in the tissue, it helps to inhibit the synthesis of prostaglandins. Inhibits the activity of cyclooxygenase, the function of neutrophils and macrophages, the production of interleukin-1. In acidic and alkaline environments of choline, salicylate exhibits antimicrobial and antifungal activity.
The adhesive base of the gel, containing ethanol, provides a quick onset of the effect and allows the active substance to remain on the mucous membrane for a long time.
Pharmacokinetics
After application to the mucous membranes, the drug is actively absorbed, the analgesic effect occurs within a few minutes and lasts from 2 to 8 hours.
Indications for use
The use of Mundizal is indicated as a local anesthetic and anti-inflammatory agent in the treatment of the following diseases / conditions:
stomatitis of various etiologies;
gingivitis;
periodontal disease;
damage to the mucous membrane caused by dentures;
trauma to the oral mucosa;
small surgical interventions;
cheilitis;
pain syndrome during teething;
exudative erythema multiforme (including Stevens-Johnson syndrome) - as part of complex therapy.
Contraindications
Absolute:
established hypersensitivity to salicylates;
individual intolerance to the components of the drug.
Caution should be used when using Mundizal during pregnancy and lactation, as well as in children under 1 year of age.
Mundizal, instructions for use: method and dosage
Gel Mundizal is intended for topical application by applying with a clean finger to the affected area of the oral mucosa and then rubbing in with light massaging movements.
Recommended dosage: adults - 1 cm long gel column, children - 0.5 cm.
For the purpose of anesthesia, the procedure is carried out 2-3 times a day before or after meals and before bedtime.
In case of periodontal diseases, the use of the gel is indicated in the form of injection into periodontal pockets, compresses and gentle rubbing into the gums 1-2 times a day.
Side effects
from the immune system: allergic reactions;
others: in places of application - a transient slight burning sensation.
Overdose
Overdose symptoms have not been established.
special instructions
At the first signs of allergic reactions, you should consult your doctor.
After opening the tube, the gel remains stable for 12 months.
Influence on the ability to drive vehicles and complex mechanisms
The use of Mundizal does not reduce the patient's psychophysical activity and his ability to drive vehicles or moving mechanisms.
Application during pregnancy and lactation
Caution should be exercised when using Mundizal during pregnancy and breastfeeding.
Pediatric use
Caution should be exercised when using Mundizal gel in pediatrics for the treatment of children under the age of 1 year.
Drug interactions
With the simultaneous use of Mundizal gel with other anti-inflammatory, antipyretic or pain relievers, their effect is enhanced.
Analogs
Maraslavin, Dentokind, Dental adhesive paste Solcoseryl, Proposol, Stomatofit, Kalgel, Kholisal, Kamistad are analogs of Mundizal.
Terms and conditions of storage
Keep out of the reach of children.
Store at temperatures up to 25 ° C.
The shelf life is 3 years.
Terms of dispensing from pharmacies
Available without a prescription.
Reviews about Mundizal
Reviews about Mundizal are positive. Patients indicate the high effectiveness of the gel for the treatment of inflammatory diseases of the oral cavity. In the treatment of stomatitis, the drug promotes pain relief and rapid healing of ulcers in the oral cavity, periodontitis - relieving swelling, bleeding and soreness of the gums. The use of the gel in children during the period of teething, according to parents, allows you to quickly relieve pain and provides a restful sleep for the child.
Price for Mundizal in pharmacies
The price of Mundizal, a gel for topical application, for a package containing 1 tube (8 g), can range from 203 to 390 rubles.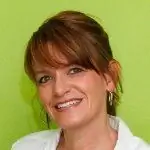 Maria Kulkes Medical journalist About the author
Education: First Moscow State Medical University named after I. M. Sechenov, specialty "General Medicine".
Information about the drug is generalized, provided for informational purposes only and does not replace the official instructions. Self-medication is hazardous to health!
Popular by topic