Table of contents: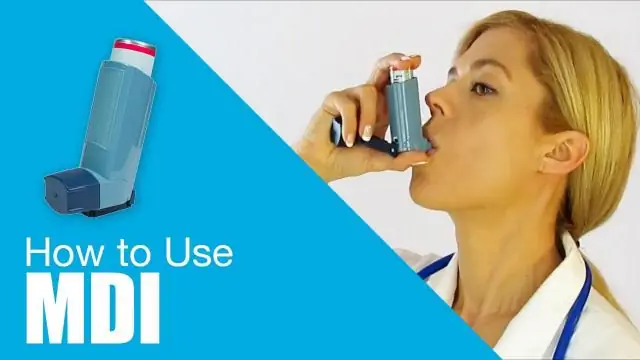 Video: SabaKomb - Instructions For Use Of The Inhaler, Aerosol 250 + 100 Mcg
SabaComb
SabaKomb: instructions for use and reviews
1. Release form and composition
2. Pharmacological properties
3. Indications for use
4. Contraindications
5. Method of application and dosage
6. Side effects
7. Overdose
8. Special instructions
9. Application during pregnancy and lactation
10. Use in childhood
11. Drug interactions
12. Analogs
13. Terms and conditions of storage
14. Terms of dispensing from pharmacies
15. Reviews
16. Price in pharmacies
Latin name: SabaComb
ATX code: R03AK13; R03AK04
Active ingredient: Beclometasone + Salbutamol (Beclometasone + Salbutamol)
Manufacturer: CHIESI FARMACEUTICA, Ltda (Brazil)
Description and photo update: 2019-17-12
Prices in pharmacies: from 737 rubles.
Buy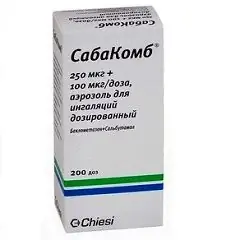 SabaComb is a bronchodilating drug, β2-selective adrenergic agonist + glucocorticosteroid (GCS) for topical use.
Release form and composition
Dosage form - metered dose inhalation aerosol: an almost white suspension, which is under pressure in an aluminum can with a dispensing spray nozzle (in a cardboard box, 1 can containing 200 doses of suspension, with a spray nozzle in the kit and instructions for use of SabaComb).
Composition for 1 dose of suspension:
active substances: beclomethasone dipropionate - 250 mcg; salbutamol - 100 μg (corresponds to the content of salbutamol sulfate - 120 μg);
auxiliary components: norflurane - 46 372 mcg; oleic acid - 8 μg; ethanol - 8250 mcg.
Pharmacological properties
Pharmacodynamics
SabaComb is a combined bronchodilator drug, which includes salbutamol and beclomethasone dipropionate (GCS, which is active when used by inhalation).
Salbutamol has a fast and safe bronchodilating effect, leading to a rapid improvement in respiratory function. The substance, without causing any undesirable effects on the part of the cardiovascular system, selectively acts on the bronchial muscles. In turn, beclomethasone dipropionate, by reducing edema and hypersecretion in the bronchi, reduces their hyperreactivity, which gradually leads to suppression of the development of bronchospasm. It acts at the level of the bronchial tree without causing suppression of adrenal function and without causing systemic side effects. The action of salbutamol and beclomethasone dipropionate is complementary and reinforcing.
SabaKomb is prescribed for relief of manifestations and constant therapy of chronic obstructive pulmonary disease (COPD) with an asthmatic component, and bronchial asthma. Its action is aimed at preventing the occurrence and decreasing the frequency of asthmatic attacks. Since beclomethasone dipropionate has anti-inflammatory properties and reduces bronchial hyperreactivity, its use can reduce the doses of β2-adrenoreceptor agonists used.
In general, the combined drug has a pronounced anti-inflammatory effect, comparable to that of beclomethasone dipropionate, and has a more pronounced anti-bronchospastic property in comparison with that of each of its active substances separately.
Pharmacokinetics
The maximum plasma concentration of salbutamol after inhalation of SabaKomb at a dose of 0.1 mg is achieved after a period of 3 to 5 hours. Almost 83% of the used dose of the substance is excreted by the kidneys both unchanged (approximately 70%) and in the form of one of its metabolites - salbutamol-o-phenylglucuronide (about 30%).
Beclomethasone dipropionate is a prodrug with a weak binding affinity for GCS receptors, which, under the influence of esterase enzymes present in most tissues, undergoes hydrolysis to obtain its active metabolite, beclomethasone-17-monopropionate.
Beclomethasone dipropionate and beclomethasone-17-monopropionate after inhalation are absorbed from the gastrointestinal tract and lungs (absorption of part of the dose that has been swallowed). The absolute bioavailability of unchanged beclomethasone dipropionate and its active metabolite from a metered-dose aerosol inhaler, respectively, varies from 2 to 62% of the nominal dose.
With an increase in the inhalation dose, an almost linear increase in systemic exposure is noted. The maximum plasma concentration of beclomethasone dipropionate and beclomethasone-17-monopropionate is reached after 0.3 h and 1 h, respectively.
The absorbed substance SabaKomb and its active metabolite are excreted in bile and excreted through the intestines in the form of inactive metabolites; renal excretion lends itself slightly. Their half-lives are 0.5 and 2.7 hours, respectively.
Indications for use
COPD with an asthmatic component;
bronchial asthma.
Contraindications
Absolute:
active and inactive forms of pulmonary tuberculosis, infections of viral origin (since the drug contains beclomethasone dipropionate);
pregnancy;
lactation period;
children under the age of 18;
individual intolerance to the components of the drug.
Relative (SabaComb aerosol 250 mcg + 100 mcg / dose is prescribed under medical supervision):
simultaneous therapy with systemic GCS;
combined treatment with metronidazole or disulfiram (since each dose of the drug contains almost 8 mg of ethanol);
long-term use of SabaKomb, especially in high doses (monitoring of the patient's condition is necessary in order to identify potential systemic effects);
individual intolerance to the effects of sympathomimetics (patients with benign prostatic hyperplasia, diabetes mellitus, pheochromocytoma, hyperthyroidism, glaucoma, arterial hypertension, rhythm disturbances, including tachyarrhythmia, severe heart failure, ischemic cardiomyopathy and ischemic heart disease).
SabaKomb, instructions for use: method and dosage
Aerosol SabaKomb is used by inhalation. The dosage is set by the doctor on an individual basis, depending on the severity of the pathology.
For maintenance treatment appoint 1-2 doses of the drug, 250 + 100 mcg 2 times a day. In order to relieve the manifestations of bronchial asthma, 1-2 doses of aerosol are used, 250 + 100 μg each.
At a time, a maximum of 2 doses of SabaKomb can be administered by inhalation. Subsequent doses should be given at intervals of 4 hours (at least). If necessary, the dose of the drug can be increased up to a total of 8 inhalations of 250 + 100 mcg per day.
SabaKomb therapy cannot be abruptly canceled.
Before the first use of the aerosol or if the can is not used for 7 days or more, 2 test presses are performed on the inhaler trigger. This ensures correct operation of the metering valve.
To carry out inhalation, the following step-by-step recommendations for using the SabaComb aerosol inhaler are followed:
Remove the protective cap from the can.
Hold the inhaler with the mouthpiece down between thumb and forefinger.
Shake the inhaler vigorously without pressing on the trigger or on the bottom of the can.
Close the mouthpiece with your lips and exhale deeply through your nose.
Inhale deeply and smoothly through the mouth while simultaneously pressing the bottom of the cartridge with the index finger once (no more).
At the end of inhalation, hold your breath for the maximum possible time.
It is important to always cover the mouthpiece with a protective cap after inhalation is complete. It must be kept clean all the time - wipe it regularly inside and out with a dry cloth. Do not use any liquid, including water, to clean the mouthpiece.
Side effects
The development of serious adverse events when using the SabaComb inhaler in the recommended doses was not observed.
Adverse reactions that arose when using the drug or each of its active ingredients (salbutamol and beclomethasone) separately include:
respiratory system, organs of the chest and mediastinum: dysphonia, hoarseness, paradoxical bronchospasm (its appearance is possible with any inhalation therapy);
parasitic and infectious pathologies: localized fungal infections of the pharynx and oral cavity, which quickly disappear without discontinuation of treatment after appropriate local therapy with antifungal agents and alkalizing solutions;
nervous system: muscle cramps, headache, tremor (disappears a few days after reducing the dose of the drug);
heart: palpitations and tachycardia, which disappeared a few days after reducing the dose of SabaKomb. There are reports of the occurrence of cardiac arrhythmias and myocardial ischemia, including extrasystole, supraventricular tachycardia and atrial fibrillation;
psyche: behavioral disorders, anxiety, aggressiveness, sleep disturbance, depression, psychomotor hyperactivity;
immune system: hypersensitivity reactions (collapse, decreased blood pressure, urticaria, angioedema);
laboratory and instrumental studies: hypokalemia.
In cases of prolonged use of SabaKomb in high doses, systemic side effects of GCS may develop, such as:
cataract, glaucoma;
osteoporosis;
peptic ulcer of the stomach and duodenum;
suppression of adrenal function with signs of secondary adrenal insufficiency;
growth retardation in children and adolescents;
decrease in bone mineral density.
Such patients should be closely monitored in order to timely identify potential systemic negative reactions of GCS.
Overdose
The main symptoms characteristic of each of the active substances of SabaKomb:
salbutamol: palpitations, headache, tremors, nausea, vomiting, hyperglycemia, hypokalemia, metabolic acidosis, tachycardia, peripheral vasodilation;
beclomethasone dipropionate: suppression of the function of the adrenal cortex is possible.
Therapy:
salbutamol: supportive and symptomatic treatment. In severe cases, hospitalization of the patient is recommended. With great caution, cardioselective β-blockers can be prescribed, since their use can provoke bronchospasm. Serum potassium is monitored;
beclomethasone dipropionate: in most cases, no emergency measures are required, since normal adrenal function is usually restored within a few days. This was confirmed by measuring the plasma cortisol content. Patients with chronic overdose of beclomethasone dipropionate may require adrenal functional reserve monitoring.
special instructions
To ensure the maximum safety of therapy, maintain control over the manifestations of the disease and select the minimum effective doses of SabaComb, constant monitoring of the patient's condition should be carried out.
The use of topical drugs, especially long-term, can lead to sensitization, and in exceptional cases - systemic adverse events. In any of these episodes, SabaComb therapy should be discontinued and appropriate treatment initiated.
It is important not to exceed the recommended doses of inhaled corticosteroids, since with intractable bronchospasm, additional doses of a β2-adrenergic receptor agonist may be required.
Particular care must be taken when prescribing the drug to patients already receiving systemic corticosteroids, since the restoration of adrenal function, suppressed by the intake of these funds, is slow. Careful medical supervision should be established for such patients. Before starting the use of SabaComb, the patient's condition should be stabilized by taking systemic corticosteroids. First, the drug is used in combination with systemic GCS. In the future, the dose of the latter, under regular monitoring of the patient's condition (especially the function of the adrenal glands), is gradually reduced with subsequent correction of the dosage regimen of the former in accordance with the research results. When switching to inhaled GCS, systemic GCS should be additionally prescribed during severe attacks of bronchial asthma or stress.
If you are hypersensitive to the effects of sympathomimetics, they should be prescribed with extreme caution. Against the background of benign prostatic hyperplasia, diabetes mellitus, pheochromocytoma, hyperthyroidism, glaucoma, arterial hypertension, rhythm disturbances and coronary heart disease, SabaComb should be used only when absolutely necessary.
In the post-marketing use of the drug, there have been a small number of reports of the appearance in rare cases of myocardial ischemia associated with salbutamol. Patients with severe heart pathologies (severe heart failure, tachyarrhythmia, ischemic cardiomyopathy), receiving salbutamol for upper respiratory tract pathologies, should be notified of the need to inform the attending physician about their chest pain or worsening of heart pathologies.
In cases of inhaled use of corticosteroids, especially in high doses over a long period, some of their systemic effects may appear, the development of which with the inhalation route of administration is less likely than with the oral route. Potential systemic effects include:
suppression of adrenal function, exogenous Cushing's syndrome;
glaucoma, cataracts;
decreased bone mineral density;
growth retardation in children and adolescents;
various behavioral or psychological disorders, including psychomotor hyperactivity, sleep disturbances, anxiety, depression, or aggressiveness (less common than other systemic effects).
In this regard, the use of the minimum effective doses of inhaled corticosteroids required to control bronchial asthma is of particular importance.
Nonspecific and early signs of adrenal insufficiency are headache, vomiting, nausea, weight loss, abdominal pain, fatigue, and anorexia. Specific signs of adrenal insufficiency in the appointment of inhaled GCS are hypoglycemia with convulsions and / or clouding of consciousness. Rapid dose reductions, infections, surgery, and trauma can lead to adrenal crises. Patients receiving high doses of SabaComb should be under close medical supervision. Reducing the dose of the drug should be carried out gradually. It may also be necessary to determine the adrenal reserve.
It is important to take into account that a small amount of ethanol (approximately 8 mg per dose) is included in the SabaKomb.
Influence on the ability to drive vehicles and complex mechanisms
Patients who developed angina attacks, heart rhythm disturbances, muscle cramps or headache during the SabaComb therapy period should refrain from driving and conducting potentially hazardous activities, the performance of which requires increased concentration of attention and speed of psychomotor reactions.
Application during pregnancy and lactation
It is not recommended to prescribe SabaComb during pregnancy, except in cases where the predicted therapeutic effect for the mother significantly exceeds the expected risks to the fetus, and this therapy is performed by a doctor out of necessity.
During the period of breastfeeding, the use of the drug is contraindicated.
Children who were born to women who received inhaled GCS in significant doses during pregnancy should be carefully monitored for signs of adrenal insufficiency.
Pediatric use
For patients under 18 years of age, SabaKomb is not prescribed.
Drug interactions
Possible interactions of SabaKomb with other substances / preparations:
β-blockers (for example, propranolol): mutual suppression of the therapeutic effect. The combined appointment is not recommended, since in patients with broncho-obstructive pathologies, it can serve as the appearance of bronchospasm. With an urgent need to use β-blockers in such cases, it is preferable to choose selective β-blockers;
tricyclic antidepressants, monoamine oxidase inhibitors: the likelihood of cardiac arrhythmias increases due to the possible increase in the side effects of salbutamol;
digoxin: the risk of extrasystole increases;
phenytoin, rifampicin, phenobarbital and other inducers of microsomal oxidation: reduce the effectiveness of beclomethasone;
estrogens, methandienone: enhance the effect of beclomethasone;
metronidazole, disulfiram: these drugs (the first to a greater extent than the second) are capable of inhibiting acetaldehyde dehydrogenase at the stage of acetaldehyde and delaying the enzymatic biotransformation of ethanol. This can lead to the accumulation of ethanol in the body and cause neurological disorders with depression of the central nervous system, respiratory failure, heart rhythm disturbances, and cardiovascular collapse. The use with SabaComb requires caution, since with hypersensitivity to the accumulation of acetaldehyde, some patients may develop side undesirable effects (due to the content of 8 mg ethanol in 1 dose of the drug).
Analogs
Analogs of SabaKomb are Combivent, Ipramol Steri-Neb, Biasten, Foster, DuoResp Spiromax, Bufomix Easyheiler, Salmecort, Symbicort Turbuhaler, Foradil Combi, etc.
Terms and conditions of storage
Store in a place protected from light and moisture at temperatures up to 30 ° C. Keep out of the reach of children.
Shelf life is 2 years.
Terms of dispensing from pharmacies
Dispensed by prescription.
Reviews about SabaKomb
According to reviews, SabaComb is a safe and effective drug used in the treatment and exacerbation of bronchial asthma.
Price for SabaComb in pharmacies
The approximate price for SabaComb 250 mcg + 100 mcg in 1 dose (1 metered aerosol for inhalation in a package) is 802 rubles.
SabaComb: prices in online pharmacies
Drug name
Price
Pharmacy
SabaComb 250 μg / dose + 100 μg / dose 200 doses aerosol for inhalation metered 1 pc.
737 RUB
Buy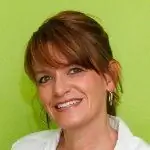 Maria Kulkes Medical journalist About the author
Education: First Moscow State Medical University named after I. M. Sechenov, specialty "General Medicine".
Information about the drug is generalized, provided for informational purposes only and does not replace the official instructions. Self-medication is hazardous to health!
Popular by topic