Table of contents: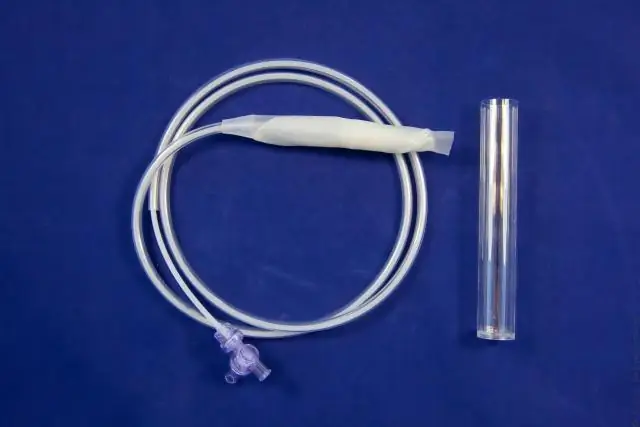 Video: Ranitidine-AKOS - Instructions For Use, Reviews, Price Of Tablets
Ranitidine-AKOS
Ranitidine-AKOS: instructions for use and reviews
1. Release form and composition
2. Pharmacological properties
3. Indications for use
4. Contraindications
5. Method of application and dosage
6. Side effects
7. Overdose
8. Special instructions
9. Application during pregnancy and lactation
10. Use in childhood
11. In case of impaired renal function
12. For violations of liver function
13. Drug interactions
14. Analogs
15. Terms and conditions of storage
16. Terms of dispensing from pharmacies
17. Reviews
18. Price in pharmacies
Latin name: Ranitidine-AKOS
ATX code: A02BA02
Active ingredient: ranitidine (Ranitidine)
Manufacturer: JSC Sintez (Russia)
Description and photo update: 2019-05-07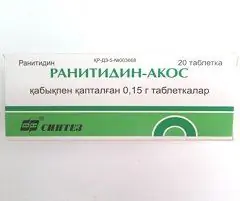 Ranitidine-AKOS - a drug that lowers the secretion of gastric glands; blocker of histamine H 2 -receptors.
Release form and composition
The drug is produced in the form of film-coated tablets: biconvex, round, yellow (10 pieces in a blister strip, in a cardboard box 1 or 2 packages and instructions for the use of Ranitidine-AKOS).
1 tablet contains:
active substance: ranitidine (in the form of hydrochloride) - 150 or 300 mg;
additional components: lactose monohydrate (milk sugar), corn starch, microcrystalline cellulose, calcium stearate, low molecular weight povidone (low molecular weight medical polyvinylpyrrolidone 12 600 ± 2700);
film shell: macrogol-4000 (polyethylene glycol 4000), hypromellose (hydroxypropyl methylcellulose), titanium dioxide, tropeolin 0, talc, propylene glycol.
Pharmacological properties
Pharmacodynamics
Ranitidine is a second generation histamine H 2 receptor blocker. The mechanism of action of the drug is associated with inhibition of the H 2 -histamine receptors localized in the membranes of the parietal cells of the gastric mucosa. The active substance interferes with day and night production of hydrochloric acid (HCl), as well as basal and stimulated, reduces the volume of gastric juice produced as a result of exposure to biogenic stimulants and hormones (histamine, gastrin, pentagastrin, acetylcholine, caffeine), and stretching of the stomach with food stress. Providing a decrease in the volume of HCl in gastric juice, it almost does not suppress hepatic enzymes associated with cytochrome P 450, does not affect the plasma level of gastrin and mucus production, and reduces the activity of pepsin.
The active substance does not change the serum concentration of calcium ions (Ca 2+) in the blood, as well as the concentration of prolactin when taken orally in therapeutic doses. After intravenous (IV) infusion of ranitidine at a dose of 100 mg or more, a slight temporary increase in serum prolactin levels may be observed. The active substance does not affect the secretion of pituitary hormones such as thyroid-stimulating hormone, gonadotropin and somatotropic hormone. Does not lead to a change in the concentration of aldosterone, cortisol, estrogens or androgens, does not affect the number and composition of sperm, sperm motility, and does not exhibit antiandrogenic action. Ranitidine-AKOS can weaken the release of vasopressin.
Ranitidine enhances the protective mechanisms of the gastric mucosa, leads to the healing of damage caused by exposure to HCl, including the relief of gastrointestinal bleeding and scarring of stress ulcers. The antiulcer provides these effects by increasing the production of gastric mucus and the concentration of its constituent glycoproteins, activating the production of bicarbonate of the gastric mucosa, as well as endogenous synthesis in the mucous membrane of prostaglandins (Pg) and increasing the rate of regeneration. When used in a dose of 150 mg, it blocks the secretion of gastric juice for 8-12 hours, inhibits microsomal enzymes (to a lesser extent than cimetidine).
Pharmacokinetics
The agent is rapidly absorbed from the gastrointestinal tract (GIT), the degree of absorption does not depend on food intake. The bioavailability of ranitidine is 50%, the maximum concentration is 150 mg and is observed 2-3 hours after administration. 15% of the substance binds to plasma proteins. Poorly passes through the blood-brain barrier, crosses the placenta and is found in breast milk (the level of the active substance in breast milk in women during lactation is higher than in plasma). The drug is partially biotransformed in the liver with the formation of S-oxide of ranitidine and desmethylranitidine, exhibits the effect of the first passage through the liver. The degree of elimination and its rate depend on the state of the liver to a small extent. The drug is excreted in large quantities (60–70%) by the kidneys (unchanged - 35%) and through the intestines.
The half-life (T ½) of ranitidine with creatinine clearance (CC) corresponding to the norm is 2.5 hours, with CC 20-30 ml / min - it increases to 8-9 hours.
Indications for use
peptic ulcer and 12 duodenal ulcer, symptomatic and stressful gastrointestinal ulcers, gastropathy associated with the use of non-steroidal anti-inflammatory drugs (NSAID-gastropathy), gastric hypersecretion, reflux esophagitis, erosive esophagitis, heartburn (due to hyperchlione syndrome), polyendocrine adenomatosis, systemic mastocytosis (prevention / treatment);
dyspepsia, accompanied by epigastric / chest pain caused by eating or disturbing sleep, but not associated with the above conditions (prevention / treatment);
bleeding from the upper gastrointestinal tract (treatment), recurrent gastric bleeding in the postoperative period (prevention);
aspiration pneumonitis, aspiration of gastric juice during operations under general anesthesia - Mendelssohn's syndrome (prevention); rheumatoid arthritis (as an adjuvant therapy).
Contraindications
Absolute:
lactation period;
hypersensitivity to any component of the product.
Ranitidine-AKOS tablets should be used with caution in the following diseases / conditions:
suppression of immunity;
cirrhosis of the liver with encephalopathy (in history);
renal and / or hepatic impairment;
acute porphyria (including history data);
age up to 12 years;
period of pregnancy.
Ranitidine-AKOS, instructions for use: method and dosage
Ranitidine-AKOS tablets are taken orally.
Recommended dosing regimen for adults, depending on the indication:
postoperative ulcers, period of exacerbation of gastric ulcer and duodenal ulcer: 2 times a day, 150 mg or 1 time at night, 300 mg for 4-8 weeks; with insufficient treatment effect - the presence of ulcers unhealed during this period, therapy is continued for the next 4 weeks;
prevention of relapses: at night, 150 mg, for smoking patients - 300 mg;
NSAID gastropathy: 2 times a day, 150 mg or 1 time at night, 300 mg for 8-12 weeks, for the purpose of prevention - 2 times a day, 150 mg;
erosive reflux esophagitis: 2 times a day, 150 mg or 1 time at night, 300 mg for 8 weeks, if necessary, therapy is continued up to 12 weeks; in patients with grade II – III reflux esophagitis, an increase in the daily dose to 600 mg, divided into 4 doses, is allowed, the course is 12 weeks; for the purpose of long-term preventive therapy - 2 times a day, 150 mg;
Zollinger-Ellison syndrome: the initial dose is 150 mg 3 times a day, if necessary, the dose may be increased;
chronic episodes of dyspepsia: 2 times a day, 150 mg for 6 weeks.
For the treatment of children, Ranitidine-AKOS is prescribed in the following doses:
peptic ulcer: 2 times a day, 2-4 mg / kg;
reflux esophagitis: 3 times a day, 2–8 mg / kg.
The maximum daily dose in pediatric patients should not exceed 300 mg.
Patients with impaired renal function need to prescribe an individual dosing regimen; with CC below 50 ml / min, a dose of 150 mg per day is recommended. If there are concomitant liver dysfunctions, a further dose reduction may be required.
Patients undergoing hemodialysis treatment are recommended to take the next dose of Ranitidine-AKOS immediately after the end of the hemodialysis session.
Side effects
cardiovascular system: arrhythmia, decreased blood pressure (BP), tachycardia, bradycardia, atrioventricular (AV) block, vasculitis;
digestive system: dry mouth, abdominal pain, nausea, vomiting, diarrhea, constipation, increased activity of hepatic transaminases, jaundice; rarely - acute pancreatitis, hepatocellular, mixed or cholestatic hepatitis;
nervous system: drowsiness, dizziness, headache, increased fatigue, hyperthermia, anxiety, insomnia, anxiety, emotional lability, nervousness, depression; rarely - tinnitus, irritability, confusion, hallucinations (mainly in the elderly and seriously ill patients), involuntary movements;
hematopoietic organs: thrombocytopenia, leukopenia, neutropenia, pancytopenia, immune hemolytic and aplastic anemia, agranulocytosis;
endocrine system: decreased potency and / or libido, gynecomastia, hyperprolactinemia, amenorrhea;
musculoskeletal system: myalgia, arthralgia;
allergic reactions: itching, skin rash, urticaria, bronchospasm, anaphylactic shock, angioedema, exfoliative dermatitis, exudative erythema multiforme, including Stevens-Johnson syndrome, toxic epidermal necrolysis;
sense organs: paresis of accommodation, blurred visual perception;
others: alopecia.
Overdose
Symptoms of an overdose of Ranitidine-AKOS are bradycardia, convulsions, ventricular arrhythmias. In this condition, induction of vomiting and / or gastric lavage, symptomatic treatment is recommended. In case of seizures, diazepam is administered intravenously, with bradycardia - atropine is used, ventricular arrhythmias - lidocaine. Effectively cleansing the blood using hemodialysis.
special instructions
Against the background of long-term administration of Ranitidine-AKOS in debilitated patients under stress conditions, bacterial lesions of the stomach may develop with further spread of infection.
Ranitidine therapy can mask the symptoms caused by gastric carcinoma, therefore, before starting the course, it is necessary to exclude a possible malignant neoplasm.
It is recommended to use H 2 -histamine receptor blockers 2 hours after taking ketoconazole or itraconazole in order to avoid a significant decrease in the absorption of the latter.
Symptoms of ulcerative lesions of the duodenum can be stopped within 1-2 weeks. Treatment should be continued until scarring is confirmed by x-ray or endoscopic examination.
Due to the risk of "ricochet" syndrome, it is undesirable to abruptly stop taking the drug.
When performing a protein test in urine, Ranitidine-AKOS can lead to a false positive reaction.
Ranitidine contributes to an increase in serum levels of gamma-glutamyl transferase (GGT), creatinine and transaminases. The drug suppresses the effect of histamine and pentagastrin on the acid-forming function of the stomach, therefore, it is not recommended to take it for 24 hours before the test.
Before making skin tests to detect an immediate allergic reaction, the use of Ranitidine-AKOS should be discontinued, since it can inhibit the skin reaction to histamine and provide false-positive results.
The effectiveness of the drug inhibition of nocturnal acid production in the stomach can be weakened by smoking.
During the period of therapy with Ranitidine-AKOS, it is recommended to abandon the use of drinks, food and other drugs that can cause irritation and inflammation of the gastric mucosa.
If no improvement is observed while taking Ranitidine-AKOS, you should consult a specialist.
Influence on the ability to drive vehicles and complex mechanisms
During treatment with the drug, patients who drive vehicles and other complex mechanisms must be careful.
Application during pregnancy and lactation
The risk of adverse effects of Ranitidine-AKOS on the fetus in the study of reproduction in animal studies was not identified. There have been no strictly controlled and adequate studies of the safety of drug therapy in pregnant women. During pregnancy, the drug should be used with extreme caution.
During the period of breastfeeding, Ranitidine-AKOS is contraindicated, since it is excreted in breast milk.
Pediatric use
Children under 12 years of age are advised to take Ranitidine-AKOS with extreme caution.
With impaired renal function
In case of renal failure, Ranitidine-AKOS is taken with caution.
Patients with impaired renal function need to prescribe an individual dosing regimen; with CC below 50 ml / min, a dose of 150 mg per day is recommended. If there are concomitant liver dysfunctions, a further dose reduction may be required.
Patients undergoing hemodialysis treatment are recommended to take the next dose of Ranitidine-AKOS immediately after the end of the hemodialysis session.
For violations of liver function
Patients with liver failure or with a history of cirrhosis with encephalopathy should be treated with caution.
Drug interactions
itraconazole, ketoconazole: the absorption of these funds decreases;
procainamide: its plasma concentration increases;
metoprolol: the area under the pharmacokinetic curve (AUC) and the serum concentration of this substance in the blood increase by 80 and 50%, respectively, and T ½ increases from 4.4 to 6.5 hours;
sucralfate, antacids: absorption of ranitidine slows down (with this combination, the interval between taking ranitidine and antacids should be at least 1-2 hours);
phenazone, diazepam, aminophenazone, propranolol, nifedipine, metoprolol, lidocaine, warfarin, diazepam, hexobarbital, theophylline, phenytoin, aminophylline, glipizide, metronidazole, buformin, indirect anticoagulants, inhibitors of calcins, inhibitors of liver inhibitors;
drugs that suppress the bone marrow: the threat of neutropenia is aggravated.
Analogs
Analogs of Ranitidine-AKOS are: Ulran, Atsilok, Gistak, Zantak, Ranitidin-LekT, Ranisan, Ranitidin, Ranitidin-Ferein, Ranitidin Sopharma, etc.
Terms and conditions of storage
Store in a place protected from moisture and light, out of reach of children, at a temperature not exceeding 25 ° C.
The shelf life is 3 years.
Terms of dispensing from pharmacies
Dispensed by prescription.
Reviews of Ranitidine-AKOS
In most cases, on medical sites, reviews of Ranitidine-AKOS are positive. Patients note the effectiveness of the drug at the initial stage of treatment of ulcerative defects in the digestive tract, NSAID gastropathy, prevention of reflux esophagitis. The drug allows you to quickly stop pain in the epigastric region, relieve bouts of heartburn, and is often successfully used to prevent exacerbations of peptic ulcer and gastritis in case of errors in the diet. The advantage of the drug is also considered its availability and low cost.
Many patients attribute a large number of possible undesirable effects to the disadvantages of Ranitidine-AKOS.
The price of Ranitidine-AKOS in pharmacies
The price of Ranitidine-AKOS for a package containing 20 film-coated tablets can be: dosage 150 mg - 15-30 rubles, dosage 300 mg - 30-37 rubles.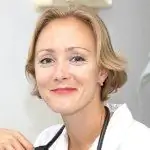 Anna Kozlova Medical journalist About the author
Education: Rostov State Medical University, specialty "General Medicine".
Information about the drug is generalized, provided for informational purposes only and does not replace the official instructions. Self-medication is hazardous to health!
Popular by topic