Table of contents: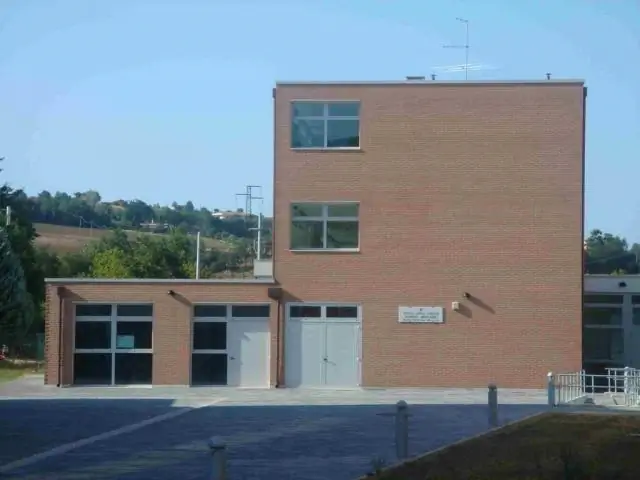 Video: Norfloxacin - Instructions For The Use Of Tablets, Reviews, Analogs, Price
Norfloxacin
Norfloxacin: instructions for use and reviews
1. Release form and composition
2. Pharmacological properties
3. Indications for use
4. Contraindications
5. Method of application and dosage
6. Side effects
7. Overdose
8. Special instructions
9. Application during pregnancy and lactation
10. Drug interactions
11. Analogs
12. Terms and conditions of storage
13. Terms of dispensing from pharmacies
14. Reviews
15. Price in pharmacies
Latin name: Norfloxacin
ATX code: S03AA
Active ingredient: Norfloxacin
Manufacturer: Atoll (Russia), Vertex (Russia), FP Obolenskoe (Russia)
Description and photo update: 2019-12-08
Prices in pharmacies: from 99 rubles.
Buy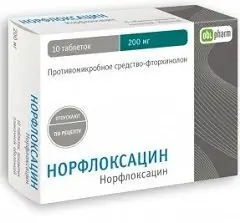 Norfloxacin is an antimicrobial drug from the group of fluoroquinolones.
Release form and composition
Norfloxacin is produced in the form of film-coated tablets: yellow, biconvex, oblong with rounded ends, on one side - at risk; cross-section - two layers, the inner layer is pale yellow or white (10 pcs. in blisters made of PVC film and varnished printed aluminum foil, 1 or 2 packages in a cardboard box).
The composition of 1 tablet includes:
Active ingredient: norfloxacin - 200 or 400 mg;
Auxiliary components (200/400 mg of active substance, respectively): aerosil (colloidal silicon dioxide) - 3.6 / 7.2 mg, magnesium stearate - 3.6 / 7.2 mg, microcrystalline cellulose - 120.4 / 240.8 mg, croscarmellose sodium - 10.8 / 21.6 mg, crospovidone - 21.6 / 43.2 mg;
Shell (200/400 mg of active substance, respectively): hydroxypropyl methylcellulose (hypromellose) - 6.57 / 13.14 mg, polyethylene glycol 6000 (macrogol 6000) - 2.2 / 4.4 mg, titanium dioxide - 2.2 / 4, 4 mg, yellow quinoline dye - 0.03 / 0.06 mg.
Pharmacological properties
Pharmacodynamics
Norfloxacin is an antimicrobial drug belonging to the fluoroquinolone group. It has a bactericidal effect by inhibiting DNA gyrase, which ensures the stability and supercoiling of bacterial DNA. This leads to the destabilization of the DNA chain and the death of bacteria.
Gram-negative aerobic microorganisms (Serratia marcescens, Citrobacter freundii, Pseudomonas aeruginosa, Enterobacter cloacae, Enterobacter aerogenes, Proteus vulgaris, Proteus mirabilis, Escherichia pneumaecus coli, Neisseria gonorrobialis) and Enterocoecus faecalis, Staphylococcus saprophyticus, Staphylococcus epidermidis, Staphylococcus aureus).
In vitro, norfloxacin acts on gram-negative aerobes such as Pseudomonas stutzeri, Pseudomonas fluorescens, Citrobacter diversus, Providencia stuartii, Providencia rettgeri, Providencia alcalifaciens, Edwardsiella tarda, Morganella morganii, Enteroxyobacter agglomeella, Haemalyophilus morganii, Enteroxyobacter agglomeella
Norfloxacin is not active against obligate anaerobes.
Pharmacokinetics
When taken orally, absorption of norfloxacin occurs rapidly, and the degree of absorption is 30-40%. Taking with food decreases absorption. The maximum content of norfloxacin in blood plasma when taking 800, 400 and 200 mg is 2.4, 1.5 and 0.8 μg / ml, respectively. The maximum concentration in blood plasma is recorded after 1 hour. The half-life is on average 3-4 hours. The equilibrium concentration of norfloxacin in blood plasma is reached within 2 days.
In elderly patients, the rate of excretion is slowed down (due to age-related decline in renal function). Therefore, after oral administration of 400 mg of norfloxacin, the area under the concentration-time pharmacokinetic curve is 6.97-12.63 mg / h / ml, and the maximum concentration varies from 1.25 to 2.79 μg / ml (in young patients, these indicators are, respectively, 6.4 mg / h / ml and 1.5 μg / ml). The half-life in this category of patients is 4 hours.
Norfloxacin binds to plasma proteins by 10-15%.
In chronic renal failure (CC less than 30 ml / min / 1.73 m 2), the half-life increases to 6.5 hours.
Norfloxacin is involved in metabolic processes in the liver. Renal clearance is 275 ml / min. The substance is excreted through the kidneys within 24 hours: unchanged - 26–32%, in the form of a metabolite with weak pharmacological activity - 5–8%. In the future, less than 1% of the dose taken is excreted in the urine. About 30% of norfloxacin is excreted through the intestines. In elderly patients, about 22% of the dose taken is excreted by the kidneys (renal clearance is 154 ml / min).
2-3 hours after oral administration of 400 mg of Norfloxacin, its concentration in urine exceeds 200 μg / ml, and for 12 hours it is maintained at a level of 30 μg / ml and above. At pH 7.5, the solubility of the substance decreases.
Indications for use
Norfloxacin is prescribed for the treatment of infections caused by microorganisms sensitive to the action of the active substance, including prostatitis, uncomplicated gonorrhea, urinary tract infections (with the exception of chronic complicated and acute pyelonephritis).
Contraindications
Absolute:
Deficiency of glucose-6-phosphate dehydrogenase;
Tendon rupture and tendonitis associated with fluoroquinolones (including medical history);
Children under the age of 18;
Pregnancy and lactation period;
Hypersensitivity to drug components.
Relative (Norfloxacin is prescribed with caution in the presence of the following diseases / conditions):
Epilepsy;
Hepatic / renal impairment;
Convulsive syndrome;
Myasthenia gravis.
Instructions for the use of Norfloxacin: method and dosage
Norfloxacin is taken orally.
The dosage regimen is determined by the indications.
Treatment:
Urinary tract infections: 2 times a day, 400 mg, the average duration of the course - 7-10 days, uncomplicated cystitis - 3-7 days, chronic recurrent urinary tract infections - up to 3 months;
Acute bacterial gastroenteritis: 2 times a day, 400 mg, the average duration of the course is 5 days;
Acute gonococcal urethritis, pharyngitis, proctitis, cervicitis: 800 mg once;
Typhoid fever: 400 mg 3 times a day, the average course duration is 2 weeks.
Prevention:
Sepsis: 2 times a day, 400 mg;
Bacterial gastroenteritis: 400 mg per day;
Traveler's diarrhea: 400 mg per day (start taking the drug 1 day before departure, therapy continues throughout the entire journey, but no longer than 3 weeks);
Recurrence of urinary tract infections: 200 mg daily.
The use of reduced daily doses (1/2 therapeutic dose 2 times a day or a full single dose 1 time a day) is required for patients with creatinine clearance below 20 ml per minute (or serum creatinine concentration above 5 mg / 100 ml), as well as those who are on hemodialysis patients.
Side effects
Cardiovascular system: palpitations, myocardial infarction;
Central nervous system: sleep disturbance, headache, dizziness, tingling in the fingers, anxiety, drowsiness, insomnia, depression;
Urinary system: renal colic;
Digestive system: diarrhea, nausea, itching of the anus, anorexia, abdominal pain, heartburn, pain in the rectum or anus, indigestion, constipation, loose stools, flatulence, vomiting, dryness of the oral mucosa, ulceration of the oral mucosa, bitter taste in the mouth;
Hematopoietic system: eosinophilia, leukopenia, thrombocytopenia, neutropenia;
Musculoskeletal system: bursitis, swelling of the feet and hands;
Sense organs: blurred visual perception;
Skin: itching, erythema, rash, urticaria;
Laboratory indicators: decreased hemoglobin and hematocrit, increased activity of aspartate aminotransferase, alanine aminotransferase, alkaline phosphatase, lactate dehydrogenase, proteinuria, hypercreatininemia, increased blood urea concentration, glucosuria;
Others: allergic reactions, chills, hyperhidrosis, edema, asthenia, fever, back and chest pain, dysmenorrhea.
As a result of post-marketing research, the following violations were recorded:
Central nervous system: peripheral neuropathy, seizures, tremor, myoclonus, Guillain-Barré syndrome, ataxia, hypesthesia, paresthesia, mental disorders (including confusion);
Cardiovascular system: prolongation of the QT interval, ventricular arrhythmia (including tachycardia of the "pirouette" type);
Musculoskeletal system: exacerbation of myasthenia gravis, tendon rupture, tendonitis, increased creatine phosphokinase activity;
Urinary system: renal failure, interstitial nephritis;
Digestive system: hepatitis, stomatitis, pseudomembranous colitis, cholestatic jaundice, pancreatitis, liver failure (including fatal);
Hematopoietic system: hemolytic anemia, agranulocytosis;
Sense organs: diplopia, tinnitus, hearing loss, dysgeusia;
Skin: toxic epidermal necrolysis, Stevens-Johnson syndrome, exfoliative dermatitis, erythema multiforme, photosensitivity;
Allergic reactions: angioedema, anaphylactoid reactions, shortness of breath, vasculitis, arthralgia, arthritis, myalgia;
Others: hypoglycemia, prolongation of prothrombin time, albuminuria, candiduria, cylindruria, crystalluria, dysphagia, hyperglycemia, hyperkalemia, hypercholesterolemia, postural hypotension, hypertriglyceridemia, hematuria, liver necrosis, nystagmus, vaginal candidiasis.
Overdose
Symptoms of Norfloxacin overdose are drowsiness, puffy face, "cold" sweat, nausea, vomiting. At the same time, the main hemodynamic parameters practically do not change.
The specific antidote is unknown. As a treatment, gastric lavage and adequate hydration therapy, accompanied by forced diuresis, are recommended. The patient must be examined and left under observation in the hospital for several days.
special instructions
During the period of therapy, patients under diuresis control should receive an adequate amount of fluid.
During the use of Norfloxacin, the prothrombin index may increase (surgical interventions must be carried out under the control of the state of the blood coagulation system).
Taking the drug increases the likelihood of tendinitis and tendon rupture. Risk factors include: chronic renal failure, kidney, lung or heart transplantation, age over 60 years, combination therapy with glucocorticosteroids, increased physical activity, a history of tendon damage (including rheumatoid arthritis). These disorders can develop even several months after the completion of the course. When the first signs of tendonitis or tendon rupture appear, you should stop taking Norfloxacin and consult a specialist.
Direct sunlight should be avoided during therapy.
Norfloxacin can lower the seizure threshold and lead to seizures. Also, fluoroquinolones can stimulate the central nervous system, causing hallucinations, anxiety, tremors, toxic psychoses, confusion, and increase intracranial pressure.
Norfloxacin can lead to the development of Clostridium difficile-induced pseudomembranous colitis. In these cases, the drug should be discontinued and appropriate therapy should be prescribed (oral metronidazole or vancomycin).
When treating syphilis, Norfloxacin is not prescribed (the drug is not effective).
Do not exceed the recommended dosage regimen, as this can lead to the formation of crystals of the active substance in the kidneys.
Norfloxacin can cause peripheral neuropathy (in the form of paresthesia, hypesthesia, dysesthesia, muscle weakness). To avoid the development of irreversible changes, when the first signs of the disease appear (tingling, pain, weakness or numbness in the limbs, violation of other types of sensitivity), therapy should be canceled.
Care must be taken when driving vehicles and performing potentially hazardous work requiring rapid psychomotor reactions and increased concentration of attention (especially when used simultaneously with ethanol).
Application during pregnancy and lactation
According to the instructions, Norfloxacin is contraindicated during pregnancy and during breastfeeding, since clinical studies have shown an increased risk of arthropathy.
Drug interactions
When Norfloxacin is used together with some drugs, the following effects may occur:
Theophylline: a decrease in its clearance (a decrease in its dose is required);
Nitrofurans: decrease in their effectiveness;
Indirect anticoagulants, cyclosporine: increasing their concentration in blood serum;
Drugs that lower the seizure threshold (including nonsteroidal anti-inflammatory drugs): development of seizures;
Antacids containing aluminum or magnesium hydroxide, as well as preparations containing sucralfate, Zn 2+, Fe: decreased absorption of norfloxacin (the interval between their use should be at least 4 hours);
CYP1A2 isoenzymes (including ropinirole, caffeine, clozapine, theophylline, tacrine, tizanidine): increasing the concentration of its substrates in the blood;
Probenecid: decreased excretion of norfloxacin;
Glibenclamide: the development of severe hypoglycemia;
Antacids, didanosine, sucralfate, multivitamins with zinc content: decrease in the absorption of norfloxacin (the interval between their use should be at least 2 hours).
Analogs
Analogs of Norfloxacin are: Loxon-400, Nolitsin, Norflok, Norbactin, Normaks, Norilet, Sophazin, Negaflox.
Terms and conditions of storage
Store in a dark, dry place out of reach of children at temperatures up to 25 ° C.
Shelf life is 2 years.
Terms of dispensing from pharmacies
Dispensed by prescription.
Reviews of Norfloxacin
According to reviews, Norfloxacin is effective in the treatment of infectious diseases caused by pathogens that are sensitive to this agent. Before use, it is recommended to make an antibioticogram to determine whether the drug is suitable for therapy in each particular case.
There are also negative opinions about Norfloxacin associated with its side effects. Among them, irritability, depression, itching, swelling of the face are often mentioned.
Price for Norfloxacin in pharmacies
The approximate price for Norfloxacin with a dosage of 400 mg, depending on the manufacturer and the number of tablets in the package, varies from 127 to 230 rubles.
Norfloxacin: prices in online pharmacies
Drug name
Price
Pharmacy
Norfloxacin 400 mg film-coated tablets 20 pcs.
RUB 99
Buy
Norfloxacin 400 mg film-coated tablets 10 pcs.
106 RUB
Buy
Norfloxacin 400 mg film-coated tablets 10 pcs.
115 RUB
Buy
Norfloxacin 400 mg film-coated tablets 20 pcs.
162 RUB
Buy
Norfloxacin tablets p.o. 400mg 10 pcs.
169 RUB
Buy
Norfloxacin tablets p.o. 400mg 20 pcs.
301 RUB
Buy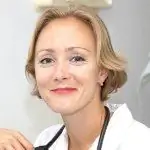 Anna Kozlova Medical journalist About the author
Education: Rostov State Medical University, specialty "General Medicine".
Information about the drug is generalized, provided for informational purposes only and does not replace the official instructions. Self-medication is hazardous to health!
Popular by topic