Table of contents: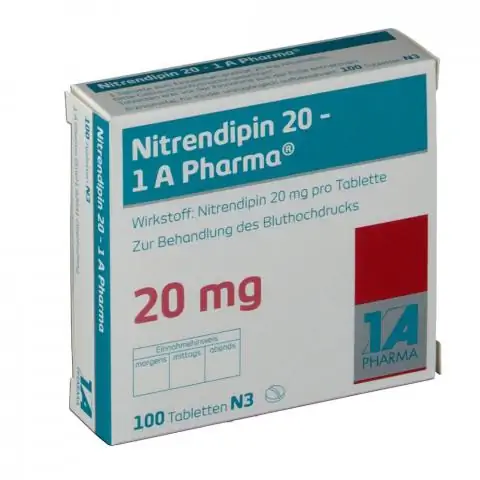 Video: Nitrendipine - Instructions For Use, Price, Reviews, Analogs Of Tablets
Nitrendipine
Nitrendipine: instructions for use and reviews
1. Release form and composition
2. Pharmacological properties
3. Indications for use
4. Contraindications
5. Method of application and dosage
6. Side effects
7. Overdose
8. Special instructions
9. Application during pregnancy and lactation
10. Use in childhood
11. In case of impaired renal function
12. For violations of liver function
13. Use in the elderly
14. Drug interactions
15. Analogs
16. Terms and conditions of storage
17. Terms of dispensing from pharmacies
18. Reviews
19. Price in pharmacies
Latin name: Nitrendipine
ATX code: C08CA08
Active ingredient: nitrendipine (nitrendipine)
Producer: Anpharm Pharmaceutical Company SA (Poland)
Description and photo updated: 2019-11-03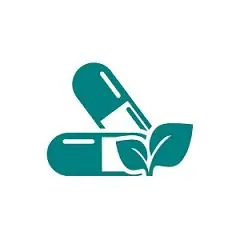 Nitrendipine is a drug with antianginal and hypotensive action.
Release form and composition
The drug is produced in the form of tablets (15 pieces in a contoured cell package, 2 packages in a cardboard box and instructions for use of Nitrendipine).
The active ingredient of the drug is nitrendipine: 1 tablet contains 10 or 20 mg.
Pharmacological properties
Pharmacodynamics
Nitrendipine belongs to calcium channel blockers, dihydropyridine derivatives, characterized by antianginal and hypotensive effects. The active substance reduces the movement of extracellular calcium into the smooth muscle cells of the coronary and peripheral arteries, and myocardial cells. Providing a decrease in the number of functioning calcium channels, the agent does not affect the period of their recovery, inactivation and activation, it separates the course of excitation and contraction processes in the myocardium, mediated by troponin and tropomyosin, and in the smooth muscles of the vascular walls - by calmodulin. When used in therapeutic doses, nitrendipine helps to normalize the transmembrane calcium flow. The reflex increase in heart rate (HR) masks the negative inotropic effect.
As a result of the peripheral vasodilatory action demonstrated by nitrendipine against the background of heart failure, the drug increases the left ventricular ejection fraction and decreases the size of the heart. Suppression of aldosterone production causes an additional hypotensive effect. Without affecting the tone of the veins, the drug, helping to relax the smooth muscles of the vessels, leads to the expansion of the peripheral and coronary arteries, reduces the total peripheral vascular resistance (OPSS) and, to a small extent, the contractility of the heart muscle. The drug weakens pre- and afterload, does not inhibit the conductivity of the myocardium, and helps to reduce its oxygen demand.
By causing an increase in coronary blood flow, Nitrendipine provides an improvement in the blood supply to the ischemic areas of the myocardium, without leading to the development of the phenomenon of "stealing", and also activates the activity of collaterals. Promotes increased renal blood flow, exhibits a moderate natriuretic effect.
Pharmacokinetics
After oral administration, more than 90% of the active substance is absorbed, the bioavailability is approximately 60–70%. Nitrendipine binds to plasma proteins by 98%. The maximum concentration level (C max) in serum is observed within 1–2 hours and can vary from 9 to 40 ng / ml. The metabolic transformation of a substance takes place in the liver through oxidation. The half-life (T ½) can be 8-12 hours, the drug is eliminated with bile and kidneys in the form of four polar metabolites (about 30%). The total ground clearance is 1.3 l / min.
Indications for use
arterial hypertension;
Raynaud's syndrome (symptomatic treatment);
angina pectoris (tension, stable angiospastic, stable without angiospasm, unstable angiospastic in the absence of effect from the use of nitrates and beta-blockers).
Contraindications
Absolute:
arterial hypotension with systolic blood pressure (BP) below 90 mm Hg. Art.;
tachycardia;
vascular and cardiogenic shock;
severe heart failure;
collapse;
first week of acute myocardial infarction;
pregnancy and lactation;
hypersensitivity to any dihydropyridine derivatives.
Relative (use Nitrendipine with extreme caution):
sick sinus syndrome (SSS);
aortic or mitral stenosis;
hypertrophic obstructive cardiomyopathy;
chronic heart failure (CHF);
arterial hypotension (with systolic blood pressure above 90 mm Hg);
myocardial infarction with left ventricular failure;
chronic liver disease;
hepatic and / or renal failure;
old age or age up to 18 years.
Nitrendipine, instructions for use: method and dosage
Nitrendipine tablets are taken orally.
The dosage of the drug and the frequency of administration is determined by the attending physician individually; the daily dose may be 10–40 mg in 1–2 doses. The maximum daily dose is 40 mg.
Side effects
cardiovascular system: flushing of the skin of the face and upper body, tachycardia, manifestations of precapillary vasodilation (swelling of the gums, swelling in the ankle joints, peripheral edema), angina pectoris, asymptomatic arrhythmia (including palpitations) and flickering development / worsening of heart failure; rarely - an excessive decrease in blood pressure;
nervous system: drowsiness, asthenia, fatigue, headache, dizziness, paresthesias, extrapyramidal (parkinsonian) disorders (mask-like face, ataxia, difficulty swallowing, tremors of the hands and fingers, stiffness of the arms or legs, shuffling gait), depression;
musculoskeletal system: myalgia, arthritis (swelling and soreness of the joints, arthralgia);
allergic reactions: skin rash;
hematopoietic system: anemia, asymptomatic thrombocytopenia, leukopenia, asymptomatic agranulocytosis;
digestive system: increased appetite, vomiting, nausea, constipation / diarrhea, increased activity of hepatic transaminases, hepatitis; rarely - dry mouth, gingival hyperplasia (swelling, soreness, bleeding);
others: weight gain, galactorrhea, pulmonary edema (stridor breathing, cough, difficulty breathing), visual impairment (including transient vision loss against a background of C max).
Overdose
Symptoms of an overdose of Nitrendipine may include the following symptoms: headache, facial flushing, bradycardia, persistent decrease in blood pressure, bradyarrhythmia.
In this condition, a slow intravenous (IV) infusion of 10% calcium gluconate solution is prescribed, with a sharp drop in blood pressure - dobutamine / dopamine. In case of development of heart failure, intravenous administration of strophanthin is recommended; in order to restore conductivity, atropine, isoprenaline, and an artificial pacemaker are prescribed. Hemodialysis is ineffective.
special instructions
During the period of treatment with the drug, you should stop drinking alcohol.
Before completing the course of therapy, it is recommended to reduce the dose of the drug gradually.
Influence on the ability to drive vehicles and complex mechanisms
While using Nitrendipine, you should refrain from driving motor vehicles and working with moving and complex mechanisms.
Application during pregnancy and lactation
During pregnancy and lactation, taking Nitrendipine tablets is contraindicated.
Pediatric use
For children and adolescents, Nitrendipine therapy is prescribed with great caution, due to the lack of data confirming the safety and efficacy of its administration in patients under 18 years of age.
With impaired renal function
In the presence of renal failure, the drug should be taken with caution.
For violations of liver function
In patients with liver cirrhosis, an increase in the plasma level and the area under the concentration-time curve (AUC) of nitrendipine was recorded.
In the presence of chronic liver disease or liver failure, the drug should be used with caution.
Use in the elderly
In the elderly, there is an increase in T ½ of nitrendipine, and therefore, patients of this age category should be treated with caution.
Drug interactions
digoxin: a slight increase in the level of this substance in plasma is recorded;
beta-blockers, antihypertensive drugs: an increase in the antihypertensive effect may be observed;
ranitidine, cimetidine: the bioavailability of nitrendipine increases, but hemodynamic changes are not observed;
calcium preparations: there is a decrease in the effectiveness of slow calcium channel blockers (BMCC);
estrogens, inducers of liver microsomal enzymes (including rifampicin), sympathomimetics, non-steroidal anti-inflammatory drugs (NSAIDs): a weakening of the antihypertensive effect is recorded (when combined with NSAIDs, due to the retention of sodium ions in the body and blockade of prostaglandin production by the kidneys).
Analogs
Analogs of Nitrendipine are: Nitremed, Octidipine, Enanorm.
Terms and conditions of storage
Store at a temperature not exceeding 25 ° C, in a place protected from moisture and light, out of reach of children.
Shelf life is 4 years.
Terms of dispensing from pharmacies
Dispensed by prescription.
Reviews of Nitrendipine
The few reviews about Nitrendipine and its analogues are mostly positive. Patients note that the drug gradually but steadily equalizes blood pressure and, with subsequent therapy, keeps them within normal limits, and also improves the condition against the background of angina pectoris.
The disadvantages of the remedy are its lack of sale and the presence of side effects.
Price for Nitrendipine in pharmacies
The reliable price of Nitrendipine is unknown, since it is currently not available in the pharmacy chain. The price of an analogue of the drug, Nitremed (10 mg tablets), can be 240–340 rubles per package containing 30 pcs.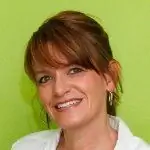 Maria Kulkes Medical journalist About the author
Education: First Moscow State Medical University named after I. M. Sechenov, specialty "General Medicine".
Information about the drug is generalized, provided for informational purposes only and does not replace the official instructions. Self-medication is hazardous to health!
Popular by topic