Table of contents: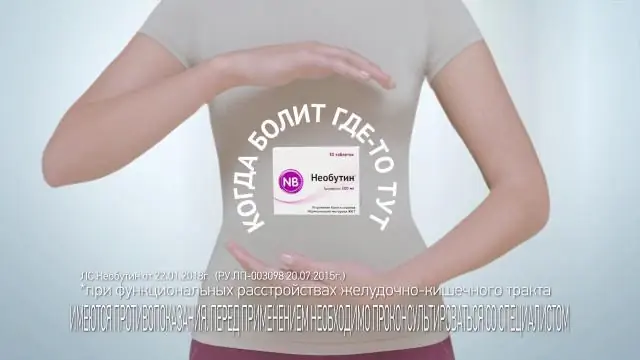 Video: Neobutin - Instructions For The Use Of Tablets, Price, Reviews, Analogues
Neobutin
Neobutin: instructions for use and reviews
1. Release form and composition
2. Pharmacological properties
3. Indications for use
4. Contraindications
5. Method of application and dosage
6. Side effects
7. Overdose
8. Special instructions
9. Application during pregnancy and lactation
10. Use in childhood
11. Drug interactions
12. Analogs
13. Terms and conditions of storage
14. Terms of dispensing from pharmacies
15. Reviews
16. Price in pharmacies
Latin name: Neobutine
ATX code: A03AA05
Active ingredient: trimebutine (trimebutine)
Manufacturer: Samil Pharm. Co., Ltd. (Republic of Korea), "Pharmaceutical enterprise" Obolenskoe ", CJSC (Russia)," Evofarm ", LLC (Russia)
Description and photo update: 2018-23-10
Prices in pharmacies: from 111 rubles.
Buy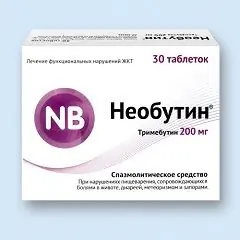 Neobutin is a drug that regulates the motility and tone of the gastrointestinal tract.
Release form and composition
Dosage form Neobutin - tablets: round, almost white or white; 100 mg each - flat-cylindrical, with a cross-shaped line and a chamfer; 200 mg - biconvex, with a risk (10, 15, 20 or 30 pcs. in blisters, in a cardboard box 1-3 packs).
Composition of 1 tablet:
active ingredient: trimebutin maleate - 100 or 200 mg;
additional components (100/200 mg): magnesium stearate - 2 / 3.2 mg; lactose monohydrate - 76 / 81.6 mg; corn starch - 20/32 mg; aerosil - 2 / 3.2 mg.
Pharmacological properties
Pharmacodynamics
The active substance of Neobutin - trimebutin - is a regulator of intestinal motility and affects its enkephalinergic system.
By exerting an effect on peripheral δ-, μ- and κ-receptors, including those located directly in smooth muscles along the entire length of the gastrointestinal tract (gastrointestinal tract), trimebutin regulates motility without affecting the central nervous system. This helps to restore the normal physiological activity of the intestinal musculature in various diseases of the gastrointestinal tract, which occur with impaired motility.
Due to the normalization of visceral sensitivity, trimebutin has an analgesic effect for abdominal pain.
Pharmacokinetics
After oral administration, trimebutin is rapidly absorbed from the gastrointestinal tract, C max (maximum concentration of the substance) in the blood plasma is observed after 1–2 hours. Bioavailability - 4 to 6%. V d (volume of distribution) is 88 liters.
The substance has a low degree of binding to plasma proteins - about 5%. It penetrates the placental barrier to an insignificant extent.
Metabolism of trimebutin occurs in the liver, excretion is provided by the kidneys, mainly in the form of metabolites (during the first 24 hours - about 70%). T 1/2 (half-life) - approximately 12 hours.
Indications for use
irritable bowel syndrome;
paralytic intestinal obstruction in the postoperative period.
Contraindications
lactase deficiency, lactose intolerance, glucose-galactose malabsorption;
age up to 3 years;
pregnancy and lactation;
the presence of individual intolerance to the components of the drug.
Instructions for the use of Neobutin: method and dosage
Neobutin is taken orally, preferably before meals.
The recommended single dose (with a frequency of administration 3 times a day):
adults and children over 12 years old: 100-200 mg; after the course of treatment during the period of remission, in order to prevent relapse, it is recommended to continue therapy at 300 mg per day for a course of 12 weeks;
children 5–12 years old: 50 mg;
children 3-5 years: 25 mg.
Side effects
allergic reactions: skin rash;
nervous system: fatigue, drowsiness, dizziness, anxiety, headache, feeling cold / hot;
digestive system: nausea, unpleasant taste sensations, xerostomia, diarrhea, dyspeptic disorders, constipation;
others: urinary retention, painful enlargement of the mammary glands, menstrual irregularities.
Overdose
Cases of trimebutine overdose have not been reported to date.
special instructions
The use of Neobutin for 4 weeks at 600 mg per day, and then for 12 weeks at 300 mg per day, avoids recurrence of irritable bowel syndrome.
Influence on the ability to drive vehicles and complex mechanisms
During the period of therapy, it is necessary to take into account the possible development of adverse reactions (dizziness and others), which may affect the ability to drive vehicles.
Application during pregnancy and lactation
According to the instructions, Neobutin should not be used during pregnancy and lactation, since the necessary data confirming its safety and effectiveness are not available.
Pediatric use
For patients under 3 years of age, the drug is not prescribed.
Drug interactions
There are no data on the interaction of Neobutin with other drugs.
Analogs
Neobutin's analogues are: Neobutin Retard, Trimedat, Trimedat Valenta.
Terms and conditions of storage
Store in a place protected from light and moisture at temperatures up to 25 ° C. Keep out of the reach of children.
Shelf life: 100 mg tablets - 2 years, 200 mg tablets - 3 years.
Terms of dispensing from pharmacies
Available without a prescription.
Reviews about Neobutin
According to reviews, Neobutin is an effective drug. Quickly relieves abdominal cramps and pain, as well as flatulence. Of the shortcomings, they indicate the cost of the drug and the need for a long course.
Price for Neobutin in pharmacies
The approximate price for Neobutin 100 mg (10 pcs. In a package) is 150 rubles, 200 mg (30 pcs. In a package) - 333–356 rubles.
Neobutin: prices in online pharmacies
Drug name
Price
Pharmacy
Neobutin 100 mg tablets 10 pcs.
RUB 111
Buy
Neobutin tablets 100mg 10 pcs.
195 RUB
Buy
Neobutin Retard 300 mg film-coated tablets of prolonged action 20 pcs.
316 RUB
Buy
Reviews Neobutin Retard
316 RUB
Buy
Neobutin 200 mg tablets 30 pcs.
356 r
Buy
Neobutin tablets 200mg 30 pcs.
374 r
Buy
Neobutin retard tablets p.p. prolonged action 300mg 20 pcs.
410 RUB
Buy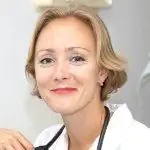 Anna Kozlova Medical journalist About the author
Education: Rostov State Medical University, specialty "General Medicine".
Information about the drug is generalized, provided for informational purposes only and does not replace the official instructions. Self-medication is hazardous to health!
Popular by topic